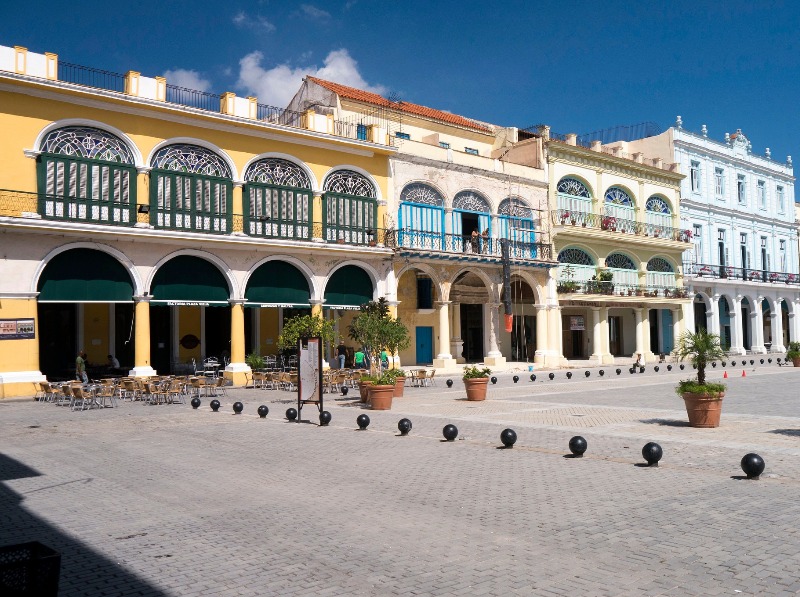 Cuba
Getting a Cuba General License
If you've begun planning a trip to Cuba you've probably run into mentions of a Cuba General License for travelers. By now you might be wondering: what is it, how do I get it, is it hard to get? Here's what you need to know before you go.
Before your trip, make sure to check out:
The Cuba General Licence is very easy to obtain as you don't actually need a printed license or to visit any government agencies prior to your trip. The license is self-reporting - all you need to do is choose a category and report that category with appropriate supporting documents, if asked. This license replaces the time consuming process of applying to travel to Cuba on a case by case basis through the OFAC license and alleviates the worry of traveling from a third country like Mexico without applying for an OFAC license.
Bottom line: the general license makes travel to Cuba surprisingly easy! After you read the article, message me with any questions or check out my personal curated list of Cuban locals who will help you plan the trip of you dreams.
There are twelve categories under the Cuba general license. You'll need to select one of the following reasons for travel:
Family visits
Official business for the US government, foreign government and certain intergovernmental organizations
Journalism
Professional research
Educational activities and people to people travel
Religious activities
Public performances
Humanitarian projects
Activities of private foundations or research or educational institutes
Exportation, importation or transmission of information or informational materials
Certain export transactions
Many travelers qualify for the support for the Cuban people or people to people travel Cuba general license. Support for the Cuban people is usually the best license to use for independent leisure trips.
If you want to know more about the Cuban General License, Lianet is a local expert and can help you out.
Support for the Cuban People
The exact terms of the support for the Cuban people Cuba General License category are pretty vague. That's great news for travelers! The non-specific regulations mean that most travel activities qualify so long as you engage with locals. According to this license you are required to participate in activities that will strengthen Cuban society. Such activities could include:
Visiting museums and historical sites
Volunteering with local organizations
Eating in locally owned restaurants (yum)
Learning to cook Cuban food (also yum)
Taking dance lessons
Touring a tobacco farm and learning how to roll cigars
Your activities could be (but by no means have to be) associated with a human rights organization that supports the Cuban people.
Your free time must be limited to the number of hours you would normally have outside of a full-time work schedule. But no one is going to go counting hours exactly, so you shouldn't either. The basic guideline: don't spend your entire vacation in Cuba sunning yourself on the beach and drinking Cuba Libres. Yes, you could spend a day or two at the beach, but you also need to learn something and contribute to the local economy.
I know this can be confusing, send me a direct message if you have any questions and I will be happy to answer.
People To People Exchange Travel
Trips that fall under the people to people Cuba General License are educational exchanges. These exchanges are permitted as they promote contact between Americans and the Cuban people and promote the independence of the Cuban people from Cuban authorities. These trips are group travel through an educational organization in which an employee of the organization accompanies the travelers to ensure educational requirements are met and that you maintain a full-time schedule throughout the trip. Other than that, you are free to arrange the details of your travels as you wish. You can spend your free time doing more learning or chilling out drinking mojitos.
Other Categories
The other categories are for very specific types of trips like visiting family that still lives in Cuba or visiting as part of a larger humanitarian project. If one of these licenses is appropriate, you declare it at customs and show proof of your qualifying activities under that license.
If you're not sure which license category to choose, send me a direct message or contact one of our Cuban travel experts - we are happy to help you figure it out!
Required Documentation
No matter which Cuba general license category your trip falls under you will need to have a detailed, daily itinerary to present to customs if asked. You should list everything that you plan to do including which cities you will visit, where you will stay, which cultural activities you will participate in, how much leisure time you will have, etc. This can be time consuming, so I recommend having one of my handpicked Cuban travel experts help you out to take the stress out of planning.
A daily itinerary is necessary as travel is not yet permitted solely for tourism from the U.S. But by engaging in cultural activities with the Cuban people, spending your money in locally owned establishments, and staying off the beaten path of tourists from other countries, you may travel under the loose restrictions of the Cuba general license. The best part: by doing this we truly believe you'll have a more fulfilling and memorable trip than if you'd just zipped over to an all-inclusive beach resort.
If you want to be extra diligent, it could be a good idea to keep a journal of what you do each day during your trip. While we have it on good authority that no one will ask to see such a journal, but it can also make a wonderful travel souvenir. Just don't be bummed when customs officers have no interest in reading all of your detailed travel memories and only want to know about your Cuba general license category.
Have more questions about Cuba? Here is a list of local Cuban Travel Experts who can help you or you can message me any questions you have.
-
We are passionate about unique travel experiences and finding hidden gems. That's why we started a business so the everyday traveler could get personalized advice from a local.
Learn more.