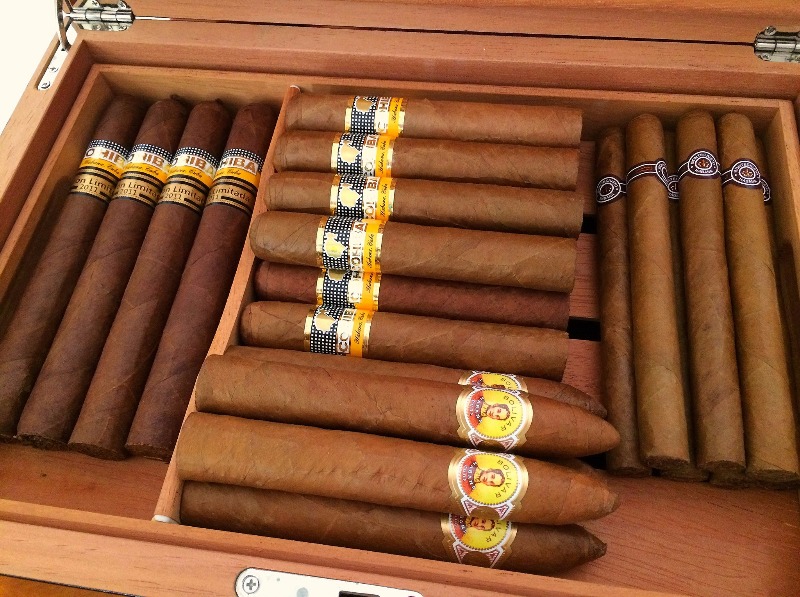 Cuba
What Can I Bring Back from Cuba?
So what can you bring back from Cuba? When you go to Cuba, everyone is going to want you to bring a little something back for them: your mom, your brother, your dog. Okay, maybe Rocky doesn't care if you bring him anything. But I bet you want a souvenir or two.
Once you give the article a read feel free to message me any questions directly or ask a Cuban travel expert for help.
Before your trip, make sure to check out:
In American dollars, you may bring back $400 worth of souvenirs. Up to $100 of that can be alcohol or tobacco.
If you buy directly from entrepreneurs, you can bring back from Cuba whatever dollar amount of souvenirs you like - other than tobacco, alcohol, or prohibited items.
Cigars And Rum
In the alcohol and tobacco category, most people want to bring home the elusive Cuban cigar and some locally made rum. If you decide to split your money evenly between cigars and rum, you'll be able to bring home 1 - 10 cigars and about 3 bottles of rum. Of course, that all depends on the quality of the cigars and rum you wish to bring back from Cuba. A high-end bottle of rum could run you a couple hundred dollars (but you'd have to drink that in Cuba, it's a big no-no to bring it over the border).
Coffee
Cubans love an excellent cup of coffee and the Cuban beans are rich, dark, and delicious. This Caribbean island is perfect for growing coffee: warm, sunny, humid. Take a coffee plantation tour, visit cafes, just make sure you drink some coffee. And once you do, you'll want a bag of beans for yourself and all your coffee loving friend to bring back from Cuba.
Art
Paintings, wooden sculptures, coconut sculptures, and ceramics made by local artists are lovely souvenirs to bring back from Cuba for friends and family. These handmade items are a wonderful way to display and share memories of your trip. A word to the wise: if you buy something wooden or made of coconut make sure it is properly treated so that bugs cant get in. Any chance of bugs and customs will confiscate your art.
In the cities, like Havana and Santiago, there are many galleries where you can purchase fine art. You could spend hours exploring the local galleries, whether or not you actually purchase anything to bring back from Cuba.
Jewelry
Markets across Cuba have stands selling colorful, handmade jewelry. Much of it is made from local, natural products like red cornilla seeds or watermelon seeds. Seed necklaces are cheap so you can bring back necklaces for lots of people without taking up much space in your luggage or putting a big dent in your bring back from Cuba budget.
Prohibited Items
On the flip side, the following items cannot be brought into the United States:
Animals
Animal products
Fruits and vegetables
Chemicals
Drugs
Firearms
For the most part, you can use your previous travel knowledge to decide what you can and can't bring back from Cuba. For example, bringing an apple back (even one you just put in your backpack and forgot about) is not allowed across the U.S. border from most countries. Some airports even have dogs who are there to sniff out illegal foodstuffs that some try to bring back from Cuba.
Have more questions about Cuba? Here is a list of local Cuban Travel Experts who can help you or you can message me any questions you have.
-
We are passionate about unique travel experiences and finding hidden gems. That's why we started a business so the everyday traveler could get personalized advice from a local.
Learn more.