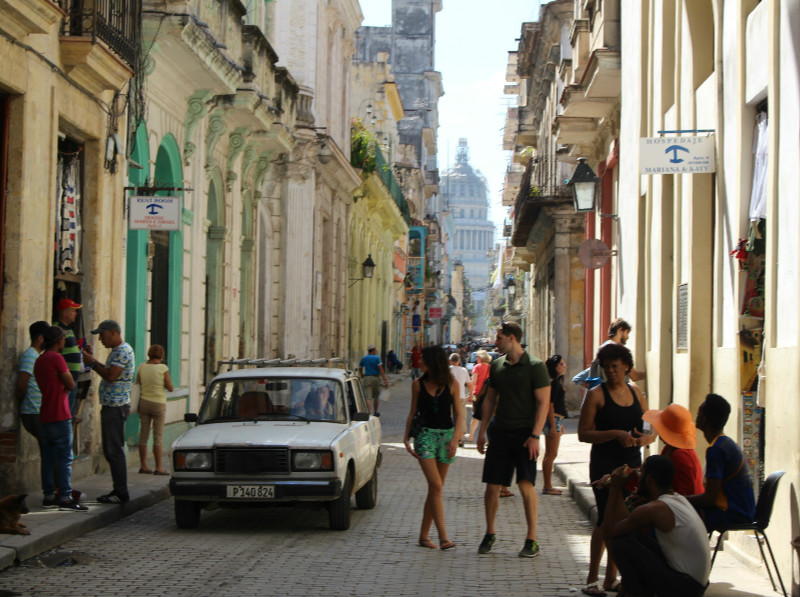 Cuba
Top 6 Things to do in Havana for a Local Experience
Havana is a paradoxical city that sits at the mouth of the Gulf of Mexico. It is beautiful despite decades of neglect and deterioration. Havana has been the capital of Cuba since 1607 due to its strategic location - perfect for conducting business by sea. But even its status as the capital could not stop the city from spending the second half of the twentieth century in decline. Today, Havana is slowly reclaiming its spot as the jewel of Cuba. Buildings are undergoing renovations, private restaurants are opening all over the place, and the music scene continues to blossom. Needless to say, there are plenty of exciting things to do in Havana. Come with an open mind, leave full of questions and yet, somehow, enchanted and enriched by all that Havana has to offer.
Once you give the article a read feel free to message me any questions directly or ask a Cuban travel expert for help.
Before your trip, make sure to check out:
Top 6 Things To Do in Havana for a Local Experience:
HABANA VIEJA
This neighborhood is a sight all on its own. Even an aimless wander around Old Havana will bring profound insights into the city. Take a walking tour to better appreciate the architectural movements that span centuries and to learn the highlights of some of the 900 buildings of historical importance in this area. Whatever you do here, don't miss the Catedral de San Cristobal de la Habana. This 18th century cathedral was one of the resting places of Columbus ashes, though they are now housed in the Seville Cathedral. A fun thing to do while in Havana is climb one of the two imposing towers for great views of Habana Vieja and beyond.
PLAZA VIEJA
Cuban baroque architectures flows into art nouveau inspired by Gaudi in this sprawling square. The buildings house cafes, bars, and even a microbrewery. Its the perfect place to relax with a coffee then mosey on down to the microbrewery to try a beer or two. Cap it all off with a mojito to start your night off right!
CENTRO HABANA
All you have to do to have an adventure in Centro Habana is go for a walk with an open mind and an open heart. This is where the locals live. There are no major sights to see or glamorous things to do, just gritty and wonderful daily Havana life. You'll see it all: kids playing baseball in the street, grandmas in their curlers, men having a smoke and a chat. Make yourself part of it. Purchase fruit from the vendor on the corner. Toss a stray ball back to the kids. Stop and talk with the people relaxing on the street. Listen to the music of this neighborhood that flows with every step.
MALECÓN
This eight kilometer stretch of seaside road is the perfect place to watch the sunset and one of the most popular things to do in Havana for locals and tourists alike. It has long been a meeting place for poets, musicians, philosophers, and lovers. Its a spot that mixes the idyllic with reality. It can be a bit smoky and loud from the road, but the ocean view is peaceful and beautiful. Drive, bike, or walk along this stretch. Go when its sunny and perfect or when the sea is moody and the sky is cloudy. Sometimes the road closes to cars because of the weather and this can be an ideal time for a walk.
COPELIA ICE CREAM
Copelia is so much more than just an ice cream shop. It is a Havana institution; everyone comes here. Cubans visit Copelia to celebrate, to mourn, to pass the time, to talk politics, to make plans, and just to eat ice cream. The ice cream is very good and very cheap. Enjoy something sweet, but stay awhile and don't miss the spectacle of daily Cuban life.
VEDADO
This is the most modern, urban area, with the most exciting things to do in Havana, it has a completely different feel from the rest of the city. The vibe is open-minded and fun. It's the heart of LGBT culture in Havana and there is a bouncing nightclub scene. Head to Vedado to find the Malecón, Coppelia Ice Cream, a subversive yet welcoming attitude, and very little of traditional, old Havana.
Have more questions about Cuba? Here is a list of local Cuban Travel Experts who can help you or you can message me any questions you have.
-
We are passionate about unique travel experiences and finding hidden gems. That's why we started a business so the everyday traveler could get personalized advice from a local.
Learn more.