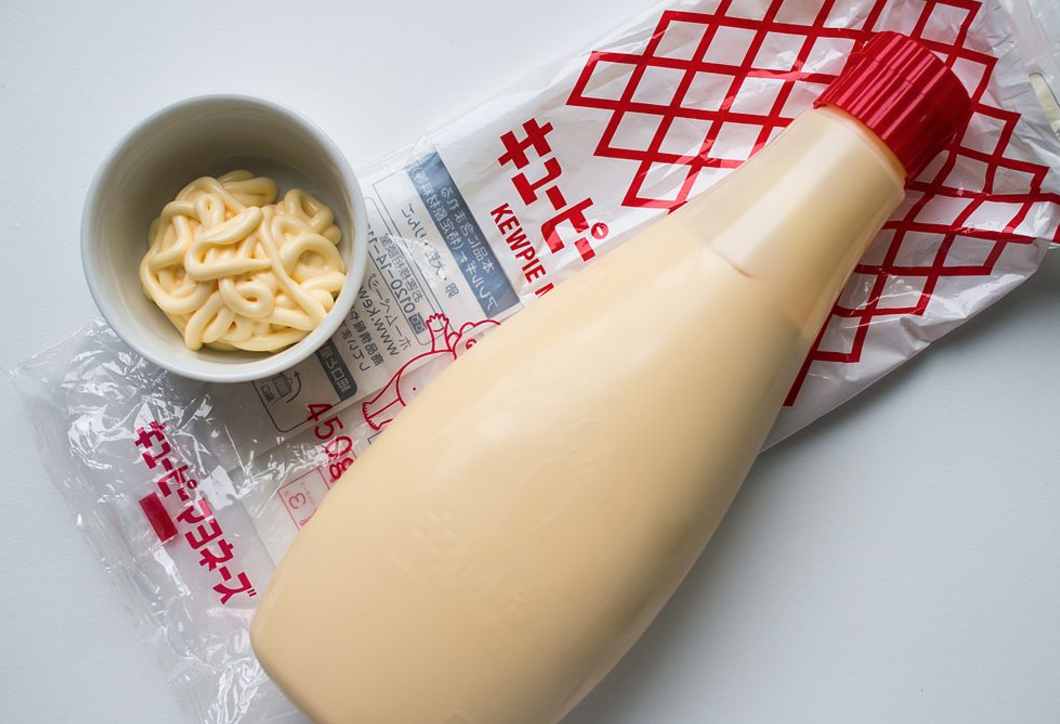 24 Snacks To Bring Home From Japan
ViaHero · January 15, 2018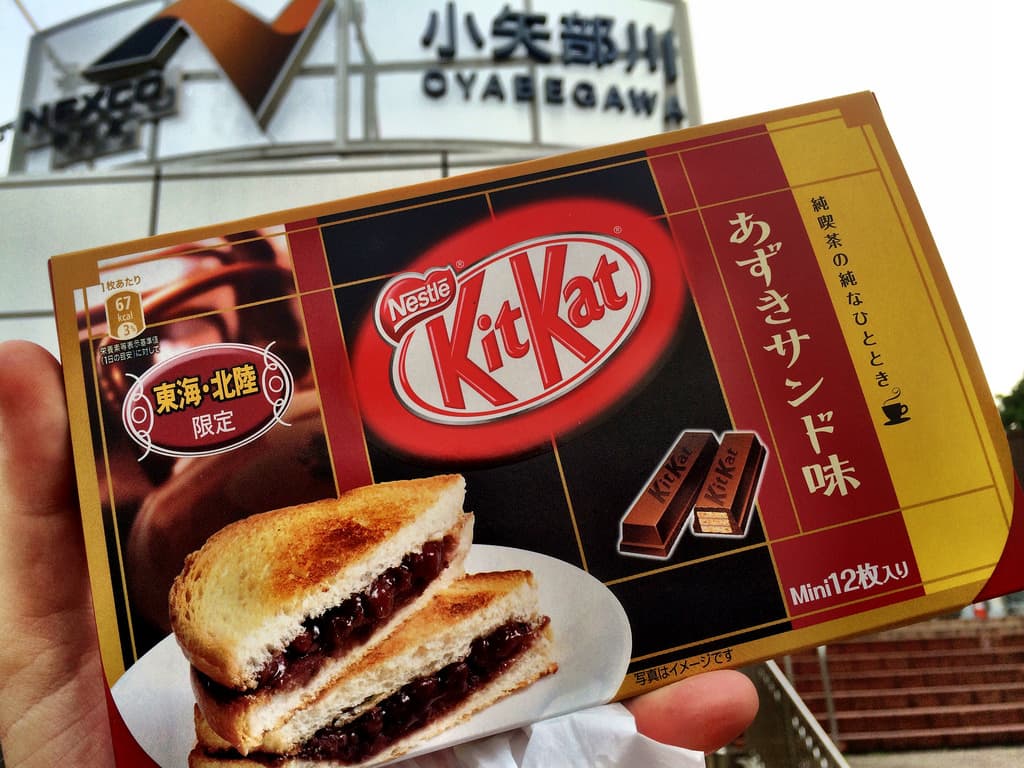 No trip to Japan would be complete without trying some of the bizarre snacks that line the shelves of Japanese markets. The following guide will ensure that you try some of the best snacks Japan has to offer. Be sure to stock up on your favorites before heading home... or you might be back sooner than you think!
Once you give the article a read feel free to message us any questions about Japan's crazy snacks or for more information on all things Japan.
Want to make the most out of your trip? Tap into our network of local travel planners—Heroes—who build unique, locally-curated trip plans, designed just for you. Get started.
Before your trip, make sure to check out:
1. Crazy Kit Kat Flavors
Sake
Pear
Matcha
Cinnamon Cookie
Strawberry
Edamame
Citrus Golden Blend
Wasabi
Red bean
Bitter Almond
Grape
2. Unique potato chips
Many of your favorite chip companies from back home make unique flavors in different countries (sour plum Doritos, anyone?) so don't be afraid to try some of these flavors when in Japan:
Sushi
Walking taco
Calbee's salt and lemon peel
Wasabeef (wasabi and beef combo flavor)
Pepsi
Crispy Salmon Doritos
3. Pocky
These chocolate-covered biscuit sticks are popular around the world, and they originate from Japan! Keep your eyes out for a plethora of flavors, including:
Champagne
Cocoa milk
Rainbow
Wine
Cheesecake
Chocolate Banana
4. Morinaga DARS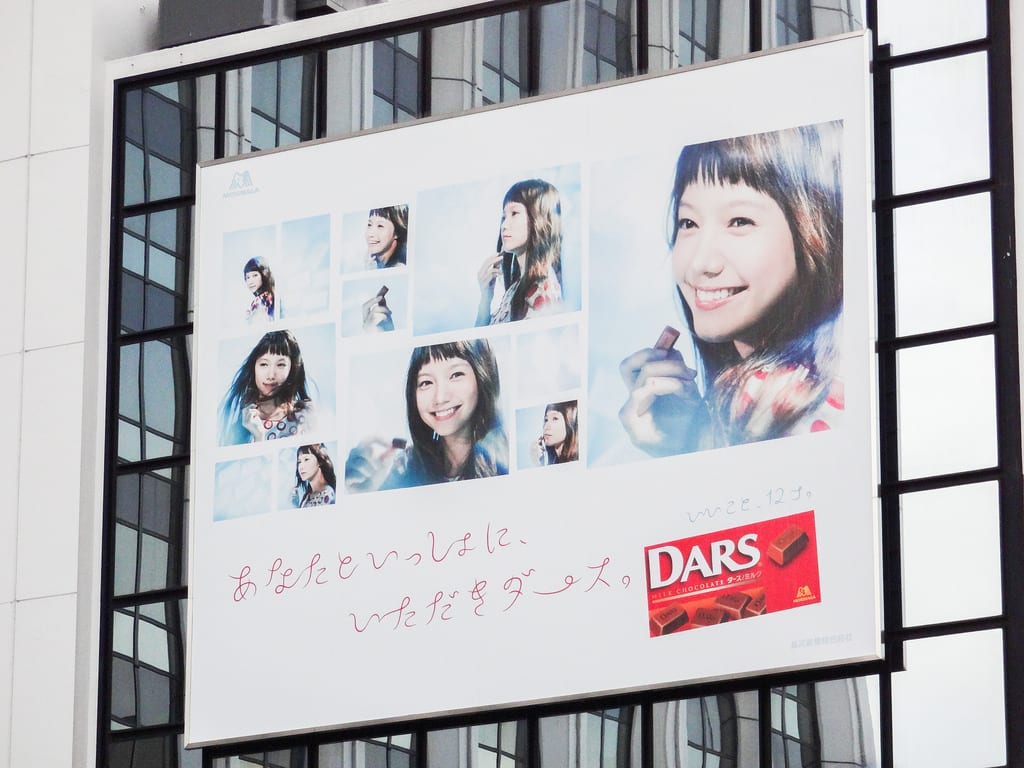 The chocolate bar of Japan! Perfect for sharing, or a quick chocolate fix. Popular flavors include:
White chocolate
Milk chocolate
Green tea
Fermented rice
Gianduja (hazelnut and almond)
5. Oreos
Try some of these unique Oreos while in Japan:
Green tea
Birthday cake
Tiramisu
Lemon Ice
6. Wagashi
Special Japanese sweet, usually enjoyed with tea. Wagashi come in numerous shapes and flavors. They're generally small, perfect for sharing a few different varieties with a friend or two. A few varieties are:
Manju - steamed cake with sweet bean paste in the center
Dango - sweet rice flour dumplings
Rakugan - sticky rice and sugar are molded into various shapes and colors
7. Hiyoko Sweets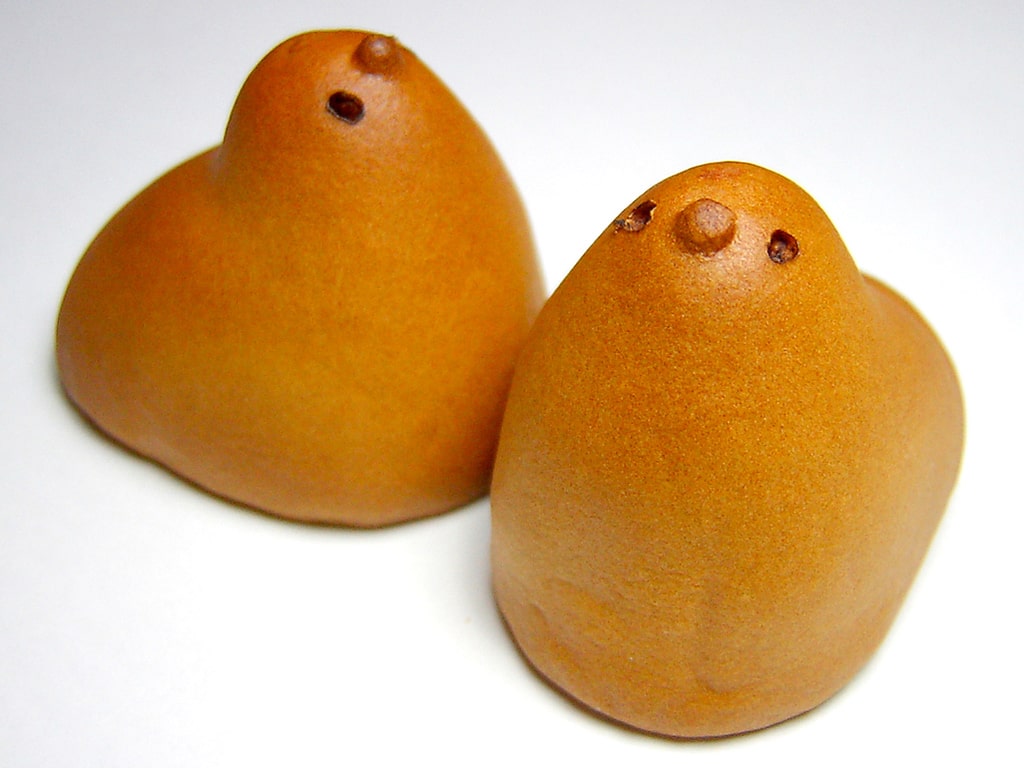 Famous company that specializes in producing cute creatures cakes, filled with jam - the most famous is the bird.
8. Jagabee
Popular potato snack stick - try unique flavors like butter soy sauce, or fish roe.
9. Takenoko No Sato
Popular chocolate covered biscuits shaped like bamboo shoots.
10. Mochi
Who could forget mochi while in Japan? These rice cakes can be found all over - don't leave without bringing some home!
11. Tea
Another Japanese classic - tea! There are many famous types of Japanese tea. Sample as many as you can while on your trip, and bring home your favorite variety. Be sure to try Ryokucha (green tea), Yamecha, and Genmaicha.
12. Tokyo Banana
A very popular Japanese souvenir, featuring a sponge cake filled with a banana cream.
13. Taiyaki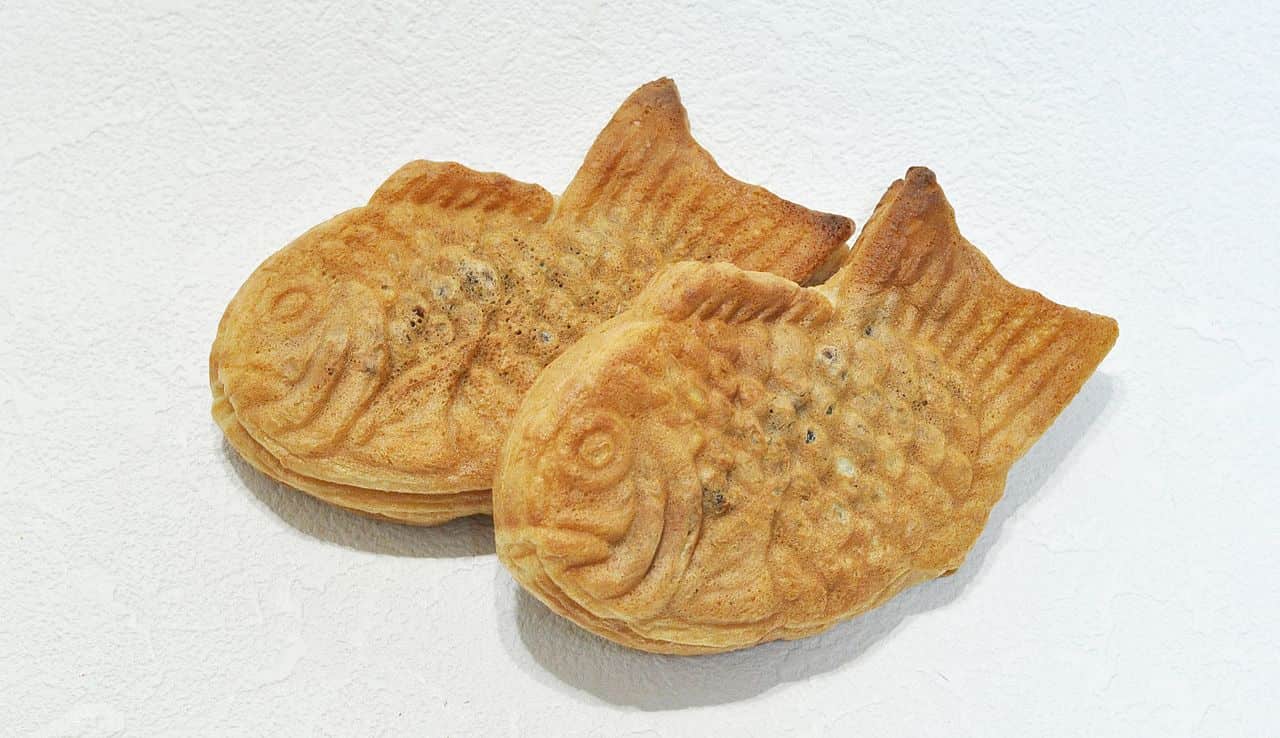 The famous Japanese cakes shaped like fish, commonly filled with a red bean paste.
14. Mitsuya Cider Candy
Hard candy flavored like the popular Mitsuya Cider drink.
15. Tohato Caramel Corn
A very addictive snack that looks like cheese curls, but tastes like caramel corn... comes in a lot of unique flavors!
16. Shrimp Crackers
This popular Asian snack will satisfy any salty craving!
17. Poifull
Japanese jelly beans! The simple, fruit flavors pack a punch: green apple, grape, lemon, and raspberry.
18. Cheeza Crackers
Crackers that come in a variety of cheese flavors, from cheddar to camembert. There is even an avocado flavor!
19. Japanese watermelon candy
Can be found because it has a picture of watermelon slices on the bag. One of the most popular candies in Japan, very tasty - try the peach and grape flavors as well!
20. Dorayaki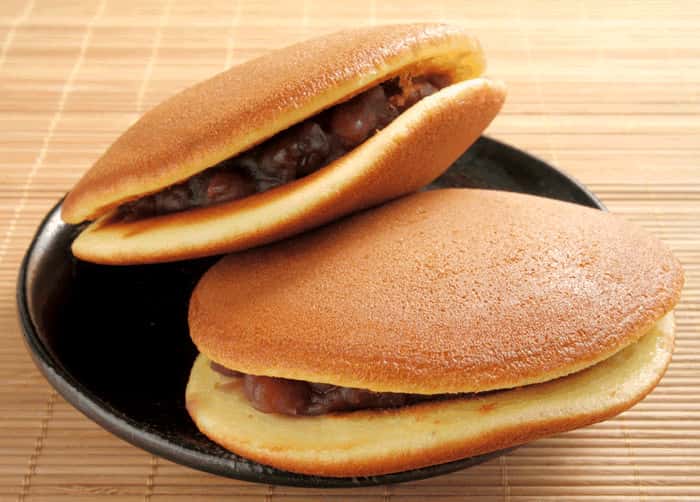 A popular treat made of two pancakes filled with a sweet red bean paste.
21. Hello Kitty Treats
The face of Japan, just about anything you can imagine exists in a Hello Kitty variety in Japan.
22. Wasabi
Get authentic wasabi in Japan.
23. Japanese Mayonnaise
Similar to American mayonnaise, but with a different flavor and texture. The Japanese also put their mayo on everything from apples to ice cream to bamboo.
24. Sake
Bring home several small bottles of sake while in Japan and have a tasting.
Have more questions about what to do in Japan? Here is a list of local Japan Travel Experts who can help you or you can message us any questions you have.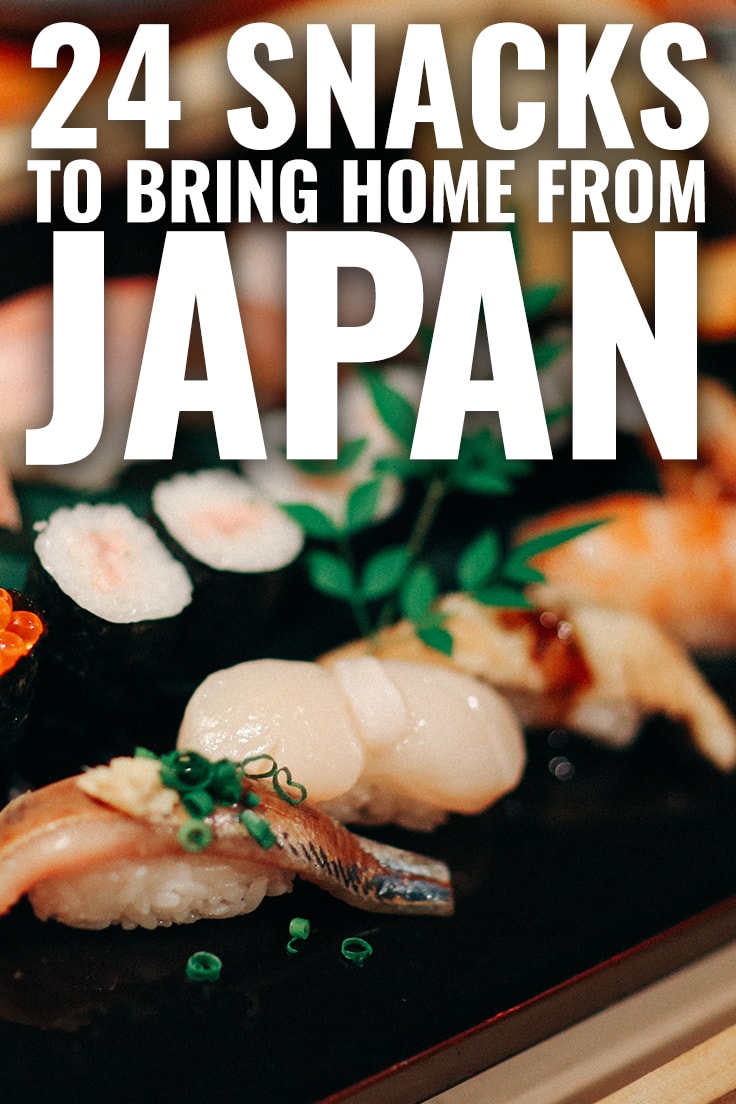 -
Tap into our community of local travel planners—Heroes—who build locally-curated, flexible trip plans, designed just for you.
Learn more.