Iceland starter pack
See Iceland differently. Download everything you need to know before your trip.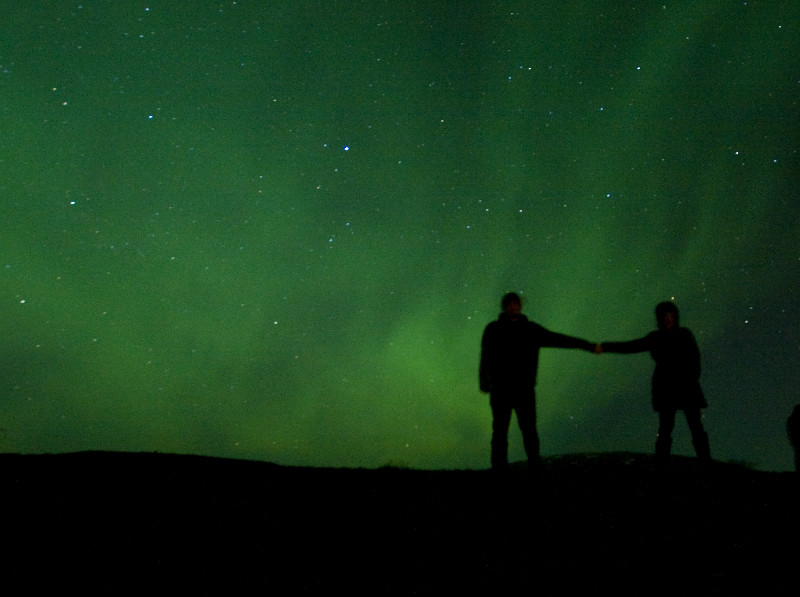 Iceland Honeymoon: How much does it cost?
ViaHero · May 17, 2018
At first thought, the Land of Fire and Ice may not seem like a dream honeymoon destination. Most of the year you won't be sunning yourself on the beach and the tropical rum-based cocktails are not free-flowing. But that's actually part of the appeal of Iceland. Instead of soaking up the sun, imagine yourselves soaking in hot springs. Instead of sipping cocktail after cocktail, think hiking across a glacier then talking about how fantastic it was over shots of Aquavit. Sounds downright perfect, doesn't it?
Once you give the article a read feel free to message us any questions about honeymooning in Iceland—we're here to help!
Want to make the most out of your trip? Tap into our network of local travel planners—Heroes—who build unique, locally-curated trip plans, designed just for you. Get started.
Why is Iceland a Fabulous Honeymoon Destination?
The list of reasons is long, but think cozy newlywed snuggles in the cold weather, delightful meals at restaurants like DILL, and adventure activities like ice climbing.
How Much Does It Cost?
Your Iceland honeymoon costs will vary greatly depending on the type of housing you prefer, the number of guided adventures you choose to do, and where you prefer to eat. It's impossible for us to say: here's a one-size-fits-all budget for Iceland. What we can do here is break down the costs by category and budget level to give you an idea of what it will cost to have the honeymoon of your dreams.
Plane Tickets
It's easy to get a cheap plane ticket to Iceland. Just look at Wow Air and Icelandair, both offer great budget deals. For two tickets you can expect to spend between $300-$600 depending on departure city, time of year, etc.

Accommodations
The Radisson Blu 1919 Hotel has some lovely modern Nordic-style rooms and suites. Rooms start around $240/night and suites begin around $380/night. The on-site restaurant, coffee shop, and bar are also convenient if you just want to relax in the hotel.
CenterHotel Thingholt takes the luxury up another level from the Radisson, but the prices aren't much steeper. Rooms begin around $265/night. The cozy lobby bar at CenterHotel is a wonderful place to get a drink or a cappuccino after a session in the on-site sauna.
However, for less than $100 per night, you and your new spouse can share an apartment in the heart of Reykjavik thanks to Airbnb. This loft in a historic Icelandic timber home looks particularly honeymoon-worthy. But maybe this modern flat is more your style? The point is, you have plenty of options in the $100 per night range with Airbnb.
Of course, you could also go super cheap and camp in your car, in which case accommodations are zilch and all the expenses are under transportation.
Rental Car
Renting a 4WD car that's a great road trip vehicle for Iceland will cost about $120 - $200 per day including insurance depending on the type of car.
You can get cheaper cars from SADcars.com and similar sites, but we don't recommend it as the quality of the vehicles matches the low price.
Activities
These are just a few of the many activities that you could try in Iceland; they're here to inspire you and give you a sense of how much things cost.
Blue Lagoon: Is there a more romantic way to start your honeymoon than a stop at a hot spring right after you get off the plane? Keep it budget-friendly by booking the basic package for approximately $50, it's just entrance to the Lagoon and a silica mud mask. You can add items like a drink, algae mask, use of a bathrobe, etc., but the price goes up with each addition. If you're really in the mood to splurge, the Luxury package for $480 includes Spa Journey products to take home, a mud mask, algae mask, welcome drink, access to the Exclusive Lounge and more.
Horseback Riding: A lovely way to enjoy the Icelandic scenery is on horseback. Take a half-day guided tour for $80 or so per person.
Drive the Golden Circle: If you rented a car, you can DIY this one or, if you didn't get a car, you can book a tour. Tours start from $100, but it varies depending on what's included in the tour. You'll likely see Gullfoss (the Golden Waterfall), Thingvellir National Park, and Geysir.
SCUBA the Silfra Fissure: Spend a day diving into the rift between the European and Asian tectonic plates to see all the marine life that swim in the crystal clear waters for about $400. Or, if you're slightly less adventurous, you can snorkel for about $170.
Hike on Glaciers: A half day guided hike atop a mighty glacier to learn about the ice and experience it firsthand will cost you approximately $120. Activities like this and ice caving are generally only an option in the winter.
Romantic Meals: The best meals in Iceland don't come cheap, but they are worth the splurge, especially for such a special occasion! Going all out at DILL to get the seven course tasting menu will cost $126 per person, plus another $100 per person if you add the wine pairings. It's the best example of new Nordic cuisine in the country.
Total Cost Estimates
So what does all of this add up to? Let's find out. And for the sake of all of these estimates, let's assume that you will spend ten nights in Iceland on your honeymoon and the estimates are total for you as a couple.
Super budget:
Sleep in your car and don't book any activities: $2,400 - $3,400
Budget-minded:
Stay in an Airbnb, rent a car, book two excursions: $3300 - $4300
Moderate splurge:
Stay in an Airbnb, rent a car, do the tasting menu at DILL, book three excursions: $3800 - $4800
Live it up—it's a special occasion:
Spare no expense: stay in a hotel, rent a car, book several tours, and splurge on everything: $7000+
Have more questions about honeymooning in Iceland? Here is a list of local Iceland Travel Experts who can help you or you can message us any questions you have. And before your trip, make sure to check out: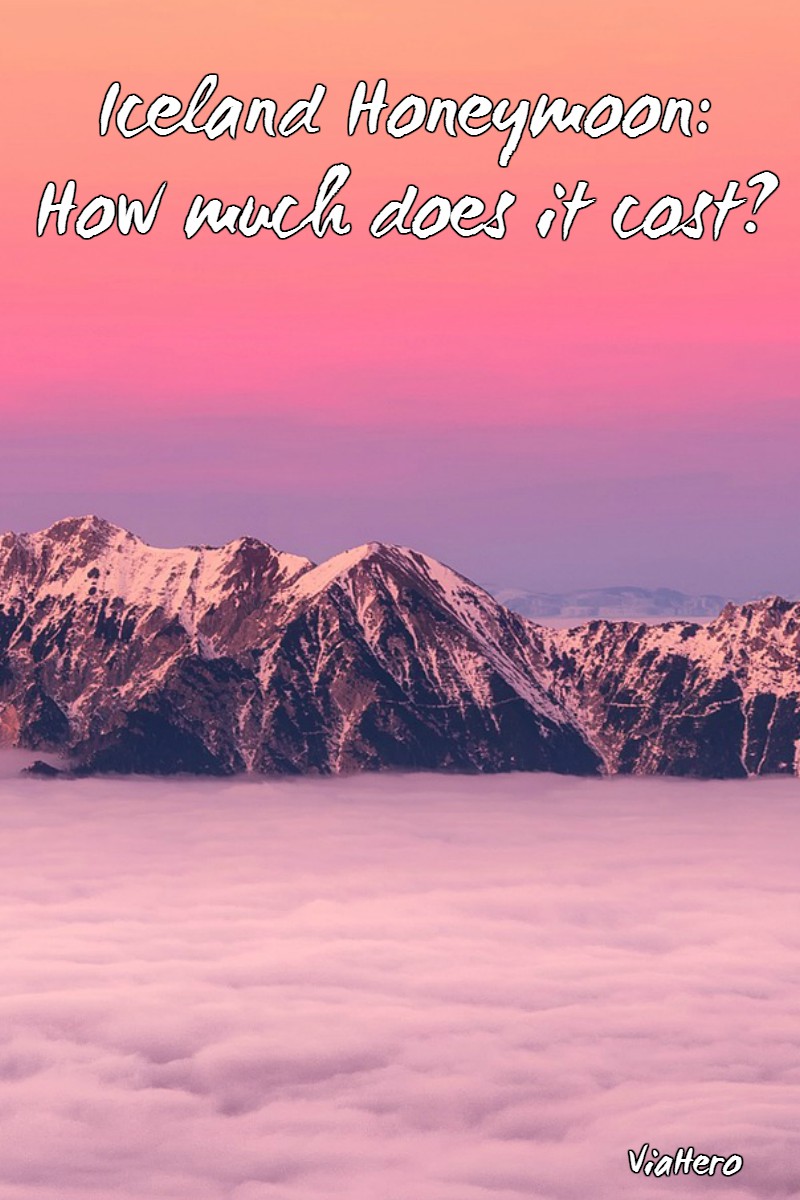 -
Tap into our community of local travel planners—Heroes—who build locally-curated, flexible trip plans, designed just for you.
Learn more.