Iceland starter pack
See Iceland differently. Download everything you need to know before your trip.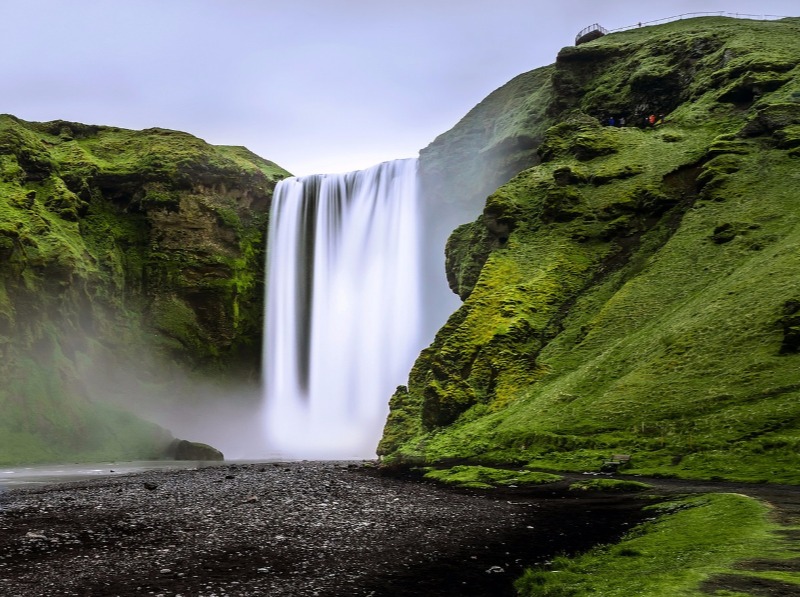 Travel Agents in Iceland: Pros and Cons
ViaHero · May 17, 2018
Booking a trip to Iceland can seem like a more daunting task than booking a trip to Florida or California. Which might lead you to wonder whether it might be a good idea to use a travel agent this time. Depending on how much planning you want to do, it might be a good idea. Keep reading to learn about the pros and cons of using a travel agent versus independent planning and a hybrid option you just might prefer. Once you give the article a read feel free to message us any questions about planning your Icelandic getaway.
Want to make the most out of your trip? Tap into our network of local travel planners—Heroes—who build unique, locally-curated trip plans, designed just for you. Get started.
Travel Agents
Simply put: a travel agent is someone who guides you through the trip planning process step by step and makes all your bookings for you. They are your liaison from the moment you decide to work with them until you get home from your trip.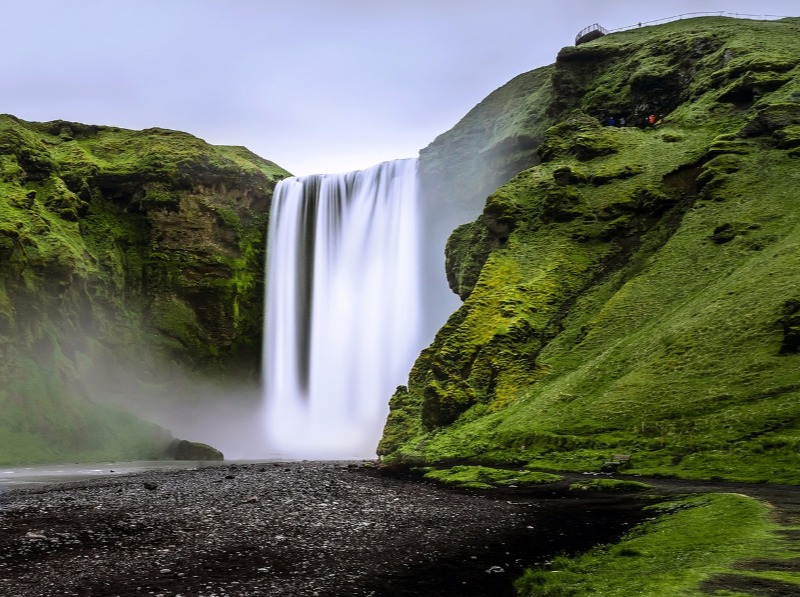 Travel Agent Pros
Save time. By using a travel agent, you save yourself hours of searching out the best flight deals, best hotel room rates, etc., because the travel agent does all of that for you.
Assistance during your trip. If you miss your connecting flight or have a problem with your hotel room, you can call your travel agent to get help fixing the issue.
Recommendations. Travel agents know what's what in the travel industry. If you want recommendations for activities, your travel agent will likely have some good ideas and the ability to book them for you.
Travel Agent Cons
Finding a fantastic travel agent. Just as in any industry, there are great travel agents and terrible travel agents. If you don't do your homework and wind up working with a lousy travel agent, you'll wish that you'd booked the trip yourself.
You might not save money. Travel agents can find great deals, but they might miss something you could have found on your own. Plus, they often charge reservation fees for airline tickets, which eats into your savings. (Especially because when you're booking for Iceland, great deals are easy to come by on WOW Air and Icelandair.)
Recommendations may not be authentic. Some travel agents truly give the best recommendations, but others will recommend something just because it nets them a great commission.
Package Tours
If you don't want to do anything but pay someone and show up on a trip, then a package tour is the way to go.
Package Tour Pros
Save time and avoid hassles. If you book a package tour, you won't need to spend any time planning before or during your trip. And if anything goes wrong with your hotel or transportation, it is generally the responsibility of your guide to fix it.
You'll see all the highlights. Package tour itineraries are generally jam-packed. You'll be going all day long, but you'll definitely see all the most famous attractions and more.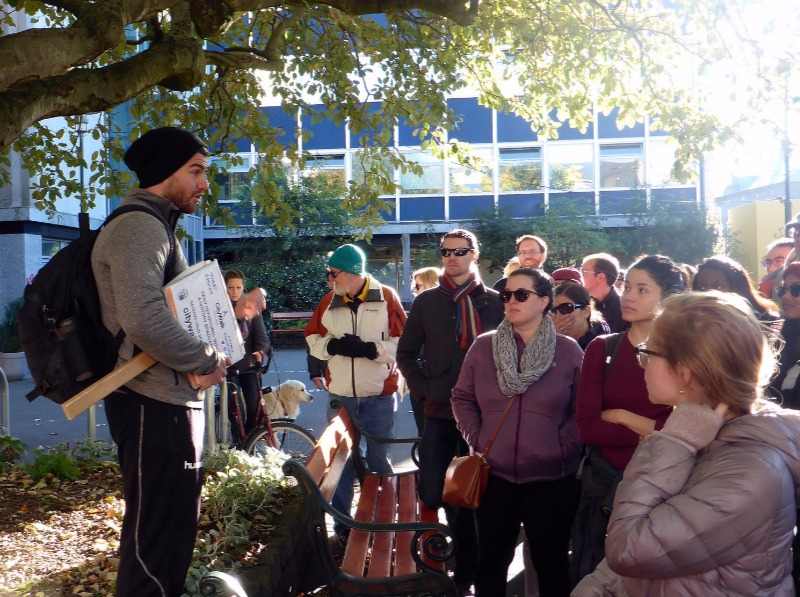 Package Tour Cons
You can't customize them. The itinerary is the itinerary and that's it. You're part of a group and there's a group itinerary that you'll follow for the whole trip.
They're expensive. The convenience and the benefits of having a guide with you come at a price. The package tour option is usually the most expensive way to travel.
They're tiring. Itineraries are generally fast-paced, stay up late and get up early, kinds of travel plans. By the end of the trip, you might feel like you need a vacation from your vacation.
Do it yourself
If you don't like travel agents or package tours, you can always do all of the planning yourself. DIY is very popular these days and pretty easy to do online.
DIY Pros
You're in complete control. If you want to do your travel planning at three in the morning, go for it. No one is going to tell you that something you have your heart set on doing sounds like a bad idea and encourage you to do something else. It's all you.
You can find great deals. If you spot a deal that's just going on for a few hours, you can book it on the spot, potentially saving you a lot of money.

DIY Cons
It'stime-consumingg. With no one to recommend the best sights to see, places to stay, and things to eat, you've got a lot of research to do. Whether you use guidebooks or the internet, you can easily lose countless hours of your valuable time trying to find what you need.
You might miss out on awesome things. There's nobody making recommendations to you so you might miss out on something that an expert can find for you easily.
Not a travel agent, not totally DIY: ViaHero
At ViaHero, we provide an interesting middle ground between travel agents and DIY. It's really DIY with benefits.
ViaHero Pros
Local Heroes (experts) give you the best recommendations. From hotels to activities, local Iceland Heroes know exactly where to send you based on what you like to do and their insider knowledge.
Save time. ViaHero sends you a fully customized trip plan with details on which flights and hotels to book, recommendations for things to do and how to get from place to place, maps, essential information such as key phrases to help with the language barrier, and more. You don't have to do much (if any) research beyond your trip plan.
Save money. Getting an itinerary from ViaHero is much cheaper than a package tour and in some cases will be cheaper than using a travel agent.
You're in control, but you're not totally on your own. If you have questions about cultural norms, weather, food, etc., your Hero can include the answers in your trip plan. You're not all on your own the way you are with a DIY trip.
ViaHero Cons
You have to book all your own tickets and accommodations. But ViaHero tells you exactly how to do it, so we think it's worth it.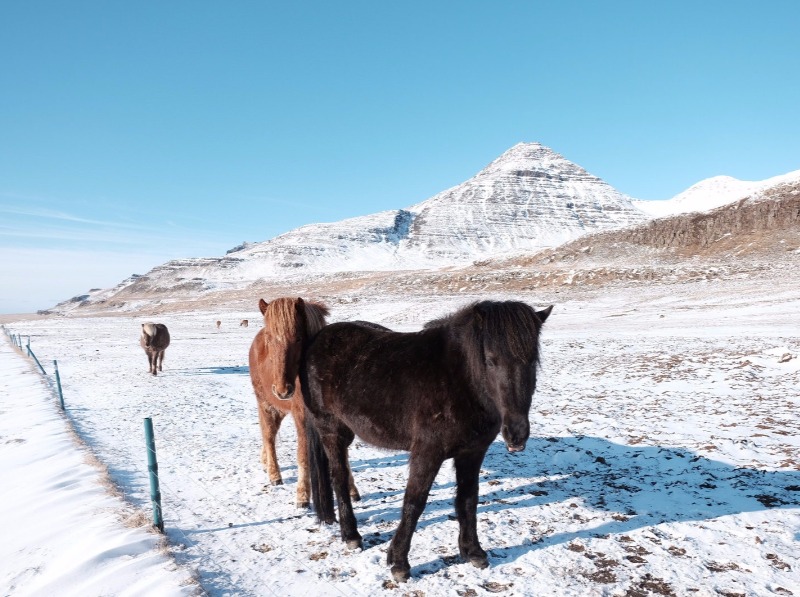 Travel agent, package tour, DIY or ViaHero?
If you don't want to think about any aspect of trip planning regardless of cost and authenticity of recommendations: travel agent or package tour.
If you want to do it yourself and you don't want recommendations from locals: DIY.
If you want the control of a DIY trip with the bonus of local insider travel recommendations on everything at a great price: ViaHero.
Have more questions about Iceland? Here is a list of local Iceland Travel Experts who can help you or you can message us any questions you have. And before your trip, make sure to check out:
-
Tap into our community of local travel planners—Heroes—who build locally-curated, flexible trip plans, designed just for you.
Learn more.