We're already dreaming of our next adventure! From the beaches of Puerto Rico to the mountains of Peru, here are our top 20 places to visit in 2020:
#1: Galway, Ireland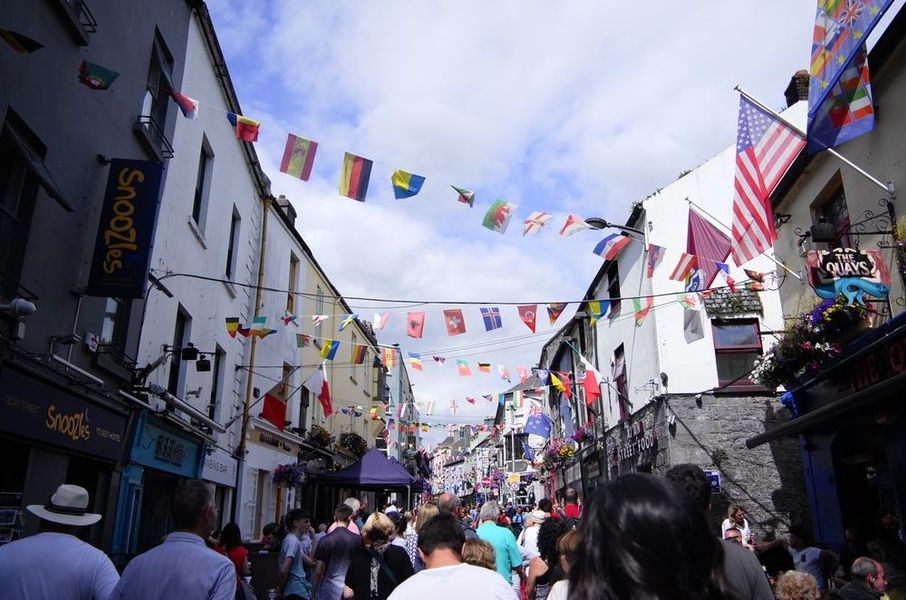 Designated as one of Europe's Capitals of Culture for 2020 (we'll get to the other in a moment) Galway never fails to delight. Not only does the city offer an exciting wealth of festivals throughout the year, but its seaside location means visitors have easy proximity to Irish gems like the Aran Islands. Spending the afternoon biking to old Irish ruins? Yes, please!
Our Irish trip planners recommend grabbing a cozy pair of Connemara wool socks at the Galway Market. And we recommend finding a place for a pint, like the locally beloved Tig Coili pub.
#2: The Azores, Portugal
Talk about getting off the beaten path. To access the alluring Azore Islands, locals tell us you'll have to fly. But the journey is worth it. Located about 900 miles from Lisbon, the Azores promise adventure.
Here, you'll find black sand beaches, thermal pools, tons of incredible hikes, and fantastic local cuisine. The Azores are a treasure, but can be difficult to navigate as an outsider. Get insider tips from a local—our local trip planners can help craft a guidebook that introduces you to these enchanting islands.
#3: Kyoto, Japan
Japan is gearing up to host the 2020 Olympics in Tokyo which means that Japan's bustling capital will be even more bustling than usual. Tokyo never fails to enchant, but for a trip of a different speed check out Kyoto.
Known for its classic beauty, Kyoto also has an exciting modern edge. Spend your days exploring Buddhist temples and imperial palaces, and your nights enjoying the city's surprisingly great nightlife. And if the Tokyo bug bites, locals in Japan tell us it's easy to get there—the bullet train from Kyoto to Tokyo takes about two hours.
Local tip: If you're planning on taking the train often in Japan, be sure to invest in a Japan Rail Pass before your trip.
#4: Havana, Cuba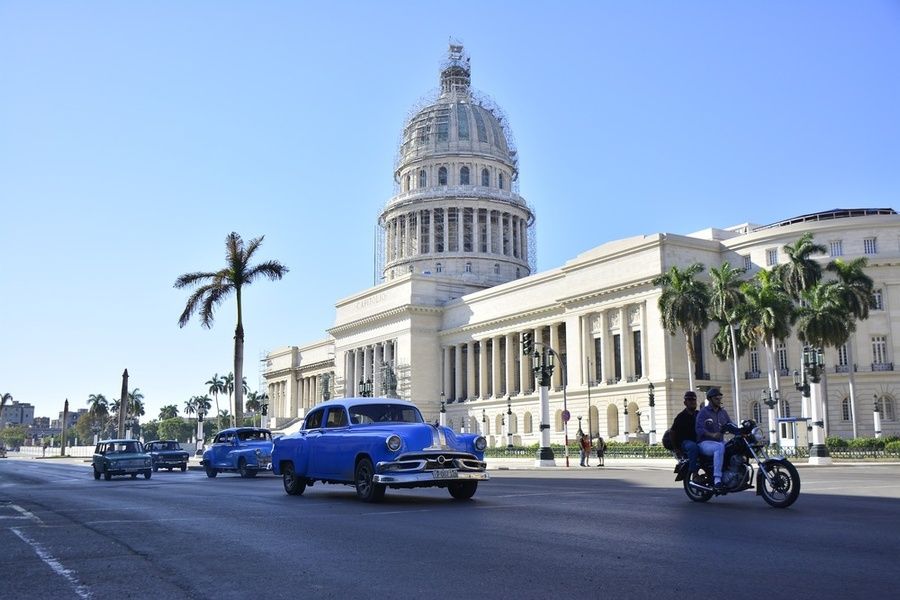 Classically beautiful Havana is an ideal island getaway (and traveling there is not as complicated as you think). Visit the bars where Hemingway angsted about love, walk the city's historic streets, or hop in one of Cuba's iconic (and colorful!) retro cars.
Don't travel blind in Cuba—wifi is spotty, which means a lot of the information you find online might be out of date. Work with one of our Cuban trip planners, who can design a guidebook full of recommendations, insider tips on Cuban etiquette, and advice on how to travel legally.
#5: Lyon, France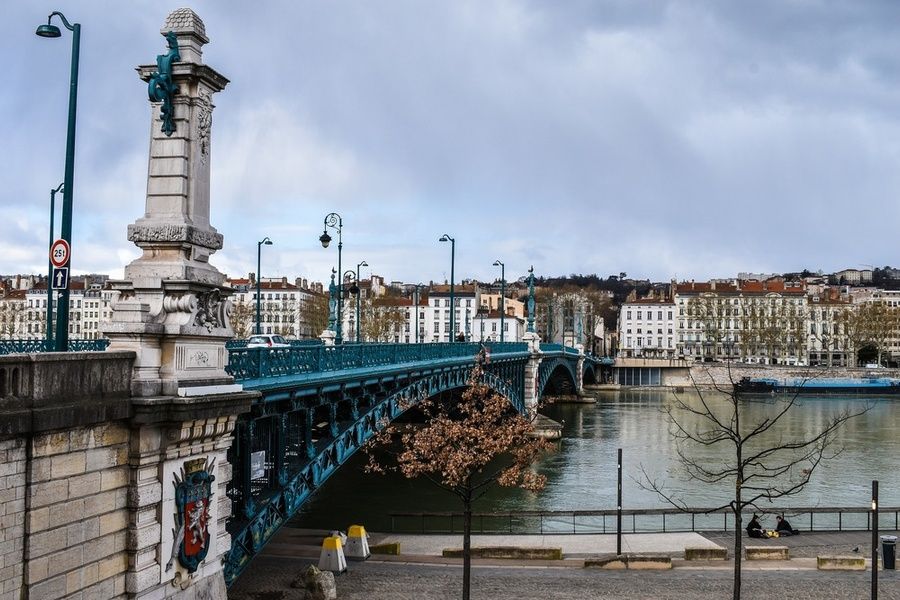 World-class cuisine. A romantic river cutting through the city. An enchanting sense of je ne sais quoi. No, we're not talking about Paris, but its little cousin to the south—lovely Lyon.
The third-largest city in France, Lyon boasts an impressive 2,000-year-old history (definitely make time to see the city's Roman Amphitheater) and an infectious love of life. You'll find incredible food, wine, and nightlife here—and fewer crowds than in the French capital.
Our local trip planners tell us that a common saying in France is: "Paris is not France, and France is not Paris." Want to get off the beaten path but don't know where to start? Work with one of our French locals to build your trip!
#6: Ponce, Puerto Rico
We could rave for days about all the great things to do in Puerto Rico. And don't get us wrong—San Juan, the island's colorful capital city, is worth exploring. But Ponce, Puerto Rico's second-largest city, offers many of the same charms without the crowds.
Ponce is called Puerto Rico's "Jewel of the South." There's plenty of brilliance in this seaside city. Locals in Puerto Rico recommend walking La Guancha boardwalk, taking the ferry to the idyllic Caja de Muertos, and indulging in the region's incredible seafood.
#7: San Jose, Costa Rica
The pura vida vibes of Costa Rica are just what we need after 2019. The island's unofficial slogan—which means simple life or pure life—is heartily embraced throughout the country. And the dense capital of San Jose offers plenty to do for all stripes!
Foodies will enjoy the restaurants, cafes, and bakeries of Barrio Escalante; backpackers love the city's easy access to natural sites, and coffee connoisseurs rave about the nearby coffee plantations. Whatever your travel style, our trip planners in Costa Rica can help plan a trip that introduces you to the side of San Jose that the locals love.
#8: Rio de Janeiro, Brazil
Do you love sunsets, samba, and strong cocktails? How about beaches, boardwalks, and brilliant views? Rio's energy is captivating—and extends way beyond the city's wild Carnival party.
Benefit from local advice in Rio. Whether you want to cheer on Rio's soccer team, find a place to enjoy some of the city's classic caipirinha cocktails, or scale the iconic Christ the Redeemer, our local trip planners can create a lively itinerary to introduce you to their city.
#9: Chiang Mai, Thailand
Chiang Mai, nestled in Thailand's wild green north, is an excellent place to start an adventure. The history in this city is incredible—it dates back to 1269. Spend time exploring striking sites like the Chiang Mai's 14th-century temple, Wat Chedi Luang, or get a sense of the city's age by wandering along Chiang Mai's ancient moats.
Plus, locals in Thailand tell us that Chiang Mai makes it easy to explore other sites nearby, like the majestic Wat Rong Khun temple (known as the White Temple) or ethical elephant sanctuaries, like the Elephant Nature Park.
Looking for more adventures in Southeast Asia? ViaHero launched in the Philippines in 2019.
#10: Montreal, Canada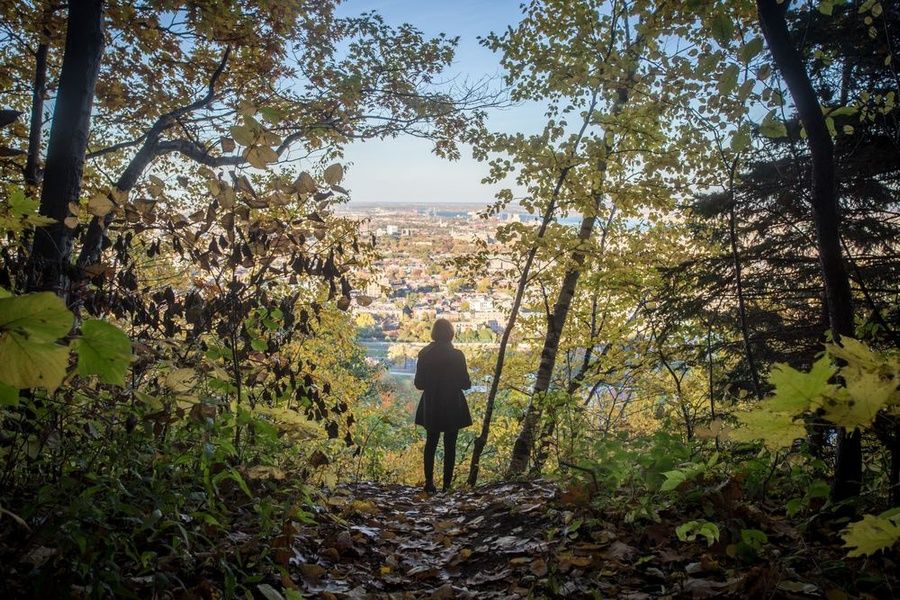 Mais bien sûr Montreal makes the list! Love nature? Take a hike up Mont-Royal, the impressive mountain park in the middle of the city. Hungry? Enjoy classic Montreal dishes like poutine, bagels, or French-style pastries. Worried about the cold? Montreal has you covered—they built an entire underground city, la ville souterraine, to make navigating Canadian winters a breeze.
The exciting combination of Canadian grit and European-style charm means that Montreal has something for everyone. We especially love visiting in the summer, when areas like Gay Village are pedestrian-only.
Local tip: Although most people in Montreal speak English, locals tell us it's helpful to learn a few key phrases in French. Our trip planners can help with that!
#11: Bogota, Colombia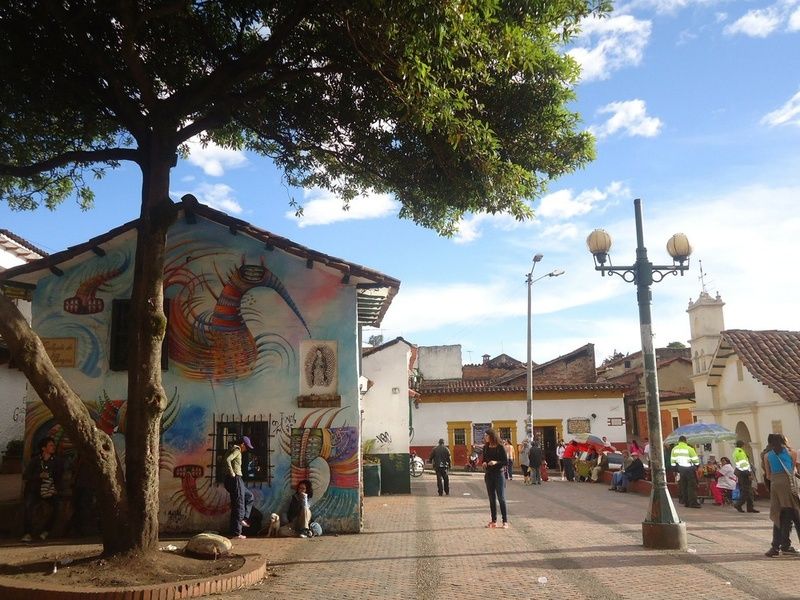 Bogota is cool. Colombia's capital has wildly colorful street art, an excellent craft beer scene, and a rich sense of history and culture.
Locals in Colombia recommend exploring hip neighborhoods like La Candelaria, taking the funicular up Monserrate for an incredible city view, and spending an afternoon exploring Museo Botero—which is free to visit. With tons to do in Bogota, be sure to get insider tips from locals as you map out your itinerary.
#12: London, U.K.
We left our hearts in London Town. The ever-charming British capital enchants with its mix of old and new: centuries-old castles alongside modern marvels like The Shard. And London's fantastic diversity makes each trip a treat. Whether you want to indulge in Indian food along Brick Lane or enjoy the variety of cuisines in Brixton, you'll find that this historic city is always changing.
London is definitely the kind of place where travelers hoping to ditch the tourist-traps can benefit from local advice.
#13: Mexico City, Mexico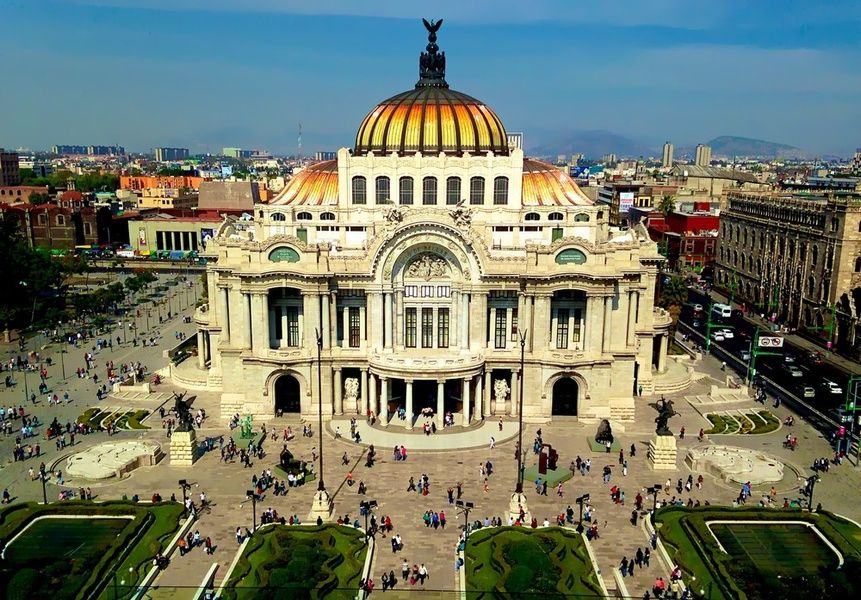 Inside Palacio Nacional in Mexico City, you'll find one of Diego Rivera's incredible murals, stretching up the stairs to the second floor. The mural encompasses life in the city—its color, its culture, and its complicated history. But most of all, the mural captures what we really love about Mexico City: its electric current of creativity.
You'll find the creativity of CDMX throughout the city—from the street art in Roma and Condesa, to the sculptures in Chapultepec Park, to the Frida Kahlo museum in the quiet neighborhood of Coyoacan.
#14: Lima, Peru
Perched upon a sprawling seaside cliff, Lima, once a seaport, has blossomed into a thriving metropolis. Neighborhoods like Barranco and Miraflores give the city a hip edge—and locals in Peru tell us that Barranco is home to some of Lima's coolest art galleries, craft breweries, and restaurants.
The city offers plenty of delights, but Lima is also a great starting point to some of Peru's coolest day trips, including the iconic Machu Picchu. Get insider tips on exploring sites like this—to hike Machu Picchu you'll need a permit.
#15: Buenos Aires, Argentina
Looking to spice up 2020? Get thee to Buenos Aires, Argentina's dazzling capital city. Locals in Buenos Aires have an intense zest for life, which you'll see in the city's passionate tango scene, as well as in the hearty meals of Argentinian steak and Malbec wines.
Buenos Aires' color, its history, and wild sports scene (soccer fans, you have to catch a game at La Bombonera) means you'll find something different with each visit.
#16: Los Angeles, California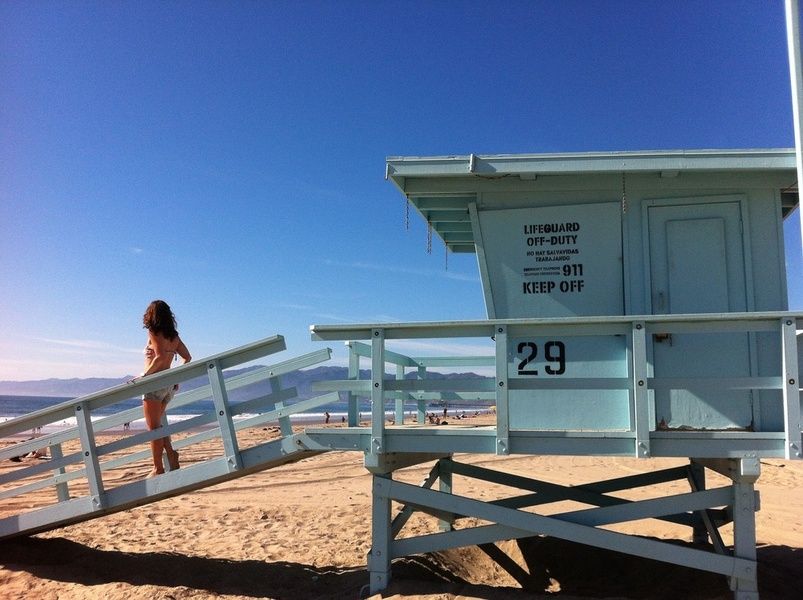 We have stars in our eyes when we think of Los Angeles. The city's glam is an obvious draw, but L.A. also has a classically cool side that lurks beneath its glitz. Locals in Los Angeles tell us that their city is all about neighborhoods. Explore hipster hotspots like Echo Park and Silver Lake, go bowling in Koreatown, and don't dismiss downtown LA as an urban desert—locals say you'll find real gems here, like The Last Bookstore.
Oh—and the beaches are pretty wonderful as well.
#17: Rijeka, Croatia
Croatia has enjoyed a tourism boom in the last couple of years. Visit cities like Dubrovnik or Split and you'll see plenty of tourists. Somehow, Rijeka has escaped notice. Named one of Europe's Capitals of Culture for 2020, alongside Galway, we love Rijeka because it feels so accessible. Here, you'll find palaces and ports as well as a growing community of artists and musicians.
Locals in Croatia tell us that if you're planning a trip in January, Rijeka is the place to be—it throws one of the hottest Carnival parties in Europe.
#18: Frigiliana, Spain
We'll never say no to a trip to Barcelona or Madrid, but one of our favorite places to visit in Spain is a bit off the beaten path: Frigiliana. Nestled along Spain's sunny southern coast, this small Spanish town is home to striking white buildings perched upon cliffs.
Looking to get away? Frigiliana, home to less than 5,000, is a great place to relax and reset.
#19: Florence, Italy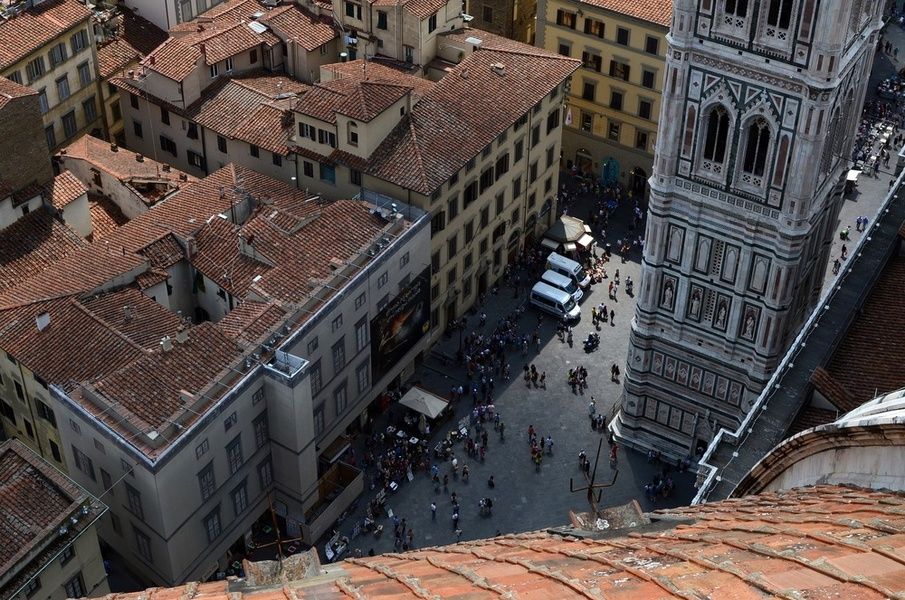 Florence is the birthplace of the iconic Negroni cocktail, which means it always earns a spot on our list. Aside from the ultra classic activity of sipping orange-hued drinks (we see you, Aperol Spritz), Florence's artistic richness means you'll find something incredible around every corner. Plus, Florence is happily situated as the capital of Italy's wine region.
Like many cities in Italy, Florence draws a lot of tourists. Don't get stuck in a tourist trap—work with one of our trip planners to see a side of Florence that most tourists miss.
#20: New York, New York
New York, New York—they named it twice, but we have infinite reasons to keep going back. The awesome sprawl of the city is in constant flux, which means you'll consistently find new things to explore. New York's sheer size means all types of travelers can find activities to enjoy.
New York is a city where getting local advice makes a huge difference—especially because locals all have different reasons why they think NYC is the greatest city in the world.
--
See the world like a local. Not a tourist.
Work with one of our local trip planners to build a customized guidebook based on your travel style.
You'll see a unique side of your destination and travel independently—all while saving time and money. Find a local today.