It can feel challenging to explore the world responsibly—today, there's a lot out there about overtourism and the negative ecological impacts of travel. But it is possible to travel sustainably! We put together this list of 10 sustainable travel tips for your next world adventure:
#1: Travel by bus, train, or carpool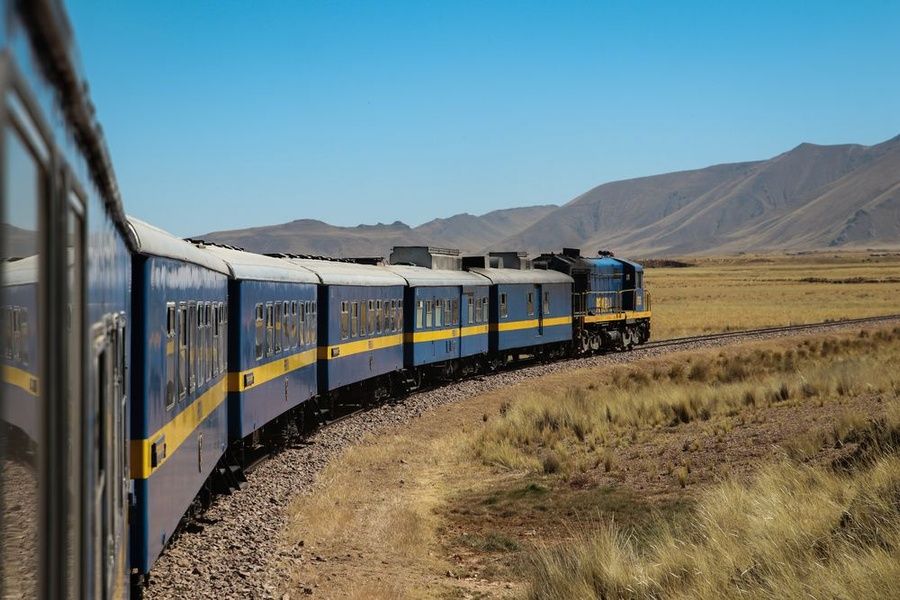 An easy way to travel sustainably is by using alternative forms of transportation. If you're crisscrossing a country, think about traveling by train, bus, or even by using a carpooling service. If you opt to fly, be sure to use an airline like Norwegian Air that promotes sustainable travel. We love Norweigan Air because their transatlantic flights are the most fuel-efficient in the biz.
Local tip: Our local trip planners in France tell us that BlaBlaCar is a solid platform for finding rideshares. Cheaper than the train, it's a cool way to see the country and make some local connections.
Locals can help explain which transportation method are safe and will work for your trip—after all, they navigate their country's transportation options all the time. That's why we advocate for travelers to work with locals to build their trip.
#2: Skip the plastic bottled water; invest in a self-purifying water bottle
Destinations like Mexico City are incredible places to visit—we could spend all day exploring the Diego Rivera murals throughout town—but you have to be careful about drinking the water. Bottled water is cheap and plentiful, so most people will buy bottles throughout their trip. This is the case in many destinations.
But plastic is so bad for the environment! A whopping 91% of plastic isn't actually recycled. Not only does plastic negatively impact our travel experiences (who wants to see a bunch of litter on a beach?!), it's also bad for our environment. Instead of stocking up on bottles of water during your trip, invest in a self-purifying water bottle like this one. It's an easy way to reduce your impact—and a good investment for frequent travelers.
#3: If you don't know the language, learn a few words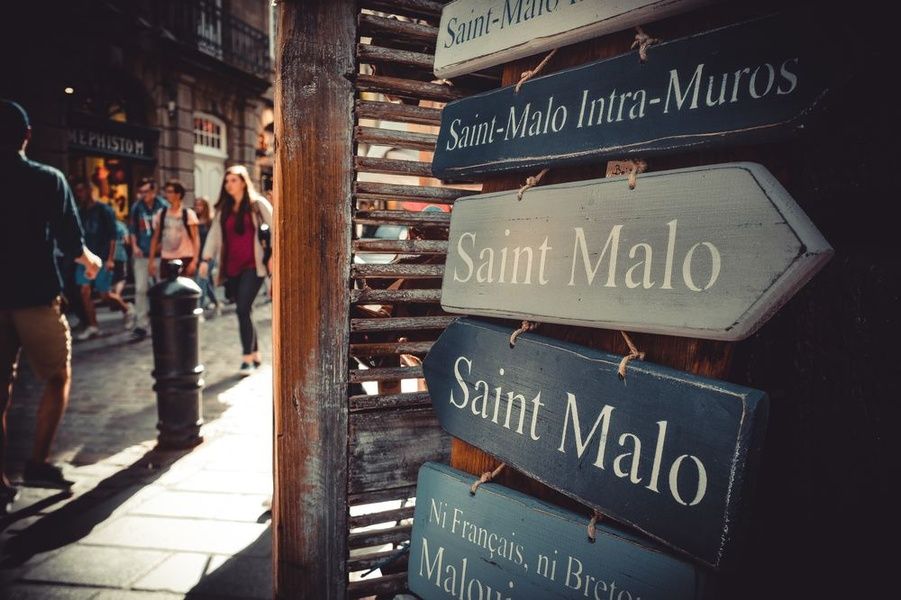 It can make a huge difference if you try to speak another language—even if you only know how to say "hello", "thank you", and "do you speak English?". Take time to learn some key phrases. Even a few words can give you the confidence to access a side of a destination you might otherwise miss.
When you work with a local to build your trip, they can provide helpful phrases in their native language, help translate certain words, and suggest good vocabulary to know.
#4: Shop local
Among the easiest (and most enjoyable) ways of traveling sustainably is by supporting the local economy. This means making a point to eat at local restaurants, purchasing locally made souvenirs, and skipping central tourist traps. An easy way to access the local side of a destination? Taking advantage of local insight and recommendations.
ViaHero is *all about* the local experience, so we're proud that about 70% of travel dollars spent on ViaHero locals remain in the destination.
#5: Use public transportation within cities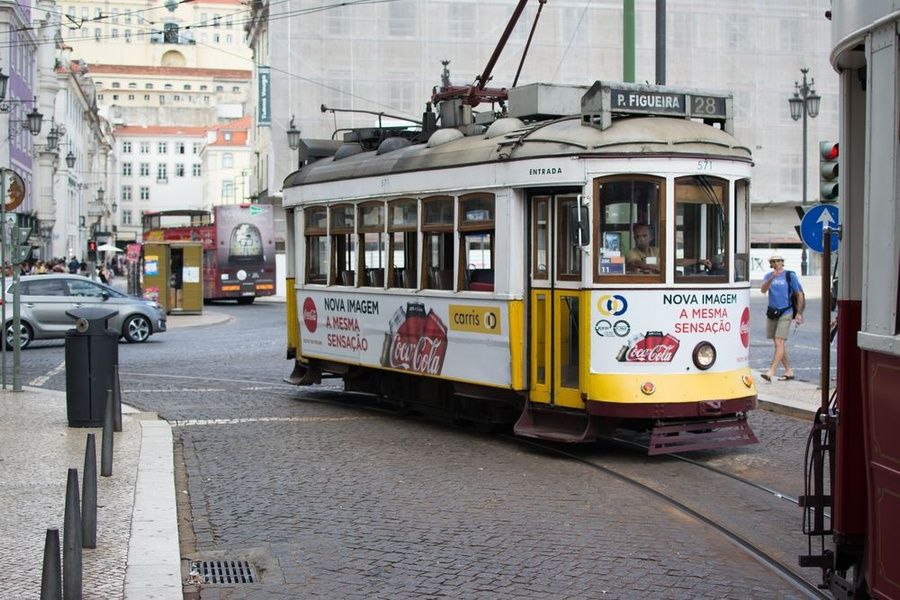 When possible, use public transportation to navigate a city. Even car-obsessed cities like Los Angeles have public transportation—and locals in LA tell us that their metro is easy to use (and really beautiful—stations are filled with public art).
Public transportation in a new city can be intimidating if you don't know how it works. Take advantage of local advice. Since no one knows how to navigate a place like the locals, they can explain the best way to use the subway/bus/trams.
When you book a trip with a ViaHero local, your custom guidebook includes tips and tricks for using public transit—and detailed instructions on how to get from Point A → Point B.
#6: Don't be an "overtourist"; get off the beaten path
In many destinations, it's easy to stick to the well-worn tourist routes. But rather than contributing to overtourism (oversaturation of tourists), make a point to get off the beaten path. Areas that are prone to overtourism suffer ecologically when too many people visit at the same time—and it hurts the locals that live there, too.
Rather than hitting up the same touristy sites as everyone else, get insider advice from locals about stuff to see and do—without sacrificing the joy of discovering a new place.
#6: Travel in the offseason
A great way to travel sustainably (and to save money) is to travel during the offseason. You'll find fewer tourists and better prices on transportation and accommodations.
Locals in Colombia tell us if you visit their country during the rainy season, yes, you will see some rain. But often the mornings are pretty clear—perfect for exploring outdoor sights—and rain and clouds usually come in the afternoon. Hey—that's what museums are for!
Local tip: Rainy afternoons are also the ideal time to check out one of Colombia's great craft breweries.
#8: Eat locally sourced foods…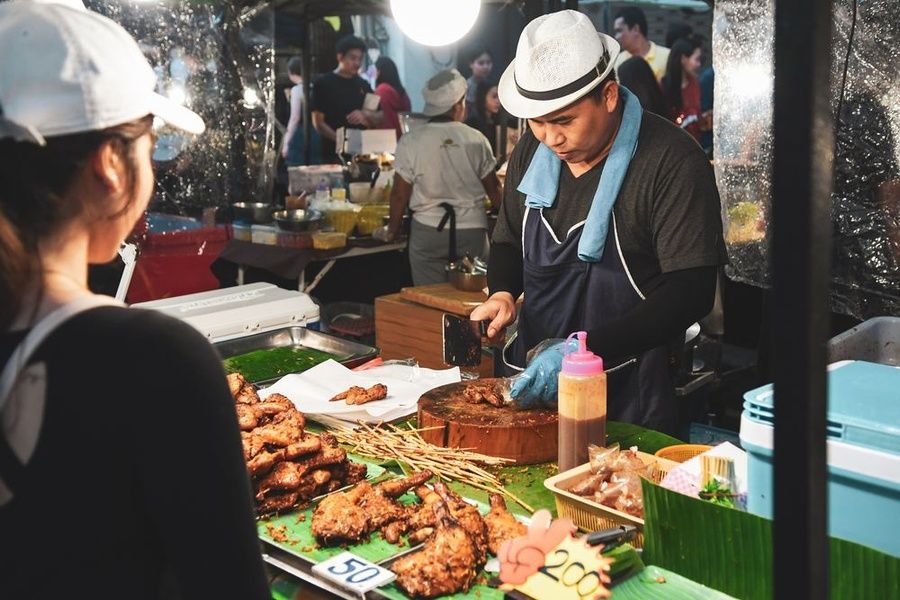 Eating local foods is an incredible way to explore a new culture. Plus, on average, your food travels 1,500 miles from the farm to your plate—eating locally sourced ingredients means that you have fresher, better-tasting food, and you're reducing your carbon footprint by cutting down on food transportation emissions. Whether it's coffee and rum in Puerto Rico, hand-made pasta in Italy, or adobo in the Philippines, indulge in the local cuisine. Delicious and sustainable, sticking to local foods will reduce your impact as a traveler.
#9: ...or cook yourself!
Many cities have open-air markets, which provide excellent opportunities to pick up locally sourced ingredients. If your accommodation has a kitchen, you can try your hand at cooking some local favorites. Cooking at home is also a great way to save money while traveling.
Building your trip on a budget? Travelers that book with ViaHero save an average of $345 per trip—and 18 hours of trip planning. That includes our trip fee.
#10: Build your trip with the help of a local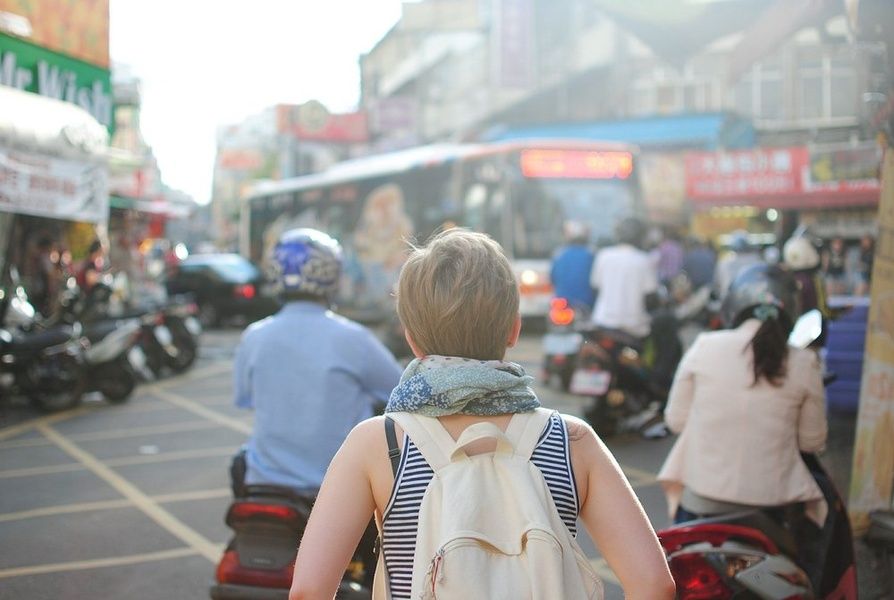 When you work with a local to design your trip, you benefit from insider knowledge that you won't find online or in guidebooks.
No one knows a place like the people who actually live there—with their help, you can travel sustainably by accessing the side of a destination that most tourists miss.
--
Ready to see the world like the locals do?
Connect with one of our trip planners in: Cuba, Puerto Rico, Colombia, Mexico City, Japan, Peru, Costa Rica, Los Angeles, New York City, Montreal, Thailand, the Philippines, France, London, Ireland, Spain, Italy, Croatia, Portugal, Buenos Aires, or Rio de Janeiro.