Planning a trip to Buenos Aires? This vibrant, culturally rich, and visually stunning city definitely won't disappoint. Here are a few of the most frequently asked questions about Buenos Aires travel—we've included everything you need to know about safety and visa requirements, plus details on sightseeing and local flavors.
To get the most out of your travel to Buenos Aires connect with someone who lives there. Our local trip planners will plan an authentic, immersive itinerary that ensures you experience Buenos Aires like a local (not a tourist). Learn more.
Table of Contents
Q: Is it safe to go to Buenos Aires?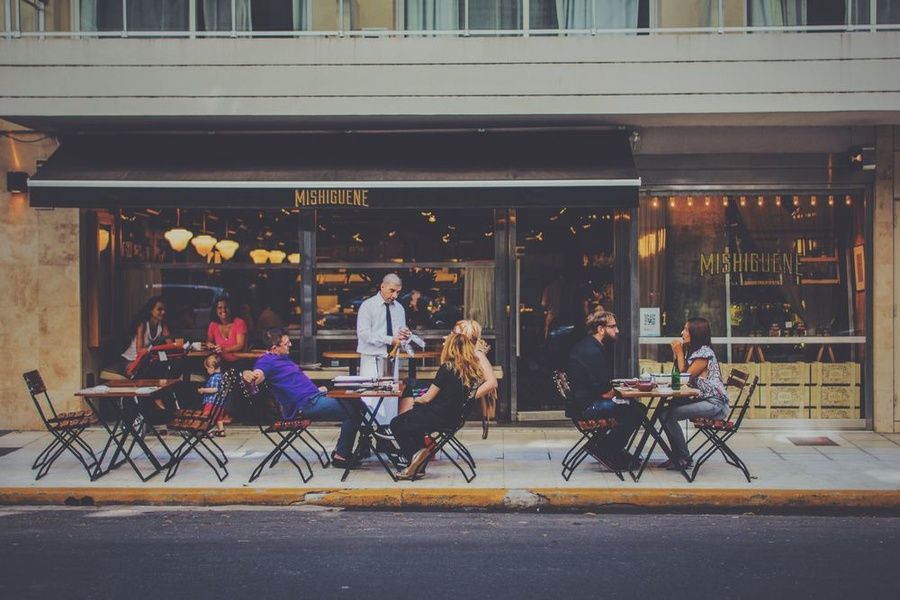 A: In the #beforetimes, Buenos Aires was absolutely a safe place to visit. Today, like most of the world, it is struggling with the coronavirus. The US State Department has given Argentina a Level 4 "Do Not Travel" Advisory. Foreigners are not allowed to visit Argentina at this time.
Read on to learn more about Buenos Aires FAQs—but keep in mind that most refer to pre-pandemic conditions.
Q: Do I need a visa to travel to Argentina?
A: Nope. As long as your passport is valid and has at least one blank page, you're free to stay in Argentina for up to 90 days without a visa.
Q: Is it safe to drink the tap water in Buenos Aires?
A: Water quality can vary from region to region in Argentina, but throughout most of Buenos Aires the tap water is treated and perfectly safe to drink. If you want to be sure, ask the staff at your hotel or guesthouse. In restaurants or street stalls, your safest bet is to ask for bottled. (In Spanish, bottled water = "agua embotellada".)
Q: Is Uber available in Buenos Aires?
A: There is Uber in Buenos Aires, but the company is currently at odds with local authorities—Buenos Aires police don't really want them there, so it's a little sketchy. Most drivers will want you to pay with cash and sit in the front seat so they don't get fined. For that reason, we don't think Uber is the best option.
But don't worry! There are other easy ways to navigate Buenos Aires. If you want to use a transportation app, check out Easy Taxi—it lets you hail a local taxi from your phone.
Q: Aside from taxis, what's the best way to get around?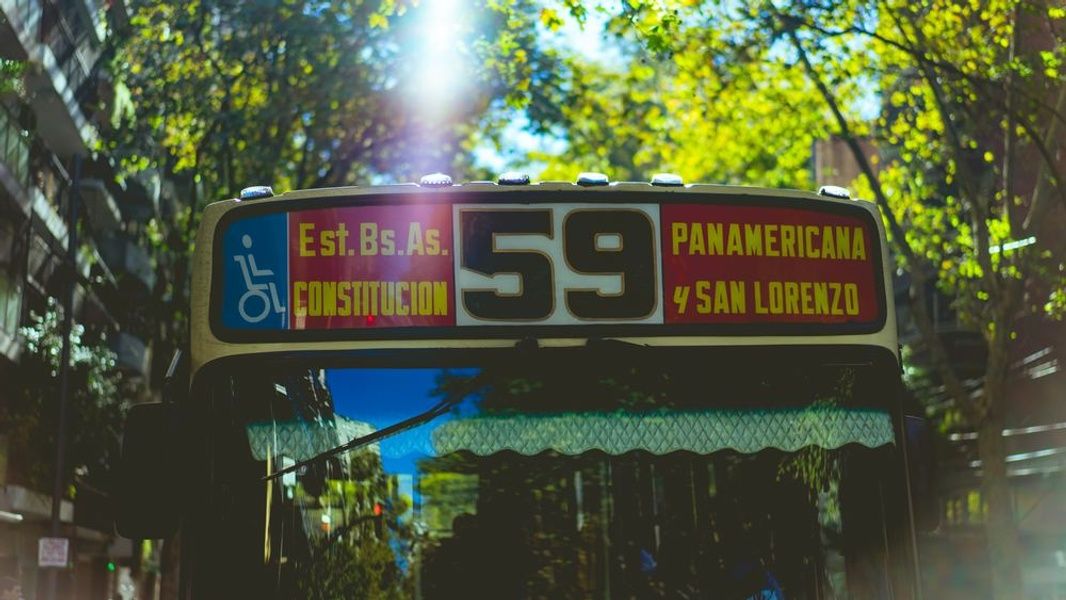 A: Buenos Aires has great public transportation. The quickest and easiest method is just to hop on the subte, Buenos Aires' well-connected subway system. It connects the whole city, with convenient stops and super easy to read maps. Buses are also a good option—fares start at around $0.25 and most lines run all night. Both the buses and subways are totally safe for travelers—just watch out for pickpockets and keep your bags and wallets secure, like you would in any crowded area.
On top of that, you can always hail a taxi in person or through Easy Taxi anywhere you go. Taxi scams are rare in Buenos Aires, but can happen. So, only get into a taxi with a working meter (ask your driver before you get in) to avoid getting ripped off.
Pro tip: Traffic in Buenos Aires can get pretty crazy, so we don't recommend renting a car for your stay. Ask your Argentinian local about the best public transportation options for your itinerary instead.
Q: Do I need to get any travel vaccines for Buenos Aires?
A: There are no required vaccines to get into Argentina, but there are a few travel vaccines recommended by the CDC. The most important for Buenos Aires are Hepatitis A and Typhoid. You can get both of these nasty bugs from contaminated food and water, and they'll really ruin your trip—so it's worth it to get the shots ahead of time.
Q: Do people speak English there, or should I brush up on my Spanish?
A: Buenos Aires is a popular travel destination, not to mention a diverse international city, so English is widely spoken in the city center. That said, you'll probably run into language barriers at some point, especially when hopping in a taxi or buying some delicious cheap eats. It's totally worthwhile to brush up on a few basic Spanish phrases before you go.
Pro tip: Plan your trip with a local for tips on important words to know—knowing a few key phrases might help you out of a tough spot when you're struggling with a language barrier! If you do run into any big issues, your trip planner is available 24/7 with phone support.
Q: How much should I tip in Buenos Aires?
A: That depends on the situation. If you're satisfied with your service at a restaurant, it's pretty standard to tip a server 10-15%. Taxi drivers don't expect a tip, but you can round up the bill to an even number for exceptional service. For a tour guide, tips are more of a nice gesture than a necessity—5-10% is fine.
Q: Is Buenos Aires expensive? How much should I budget per day?
A: Buenos Aires is one of the more expensive South American travel destinations, but it can totally be explored on a budget. Actually, with tourism on the rise, it's getting cheaper and cheaper to visit Argentina—so now's a great time to go! Plan on spending as little as $50 USD per day for a budget trip (hostels or low-budget hotels, cheaper meals, and public transportation) and as high as $200 per day for a more luxurious trip (nice hotels, fine dining, and taxis or hired drivers). Connect with an Argentinian local who can help you plan out the best itinerary, whatever your budget.
Q: What's the currency in Argentina?
A: Argentina uses the Argentine Peso—as of right now, one dollar is equal to about 56 pesos.
Q: What kind of outlets do they use in Buenos Aires? Do I need a converter?
A: Yes, you will need a power plug adapter and a voltage converter in Buenos Aires. Argentina uses 220V electricity (Americans use 120V) so plugging in your electronics without a converter can be damaging to them. The outlets in Argentina are Type C (rounded 2-prong) and Type I (flat 3-prong)—your plugs won't fit without an adapter.
You can grab an adapter and voltage converter in the airport on your way out, in any travel store, or just from Amazon.
Q: Are there any special dishes I should try there?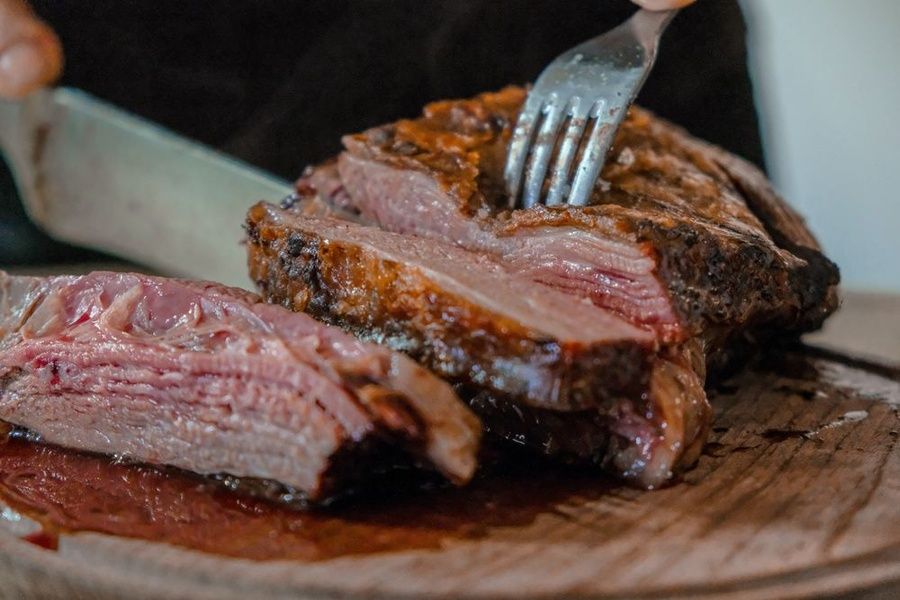 A: Oh, yeah. Buenos Aires is renowned for its delicious cuisine, from high-end restaurants to mouth-watering street food. Here are a few dishes you absolutely have to try while you're there:
Empanadas: These meat-stuffed pastries are an Argentinian specialty—cheap, available everywhere, and always delicious. '

Pizza: Believe it or not, Buenos Aires is a hot-spot for incredible Italian food.

Ask your local

about the best pizza joint in the city (they'll definitely have an opinion!)

Choripan: Fresh bread grilled with hot chorizo, enjoyed as an appetizer or straight from a street cart—you can't not love it!

Steak: Red meat is king in Argentina, and they sure know how to cook it. Buenos Aires is the best place in the world for a professionally prepared tenderloin.
Q: I want to see a little more of Argentina, are there any good day trips from Buenos Aires?
A: Absolutely! There are plenty of gorgeous stops under an hour from the center of Buenos Aires. A 50-minute train ride can take you to Tigre, a charming delta town with a dizzying outdoor market. Visit the picturesque Carlos Keen by highway (you can take a bus there) for a delicious dinner in a rural setting. You can even hop a ferry into Uruguay to see the historic Colonia Del Sacramento, a UNESCO World Heritage Site. Ask your local trip planner to add a few day trips to your itinerary—they'll have some stellar suggestions.
--
For answers to all your pressing Buenos Aires travel questions, connect with a local to plan your trip. They'll design an immersive itinerary that ensures you see a unique side of Buenos Aires—after all, no one knows the city like they do. It's like having a best friend in Argentina! Why travel any other way?