If you didn't already know, Colombia has quietly become South America's hipster capital. Check out all the awesomeness below to see why. Questions? Shoot us a message or start planning your own hipster- Colombian extravaganza.
Want to make the most out of your trip? Tap into our network of local travel planners—Heroes—who build unique, locally-curated trip plans, designed just for you. Get started.
Table of Contents
DAY 1: Inside Bogota
Fly into Bogota, Colombia's coolest city, to start your trip off right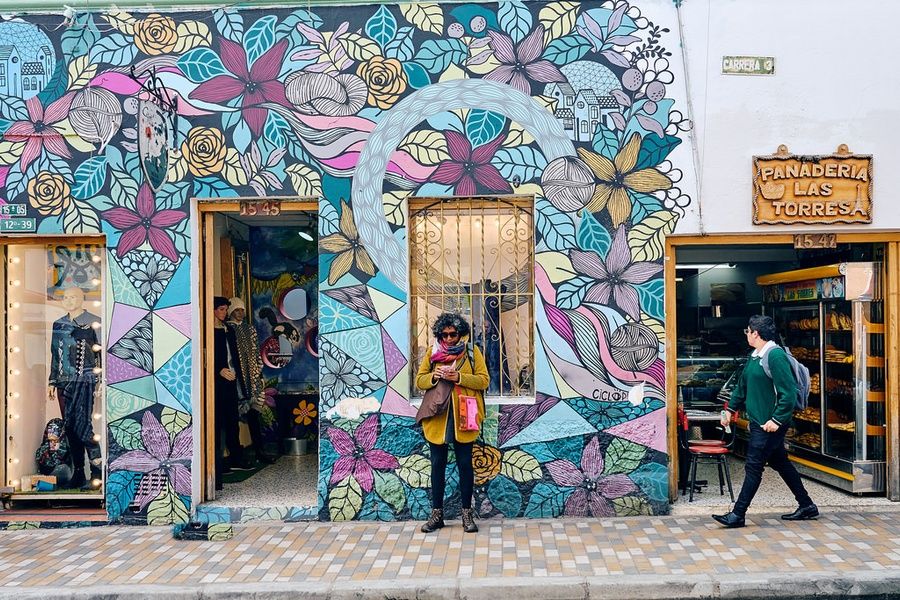 Bogota is home to some of the best art and nightlife Colombia has to offer, so start your Colombian adventure off in the capital. Besides, with an average temperature of just 58℉, Bogota is cool in more ways than one—so make sure to break out your skinny jeans and cardigan.
Head to Teusaquillo for some of Bogota's incredible street art
Wander the streets of the Teusaquillo neighborhood, one of Bogota's street art hotspots, to see Bogota's artists in action. The art might be gritty, but Teusaquillo—like Bogota on the whole—is quite safe for travelers, so wander at your leisure.
Check out Chapinero, Bogota's hipster mecca, for dinner and nightlife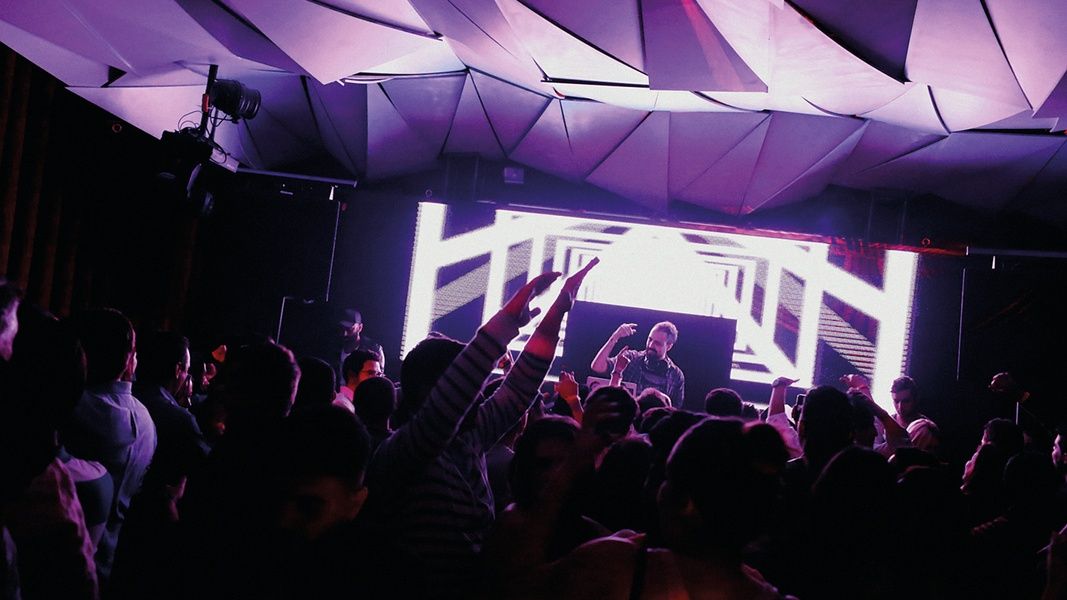 After seeing the art in Teusaquillo, head over to Chapinero for a bite to eat. Chapinero's pretty much the center of Bogota's hipster life. It has the trendiest restaurants and bars in the city, and it's home to the biggest LGBTQ+ club in South America. Ask your Hero to point you to their favorite Chapinero gems!
DAY 2: Inside Bogota
Check out Usaquen for the best brunch in Colombia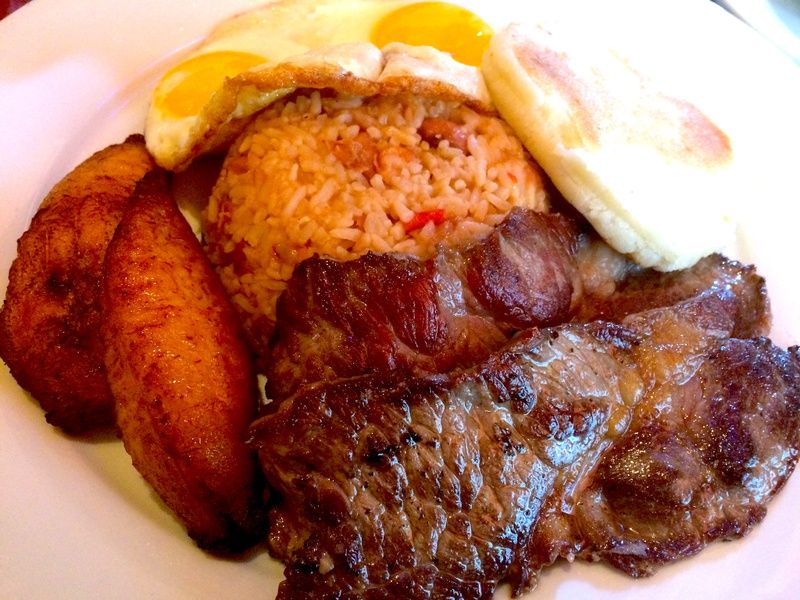 Usaquen is the most on-the-rise barrio in Bogota, packed with street markets, antique stores and cafes. Add Usaquen to your Bogota checklist and go to one of the barrio's award-winning restaurants for brunch, Colombia-style. Eat your heart out, Brooklyn.
Head to the Gold Museum for a dive into Colombian culture
Spend the afternoon learning (learning is cool now!) at one of Bogota's world-class museums. The Gold Museum is home to the largest collection of pre-Columbian gold artifacts in the world; if all that swag isn't your thing, though, you can always head to one of the city's art museums.
Head up Monserrate, Bogota's local mountain, for I-perfect views of the city


Climbing up Monserrate can be a hike, but you literally will never see anything like the view of Bogota from the top. Even with the physical exertion (we know some of you hipsters hate exercise), this is a Bogota highlight your Instagram will thank you for.
Bar hop in La Candelaria
Going bar hopping in La Candelaria is basically a necessity—the barrio is home to some of the Bogota's best nightlife. Its central location can make the neighborhood a bit touristy, so ask your Hero to point you towards the most authentic bars and clubs for a night you'll never forget (or remember—either way, we don't judge).
DAY 3: Around Bogota
Wake up and grab a cup of tinto
To make the most of your third day in Colombia, wake up early and grab a cup of tinto, the most authentic preparation of Colombian coffee. There's nothing more legit than street food… except for street coffee.
Make your Instagram followers jealous with a day trip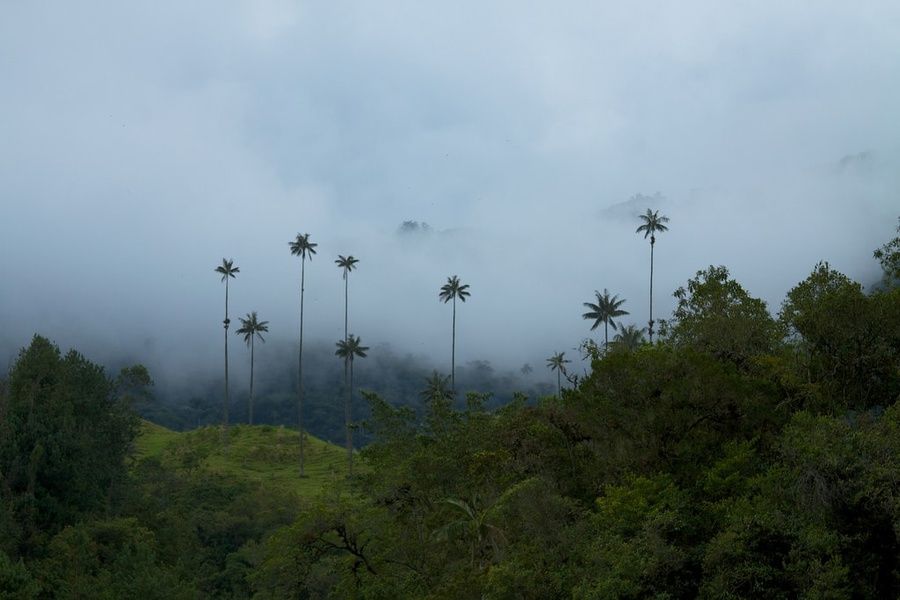 There are so many places

within a day's journey of Bogota

that you would be disappointed if you didn't see as many as possible. Here are some of the highlights, but talk to your

Hero

about which will be the most enjoyable for you

The Salt Cathedral—Built 500 feet below ground in an active salt mine, this church was originally carved out of stone by the workers of the Zipaquira mines. It's beautiful and unique, and you absolutely can't miss it.

Chicaque Natural Park

—Colombian cloud forests are incredibly unique occurrences, as the clouds are so low and elevation so high that you literally get to walk inside of clouds. A short

Uber

ride from the city, Chicaque is one of the best places you can see this phenomenon.

Tatacoa Desert—With winding valleys, beautiful colors and more, the Tatacoa Desert is an

under-the-radar Colombian highlight

.
Head to a craft brewery to drink with the locals
Once you're back in the city, find your way to one of Bogota's adored craft beer breweries. Drink with the locals for a real (and delicious) taste of Bogota
DAY 4: Bogota to Cali
Detour to Cali, the most underrated city in Colombia
Before going on to the next big city, spend a day and night in Cali. The city's reputation isn't the best, but Cali is safe if you know where to go—and perfect for dancing! Just know how to be smart when traveling and talk to a local trip planner before you go.
Absorb authentic Colombian daily life
Cali gives you the chance to absorb the everyday feel of Colombian since it's less crowded than the country's other cities. And be sure to enjoy the great culture and art that the city provides. Considering people don't know just how cool Cali is, you're going to be one of the first to really see Cali before it becomes one of THE places to go.
At night, experience the greatest salsa dancing in the world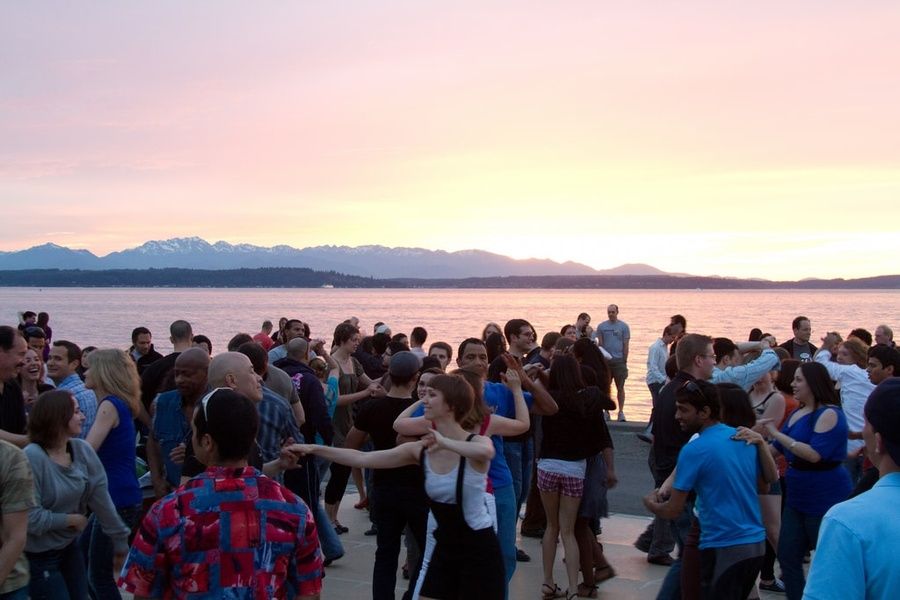 While there are great things to do in Cali during the day, it's after dark that the city comes to life and earns its title of "salsa capital of the world". Classes, performances, and even casual clubs have let this amazing dance turn Cali into a city on the rise.
DAY 5: Cali to Medellin
Travel to Medellin, Colombia's most youthful city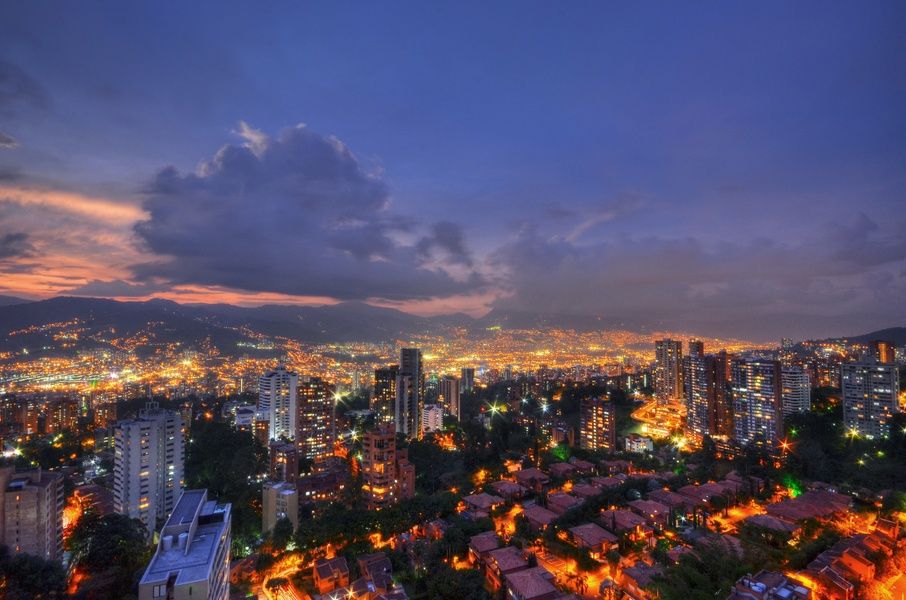 Whether you take the one-hour flight or eight-hour scenic car ride to Medellin, prepare to find yourself in another great city to add to your itinerary. Things are gonna get crazy.
The thing you need to do: Metrocable across the city to see it all
Medellin has so many hip locations and cool things to do, and it's becoming one of the safest cities in South America to boot. But the first thing you need to do there? Use the Metrocable to get a view of the city from above. And don't worry about the weather; Medellin didn't earn the nickname "The City of Eternal Spring" for nothing.
Forget New York—Medellin has the best restaurants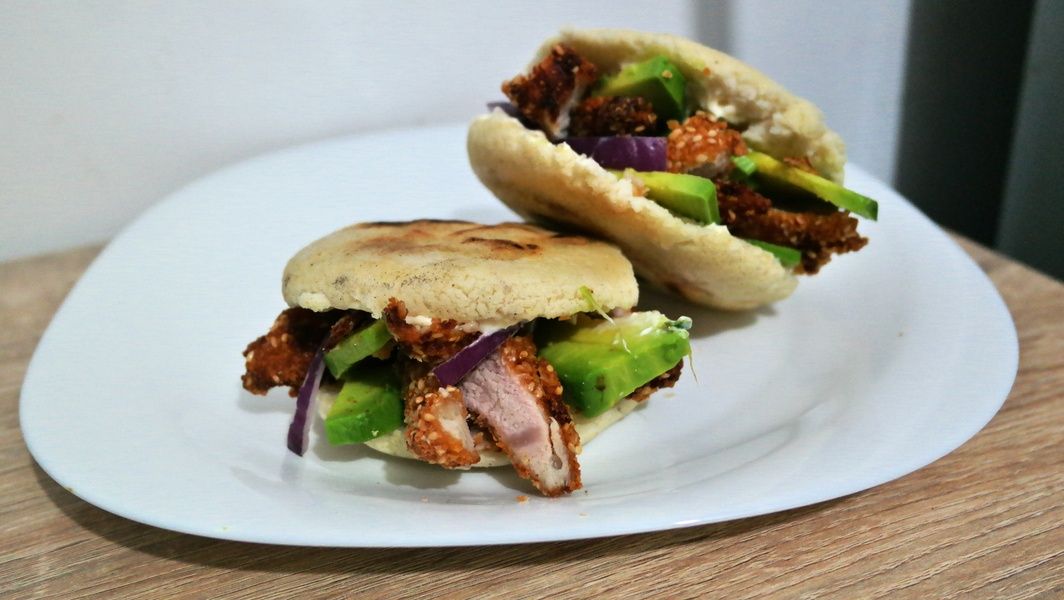 You can't go wrong with the nightlife of any of Colombia's cities, but Medellin might have the best restaurants in the entire country. One of our Heroes can find the place best for you because there are countless options that you're going to obsess over soon enough.
DAY 6: Inside Medellin
Spend the morning in Comuna 13, a neighborhood straight outta Narcos (literally)

Comuna 13 is easily the unique and interesting neighborhood in Medellin. The town is home to the former hideouts of Pablo Escobar and other members of Colombia's drug-fueled past, but today is home to some of the best street art and street culture in the country.
Check out Medellin's legendary hiking trails
Some of the best hiking spots in Colombia are in and around the city of Medellin, including a trail that winds around the Arenales Waterfall, plus one that goes up to the city of Guatape. The natural world of Colombia is above and beyond, and with such great trails in the there is no reason not to see what the country can provide.
Embrace the nightlife of El Poblado, Medellin's most baller barrio
The nightlife in Medellin is superb, and you can find great drinking and dancing in nearly every neighborhood. If you're looking for a fantastic night out on the town, though, you can't go to El Poblado. It's got the coolest bars and clubs in Medellin.
DAY 7: In and around Medellin
Explore the "Coffee Triangle"
You could spend a full week in the Coffee Triangle, the center of Colombia's biggest industry. Just outside of the city, check out some of Colombia's coffee equivalent of vineyards, or just enjoy the seclusion from the city and enjoy the food and drink. Needless to say, the coffee farms are any former barista's wildest fantasy ( cough).
DAY 8: Medellin to Cartagena
Head to Cartagena to snap some Caribbean life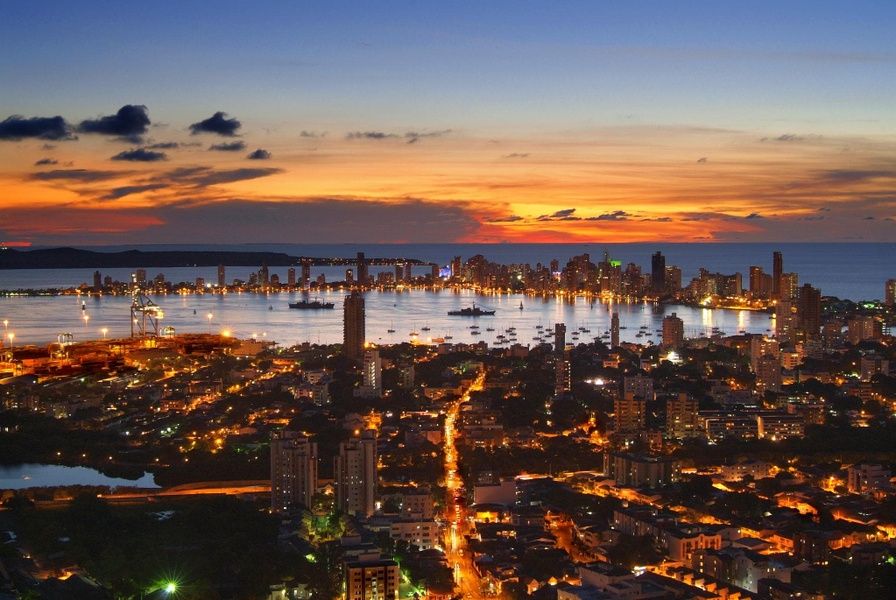 Getting to Cartagena is a must for any Colombia itinerary. It's one of the hottest cities in South America—and we're just not talking temperature. Cartagena is hip and entertaining, from its beautiful beaches to colonial architecture straight out of Pirates of the Caribbean.
First things first: check out the Walled City for some quality cafe time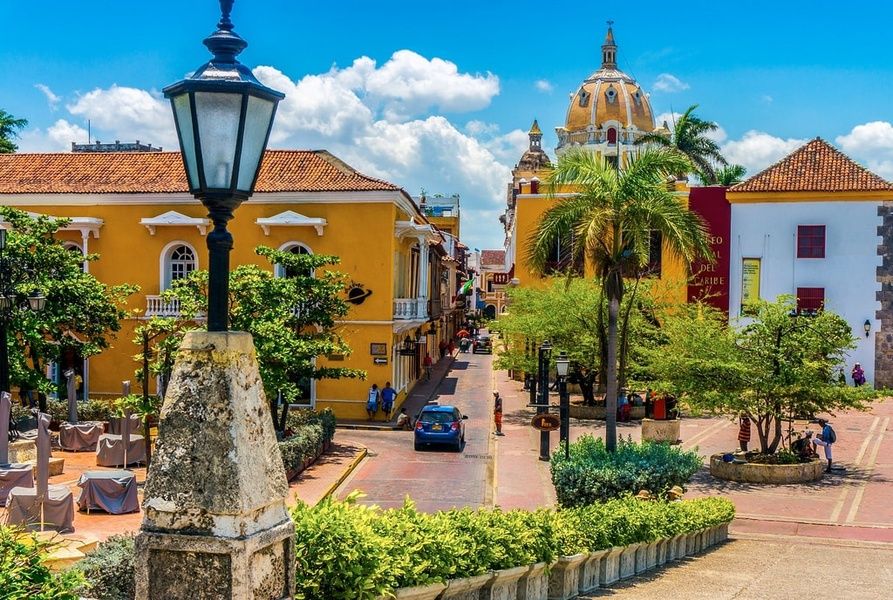 Why wouldn't you want to go to the Walled City of Cartagena? It's the oldest neighborhood in the city and packed with everything that makes Colombia cool—from unreal great food and drinks to picture-perfect sights and electrifying street life.
Get off the beaten path—or more accurately, under it
If you thought the walled city was amazing, wait until you go beneath it. Also known as Las Bovedas, the dungeons below the streets of Cartagena are a little-known landmark that you can't miss.
DAY 9: In and around Cartagena
Treat yo' self in the Rosario Islands
Just off you can boat to the unreal Rosario Islands. The beach and nature are unparalleled, and even the most indoorsy people will enjoy the Cartagena islands. The views are unbelievable (and perfect for Instagram) and the hiking, swimming and sunbathing are the best in the country. Relax
Hit the bars and clubs in El Centro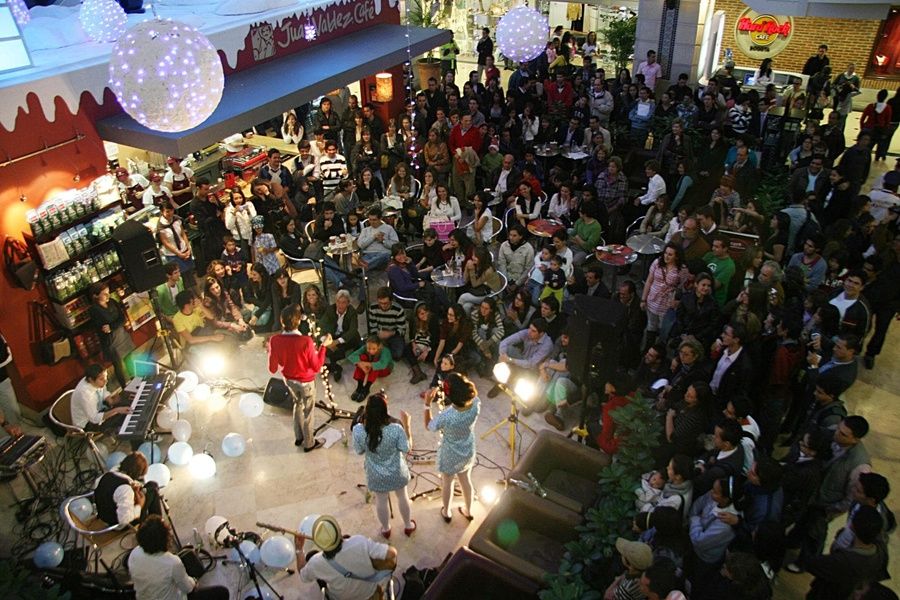 Cartagena comes to life at night, and some of the best clubs and bars await your return from the beach. Head back over towards El Centro, which is probably the hippest neighborhood in Cartagena. The clubs are some of the most notorious and beloved in Colombia, the streets are filled with musicians and food, and the locals hit the streets to party once the sun goes down. Don't miss it.
DAY 10: In and around Cartagena
Take a spa day—in a real volcano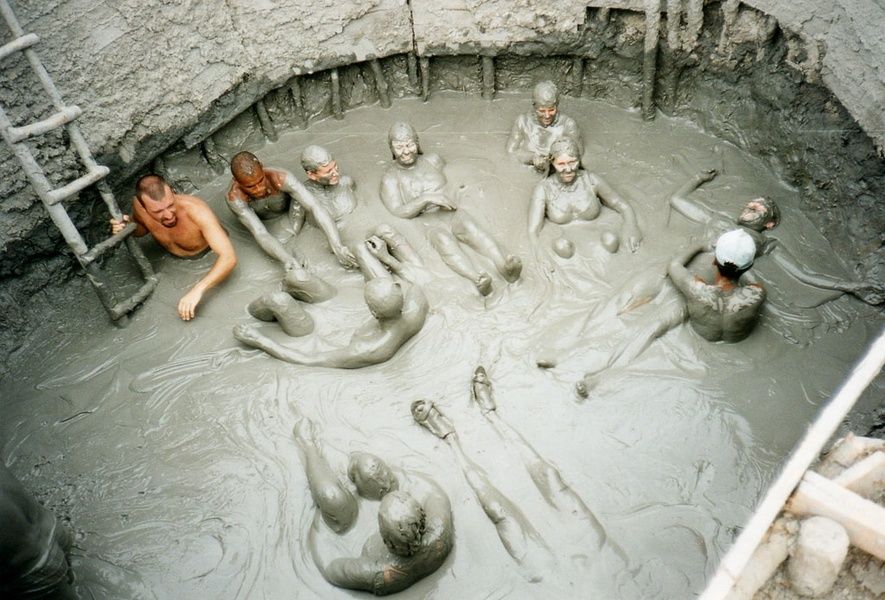 Today, you'll step into a volcano and you will LOVE IT. The mud volcano of El Totumo is just a quick trip from Cartagena, and is maybe the most relaxing spa treatment nature can provide. And… it just so happens to be inside of a dormant volcano. Want to start your career as a "travel influencer"? Here's how.
Go to Getsemani for a night on the town that's chill AF
If you are looking for something a bit more down-to-earth, the clubs in Getsemani are classier and perfect for a night out without drama. The neighborhood has some great bars and clubs, but it is also perfect for a night to enjoy the city at its best. Plus, Cartagena is becoming one of the safest cities in Colombia, so feel free to wander the neighborhood and take in the revelry/
DAYS 11 and 12: Tayrona
Experience Tayrona—the most beautiful place in… maybe the world?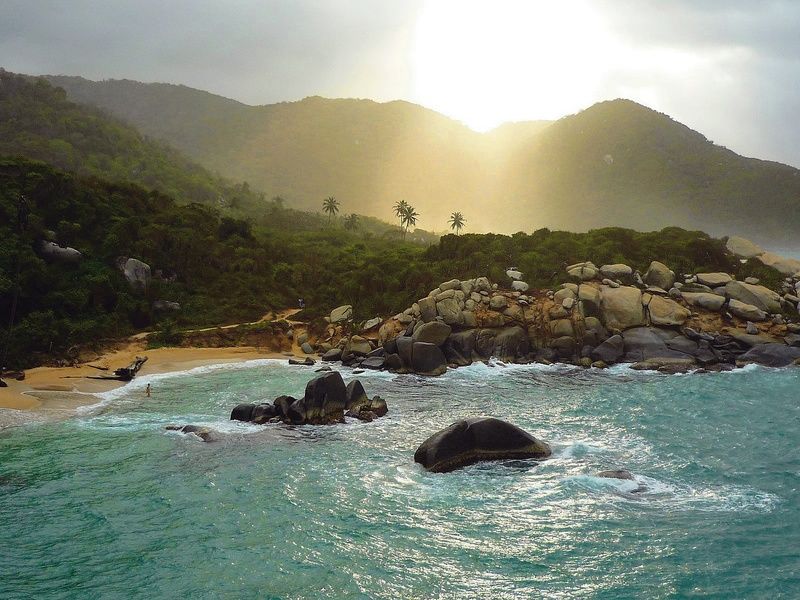 Located a solid drive away from Cartagena, you will need at least two days to really understand what makes Tayrona one of the absolute best places in the country (and the world). A natural wonderland, Tayrona offers hiking through the jungle, sunbathing on the beach, exploring ancient ruins and so much more.
Seriously, Tayrona is so incredibly photogenic that you won't believe what you're seeing. Rainforest, waterfalls and more all combine to make Tayrona a uniquely beautiful destination. Want even more FOMO fuel? You can rent a hammock and spend the night in the park. Seriously.
Return to Cartagena, and collapse after your trip in the wilderness… or go bar hopping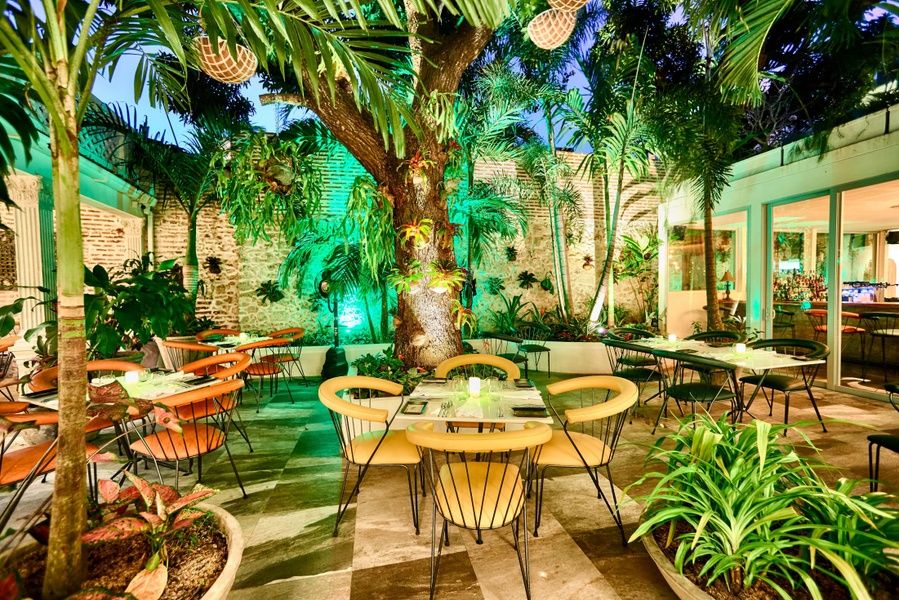 Get back to the city and relax for the evening; you've earned it after days of hiking and adventure. But if you're a true go-all-night hipster, you've also earned a night of bar hopping at some of the breweries in El Centro or Getsemani, both of which are full of street musicians, outdoor parties, cafes, and fun.
DAY 13: In Cartagena
Brunch like a true Colombian hipster
If you haven't taken the time to eat at one of Cartagena's restaurants, you're missing out. Considered by some to be the dining capital of Colombia, the food is incredible across the city. If you want a Colombian brunch spot, get a recommendation from your Hero for the best place for you.
Spend an afternoon in Getsemani for art, markets, shopping, and food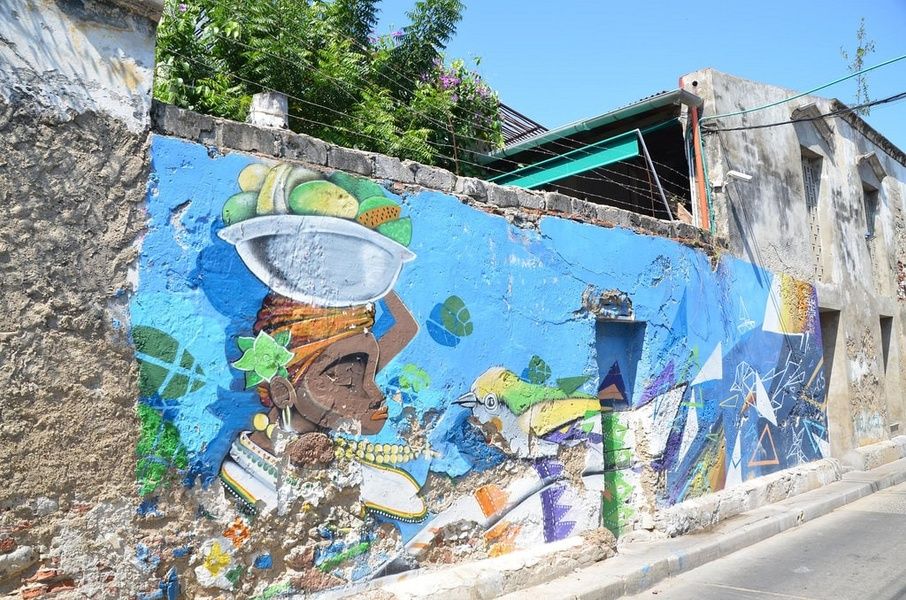 Getsemani isn't just home to some of the best nightlife establishments in Colombia, it also is one of the nicest neighborhoods in Cartagena. It has some of that city's best street art and outdoor arts and crafts outdoor marketplace. Getsemani has so much to do that you'll have no trouble finding something awesome to do any time of the year.
Dance yourself to death—it's your last night in Colombia
It's your last night in Colombia. Dance it out! Cartagena has one of the best music scenes in Colombia, so catch a festival or just an impromptu street show. No matter what, you're going to go hard.
DAY 14: Cartagena to The States
Head to a street market for the freshest food you can find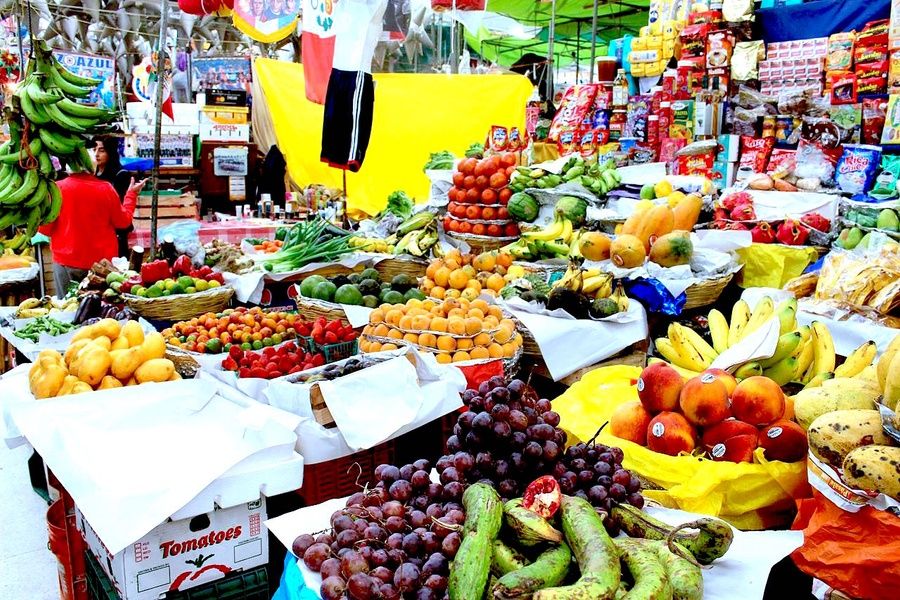 The street markets of Cartagena are a perfect place to get one last taste of authentic Colombian food, an open-air experience that shows you how the Colombian people really eat. Your mouth will be watering, needless to say, as you head off to the airport.
Head back home and promise to be back soon!!
Find your way to Cartagena's airports and return home. Paradise will be here when you get back.
Any more questions? Talk to one of our Colombian travel experts about how we can help make your trip perfect, and message us with any questions you may have. Plus, check out: