For travelers that prefer authentic cultural experiences in off-the-beaten-path locations, Barranquilla is a city that can't be missed. Compared to some of the more well-known Colombian cities, Barranquilla is thought to be a bit grittier, but more than makes up for it with warm locals and a non-touristy vibe. Keep reading to discover some of the best activities that Barranquilla has to offer. Once you do, feel free to message us with any questions you may have about traveling to Barranquilla!
Want to make the most out of your trip? Tap into our network of local travel planners—Heroes—who build unique, locally-curated trip plans, designed just for you. Get started.
Barranquilla is unique amongst Colombian cities
Formally established in 1813, the city of Barranquilla is actually older than most people know—in fact, references to Barranquilla date all the way back to 1533! And unlike any other major city in Colombia, Barranquilla was neither founded deliberately by the Spanish nor built on the site of a pre-Columbian settlement. Instead, the city arose organically as a trading port on Colombia's northern coast. Today, Barranquilla is the largest city and port on the north Caribbean coast, and the fourth largest city in the entire country. Industry and education thrive throughout the city, and its humble and organic roots shine through in the warm, welcoming culture, incredible cuisine, and hallowed traditions that make Barranquilla one of Colombia's most incredible hidden gems.
Barranquilla's Carnival celebration is practically unrivaled
Barranquilla's Carnival celebration is undoubtedly the city's crowning glory. The second-largest Carnival celebration in the entire world behind Rio de Janeiro's, Carnival in Barranquilla is a once-in-a-lifetime experience that boasts explosions of color, energetic parades, displays of traditional Colombian music and dance, and costumes that almost defy belief. For four days and nights, the city is transformed into one giant party—streets are packed with revelers, drinks flow freely, music pumps, dancing abounds. Carnival is an experience that can't be missed. The festival dates all the way back to the 19th century and continues to get bigger and better every year. Get ready for the time of your life because this festival is one of the best experiences Colombia has to offer.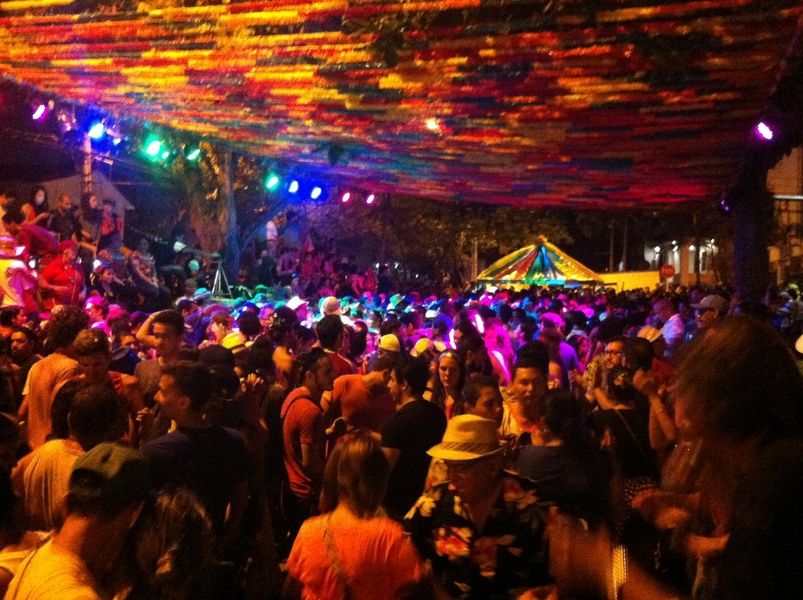 The nightlife scene is booming!
Barranquilla is full of awesome clubs and bars all over the city. The two areas that have the largest nightlife scenes are Alta del Prado and El Centro, which are home to some local favorites like Frogg Club.
The beaches are massively underrated
Barranquilla itself is an industrialized and modern city; however, because it borders the Caribbean shore, beaches surround the entire metropolis. One favorite spot for many locals is Prado Mar, which is just a quick Uber ride down the road. For only $3 you get all day access to the private beach where you can relax the day away worry-free. To make sure that you're in the know on all of the best beaches in the Barranquilla area, chat with one of our custom trip planners!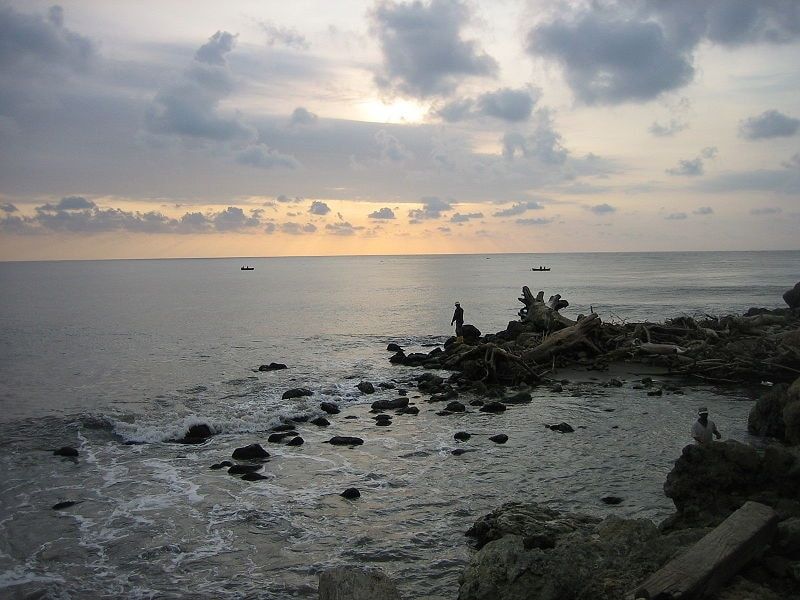 Barranquilla is full of awesome museums
The city of Barranquilla is rich in history and culture, and its wide variety of museums reflects that. If you miss out on the chance to go to Barranquilla during Carnival, don't worry because the Museo del Carnaval is full of costumes, decorations, and banners directly from the festival. A few other museums in Barranquilla that offer unique Colombian experiences are the Carribean museum, the museum of modern (MAMBA), and the Museum of Romance.
The food will make your mouth water
Barranquilla's cuisine puts a delicious Caribbean twist on classic Colombian food. A signature Barranquilla dish is fried catfish which is extremely fresh and flavorful. You also can't go to Barranquilla without indulging in some of Colombia's best dishes like fried egg arepa and delectable pastries like pandebono. Be sure to chat with a Hero for personal restaurant recommendations!
Sure it's a bit gritty, but Barranquilla is safe on the whole
Although safety in Barranquilla is a bit more of an issue than safety in Cartagena or safety in Bogota, as long as you keep a good awareness of your surroundings and follow a few simple tips, you're sure to have a great night out on the town. And is the case with safety in Colombia in general, nearly all crimes involving travelers in Barranquilla boil down to nothing more than petty theft.
Still hungry for more Barranquilla details? Message us or reach out to one of our local travel experts for help! And before your trip, make sure to check out: