Word's getting out: Colombia is a traveler's paradise—and these are the places you absolutely have to see when you visit. Check out the best of what Colombia has to offer; once you do, feel free to drop us a line with any questions whatsoever.
Want to make the most out of your trip? Tap into our network of local travel planners—Heroes—who build unique, locally-curated trip plans, designed just for you. Get started.
Table of Contents
The Cities
Bogota: where history meets hipster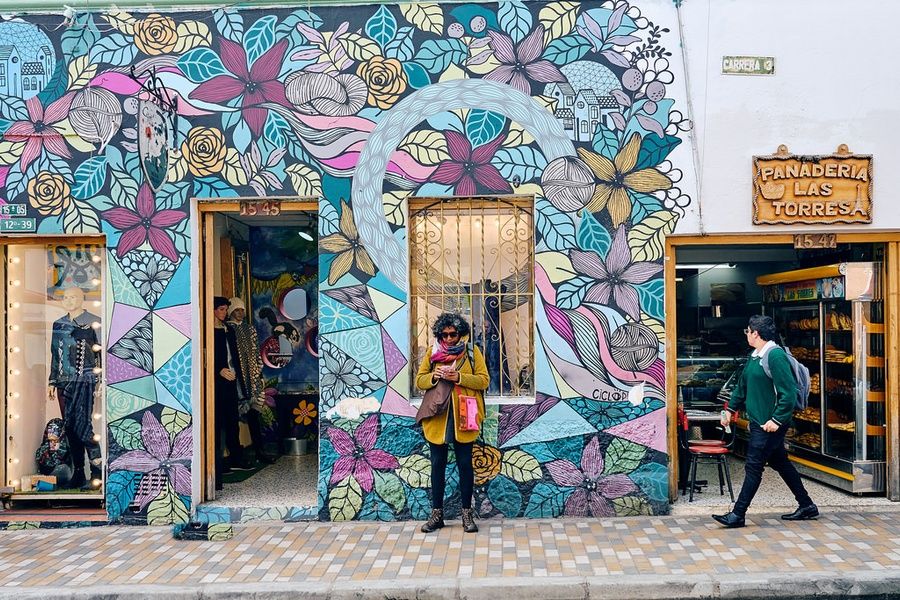 Colombia's capital and largest metropolis, Bogota is the country's beating heart. With its awesome climate (58° on average!), delicious food, internationally-acclaimed graffiti, and colonial architecture, the city has also become Colombia's hipster capital—and for good reason. The La Candelaria, Chapinero Alto, and Zona T neighborhoods are bursting with hipster-approved restaurants, trendy bars, and thrilling nightclubs. Safe and hip, Bogota simply can't be missed.
Medellin: a passionate hub of art and innovation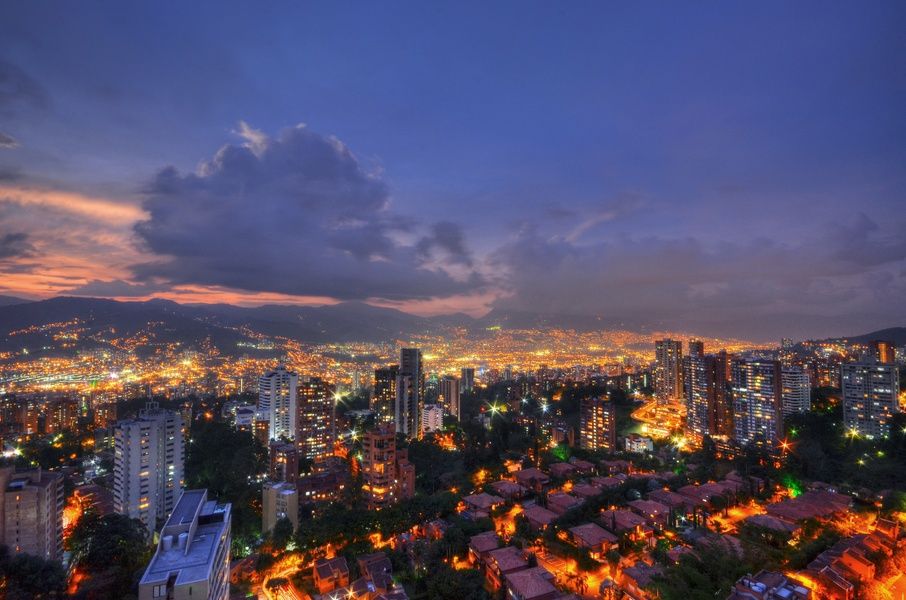 Forget what you've seen on because Medellin is so much more than "Narcos". Since the perilous days of the 1980s, Medellin has turned itself around in sensational style. Today, its renewed infrastructure is winning international praise—including the 2016 Lee Kuan Yew World City Prize for urban development—and has made the city safer than ever. Don't miss out on riding the famed metrocable (part of Medellin's award-winning public transportation system) over the city for a thoroughly stunning view. Oh, and Medellin's nickname, "The City of Eternal Spring" isn't just an empty boast—this mountain metropolis enjoys a perfect average temperature of 72°F!
Cartagena: the quintessential Caribbean paradise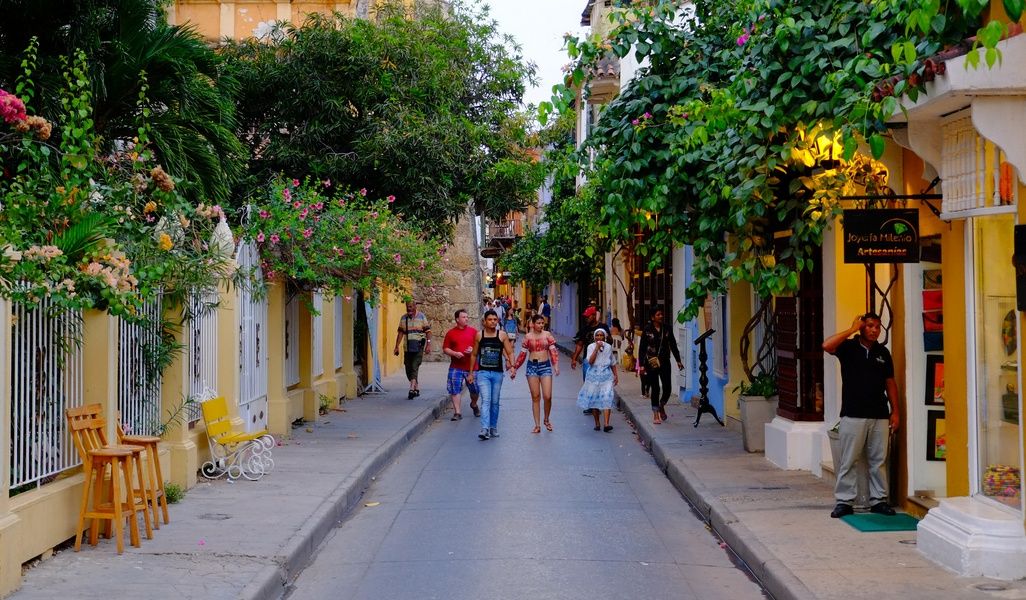 Equal parts idyllic and relaxing, Cartagena is a beachfront paradise that you have to see to believe. Nestled on Colombia's Caribbean shore, Cartagena's city walls (originally built to keep out pirates!) enclose the pristine 17th- and 18th-century Spanish architecture of its fabled Old Town. Beautiful and fun, Cartagena boasts a ton of activities; beachfront clubbing, walks through the cobblestone alleys of the Walled City, boat trips to the Rosario Islands, and delicious seafood dinners are just a few of its highlights.
Cali: the gritty, sexy center of salsa dancing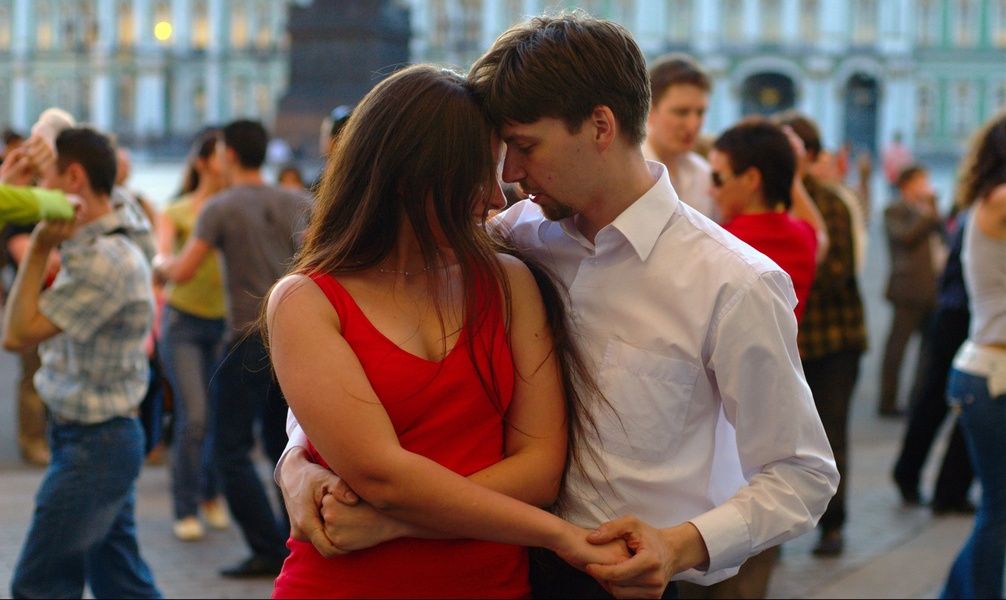 Undeniably grittier than its sister cities, Cali is nonetheless a capital city—of salsa dancing, that is! Known as the salsa capital of the world, Cali's improving safety, up-and-coming neighborhoods, thrilling nightlife, and surplus of sports teams make the city a must-see destination for those who like to live on the wild side.
The Coffee Triangle and Salento: delicious beans and incredible views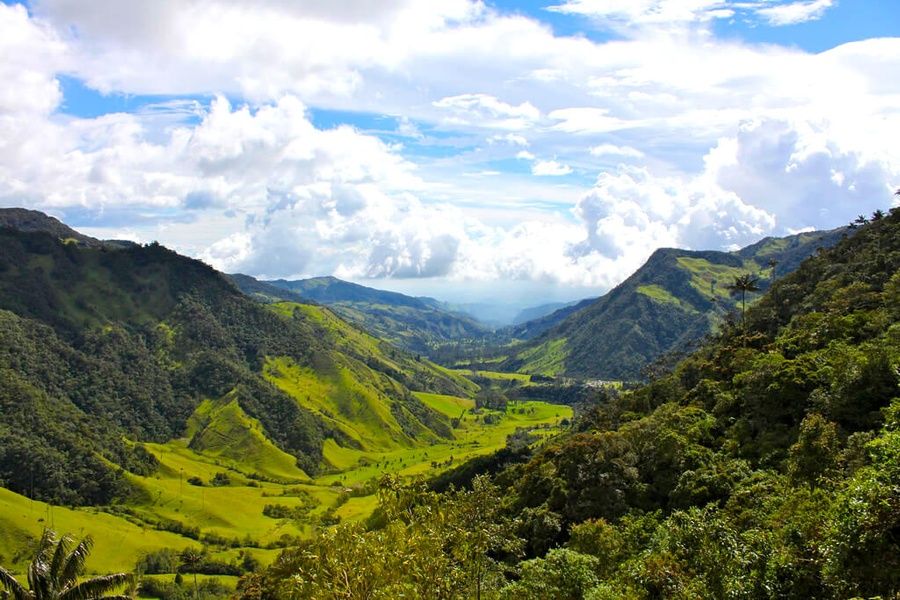 High in the Andes, amidst the cool, green mountain rainforest, lies Colombia's most delicious region—the Coffee Triangle. Also known as "Zona ", the coffee triangle is home to thousands of coffee plantations both large and small—where some of the world's best beans are grown, harvested, and processed on-site. Check out a few of these incredible farms, many of which offer on-site accommodations (bed and breakfast being the most popular style). The town of Salento, located in the heart of the Coffee Triangle, is particularly beloved by travelers.
The Cloud Forest: unlike anything you've ever seen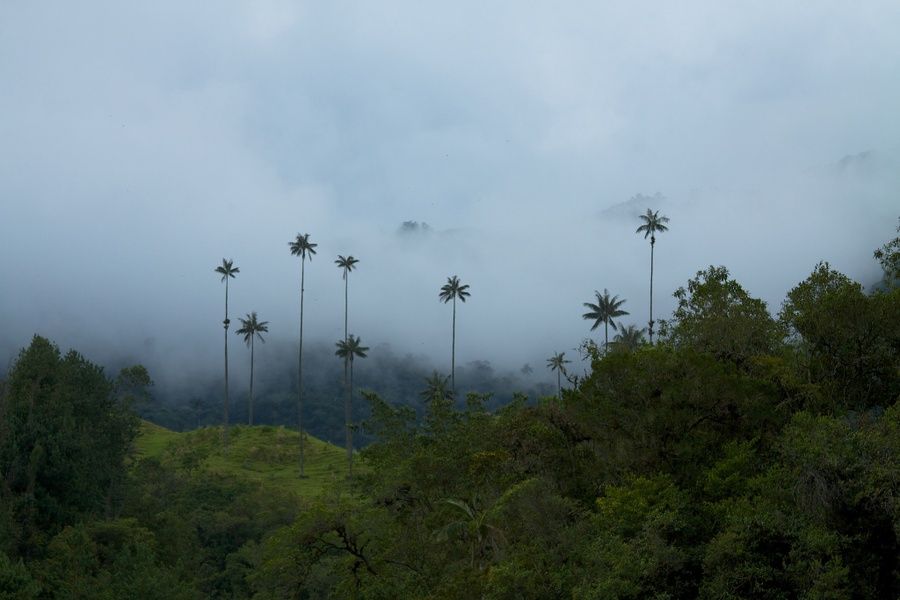 Blanketed in a fog so dense you could almost cut it with a knife, the Colombian cloud forest is an experience unlike anything else. Wet, wild, and oddly primordial, these forests are alive with the sounds of birds, animals, and insects found nowhere else in the world. But while most jungles are oppressively hot, the high elevation of cloud forest keeps it cool all year long! Head to Chicaque Natural Park, just 30 minutes outside of Bogota, to hike, horseback ride, or through the Colombian cloud forest for yourself. If you're lucky, you may just spot an adorable two-toed sloth—or even an endangered spectacled bear!
The Amazon Jungle: brimming with wildlife

So lush it almost defies belief, the Amazon jungle accounts for much of Colombia's incredible biodiversity (the second-highest level of biodiversity on the planet)! From Leticia, Colombia's southernmost city, travelers can venture into this Jungle Book- wonderland of lush rainforest, gorgeous wildlife, and one-of-a-kind adventure. Don't be nervous—your Hero will plan your Amazon excursion from start to finish. Try and spot some Pink Amazon River Dolphins, or even a toucan or two!
The Pacific Coast: rugged and beautiful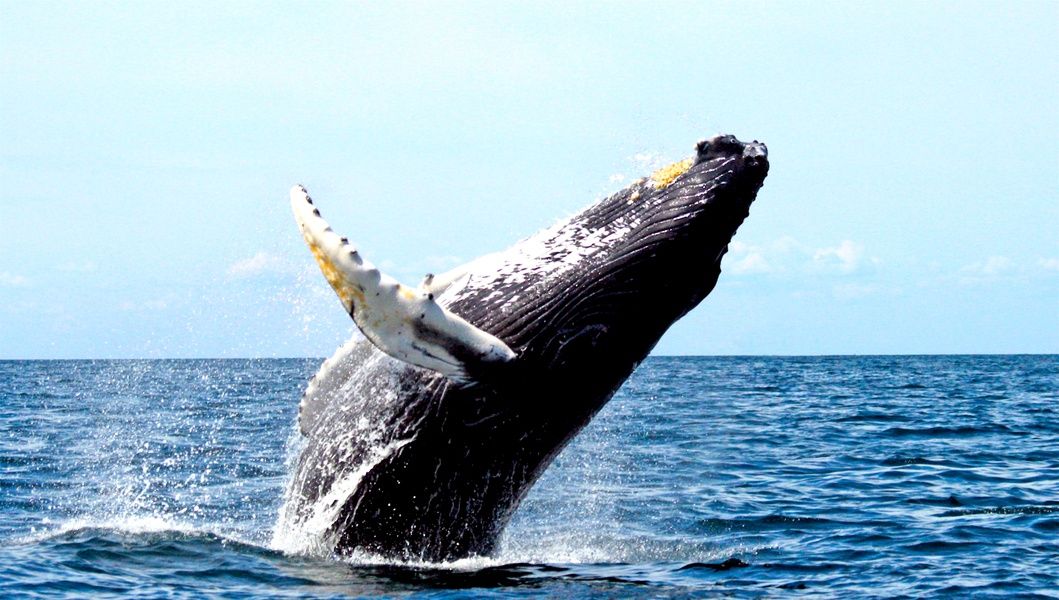 One of the least-visited areas of Colombia, the Pacific coast is as beautiful as it is remote. Here, thick, untamed jungle stretches all the way to the beach—so transportation to and from the region is minimal, and mostly by boat. Despite the Pacific coast's remoteness (or perhaps because of it), there's no better place to experience the raw beauty of Colombia's nature. Surfing, trekking, and birdwatching are popular pastimes here. And since Humpback whales are known to give birth and raise their young just offshore ever year between midsummer and early autumn, the region's whale watching is absolutely unparalleled.
The Pacific Mangrove Swamps: mysterious and surprisingly cultural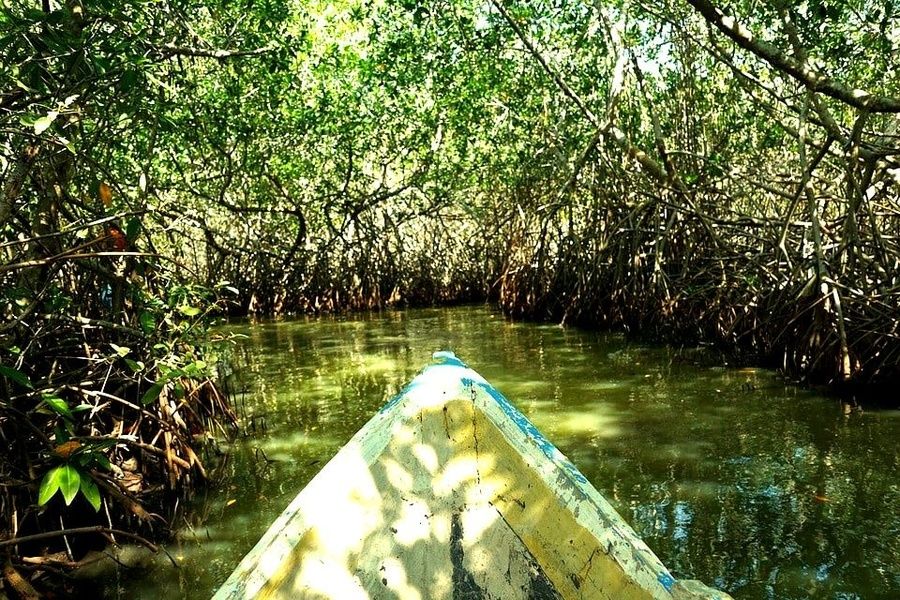 While villages along the Pacific coast are few and far between, those that do exist are largely populated by indigenous Colombians and the descendants of freed slaves. For that reason, the area is a one-of-a-kind melting pot of language, food, music, and culture. Not just a fantastic cultural adventure, you can actually canoe through the lush mangrove swamps that dot the coastline!
Tayrona: idyllic beaches and one-of-a-kind views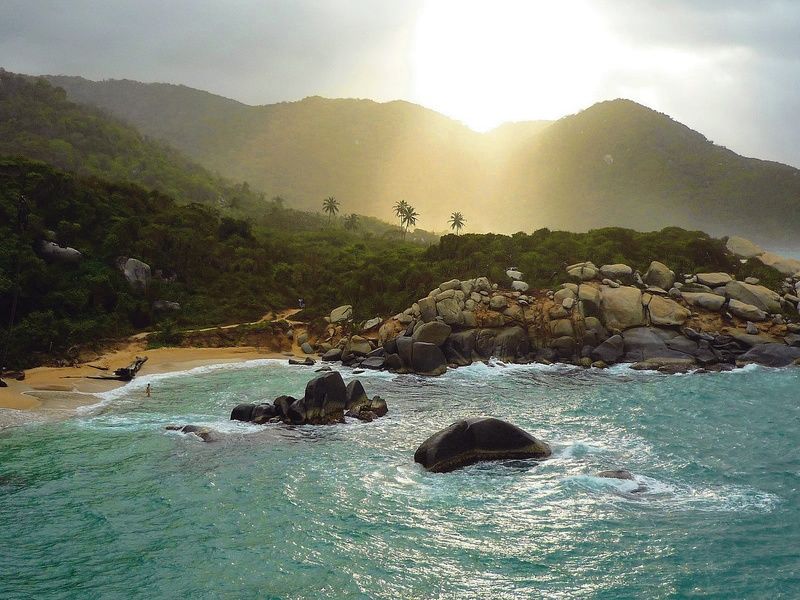 Often described as one of the most beautiful places on Earth, Tayrona National Park is where the Santa Marta mountains—the tallest coastal mountains in the world—plunge dramatically into the Caribbean Sea. Forming a natural system of bays and coves, these mountains serve as a dramatic backdrop to the white sand beaches, thick jungle, and mangrove forests that line the coast. Relax under a palm tree and take in the splendor, or go for a dip in the crystal-clear Caribbean!
The Tatacoa Desert: beautiful and bizarre

Six hours southwest of Bogota, the Tatacoa Desert looks like it belongs on another planet entirely. Its landscape of bizarre rock formations, reddish-brown dirt, and deep, swirling canyons are more than striking—they're absolutely extraordinary! A trip to this geological wonder is well worth it, especially if you plan to camp under the stars, stop by the famed Tatacoa Observatory, or take a dip in the infamous Tatacoa Desert Oasis. Bizarre as it sounds, Tatacoa is an incredible and unique experience.
The Sights
The Salt Cathedral of Zipaquira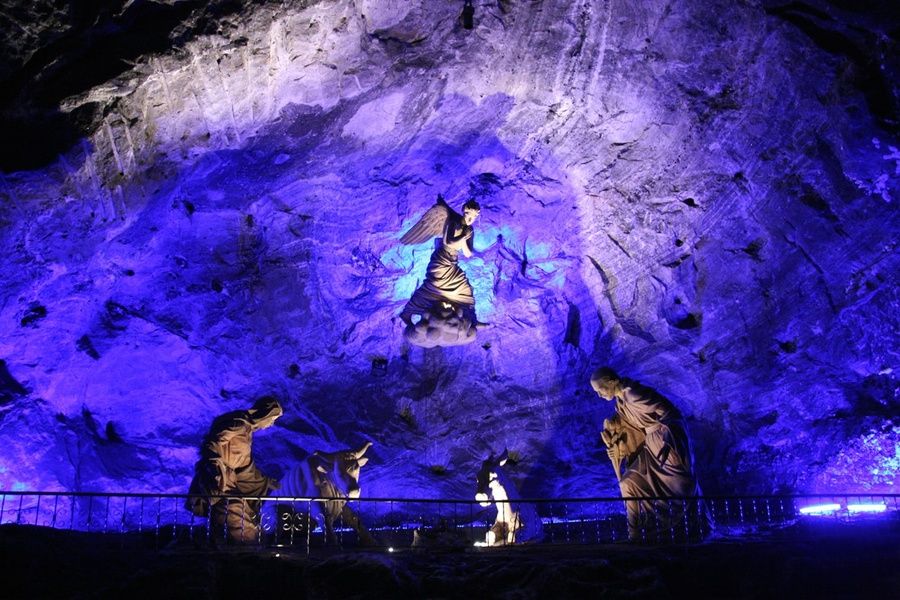 No journey to Bogota is complete without a quick day trip out to the Salt Cathedral of Zipaquira. Buried five hundred feet below ground in an ancient (though still in-use) salt mine, this functioning cathedral is entirely carved from the walls, ceiling, and floor of the mine itself!
Caño Cristales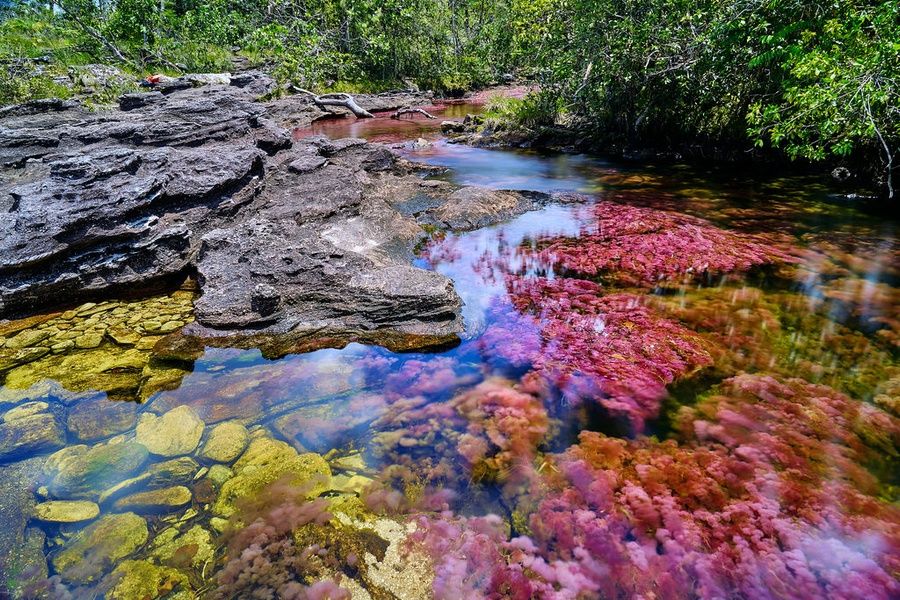 Commonly known as "The Liquid Rainbow" or "The River of Five Colors", the Caño Cristales is like nothing else in the world. Shimmering with a jaw-dropping rainbow of color courtesy of its vibrant aquatic vegetation, this river is a true marvel of nature. For the bathing experience of a lifetime, have one of our custom trip planners book you an excursion out to Serrania de la Macarena National Park to take a dip!
San Agustin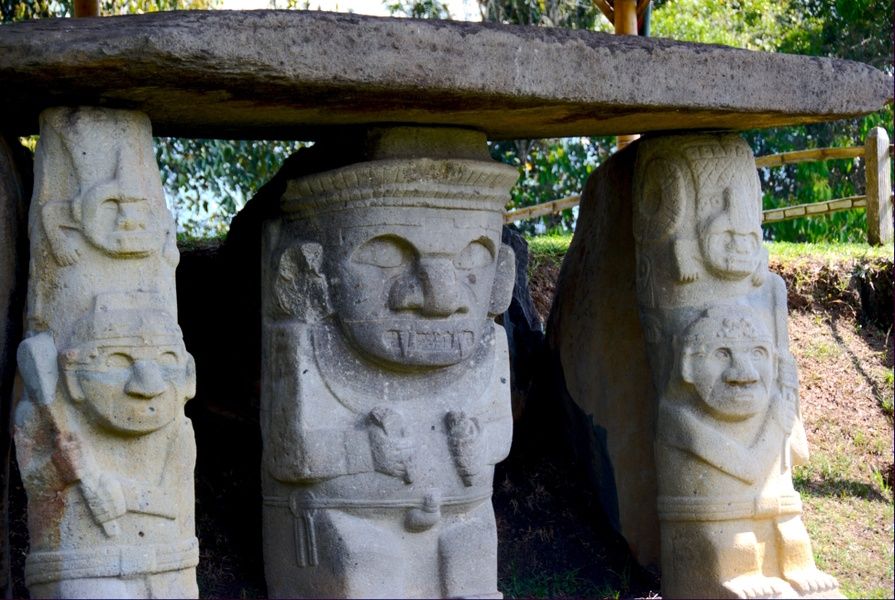 High in the Andean foothills, the San Agustin Archaeological Site is home to the largest necropolis (ancient burial site) located anywhere in the world. Even more impressively, the site boasts over 500 massive, intricately-carved stone statues that range between 1600-2000 years old! While the site is somewhat isolated, traveling within Colombia has never been safer or easier, so don't hesitate to check out this one-of-a-kind wonder!
El Totumo Mud Volcano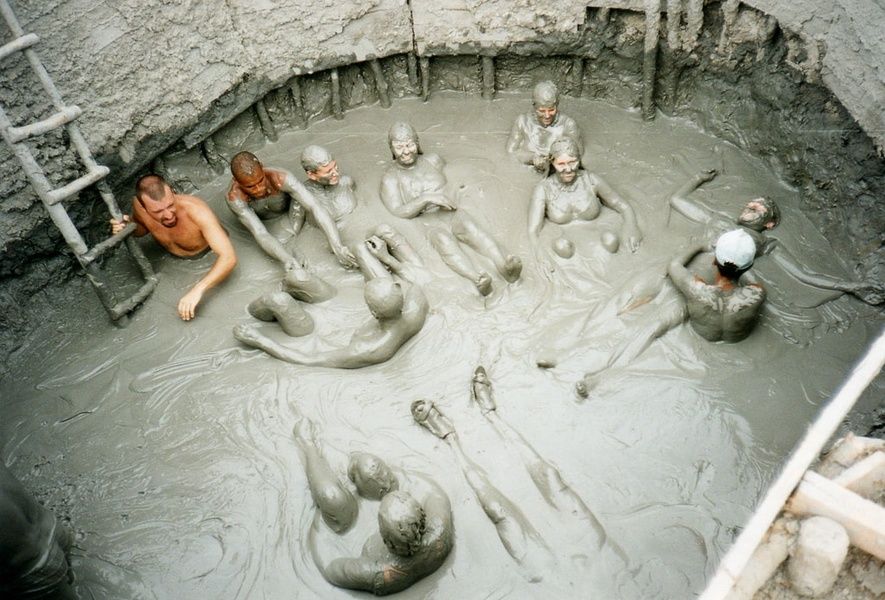 One of Colombia's attractions, the El Totumo Mud Volcano is an experience unlike any other. Only a 45-minute ride from Cartagena, this 50-foot-tall mountain offers visitors the chance to take a dip in the silky, mineral-rich mud that fills its crater. Locals ply the area for tips, offering in-volcano massages, cleansing rinses, and commemorative photos; needless to say, this is one day trip you can't miss out on.
Santuario de Las Lajas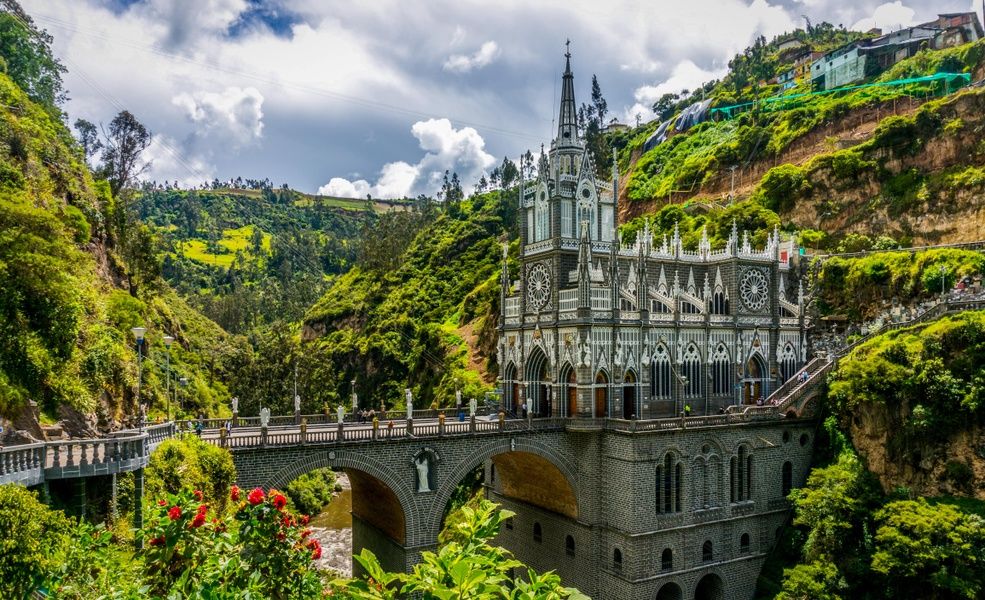 Perched on a green, rocky mountainside above the Guaitara River, the Santuario de Las Lajas is one of the most striking churches located anywhere in the world. Breathtaking neo-gothic architecture, along with the site's dramatic locale, make this church a must-see for anyone and everyone!
The Lost City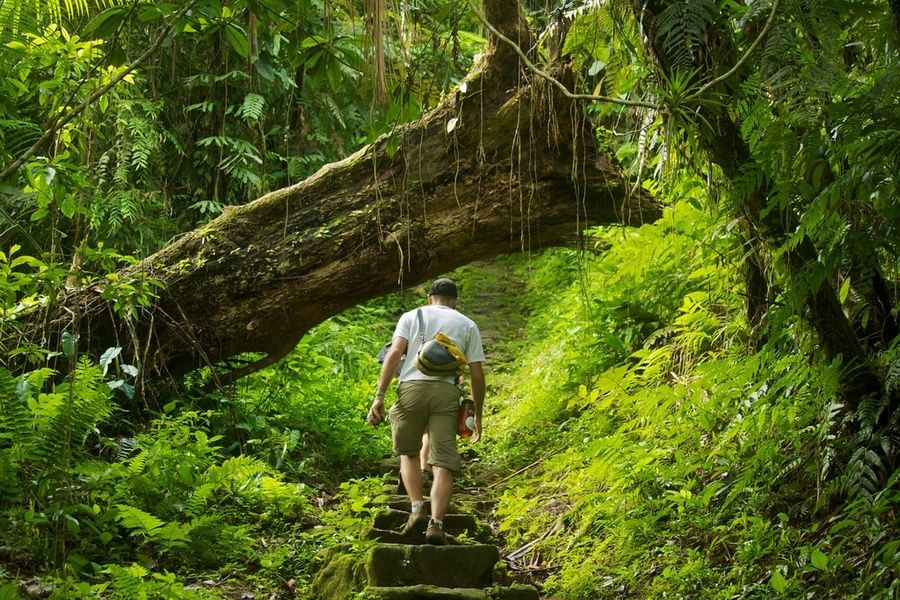 A trip to La Ciudad Perdida—The Lost City—is one thing that has to be on any adventurer's Colombia travel itinerary. Hidden deep in the jungle, the ruins of this incredible city (called "Teyuna" by the locals) are well worth the days-long hike it takes to see them. Built by the Tayrona civilization over 1200 years ago, these ruins are even older than Machu Picchu! One of our Heroes can arrange a guided trek for a once-in-a-lifetime, Indiana Jones-style adventure!
The Culture
Guatape: a colonial town frozen in time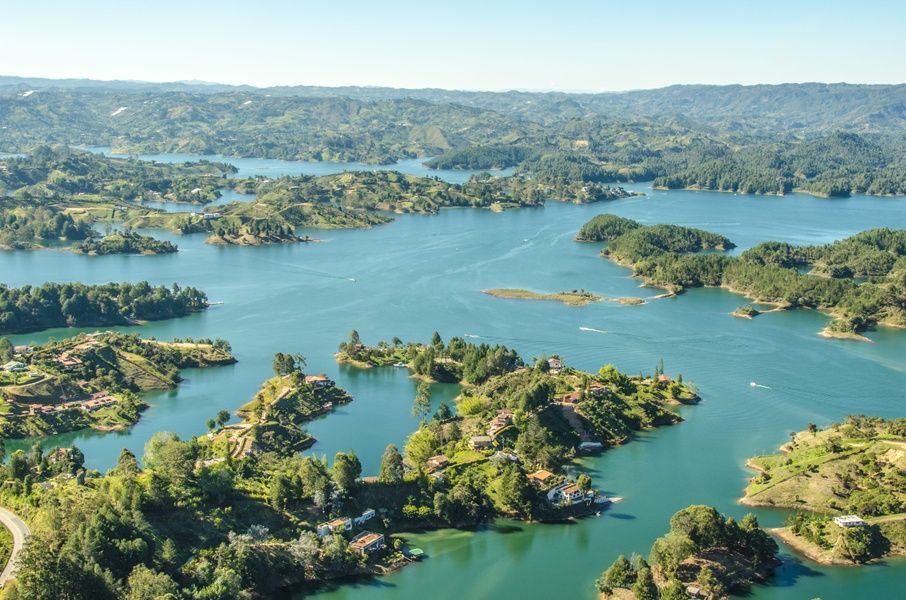 Situated just on the outskirts of Medellin, Guatape is often called the "most colorful town in Colombia"—and that's saying something! Seemingly frozen in time, the colorful colonial architecture of this adorable hamlet is rivaled only by the majesty of La Piedra del Peñol, the massive, iconic granite rock looming just outside of town. Stop by for a day trip from Medellin; peruse the town, have a and climb the rock for an unrivaled view of the surrounding landscape!
San Basilio de Palenque: a town unlike any other in the world
Only an hour away from Cartagena lies one of the most culturally and historically significant locales Palenque de San Basilio. Founded in the 17th-century by some of the first freed slaves in the Americas, this town is the only surviving palenque—walled villages built by escaped slaves to take refuge from their Spanish captors. To that end, the town's culture is an incredible synthesis of Afro-Colombian elements, complete with unique foods, customs, and a language (Palenquero) spoken nowhere else in the world!
Barranquilla: the carnival of carnivals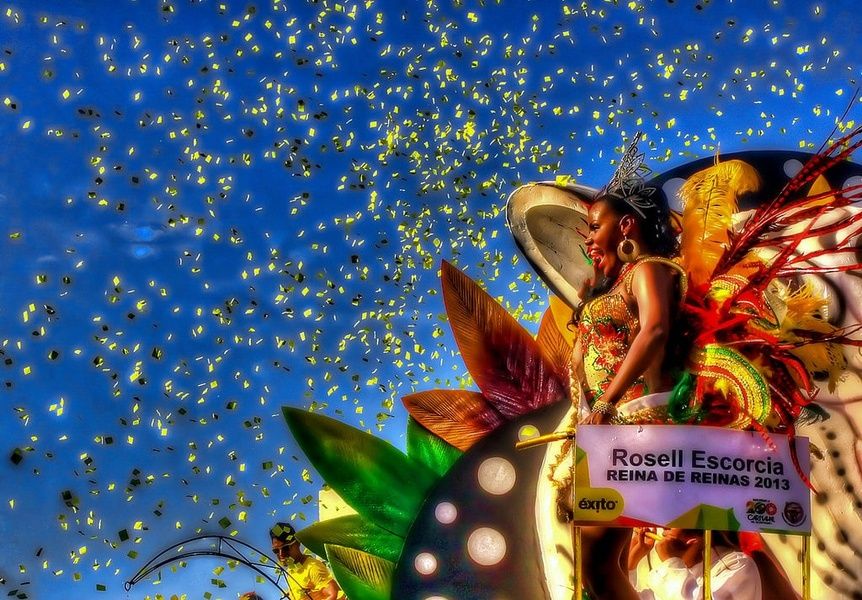 While somewhat grittier than Colombia's other major cities, Barranquilla has something that sets it apart: Carnival! only to Rio de Janeiro's in size, Barranquilla's Carnival celebrations are a wonder to behold. Come the celebration season, thousands flock to the streets for four days of unsurpassed revelry (and in some cases, debauchery)—bright colors and flamboyant costumes are the ; drinks flow freely; parades, dancing, and music abound. Simply put, if you're a party animal, you can't do better than to experience Carnival in Barranquilla.
Comuna 13: a neighborhood apart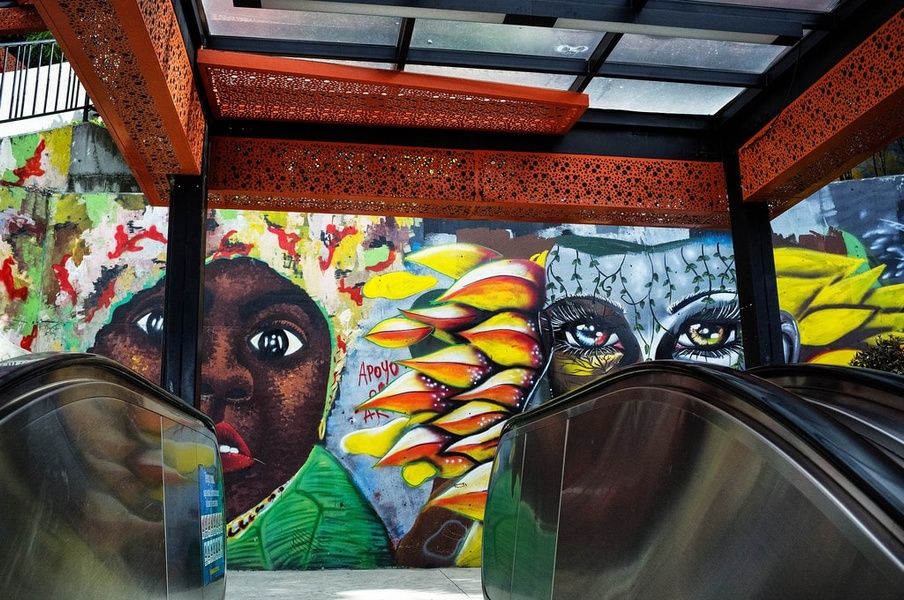 In the dark days of Escobar, Comuna 13 was known as the most dangerous neighborhood in Colombia. Controlled by gangs loyal to the Medellin Cartel, the neighborhood was a notorious hive of illegal activity. But like the rest of Colombia, Comuna 13 has reinvented itself in spectacular fashion since the end of the drug wars. Today, due in no small part to Medellin's incredible public transportation system (including a massive escalator connecting the residents of Comuna 13 to the rest of the city), this neighborhood is alive with youth movements, incredible street culture, and an abundance of politically-charged street art.
Santa Rosa de Cabal: the paradise you'd never expect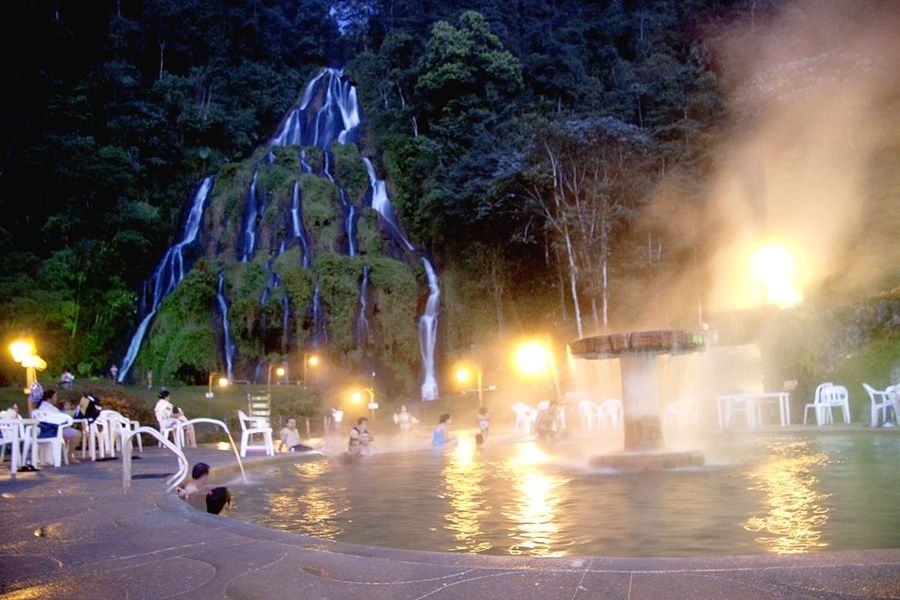 High in the Andes, Santa Rosa de Cabal may seem like just another town in the Coffee Triangle—but it's anything but! Though gold and silver mines—not to mention incredibly lush cloud forest—surround the village, Santa Rosa's real draws are its vibrant silkworm trade (seriously!) and its incredible (thermal hot springs)! For a unique one-of-a-kind adventure into Colombia's off-the-beaten-track culture, you can't do better than a trip to Santa Rosa de Cabal. Oh, and thanks to Colombia's excellent transportation, you can simply take a bus from Medellin—it's that easy!
--
Needless to say, Colombia is overflowing with incredible places to visit and adventures to experience. Get started on planning your own custom Colombia itinerary with one of our local Heroes, or message us with any questions you have! And before your trip, make sure to check out: