Generally, Bogota is a safe place to travel (with a little know-how!). But like elsewhere in the world, Colombia has seen waves of COVID. Check out our update below and keep reading for nine ways to stay safe in Bogota.
Want to make the most out of your trip? Tap into our network of local travel planners—Heroes—who build unique, locally-curated trip plans, designed just for you. Get started.
Table of Contents
UPDATE: What to know about COVID in Colombia
Like most places around the world, Bogota has cases of coronavirus. However, travel to Colombia is possible. This is wonderful news for anyone eager to explore Bogota to see the famous street art and people-watch with a cup of coffee.
Here's the latest on the pandemic in Bogota, Colombia:
Colombia is open for travel! The guidelines are just slightly different depending on your vaccination status. If you are vaccinated, proof of vaccination is required to enter Colombia. If you are not vaccinated or partially vaccinated, you need negative results from a PCR test taken no more than 72 hours prior to travel or an antigen test taken no more than 48 hours prior to travel.
The Check-Mig registration form is required and must be completed 24 hours prior to travel.
Face masks are required in certain municipalities. A local in Colombia can fill you in on the latest details.
1. Bogota's neighborhoods are fantastic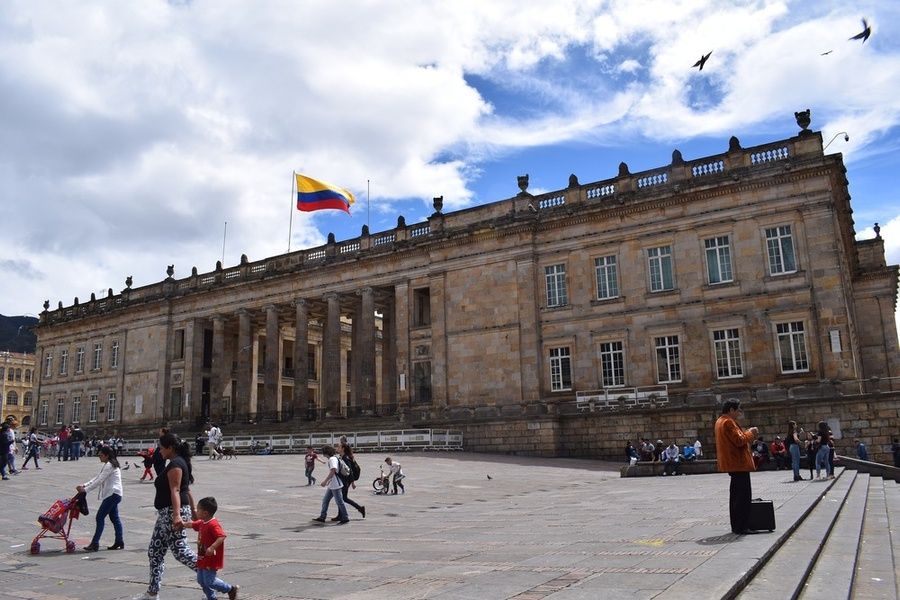 Locals tell us that you'll have some fantastic choices when it comes to places to stay. Generally, Bogota is safe—and locals say these neighborhoods are good spots to find a hotel or Airbnb.
Zona T (Zona Rosa)

and

Zona G: Locals say that these neighborhoods have a wealth of excellent restaurants and attractions nearby.
North Chapinero

and

Usaquen: Full of fantastic street art and bars, you'll also find great

Soledad

,

Palermo

,

Parkway

, and

Cedritos:

These neighborhoods are more residential than touristy, but still very safe.

La Candelaria:

Bogota's oldest neighborhood and

hub for street art

. Just be cautious when walking around at night—given the area's charms, it's a hotspot for pickpockets looking for vulnerable travelers.
In addition, locals tell us that there are some neighborhoods you'll want to avoid. They tell just that, generally, the southern areas of Bogota are less safe. Avoid the following:
Kennedy
Ciudad Bolívar
Usme
San Cristóbal
Bosa
What's your travel style? Our trip planners can help you decide which neighborhood is a good match for you—and they'll share how they keep safe while navigating their hometown.
2. Uber makes getting around easy
Locals suggest using Uber to get around Bogota.
They say you can use taxis—these are cheap and easily found throughout Bogota—but travelers are sometimes scammed. So if you take a taxi, beware of so-called "millionaire rides"—the nickname given to a well-known-if-infrequent Bogota scam in which taxi drivers mug their passengers.
3. If you encounter catcallers (ignore them)
Sexual violence is still an issue in Latin America, but Bogota is known to be safer than most other major South American cities in that regard.
Locals say if you are catcalled, don't act nervous, and don't respond to the calls—catcalling is a common nuisance in Bogotano culture, but will almost never escalate if ignored.
Many of our trip planners in Bogota are women who can help explain how they navigate the city safely.
4. Don't accept drinks from strangers (same as at home!)
Spiked drinks are a common trap for both male and female travelers in Colombia. A Colombian drug called scopolamine, more commonly, Devil's Breath, is odorless, tasteless, and is sometimes used to incapacitate victims before a robbery. Like any other tranquilizer, it alters the victim's memory, and inhibitions, and can be fatal in high doses. Be sure to watch your drink being made.
5. If you see a protest, walk away
As Colombia's capital, Bogota is often the center of political demonstrations and protests. While crime is decreasing and police presence increasing, protests can, as in many other countries, get ugly—and quickly.
Foreign government interests are known to be a target, so don't take a chance. To learn more about the safety situation in Colombia as a whole, read up on safety in Colombia.
6. Blend in as much as possible
A great tip for a traveler in any locale is to try and blend in. Travelers are the main targets for scams and pickpocketing so no matter how many days you're in Bogota, don't make yourself an easy target.
Bogota's weather is very mild due to its high altitude, and locals tell us that people tend to dress more conservatively than other Colombians. To that end, make sure to wear jeans, closed-toed shoes (no flip-flops!), and a light jacket.
Locals suggest that you avoid wearing flashy jewelry, shorts, or sandals, as these articles of clothing will immediately mark you as a tourist.
7. Use caution while withdrawing money
As in any large city, ATMs can act as a hub for lurking muggers. As a whole, Bogota is safe and a great place to travel, but it's better to be safe than sorry—take precautions when you withdraw money. Locals tell us you should avoid ATMs on the street, and instead use ones within a bank.
8. Be wary of "police officers"
If a police officer approaches you asking for identification or money to "check if it's counterfeit," ask to see a badge. Then, request that they take you to the nearest police station to do so.
These "officers" are occasionally imposters (or simply corrupt officials) and will try to "confiscate" your money—or even plant drugs so that you have to pay a hefty fine.
Local tip: Carry a copy of your passport, so there's no chance of your papers getting taken.
9. Hike Monserrate on the weekend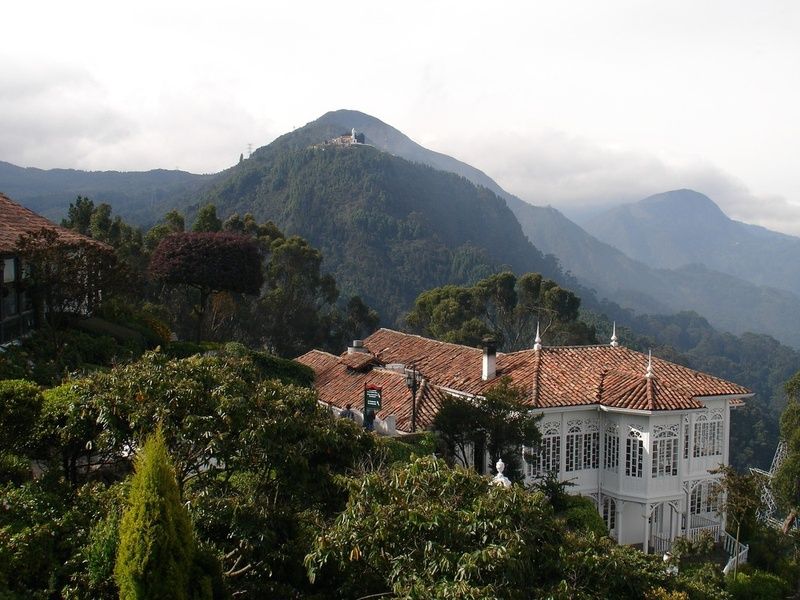 While Monserrate is one of the attractions that make Bogota such an incredible city, the mountain occasionally draws scam artists. The safest time to visit is during the weekend because locals attend church at the top of the mountain. As such, there are fewer prowlers targeting travelers.
Local tip: Monserrate is not very safe after heavy rain due to slippage, so be sure to check the weather before your pilgrimage!
--
Like traveling to any big city, staying safe in Bogota is easy if you just follow a few simple tips— but don't hesitate to ask us any questions and feel free to have one of our local Colombian experts create your perfect trip to Bogota. And before your trip, be sure to check out: