ViaHero • October 18, 2018
We connected with some of our local travel planners to create the ultimate Bogota museum checklist. Learn which are the ones you should see and the ones you can skip. Any questions? Drop us a line.
Want to make the most out of your trip? Tap into our network of local travel planners—Heroes—who build unique, locally-curated trip plans, designed just for you. Get started.
Table of Contents
Going to Bogota? Here's what you need to know about the museums
Bogota is home to over 40 museums, so it can be hard to narrow down which ones to see and which to skip. To make matters even more complicated, most museums in Bogota are closed on Mondays (but not all). Lucky for you, our local travel gurus are here to make sure you see all the best and skip the so-so stuff while you galavant through your trip to Colombia.
The Gold Museum is an absolute must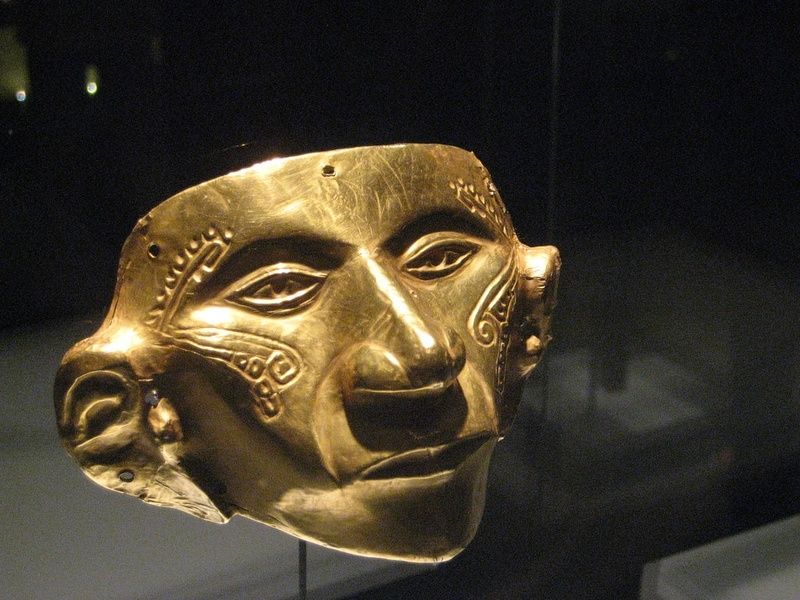 Your Colombia itinerary isn't complete without a trip to the Gold Museum. Bogota's Museo del Oro is a one of a kind exhibit with more gold than you could ever dream of—over 55,000 pieces, to be exact! With the largest collection of pre-Columbian artifacts anywhere in the world, the Gold Museum is a Bogota highlight you can't miss.
Closed Monday | 9 AM–6 PM Tuesday–Saturday | 10 AM–4 PM Sunday
Check out the Banco de la Republica complex for one-of-a-kind museums you won't find anywhere else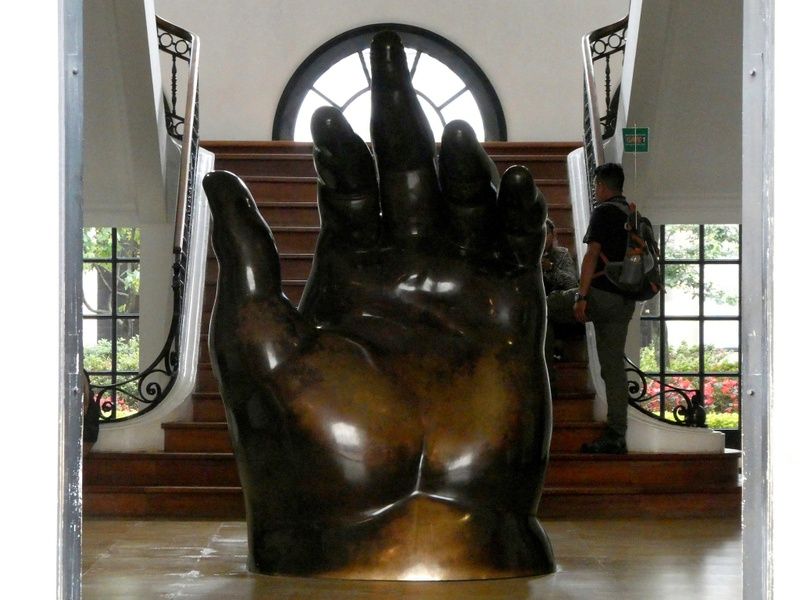 Move out of the way, mainstream museums—the Banco de la Republica is taking the spotlight! This group of museums is a hit with locals and travelers alike because it's packed with cool art galleries and collections that you won't find anywhere else. From Botero sculpture to colonial painting, the Banco de la Republica is loaded with treasures. Located in the La Candelaria neighborhood right in the heart of Bogota, all the museums are within walking distance of each other. Plus, admission is cheap—and at some places, free—so it's a great place to go if you want to do Bogota on a budget.
9 AM–5 PM Tuesday–Thursday | 10 AM–4 PM Saturday–Sunday | Closed Monday
Bring the kids to the Children's Museum for a fun-filled family day
Looking for something to do in Colombia with the youngsters? Well, look no further than the Museo de Los Niños! It's fun, interactive, and full of chocolate and bubbles—what's not to love? Local tip: the museum is pretty far from the city center, so you're best off taking an Uber to get there.
9 AM–3:30 PM Wednesday–Sunday | Closed Monday–Tuesday
Far from hidden gems: here're the museums you can skip
The National Museum: The Museo Nacional might have some cool exhibits, but if you don't speak fluent Spanish, you should probably pass on this one. To make the most of your

trip to Colombia

, you'll want to hit up some

points of interest

that are more traveler-friendly.
10 AM–6 PM Tuesday–Saturday | 10 AM–5 PM Sunday | Closed Monday
MAMBO: Who doesn't love a good art museum? Some travel sites will tell you that Bogota's Museo de Arte Moderno is a must-go, but we recommend you skip the tourist trap and check out some of

the city's hidden gems

instead.
10 AM–6 PM Tuesday–Saturday | 12 PM–5 PM Sunday | Closed Monday
Ready to book your trip? We thought so! Our Colombian travel gurus are here and happy to help! Or, if you still have questions, feel free to message us. And before your trip, make sure to check out: