Colombia starter pack
See Colombia differently. Get everything you need to know before your trip straight into your email.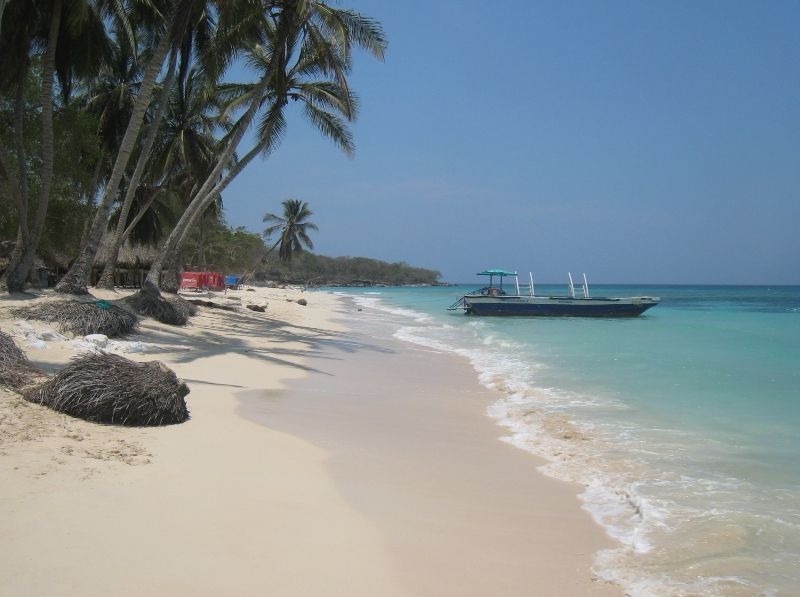 Cast Away: The 7 Cartagena Islands You Can't Miss
ViaHero · Updated June 26, 2018
Planning a trip to Cartagena? No trip to this coastal paradise is complete without a journey to the gorgeous islands off its coast. Learn all about the top 7 islands off Cartagena that you absolutely can't miss; once you do, message us with any questions!
Want to make the most out of your trip? Tap into our network of local travel planners—Heroes—who build unique, locally-curated trip plans, designed just for you. Get started.
The Rosario Islands—a wonderland of gorgeous reefs and pristine beaches
Cartagena is known as one of the best places to visit in Colombia for good reason. But while the city alone could keep a traveler busy for weeks, nothing can compare to the Rosario Islands when it comes to beauty. Perhaps Cartagena's best-kept secret, the Rosario Islands are a collection of 27 different islets, located between one to two hours from the Cartagena coast. Many of the islands are uninhabited or only sparsely populated by locals, giving them a unique authentic feel.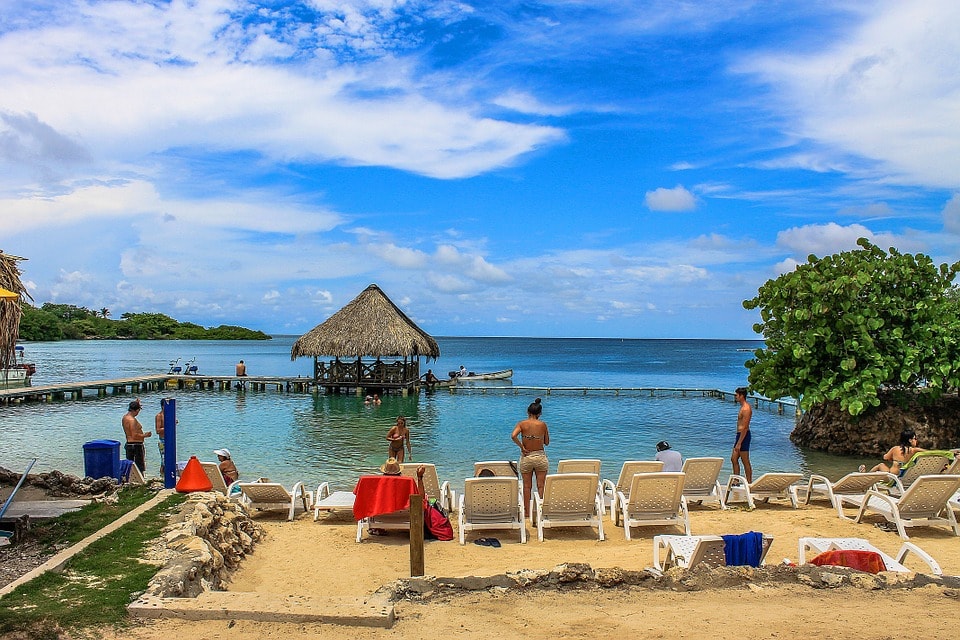 Isla Grande
The largest of the Rosario islands, Isla Grande is everything you could wish for in a Caribbean escape—gorgeous turquoise waters, pure sandy beaches, and without the crowds of some of its more popular neighbors. An interesting mix of Colombian, Caribbean, and African culture, many of the local inhabitants have spent their entire lives on the island. The residents are very friendly and offer travelers a unique a feel for Colombia's unique culture. Isla Grande is also home to the Laguna Encantada (the Enchanted Lagoon). Named for the bioluminescent plankton which populates its water, the Laguna Encantada actually glows!
Isla Majagua
Another prominent island in the Rosarios, Isla Majagua is located just 45 minutes away from Cartagena. This serene Colombian paradise is fairly small, offering visitors a more secluded beach experience. Peaceful and quiet, Isla Majagua is the ideal place to lay around in the sun, sip on some fresh fruit juice, and snorkel along the shore. Best of all, since the Rosario Islands are considered part of Colombia's National Park system, they're protected by the government and home to nearly 1300 different species of marine life. Reach out to one of our local Colombian travel experts to plan your snorkeling trip to Isla Majagua's stunningly preserved coral reefs—you can even snorkel off of the shore of Pablo Escobar's old vacation estate nearby!
Isla Fuerte
Located around 90 miles from Cartagena, Isla Fuerte is one of the lesser-known Rosario Islands and a haven for nature lovers hoping to venture off Colombia's beaten path. A stunning example of the country's famed biodiversity, Isla Fuerte offers visitors the opportunity to hike through tropical forests to hidden caves, rumored to house buried pirate treasure! The island also boasts phenomenal surfing and swimming conditions, as well as numerous other outdoor activities, making it a great destination for those traveling to Colombia with the whole family.
Other Rosario Islands
There are 24 other Rosario Islands, and many of them are absolutely stunning and well worth adding to your Cartagena itinerary. If you're interested in going, read up on these incredible islands and reach out to our local Heroes to plan your visit.
Cholon—forget the club, party at this fiesta Mecca instead!
If you're hoping to embrace Colombia's famed party scene, you've got to make a trip to the island of Cholon. Little known and even less visited by tourists, Cholon offers visitors the Colombian experience of a lifetime. Hire a boat, park alongside countless others, and get ready to have the time of your life! Local hosts set up underwater chairs and tables for party-goers to float on while drinking, dancing, and feasting on freshly-grilled seafood.
Tierra Bomba—Cartagena's adventure next door
Despite its fascinating colonial forts, beautiful beaches, and unmatched views of Cartagena's oceanfront gems, few tourists venture to Tierra Bomba—but they should! The island's phenomenal seafood and oceanside clubs make it an ideal place to grab a bite to eat and party the night away. Additionally, there are numerous island resorts and hotels scattered along its beaches, including the Blue Apple Beach House, a well-known French boutique hotel boasting quaint local architecture and incredible food. The 10-minute boat ride to Tierra Bomba will only run you around USD$4, and is well worth your buck—so have your local Colombian travel expert plan you a trip to experience Tierra Bomba.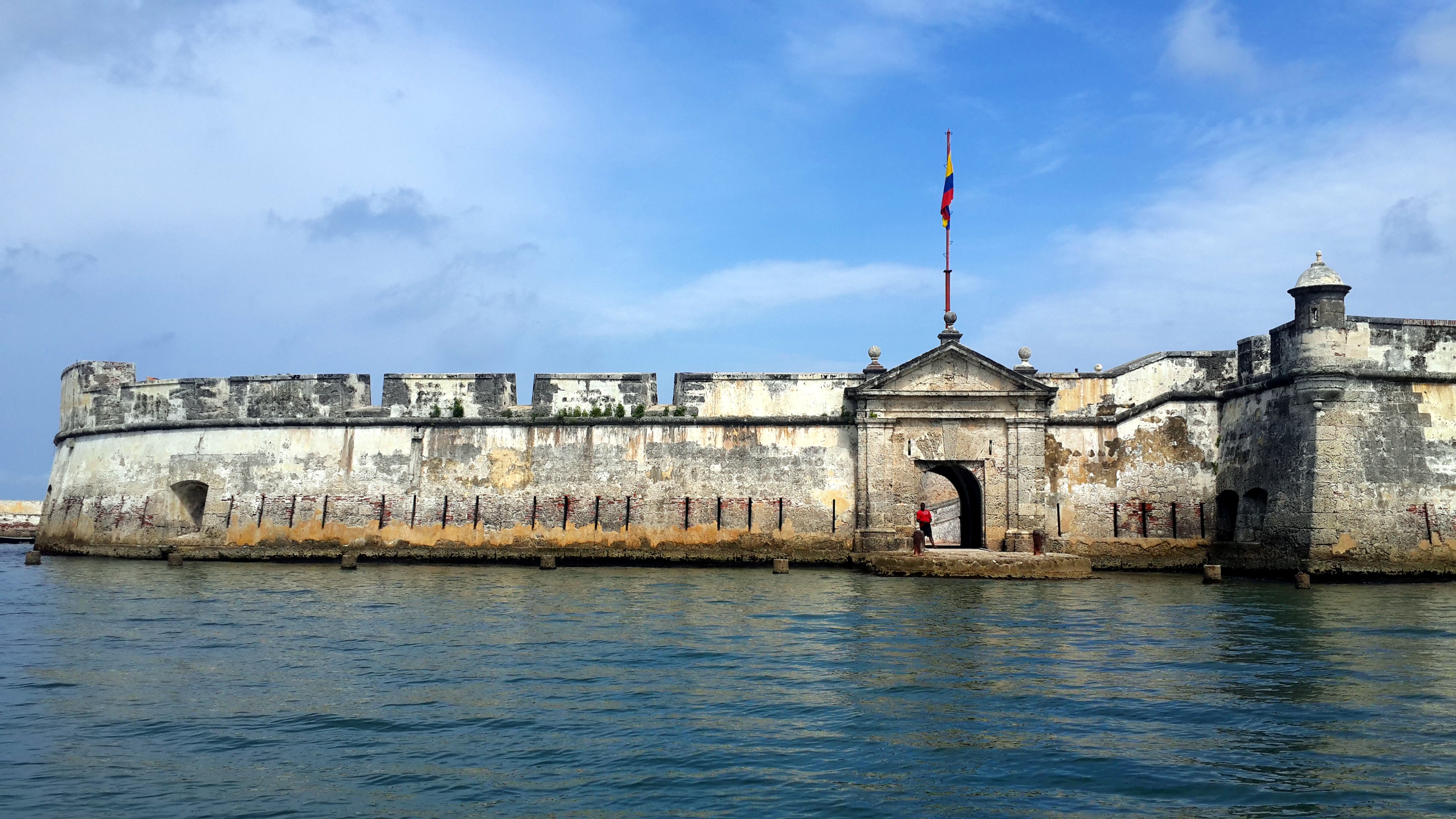 San Bernardo—a secluded Caribbean beach escape
Located 50 miles south of Cartagena, San Bernardo is a virtually untouched Caribbean paradise where few travelers venture. Don't worry about chartering a boat—your Hero can arrange everything! Actually a chain of ten different islands, Mucura is the most popular with visitors and has remarkably still water for snorkeling and swimming. And if you're feeling adventurous, you can also stop by Santa Cruz—the most densely populated island on Earth! Each island, like the rest of Colombia, is perfectly safe to visit.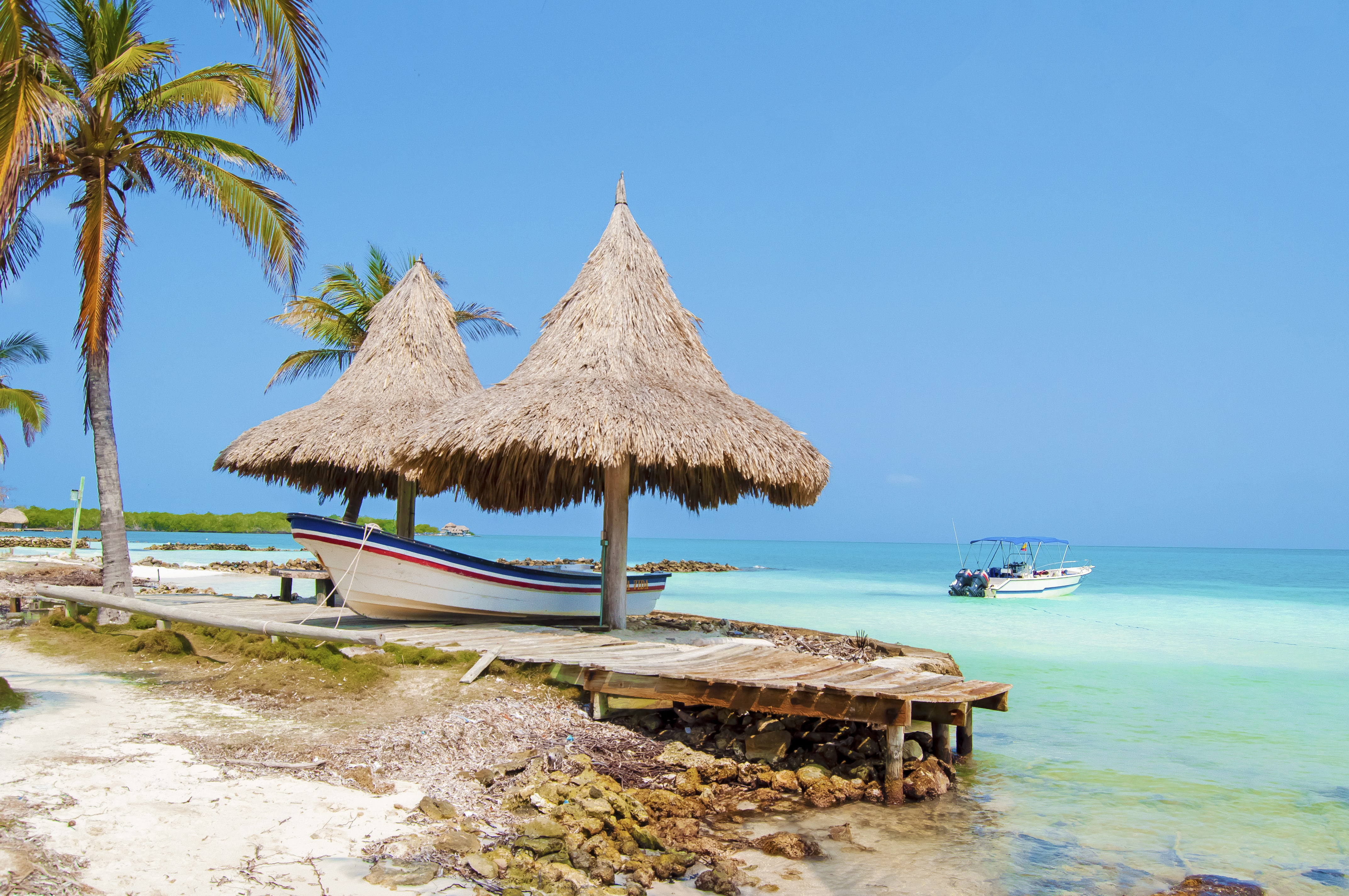 Playa Blanca—the picturesque beach you've always dreamed of
Located around 40 minutes from Cartagena on the nearby peninsula of Isla Baru, Playa Blanca is easily accessible by either boat or shuttle bus. If you're looking for the spitting image of a Colombian postcard beach, you have to make the trip to Playa Blanca! Fine white sand, crystal clear waters, and a plethora of luxury resorts and spas earn Playa Blanca its reputation as the most beautiful beach in Cartagena.
Local beachside restaurants and vendors offer a wide variety of fresh fish and seafood, and if you get thirsty, you can grab yourself a glass of Playa Blanca's famed tropical fruit juice. Some complain that Playa Blanca is too crowded, but they aren't exploring the right areas! A short walk from the docks leads you to the quieter area, away from the crowds, where you can enjoy this awesome locale in peace—and don't worry, this area of Cartagena is perfectly safe.
Have more questions about traveling to Cartagena's surrounding islands? Reach out to one of our local Colombian travel experts or message us directly to start planning your custom Caribbean vacation! And before your trip, make sure to check out:
-
Tap into our community of local travel planners—Heroes—who build locally-curated, flexible trip plans, designed just for you.
Learn more.