Cartagena is amazing, but if you spend your whole trip on the mainland you're definitely missing out. Why? You can easily access so many incredible islands off the coast. Learn all about our favorite Cartagena islands—from Cholon to Tierra Bomba, the Rosario Islands, and beyond.
Get advice from the people who know best, by having a local plan your trip. Our trip planners in Colombia will design an itinerary that introduces you to a unique side of their country. Why see Colombia like a tourist when you could see it like a local? Learn more.
The Rosario Islands—gorgeous reefs and white beaches
Cartagena is known as one of the best places to visit in Colombia for good reason. But while the city alone could keep a traveler busy for weeks, nothing can compare to the Rosario Islands when it comes to beauty. These 27 different islets just off the coast are packed with pristine white sand beaches.
That's a lot of islands to choose from, so benefit from local advice. Our trip planners in Colombia can help design a guidebook that fits how you like to travel.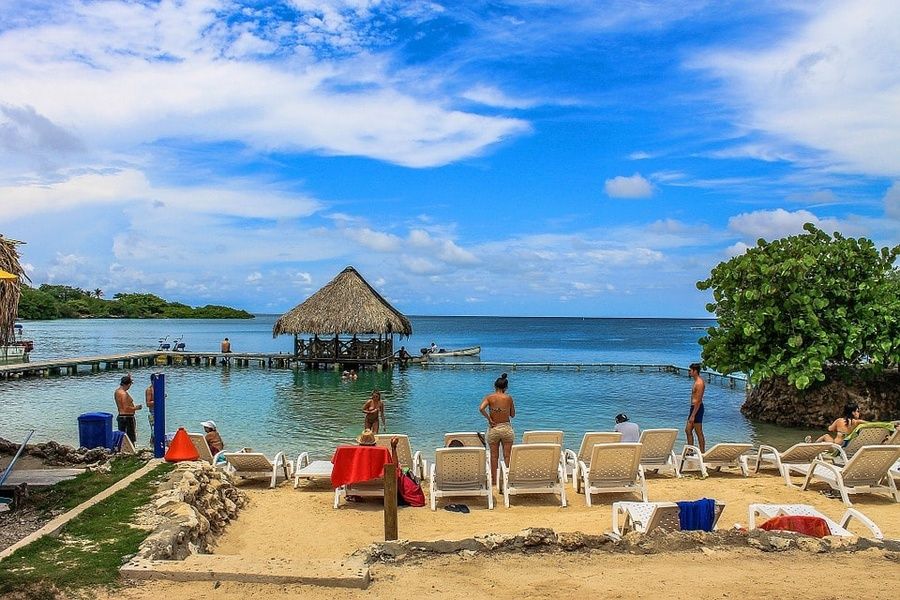 Isla Grande
The largest of the Rosario Islands, Isla Grande is everything you could wish for in a Caribbean escape—gorgeous turquoise waters and pure sandy beaches, all without the crowds of some of its more popular neighbors.
The residents are very friendly and offer travelers a unique feel for Colombia's unique culture. Isla Grande is also home to the Laguna Encantada (the Enchanted Lagoon). Don't miss out on what makes this place so special—our trip planners tell us that the Laguna Encantada's bioluminescent plankton light up the water and make the lagoon glow.
Isla Majagua
Isla Majagua is located just 45 minutes away from Cartagena. This serene Colombian paradise is small, offering visitors a more secluded beach experience; it's the ideal place to lay around in the sun, sip on some fresh fruit juice, and snorkel along the shore. You can even snorkel off the shore of Pablo Escobar's old vacation estate nearby!
Isla Fuerte
Around 90 miles from Cartagena, Isla Fuerte is one of the lesser-known Rosario Islands and a haven for nature lovers hoping to venture off Colombia's beaten path. The island boasts phenomenal surfing and swimming conditions, but don't stop there—get local advice about the hiking paths through the island's tropical forests to hidden caves, rumored to house buried pirate treasure!
Other Rosario Islands
There are 24 other Rosario Islands, and many of them are absolutely stunning and well worth adding to your Cartagena itinerary. Which one best fits your travel style? You'll know more after getting some local insider knowledge from one of our Colombian trip planners.
Cholon—forget the club, party at this fiesta Mecca instead!
Hoping to embrace Colombia's famed party scene? Locals tell us you've got to make a trip to Cholon. Largely unknown to tourists and only 45 minutes from Cartagena, it's an incredible place to explore. Locals tell us Cholon is pretty quiet during the week—but lights up during the weekends with party-goers. Drink, dance, and feast on some freshly grilled seafood.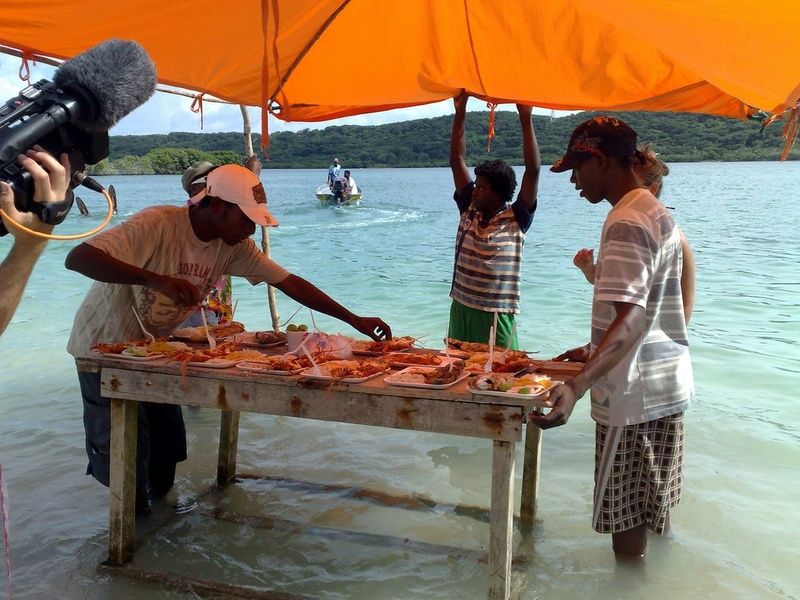 Tierra Bomba—Cartagena's adventure next door
Colonial forts, beautiful beaches, and unmatched views of Cartagena's oceanfront gems make Tierra Bomba a perfect escape.
Additionally, there are numerous island resorts and hotels scattered along Tierra Bomba's beaches, including the Blue Apple Beach House, a well-known French boutique hotel boasting quaint local architecture and incredible food. Locals say the 10-minute boat ride to Tierra Bomba will only run you around $4 USD and is well worth it.
San Bernardo—a secluded Caribbean beach escape
Located 50 miles south of Cartagena, San Bernardo is a virtually untouched Caribbean paradise where few travelers venture.
San Bernardo is actually a chain of ten different islands, with Mucura being the most popular with visitors for its remarkably still water for snorkeling and swimming. And if you're feeling adventurous, locals suggest stopping by Santa Cruz—the most densely populated island on Earth!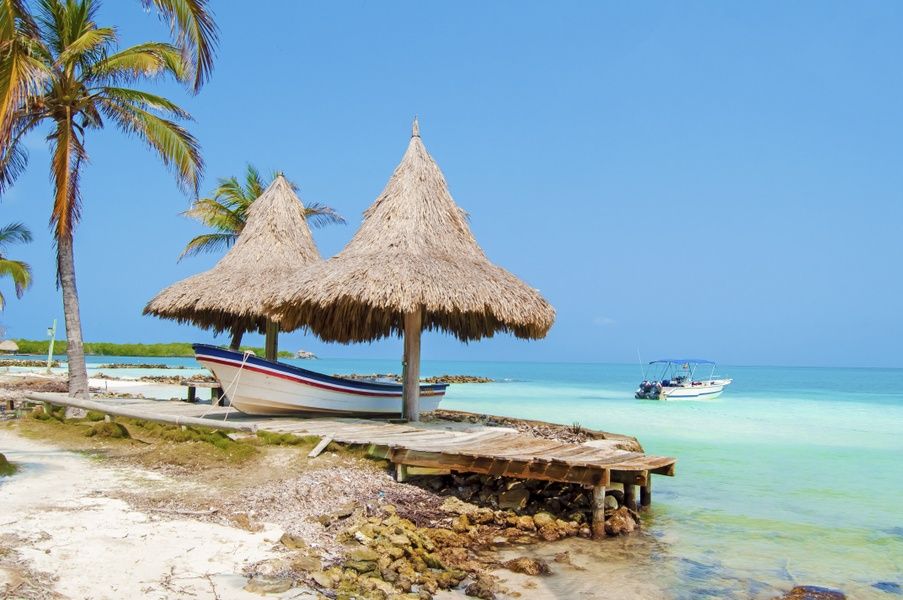 Playa Blanca—the beach you've always dreamed of
If you're looking for the spitting image of a Colombian postcard beach, you have to make the trip to Playa Blanca! Fine white sand, crystal clear waters, and a plethora of luxury resorts and spas earn Playa Blanca its reputation as the most beautiful beach in Cartagena. Since Playa Blanca is located around 40 minutes from Cartagena on the nearby peninsula of Isla Baru, locals recommend traveling there by boat or shuttle bus.
--