Jam-packed with immaculate shores, cobbled alleyways, and fragrant flowers, Cartagena is a true Caribbean utopia. More than just an Instagram-perfect haven, however, the city also boasts incredible food, thrilling culture, and unparalleled history! To that end, read on to learn all about the 10 things you have to experience in Cartagena. Once you do, feel free to message us with any questions whatsoever.
Want to make the most out of your trip? Tap into our network of local travel planners—Heroes—who build unique, locally-curated trip plans, designed just for you. Get started.
Table of Contents
#1: Enjoy the beautiful beaches

Yeah, we know this isn't exactly unique—but come on, we're talking Cartagena here! Cartagena is home to some of the most beautiful beaches in South America, so it's no surprise that those who want to have fun in the sun flock to this Caribbean paradise. Flush with white sands, crystal-clear seas, and incredible aquatic life, Cartagena's beaches have something for every type of traveler—from low-key, rum-soaked tanning days, to rugged snorkeling adventures among the region's incredible reefs. And since there are so many beaches to choose from, whether you want to stay close by at Playa Blanca or head out to the gorgeous Rosario Islands, finding your ideal sand is a breeze. Talk to our local experts to find your perfect Cartagena beach locale!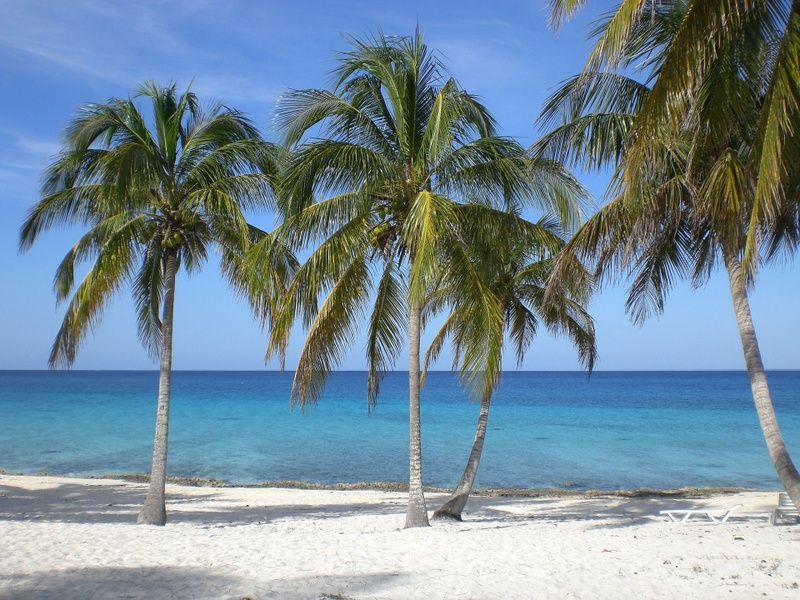 #2: Step back in time within Cartagena's Walled City
Cartagena's exciting history is littered with Spanish colonial splendor—and the violence that surrounded it. As a major export hub for plundered South American treasure, the city suffered repeated attacks by pirates and foreign navies (the British in particular) from its inception until the completion of its city wall in 1796. Interestingly, this wall didn't just make Cartagena safe and secure from pirates—it made Cartagena safe from the ravages of time as well! Given the concentration of historic sights and lack of building space in the Walled City, its architectural and cultural splendor has remained largely unspoiled; today, you can wander this Old Town and enjoy its striking Colonial mansions, historic monasteries, and unique flower-laden cobblestone streets. Make sure to have your chosen Hero mark Old Town as a must-visit on your Colombia itinerary!
#3: Remind yourself why colonialism is awful
If you're looking for something a bit more off-the-beaten-path in Cartagena, you couldn't do better than a visit to the eerie "Palace of Inquisition". Less a palace than a prison, this building housed the clerics and officials charged with carrying out the Spanish Inquisition until the gory movement came to an end with Colombia's independence. Inside, you can find an excellent collection of relics from Colombia's colonial past—including torture devices once used on accused heretics!
#4: Get down in the dungeons
After a sojourn to the Palace of the Inquisition, you have to stop by Las Bovedas. Located under the city's ubiquitous walls, Las Bovedas (which, literally translated, means "the vaults") were originally built as prison cells during the civil wars of the 19th century. Now, however, the vaults have been repurposed as craft shops where you can buy all sorts of Colombian wares! Las Bovedas can be a little hard to find for travelers new to Cartagena, so make sure to have one of our trip planners build you a custom map to this awesome locale!
#5: Forget arepas and try the seafood!
When you think of Colombian food, the first things that probably come to mind are tinto, paisa, and arepas. And we can't blame you; these Colombian treats are absolutely delicious. However, given the city's beachfront locale, you absolutely can't miss trying Cartagena's incredible local eats. For the perfect three-course feast, start off with Cartagena's famous ceviche, followed by frito—fried red snapper—and paleta, a refreshing popsicle made of fresh fruit!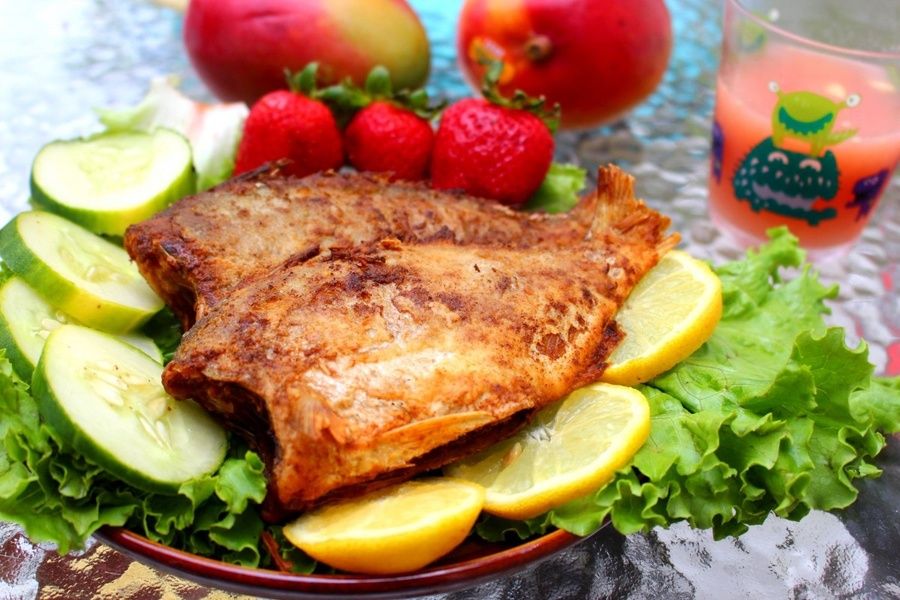 #6: Get feisty at a festival
With the weather so warm and beautiful, you would want to celebrate every day, too! Cartagena's festival itinerary is chock-full of events all year round, so plan your Colombian itinerary accordingly and live it up! Ask one of our local experts when to come down to Cartagena's myriad of festivals, from the International Film Fest to the wild Miss Colombia Coronation.
#7: Create the spring break you always wanted in Cholon
While Cartagena's nightlife is awesome, it isn't as over-the-top as Bogota's night-friendly neighborhoods or Medellin mesmerizing party scene. However, the tropical paradise is in a league of its own with something arguably better—its very own party island! Cholon, only a 45-minute boat ride from the mainland, is a spring breaker's paradise. Have your Hero book you a boat out for an ultimately relaxing day of barbecue and beer on the beach.
#8: See the city from its famous fort
You can't see Cartagena without seeing the legendary fortress Castillo San Felipe de Barajas—considered to be the greatest fortress built for any Spanish colony. Strategically placed on the Hill of San Lazaro to protect the city from both land and sea assault, the location makes for impeccable views of Cartagena. Equally as important, it's just a short walk from Cartagena's most hipster-fabulous neighborhood, Getsemani!
#9: Join a convent (or just visit one)
Cartagena's rich history is rooted in religion, so La Popa Convent (now a monastery) is a must-see for any history buff. The building itself is an architectural marvel, beautiful and brimming with palm trees and flowers. When you're done touring the inside, head upstairs for a prime panorama of Cartagena.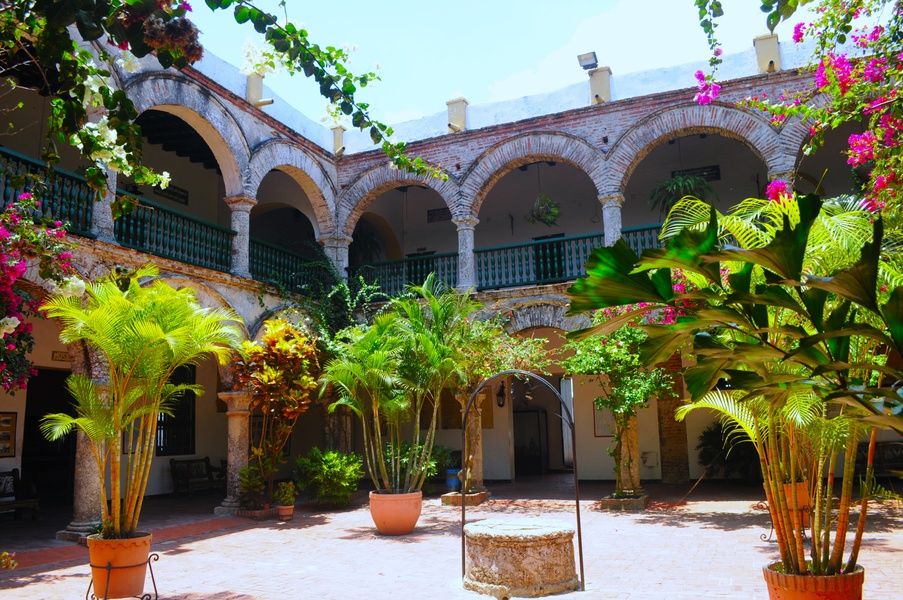 #10: Unwind in a volcanic mud bath
One might say Cartagena is Colombia's city of relaxation. If the idyllic beaches aren't enough for you, Cartagena is also a short trip from the Volcan de Lodo El Totumo, also known as the Mud Volcano of El Totumo. Shrouded in folklore, this volcano is now full of mineral mud that people dive into to detox. Have your Hero set up a trip to El Totumo so that you too can be blessed by this amazing magic mud bath!
Still unsure about what to do on your vacation to the colorful Cartagena? Message us or choose your very own Colombian Hero to plan your trip to paradise! And before your trip, make sure to check out: