Just 40 minutes from Bogota lies the home to one of Colombia's endless hidden treasures—the cloud forests of Chicaque Natural Park. Located within the valleys of the Andean mountains, this forest transports visitors to another world. Once you've read all about this incredible locale, feel free to message us with any questions you still might have!
Want to make the most out of your trip? Tap into our network of local travel planners—Heroes—who build unique, locally-curated trip plans, designed just for you. Get started.
Table of Contents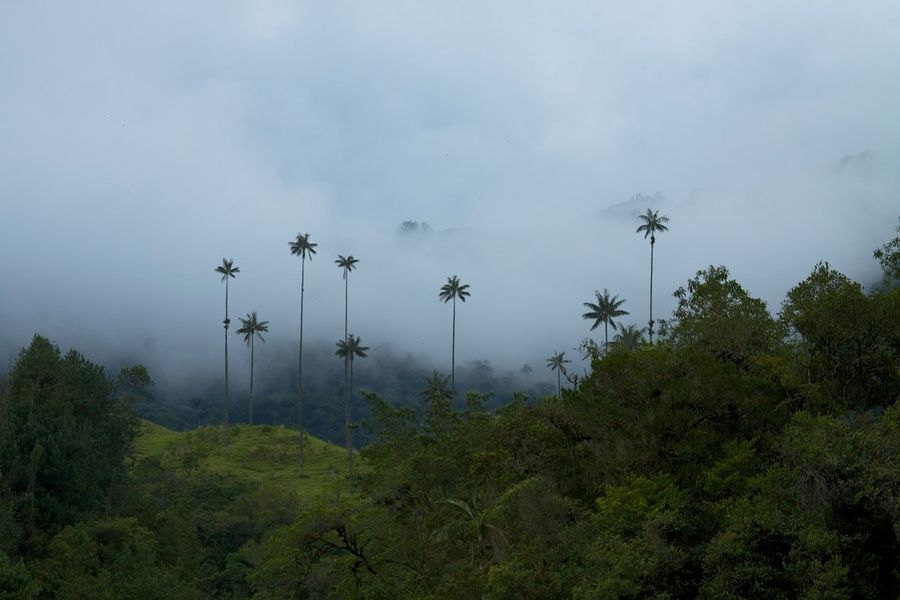 The cloud forest is a natural wonder at risk
A cloud forest is created when cold mountain air mixes with tropical condensation to create an incredible fog that spills over the treetops and over some of the best hiking paths in Colombia. Both humid and cool, the climate of a cloud forest lends itself to endless adventures! While cloud forests are some of the safest places to explore in Colombia, they're nonetheless threatened by climate change—so you're going to want to see this natural wonder sooner rather than later!
Experience a cloud forest at Chicaque Natural Park
Situated just 40 minutes southwest of Bogota by car, Chicaque Natural Park is a quick and easy day trip that deserves a place on anyone's Colombia travel itinerary. And while the park is accessible by taxi or the Bogota bus system (Transmilenio) we'd recommend taking an Uber instead; the bus drops you off about 2 miles away from the park entrance, and taxis in Bogota can be somewhat sketchy.
Hike, horseback, or zipline through the forest
Once you've paid the $5-6 USD entrance fee, you're free to roam Chicaque's trails under the thick fog and discover Colombia's off-the-beaten-path treasures. If you're feeling really adventurous, check out one of the attractions available at Chicaque: saddle up and go horseback riding through the cloud forest, or zipline over the treetops into the clouds. Looking for something a bit tamer? There is no shame in sipping a cup of tinto, or traditional Colombian coffee, and bird watching from one of the cafes inside the reserve. One of our personalized travel gurus can plan you the perfect Chicaque excursion, regardless of your travel style.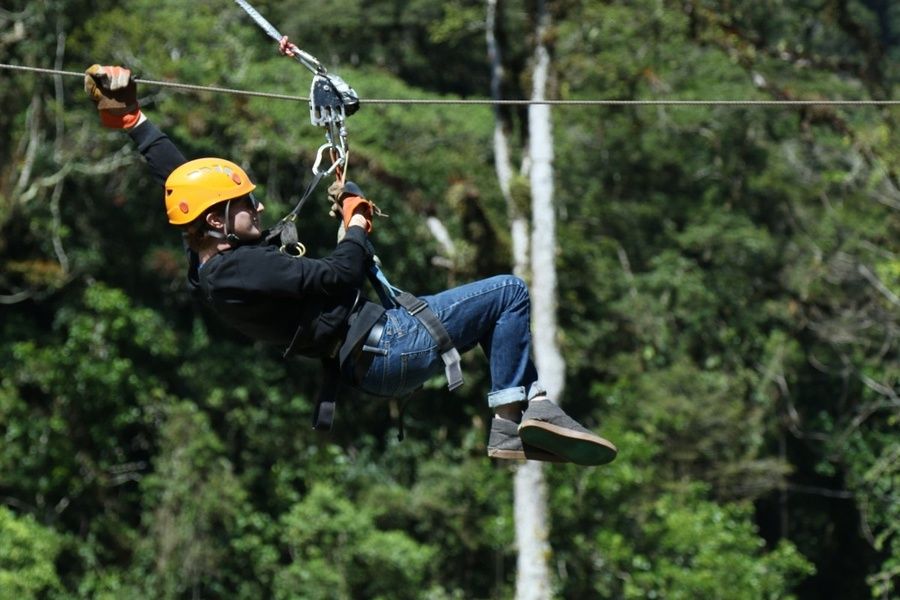 Cloud forest wildlife is unparalleled
Avid bird watchers should get their cameras ready, as travelers can expect to come face to face with owls, toucans, and hummingbirds in the cloud forest. Even more spectacularly, cloud forests are the best places in Colombia to spot incredible wildlife including tree sloths, llamas, and peacocks.
Tips and Tricks
Below you'll find some tips to make sure you don't miss a thing when you visit this incredible Colombian highlight:
Bring a backpack! You'll want to make sure you're fueled up for the day, so pack water and snacks for the whole group.

Go early. The clouds are densest early in the morning, so if you want the full experience, you'll want to be on the trails just as the sun is rising.

Flip-flops are a no-go here. Wearing sensible sneakers or hiking boots can help you avoid slips!

Clouds can't prevent sunburn—wearing sunscreen is a must, even if the sun isn't bright.

You're going to want a camera and a set of binoculars for this day trip! Bird watching is one of the cloud forest's biggest draw, and species from all over Colombia are visible in the treetops.
Ready to romp through Colombia's cloud forests? Connect with one of our Colombian trip planners or message us. And before your trip, make sure to check out: