For anyone who enjoys a good concert, Colombia has some of the best and most diverse music festivals in the world. You don't have to sweat in the hot, dusty desert at Coachella—instead, take a look at some of the biggest and brightest music events in Latin America's hottest travel destination!
Want to make the most out of your trip? Tap into our network of local travel planners—Heroes—who build unique, locally-curated trip plans, designed just for you. Get started.
Table of Contents
Because of the coronavirus pandemic, these events are subject to change or cancelation
Live it up and boogie down at Estereo Picnic
From Snoop Dogg and Steve Aoki to Jack White and The Red Hot Chili Peppers, Estereo Picnic has boasted some incredible headliners. Comparable to Lollapalooza in size (in 2016 an estimated 63,000 people attended the festival), Estereo takes place every March at Bogota's Parque Deportivo sports complex. The assorted lineup focuses on alternative rock, indie, electronica, pop, and hip-hop—2018's headliners included The Killers, Gorillaz, and Lana Del Rey LCD Soundsystem. As of this year, a three-day general admission ticket costs $545, and a VIP ticket for three days runs you $1,250, while single-day tickets are $275 a pop. If you'd like to live it up and boogie down in Estereo Picnic's energetic crowd, make sure to add this festival to your Colombia itinerary.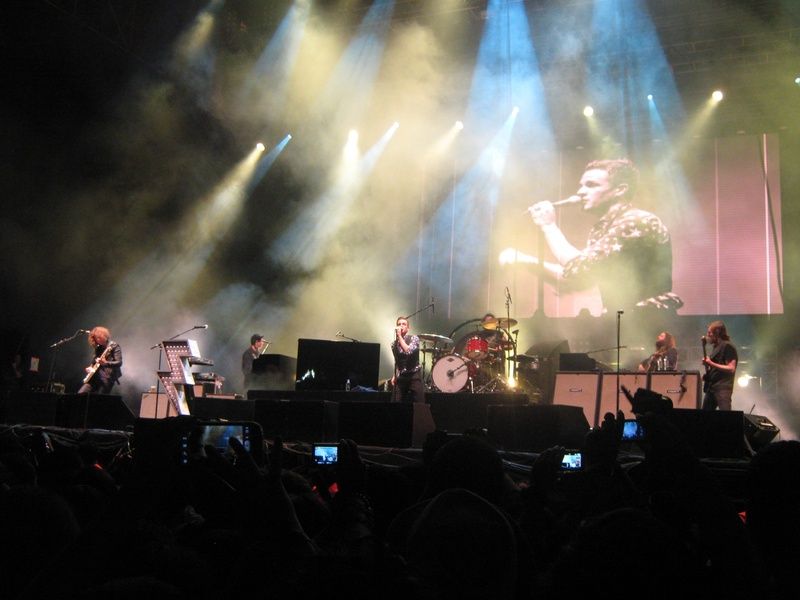 Lose your voice at Rock al Parque
For those who love the heavier genres of music, Bogota offers a free, three-day rock and metal festival aptly named Rock al Parque. Held every August, the festival takes place at Bogota's massive Simon Bolivar Park. The festival itself has been around since 1995 and in 2014 over 400,000 people were in attendance—making it the second-largest rock festival in Latin America! Over the years, the diverse lineup has included bands from over 30 different countries—the 2018 lineup, for instance, included North American metal bands Suicide Silence, Cattle Decapitation, and Suffocation, along with Swedish metal groups Dark Funeral and Dark Tranquility, and Russia's political punk act Pussy Riot.
Groove and jive at Jazz al Parque
If the guttural yells of metal musicians aren't your jam, then the sounds of jazz might be more pleasant for your eardrums. Jazz al Parque is one of the many other "al Parque" festivals Bogota and takes place every September. Previous lineups included Latin Grammy-award-winning pianist and composer Chucho Valdez along with jazz vocalist Jazzmeia Horn from the U.S., Brazilian harmonica player Gabriel Grossi, and Canadian jazz group Shuffle Demons. So if jazz is your thing, book a smooth getaway in Bogota for this awesome event—like the rest of the "al Parque" festivals, it's completely free!
Pro tip: If jazz is your thing, you're in luck—Colombia has an amazing jazz scene. A local trip planner who lives in Bogota can give you tips on all their favorite jazz clubs.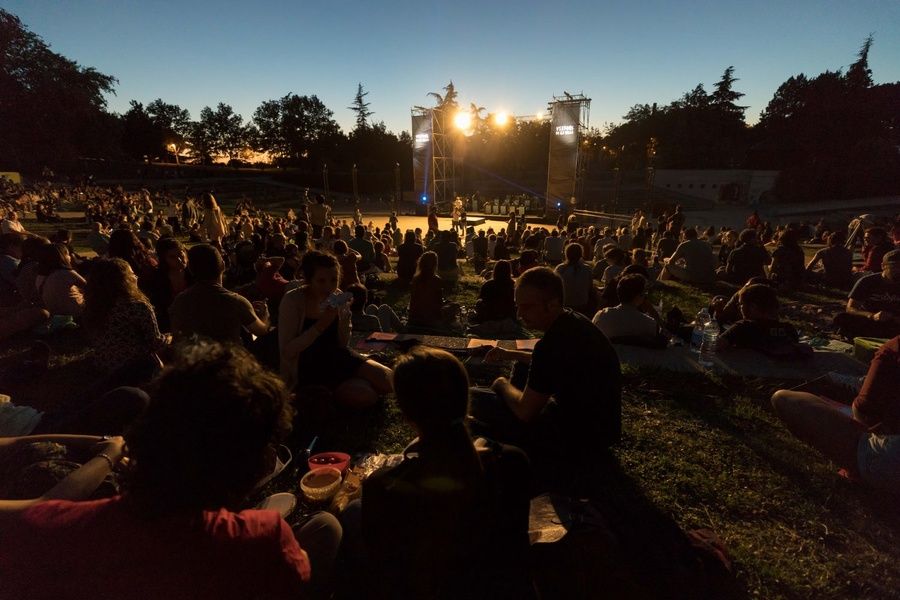 Listen to lyrical flow at Hip Hop al Parque
Hip Hop al Parque is for the hip-hop heads and urban music fans who get down with rap, reggae, dancehall, and R&B. Some performers who took the stage in 2018 included C15 and Labyrinth ELC from the Colombian city Medellin, The X-Ecutioners, Bahamadia, and EMPD from the United States, along with a variety of artists from Venezuela and Brazil. This festival takes place in late October at Simon Bolivar Park—which is easily accessible via Uber or public transportation. And for those that love urban culture, it's worth noting that Bogota is also known for its exceptional street art! Don't miss adding this incredible and completely free event to your list of things to do in Colombia.
Celebrate local culture at Colombia al Parque
One of the most musically diverse and incredible experiences in Colombia is the Colombia al Parque music festival, which takes place every year in July in several parks around Bogota. At this free festival, locals and travelers alike can enjoy a variety of melodic fusions and native rhythms of Colombia such as joropo, and cumbia. If you're thinking about a vacation in Bogota, have a trip planner help you organize it around this cultural gem.
Step and spin the night away at Salsa al Parque
With or without festivals, Bogota can be one of the best places to visit in Colombia—but Bogota's festival season comes to its end in November when Salsa al Parque commences. This free-for-all festival showcases Latino salsa artists all over the world, but especially from Colombia's bustling city of Cali—often called the "world capital of salsa dancing". This festival will take place on November.
Revel and frolic to EDM at Storyland Festival
The EDM celebration that is Storyland Festival, takes place in a different Colombian city every year. This year it took place in Santa Marta, an often-overlooked but stunning part of Colombia, northeast from the concert's former home in the city of Cartagena. Storyland is Colombia's biggest electronic music festival, complete with beach and pool parties alongside giant main stages. General admission tickets for both days are about $190, VIP tickets for both days are $300, and tickets with access to the Heineken Lounge, which guarantees a great viewing spot for the main stage, cost $700 for both days. This festival has boasted acts such as notable DJs Deorro, Lost Frequencies, Maceo Plex, and trio Agents of Time just to name a few.
Has the concert bug bit you yet? Have one of our local Colombian trip planners help you plan your perfect festival getaway from start to finish! They know all the ins and outs of the concert scene, so you won't miss a beat. your earplugs and best festival outfits ready, and feel free to message us with any questions. And before your trip, make sure to check out: