A far cry from the unpleasantness of the '90s, the Colombia of today is vibrant, safe, and brimming with adventure. Read about Colombia's best food, nightlife, outdoor activities, and more below. And after you've learned all about Colombia's points of interest, message us with any questions you still have about traveling to Colombia!
Want to make the most out of your trip? Tap into our network of local travel planners—Heroes—who build unique, locally-curated trip plans, designed just for you. Get started.
Table of Contents
Eat your heart out
Colombia's criminally underrated cuisine often comes as a shock to travelers. Fresh ingredients, immense pride in traditional dishes, and a booming gastronomy scene make Colombian food a huge point of interest for anyone with taste buds.
Local Dishes
Perhaps the most iconic Colombian dish is the humble arepa. A baked or fried maize patty, it's light, hearty, and accompanies nearly every local dish. But while arepas might be ubiquitous, something a bit more regional that can't be missed is paisa. A staple of Colombia's mountainous Paisa region (of which Medellin is the de facto capital), this kingly dish features rice, beans, three types of meat, avocado, and a wealth of other ingredients. Obviously, "real" paisa can only be found in Paisa, so if you find yourself in Medellin, you have to chow down at Hacienda—known for some of the best around.
Haute Cuisine
Colombia is one of Latin America's hottest food destinations, and for good reason; Colombian chefs are some of the most widely acclaimed in Latin America. In fact, Bogota alone had four of its restaurants named to Restaurant Magazine's list of the 50 Best Eateries in Latin America in 2016! For Bogota's signature blend of traditional ingredients and luxury cuisine, try chef Leonor Espinosa's LEO. Or, if you find yourself in Medellin—a gastronomic capital in itself—try the food-and-wine paradise that is Carmen. You'll never see Colombian food the same way again.
Get comfortable with coffee
Colombia is a veritable coffee, Eden. High on the slopes of the Andes in a region known as "The Coffee Triangle", the world's best beans are grown, picked by hand, and processed on-site. The resulting coffee is, to put it mildly, a revelation. And best of all, you can experience the entire process firsthand from bean to cup.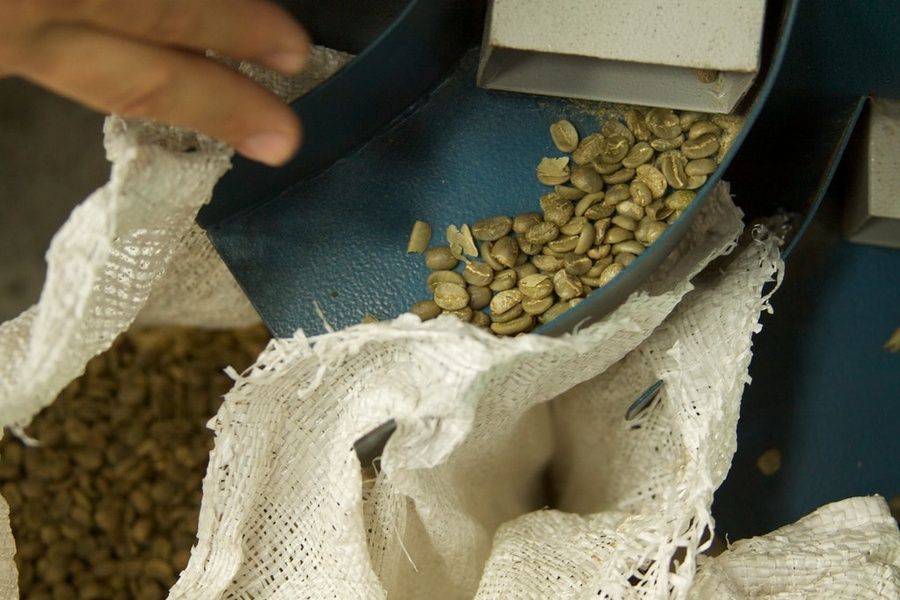 Stay-In
For a fully immersive experience, consider staying at one of the many traveler-friendly coffee plantation-cum-hotels that Colombia has to offer. Finca del Cafe, a plantation within the "Coffee Triangle" west of Bogota, offers luxury accommodation overlooking its gorgeous slopes, along with tours and tastings of its fantastic java.
Bean to Cup
To really experience the history of coffee in Colombia, you can't do better than a ground-up explanation of the industry by those who work in it. Experiencia offers comprehensive coffee plantation tours, also within the Coffee Triangle, that the history, importance, and techniques of coffee growing; they also have various price points should you like to stay local.
In the City
If you're having too much fun in Bogota to journey to the Coffee Triangle, don't worry—you can get your very own coffee tour without leaving the city. Flavors of Bogota, a guided journey through Bogota's wealth of cafes, offers practical information and history at every step—plus, LOTS of coffee. If guides aren't your thing, though, you can't go wrong by ducking into any cafe in Bogota's hip Chapinero district for a cup of joe. But honestly, it's Colombia—even the tinto is to die for.
Enjoy the wealth of biodiversity
While Colombia's cities might be incredible, they've got nothing on its nature. In fact, Colombia boasts the second-highest level of biodiversity on the planet. That means that Colombia has over 55,000 registered species within its borders! Needless to say, you can't miss the wealth of plants and animals that make Colombia so unique.
The Rainforest
Much of Colombia's unique flora and fauna grows in the heart of the Amazon jungle. In Leticia, the southernmost city in Colombia and capital of its Amazon region, you can watch parrots roost from the comfort of a park bench, dip your feet in the Amazon river, and journey out into the Amazon rainforest at leisure. While day trips out of Leticia are popular, absolutely nothing can beat boating downriver and staying overnight in a jungle lodge. There are literally hundreds of services that offer transportation, accommodation, and tours through the jungle, but whichever you choose, be sure to take a swim with pink Amazon river dolphins, watch a piranha feeding frenzy, and interact with native Amazon river tribes. For help planning your perfect adventure to the Amazon, you should ask one of our Colombian travel experts for help!

Ecotourism
With a phenomenal wealth of biodiversity comes a monumental responsibility for preserving it—and Colombia is really stepping up to the plate. In the last few years, ecotourism in Colombia has absolutely exploded. With a whopping 58 protected areas and 51 national parks (for perspective, the UK has only 10), there's so much to see, you won't know where to start. While your Colombian travel expert of choice can certainly put you on the right path, we'd recommend staying at a nature-friendly eco-lodge, like Calanoa, deep in the heart of the Amazon jungle. Whether deep in the Amazon, high in the Andes, or out on the coast, Colombia's nature will blow your mind. Learn more about Colombia's best spots for ecotourism here, or ask one of our Heroes to plan you an eco-excursion!
Parks
Due in no small part to the incredible variety and volume of its plants and animals, Colombia's cities are rife with public parks. Bogota's massive Simón Bolívar Metropolitan Park, in particular, can't be missed—and if a trip to the Amazon isn't on your itinerary, you can always make up for it with a journey to Bogota's extensive Botanical Gardens!
Taste the nightlife
Colombia's nightlife is second to none. One of South America's party capitals (and that's saying something), Colombia offers a range of nightlife options, depending on city and taste.
Bars
If you're not the type to party it up at a club, worry not—Colombia's cities are overflowing with bars. Probably the most motley bar scene can be found in Bogota; as diverse as its neighborhoods, Bogota's watering holes cater to all types. So pull up a stool and enjoy a hipster-approved local craft beer at Bogota Beer Company, take in the view and sip cocktails at Centrico's rooftop bar, or shoot aguardiente and listen to live music at Armando Records—whichever you choose, you can't go wrong!
Clubs
You can't talk about Colombia without talking about the clubs. Colombians love a good disco, and from Bogota to Cartagena, you've got a lion's share to choose from. That being said, due to its huge student population (it is, after all, home to over a dozen universities), Medellin takes the cake when it comes to club life. Head to Club Mansion, one of the most popular spots in town, to dance the night away!
Salsa
While Cali has its share of bars and clubs, salsa dancing is this city's true domain. Known as the world capital of salsa dancing, Cali absolutely abounds with salsa clubs. From the minute dancing starts in the late afternoon until the minute it ends late at night, clubs throughout the city are packed with dancers of all ages from all walks of life. Try the local-beloved Zaperoco for an authentic taste of Cali salsa, and don't forget to stay hydrated!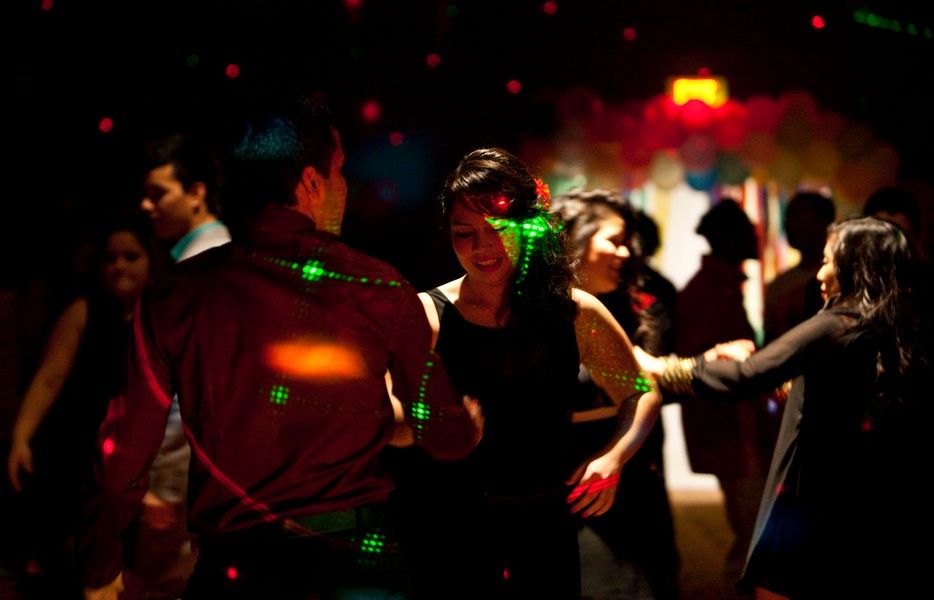 Tejo
A ubiquitous bar game that enjoys a level of popularity in Colombia on par with billiards in the UK, essentially boils down to throwing a heavy metal puck at gunpowder-filled targets. While it's played all over the country, is most often found in special bars in Bogota, where the beer flows (usually for less than a dollar) and fried plantains abound. From the working poor to the obscenely wealthy, everyone enjoys a good game of —usually accompanied by more than a few drinks.
Adventure outdoors
With such diverse geography, it's no surprise that Colombia's outdoor offerings are absolutely thrilling. From the jungle to the mountains, those who fancy the great outdoors will find Colombia a treasure trove of activities.
Trekking and Climbing
Colombia's intensely varied landscape offers unprecedented options for those who love to trek. Walk through the Cocora Valley to take in its cloud forests and majestic green hills; hike the Sierra Nevada de Cocuy to experience high Andean glaciers and mountain lakes. Fearless travelers can even scramble and climb to the famous Lost City in the Sierra Nevada de Santa Marta. Best of all, travelers can find national parks to tackle in every one of Colombia's 5 distinct natural zones. For help finding the perfect place to explore, reach out to a Colombian travel expert.
Windsports
From kitesurfing to paragliding, wind sports are perfectly suited to Colombia's topography. With so many mountain canyons, coastal breezes, and desert winds, there's no shortage of fuel for those who love to fly! Try kitesurfing at Calima Lake; with its excellent wind conditions (3rd best in the world!), intrepid travelers can have the experience of a lifetime.
Snorkeling and Scuba
The only country in South America with both Caribbean and Pacific coasts, Colombia has an absolute cornucopia of underwater attractions. Scuba excursions into the waters of the Pacific can yield unprecedented views of undersea ecosystems, but even snorkeling trips off the coast of Cartagena are absolutely stunning!
Take in the art and museums
Rich in history and culture, Colombia's museums and art galleries are some of the best around. While each city has its own unique art and museum scene, one thing is guaranteed—you'll be amazed by what you see.
Museums
Given how much is packed into Colombia's history, it's no surprise that the country has an abundance of excellent museums. And though it's hard to pick just one to talk about, Bogota's Gold Museum is truly something special to behold. Don't take our word for it—google it yourself! You won't be disappointed.
Art
Colombia is quickly becoming one of South America's premier locations for art and artists alike. From the abundant murals that adorn every inch of Bogota's hipster neighborhoods to Medellin's famed Museum of Modern Art, Colombia has no shortage of galleries and exhibitions. For a cost-free art excursion, visit Medellin's Botero Plaza to enjoy twenty-three statues by the legendary Colombian artist Fernando Botero!
Architecture
Often thought of as one of the most beautiful countries in the world, Colombia's splendor isn't limited to its natural charms. In fact, the Spanish colonial architecture that forms the heart of many of Colombia's cities is some of the best-preserved in the world. Cartagena has a pristinely maintained old town, thick with miles of cobblestone streets, colorful houses, magnificent cathedrals, and flower-covered terraces.

Delve into day trips
While Colombia's cities are absolutely incredible, remember: they're only half the fun. To really experience Colombia all the way, don't be afraid to get out of the city for a day trip or two—there's so much to do it'll shock you.
From Bogota
Though there's a superabundance of stuff to do if you find yourself needing a break from the city you absolutely have to check out the magnificent Salt Cathedral of Zipaquira. Less than an hour's drive from Bogota, this architectural marvel is built five hundred feet below ground in an ancient (though still in use) salt mine! Overshadowed only by its locale, the architectural beauty of stunning wonder can't be missed.
From Medellin
It's hard to think of a reason anyone would want to leave the "City of Eternal Spring", but if Medellin's not your speed, spend the day in Guatape! Less than 50 miles from Medellin, this incredible town boasts some of the most colorful architecture in the world crisscrossed with cobblestone streets and open-air markets. Even more impressively, Guatape is home to a stunning network of interconnected lakes, dotted with small green islands that were once hilltops—before the valley was flooded in the 1970s. When the water level gets low, you can even see the tip of a submerged church tower!
From Cartagena
While Cartagena is incredible in and of itself, it's also a great place to launch a day trip from! One destination well worth the trip is Palenque de San Basilio. Founded by some of the first freed slaves in the Americas, Palenque de San Basilio boasts its own language, customs, and culture. Only an hour away from Cartagena by car or bus, Palenque de San Basilio is an experience unlike any other in the world.
Have more questions about traveling to Colombia? Here's a list of our local Colombian travel experts who can help you, or you can message us any questions you have. And before your trip, make sure to check out: