The secret is out: Colombia is incredible. We talked with our local trip planners about touring their country, and came up with this list of 10 Colombia tourism tips:
When it comes to seeing Colombia, benefit from local knowledge—work with one of our locals to build your trip. They'll design a custom guidebook that ensures you'll see a side of their country that most tourists miss. Learn more.
Table of Contents
Tip #1: Explore as many of Colombia's cities as you can
Each of Colombia's top cities to visit has its own unique character and vibes. Costal Cali is historic, sunny, and beautiful. Mountainous Bogota offers a lot in terms of craft beer, art galleries, and spectacular views. No matter where you want to go, Colombia's safety levels have greatly increased alongside tourism—so you can feel confident exploring throughout Colombia's major cities.
As you travel, benefit from local insider knowledge. Our local trip planners tell us that charming spots in Bogota like La Candelaria and Chapinero often get overlooked by tour groups, but they're definitely a locally-beloved Bogota highlight.
Tip #2: Explore Colombia's hidden gems with local tours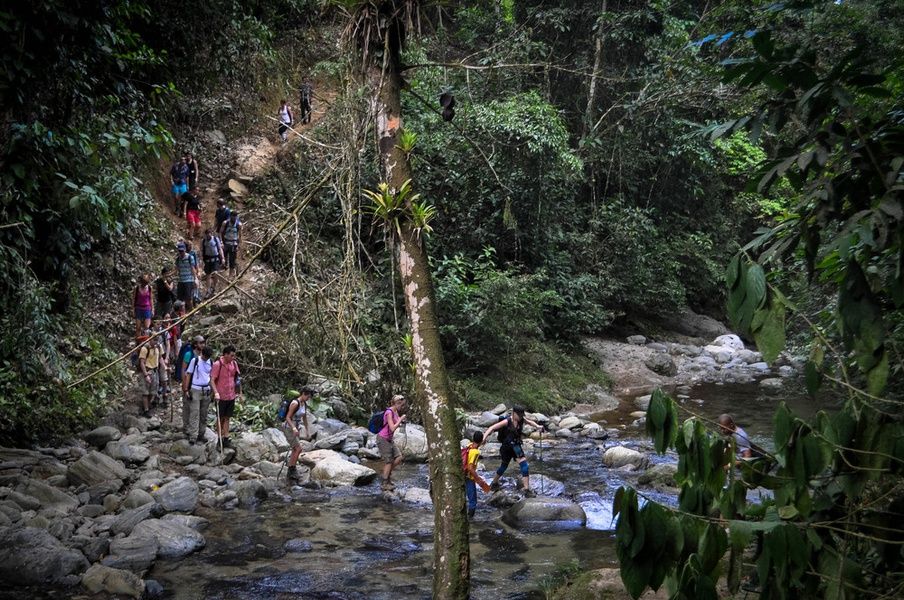 Locals tell us that one way to explore the true Colombia is by going to obscure, off-the-beaten-path sites like Lake Suesca (home of ancient religious rites), Utria National Park (rainforest paradise with butterflies and monkeys), or the Choco Coast (a remote beach territory with sea turtles and whales galore). If you're looking for things to do in Colombia that are a little different, these spots will satisfy!
As you build your Colombia itinerary, keep in mind that these hidden gems might be a little tricky to access. Don't travel blindly—our trip planners in Colombia are fantastic resources for these kinds of adventures since they know the most efficient ways to get to and from often-remote locations.
Tip #3: Use domestic flights to save more time for touring
Colombia, known as "The Gateway to South America," is twice as big as Texas. If you're hoping to hit a bunch of Colombia's best things to do (and spend less time getting to them), locals say that domestic flights are key. One of the safest ways to travel Colombia, domestic flights are also much cheaper than you'd expect. For example, a 1.5-hour flight from Cartagena to Bogota averages $80, while a 1-hour flight from Cartagena to Medellin is about $75.
Save some dough on your ultimate Colombia itinerary by booking domestic flights at least a month in advance. LATAM, Viva Air, Air Avianca, and COPA offer the most budget-friendly flights throughout Colombia, most of which are nonstop and can get you between major cities in under 2 hours.
Tip #4: Know the three signs of a tourist trap
As with any location with big crowds and large numbers of tourists, Colombia has its fair share of tourist traps, particularly in big cities. Locals note that places like Bogota and Medellin are generally safe to travel, but petty thieves and scammers have been known to target tourists.
While rarely threatening to tourist safety in Colombia, tourist traps can put you in uncomfortable situations that are hard to leave. The three signs of a tourist trap are 1) if you feel backed into a corner while bartering, 2) if someone pressures you to show personal documents or cash, or 3) if you feel obligated to stay at a store or given area.
(Or, you know, if you look around and everyone is clearly not Colombian.)
Don't get stuck in a tourist trap—work with one our trip planners to design a customized guide book. If you find yourself in a situation like the above, confidently decline any offers, head to a well-populated area, and contact the tourist police at (1) 3374413.
Tip #5: Find unique gifts for friends and family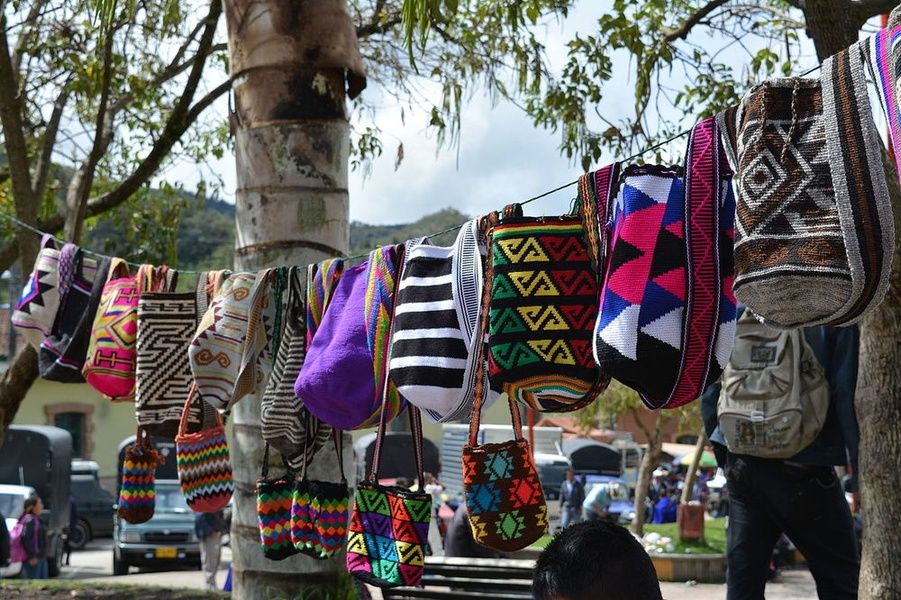 You know you've done Colombia tourism right when you find one-of-a-kind gifts from local vendors. Locals recommend adding plenty of local shopping to your Colombia travel itinerary by exploring farmers' markets, urban boutiques, and artisan stalls. Shopping at these kinds of places is ideal for supporting Colombia's up-and-coming economy.
Enjoy insider tips—our locals recommend keeping an eye out handmade Wayuu mochila bags, traditional volteado hats (from Cartagena), or chocolates and coffees from farms in Colombia's Coffee Triangle. Searching for these items will take you to some of Colombia's most incredible places to visit—for example, the most authentic mochila bags are made by local Wayuu artisans in the little-known desert towns of Riohacha and Cabo de La Vela in La Guajira.
Pro tip: Currently $1 USD equals nearly 3,500 Colombian pesos. For up-to-date info on Colombia's currency exchange, ATMs, and credit card use, check out these 2024 Colombia travel FAQs.
Tip #6: Spice up your trip with incredible Colombian food
As you chart your Colombia itinerary, make time to try regional specialties everywhere you go. Locals recommend Medellin's hearty bandeja paisa (beans, sausages, and plantains), Bogota's ajiaco soup, and Cartagena's streetside seafood.
When it comes to Colombian food, some dishes are purely seasonal and are served mainly around the holidays (locals say the holidays are a great time to visit Colombia). Not only will you get to try creamy natilla custards at Christmas or turtle stew at Easter, but you'll also get to party hard at Colombia's amazing festivals—a win-win.
Tip #7: Use public transportation whenever possible
Colombia's public transportation checks off all of our boxes—it's intuitive, clean, affordable, and good for the environment. Our local trip planners tell us that depending on where you go in Colombia, you'll find different public transport options available. For example, Medellin is home to Colombia's only metro system.
In other popular spots—think Cali, Bogota, Cartagena—public buses are the most popular way to get around town quickly for both locals and tourists. In major cities, most bus tickets average just $0.40/ride. Public buses are generally safe to use at night, and the pick-up and drop-off systems are very similar to those in the US (good news for Americans traveling to Colombia).
Local tip: You can also order taxis with apps like EasyTaxi and Tappsi. In addition, learn about using Uber in Colombia.
Tip #8: Design your own self-led tours
There are a lot of perks to building your own Colombia itinerary, like saving money spent on expensive tours, prioritizing which Colombia's highlights you want to see, and getting to explore the most unique parts of Colombia. And since Colombia offers unique experiences for every traveler, you're basically guaranteed a one-of-a-kind trip.
Don't know where to start when it comes to planning your trip to Colombia? Why not ask someone who actually lives in Colombia? Our local trip planners can design a custom guidebook based on your interests and their insider knowledge.
Tip #9: Hablo
español? It's time to learn!
Many Colombians know basic conversational English, but locals tell us it pays off to brush up on the basics of conversational Spanish. No need to have a degree in Spanish! Colombian locals are friendly, and knowing a few phrases will make it easier to make connections, ask for help, or access places to visit that tourists don't normally see. Whether you spend 4 days or 2 weeks in Colombia, you're also less likely to experience culture shock when you're familiar with a couple of common Spanish phrases.
Tip #10: Get a local's perspective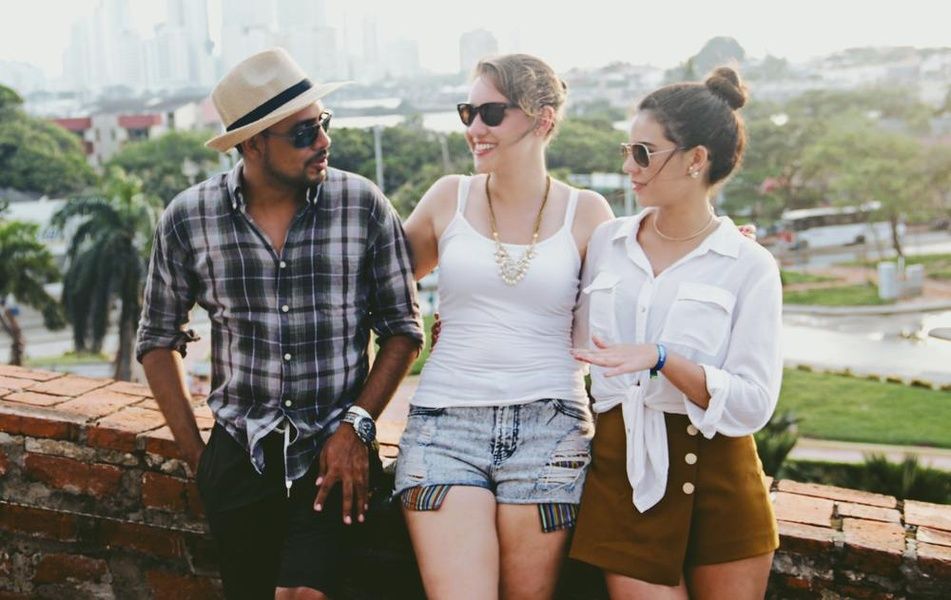 Whether or not it's your first time traveling to Colombia, or you're bound to have questions about seeing all the great Colombian sights.
Get a local's perspective on what makes Colombia so wonderful. With their advice, you'll get off the beaten path, travel independently and see a side of Colombia that most tourists miss.
--
And for more about Colombia travel check out our articles on: