Cartagena's famous beaches, warm culture, and charming Old Town make the city one of our favorite Colombian destinations. Locals tell us you can enhance your itinerary by taking an easy day trip—they suggest the following 8-day trips from Cartagena, from the Rosario Islands to Tayrona National Park.
See Cartagena like a local. Work with one to plan your trip. Our trip planners are Colombian locals who will introduce you to a new side of their hometown. Learn more.
Table of Contents
#1: San Basilio de Palenque
Palenque, only 1.5 hours from Cartagena, was the first free black community in the Americas. Founded in the 16th century by Benkos Bioho, an African king who was sold into slavery before escaping from the slave port of Cartagena in 1599, Palenque became a walled city inhabited by former slaves. (Walled to protect themselves from their Spanish captors.)
In 2003, UNESCO declared the village a Masterpiece of the Oral and Intangible Heritage of Humanity.
#2: Rosario Islands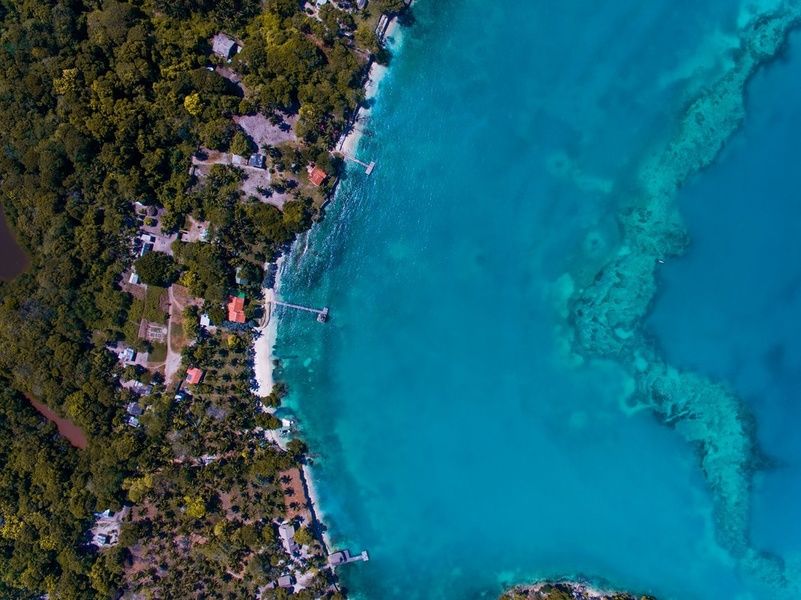 Composed of 27 stunning islands, the Rosario Islands offer something for every type of traveler. About an hour from Cartagena proper, locals tell us you can swim, surf, snorkel, scuba dive, or just settle back in the sand with a cold drink. Whether you're on a romantic getaway or just stopping by on a Colombian odyssey, these unparalleled islands are an incredible day trip destination.
Local tip: One of the islands, Isla de Pajarales, even boasts its very own Oceanarium where travelers can enjoy the beautiful aquatic life of the Caribbean.
#3: The volcanic mud baths of El Totumo
The volcano of El Totumo is filled with silky mud, not lava. Nicknamed the "Volcano of Youth," locals say that it's mud is said to contain magical healing properties. At only 45 minutes away from the city, a day trip to dip in this incredible mud bath is a Cartagena highlight you have to experience yourself.
#4: Archipelago of San Bernardo
While the Rosario Islands are definitely more well known, locals tell us that the Archipelago of San Bernardo also deserves a spot on any Colombian itinerary.
A cluster of 10 islands off the coast of Cartagena, the San Bernardo Islands are some of the most widely-inhabited in the Caribbean; in fact, the tiny man-made island of Santa Cruz is the most densely populated island in the world!
#5: La Boquilla's mangrove swamps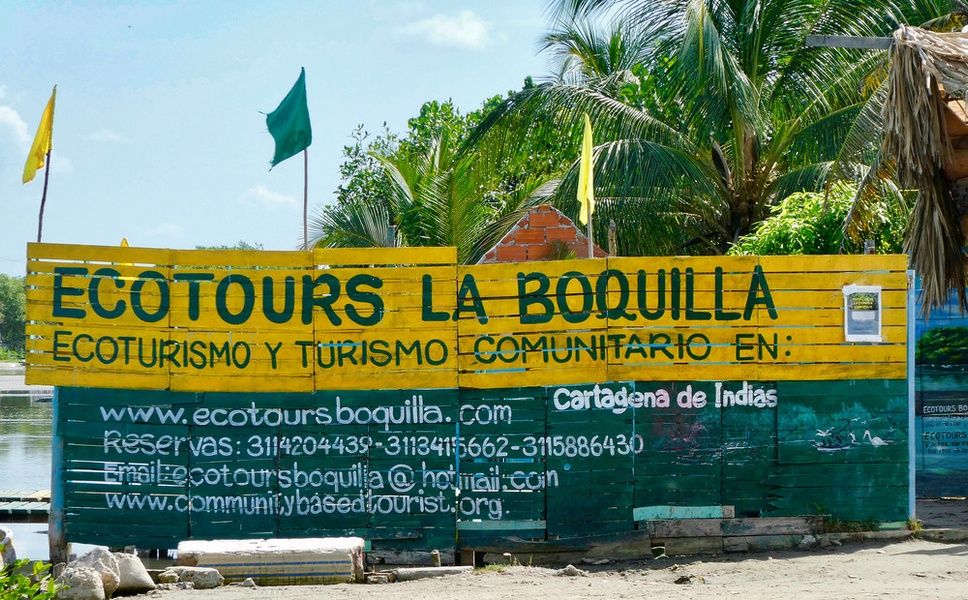 Cartagena day trips aren't all tanning and napping in smooth sands. What's your travel style? Our trip planners say if you're more of the outdoor type, then visit the charming fishing village of La Boquilla. Here, locals say you'll find fantastic music and cuisine, all heavily influenced by La Boquilla's Afro-Colombian roots.
Enjoy La Boqilla's mangrove forests and wonderful public beaches! The chance to kitesurf, scuba-dive, and swim make La Boquilla one of Colombia's prime places to visit.
#6: The colonial village of Usiacuri
Usiacuri, a charming colonial village an hour and 45 minutes away from Cartagena, is a can't miss Colombian destination. Situated in Colombia's Atlantico region, the village is an excellently-preserved remnant of the country's Spanish colonial history and has remained practically unchanged since its founding in 1533.
#7: Tayrona National Park
One of the best parts of being in a tropical climate is being able to indulge in its bounty of biodiversity. Locals say that Tayrona National Park is about 4 hours away from Cartagena via a shuttle to Santa Marta and a quick Uber or taxi ride—but it's well worth the trek.
The park is rife with ancient beach coves, lush forests, and pristine sands, as well as innumerable species of marine life, birds, and animals.
#8: The island of Tierra Bomba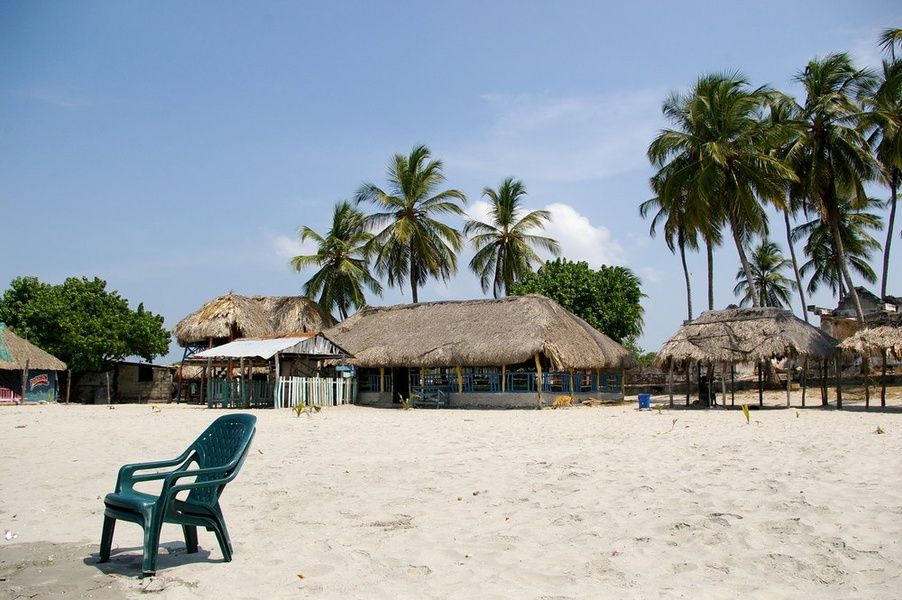 Last but not least of Cartagena's incredible day trips is the beautiful Tierra Bomba. Just south of Cartagena, locals describe the island as an open-air museum due to its incredible architecture and the 18th-century military fortress, Castillo San Fernando de Bocachica.
Tierra Bomba is truly one of Colombia's hidden gems; although it's not often visited by travelers, the island has so much to offer. Locals suggest playing on the beach, experiencing Cartagena's rich history, feasting on succulent seafood, or geting crazy in an oceanside club.
--
For more, work with a local to plan your trip. And check out our other Colombia articles, like: