With so many beautiful spots in Colombia, it's hard to know what's worth visiting. That's why we've created this list of 6 famous places in Colombia that you absolutely have to see for yourself! If you have any questions after reading this, don't be afraid to reach out and message us.
Want to make the most out of your trip? Tap into our network of local travel planners—Heroes—who build unique, locally-curated trip plans, designed just for you. Get started.
Table of Contents
#1: Medellin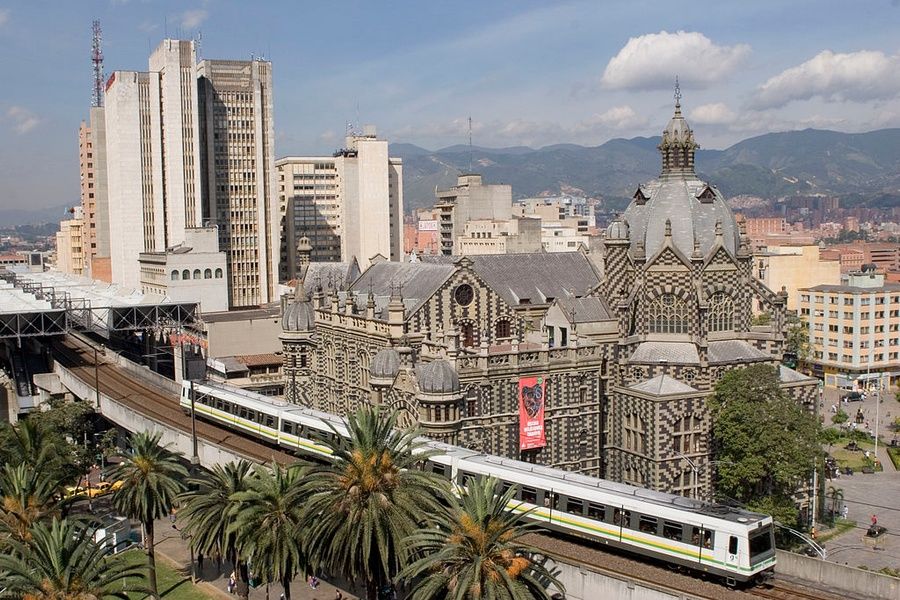 Once known as the most dangerous city in the world, Medellin has since become one of the safest cities in Latin America. These days, Medellin is better known for its hipster cafes, unique museums, and beloved Flower Festival than for its traumatic past. If you're into amazing parks, delicious food, and an artistic, youthful vibe, you have to add a trip to Medellin to your Colombia travel plans.
Pro tip: Medellin is known as one of the best cities to visit in Colombia for many reasons—chief among them is its amazing climate. In fact, Medellin's nickname is "The City of Eternal Spring"!
#2: Tayrona National Park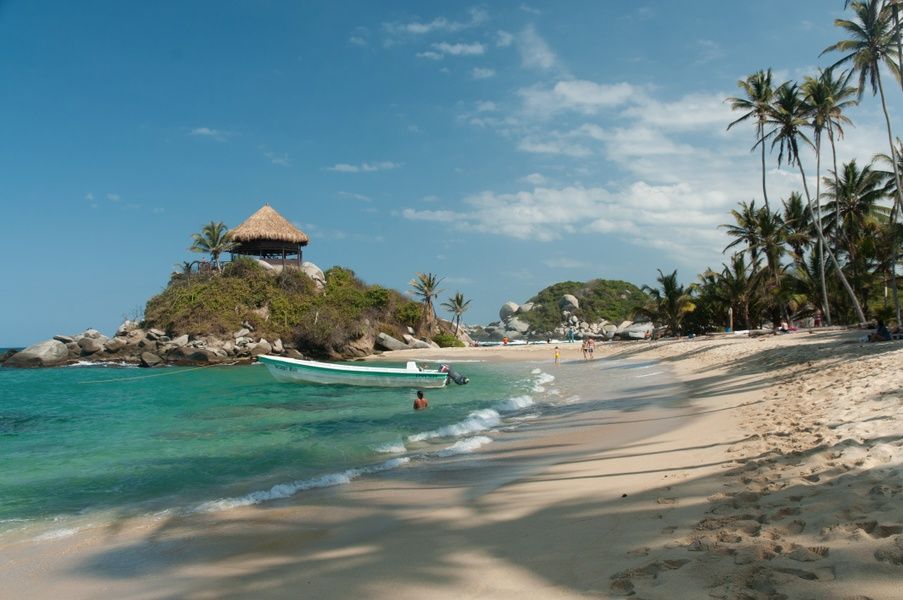 Located on Colombia's northern coast where the Santa Marta Mountains crash into the Caribbean Sea, Tayrona National Park is built for nature lovers. Tayrona offers some of the best beaches in Colombia for swimming and snorkeling, along with amazing hiking and incredible excursions. Lagoons and tropical jungles abound, offering breathtaking vistas everywhere you look. Whether you're spending 2 weeks in Colombia or just popping in for the weekend, you absolutely have to visit Tayrona.
Pro tip: Need some help navigating Tayrona National Park? Chat with a Colombian local for some logistical advice.

#3: Cartagena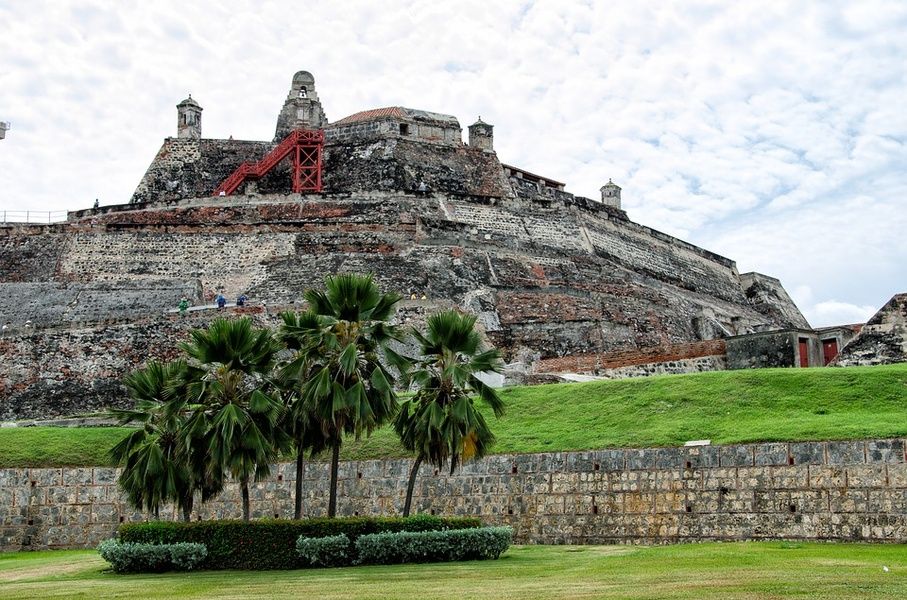 Located on Colombia's Caribbean coast, the city of Cartagena is best known for its colonial Walled City, its laid-back culture, and its wild nightlife. An especially charming port city packed with amazing history and gorgeous architecture, Cartagena is surrounded by amazing beaches and even-more-amazing island getaways. Example: the Rosario Islands—where you can find endless tropical drinks and some of the world's best snorkeling—are just a boat ride away.
#4: The Rosario Islands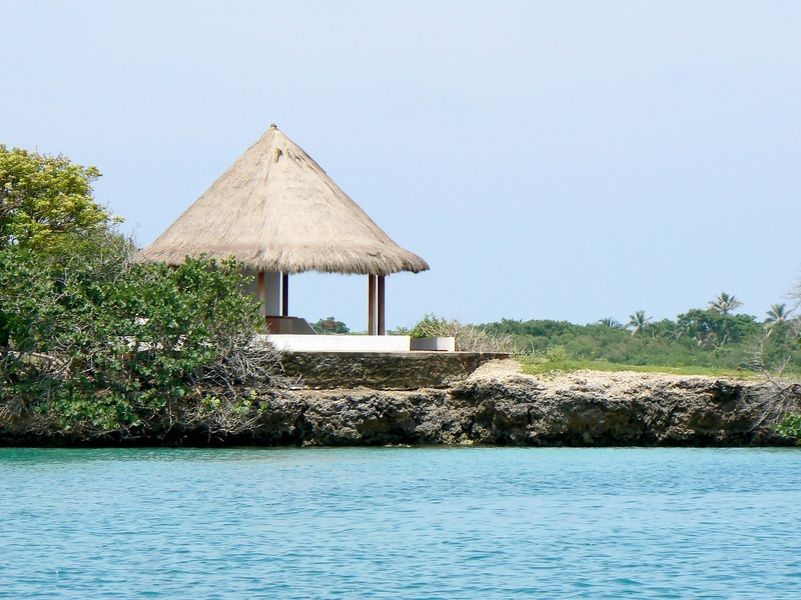 And speaking of the Rosario Islands: located just 60 miles from Cartagena, exploring the Rosario Islands makes the perfect day trip from Cartagena. Relax alongside coral reefs and marine life or scuba dive the clear-blue water. Even if you're planning a purely city-based Colombia itinerary, we'd still consider adding a stop here to your list.
Pro tip: If you're looking to spend a night or two on one of the Rosario Islands, we'd recommend that you talk to someone who lives there for an inside perspective on where to stay. The hotels and resorts can be a bit hit-and-miss.
#5: Bogota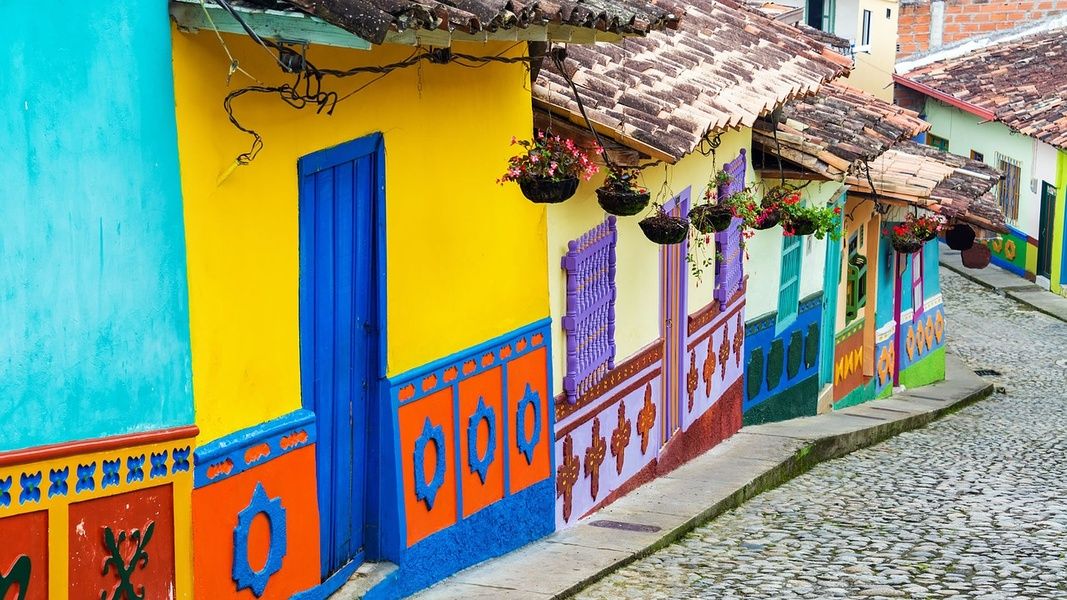 The Colombian capital of Bogota is known for its amazing food, warm people, and impressive street art. There are tons of things to do in Bogota, from feasting on traditional Colombian food to exploring the city's world-renowned street art. Whatever it is you're looking for, this unique city is filled with exciting sites and activities to add to your Bogota itinerary.
Pro tip: Bogota is really safe and really fun, making it a favorite for solo travelers to Colombia.
#6: San Gil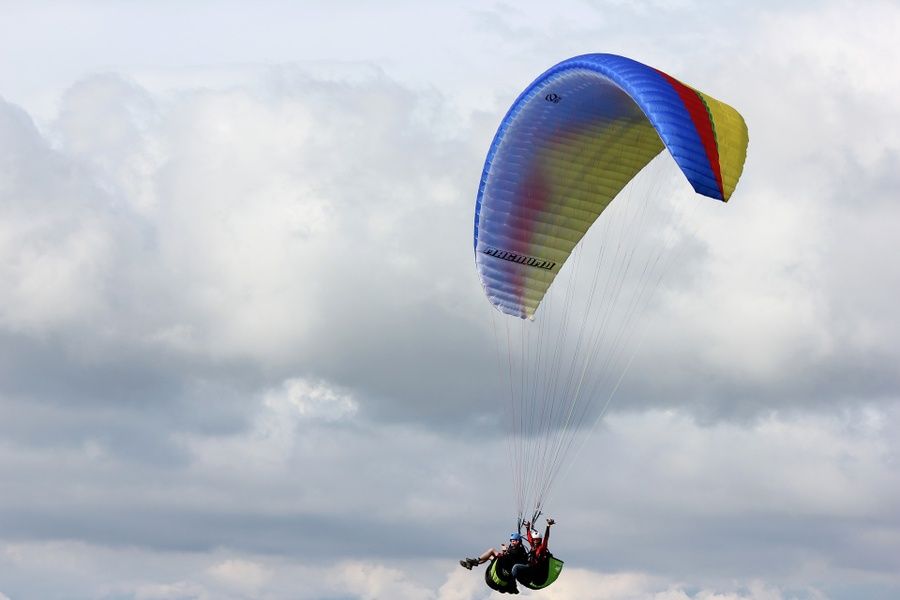 San Gil is located about two hours south of the city of Bucaramanga in the northern region of Colombia. For those looking to add a bit of adventure to their perfect Colombia itinerary, San Gil is the place to be. From paragliding to white water rafting to climbing in the nearby Chicamocha Canyon, San Gil's terrain offers a wide variety of outdoor sports that will excite any traveler. These days, Colombia is quite safe for travel—so there's no need to worry about getting off the beaten track!
--
Heading to Colombia? Make sure to have a local Colombian travel expert help you plan your trip. They'll handle all the messy logistics and work with you to create an itinerary that brings you to the Colombia that *you* want to see—not the same tired tourist destinations in your Barnes & Noble guidebook. Any questions? Feel free to message us! And make sure to check out: