Ranging from foliage-shrouded forest paths to arid desert trails, Colombia offers stunningly unique hiking experiences for every type of traveler. Keep reading to learn all about Colombia's top 7 hiking trails and what makes them so incredible—once you do, message us with any questions you have about planning your dream Colombian hiking excursion!
Want to make the most out of your trip? Tap into our network of local travel planners—Heroes—who build unique, locally-curated trip plans, designed just for you. Get started.
Table of Contents
#1: The Lost City Trek
Without a doubt one of the most unique experiences to be had in Colombia, the Lost City Trek is a 4-5 day affair, culminating at the La Ciudad Perdida—the Lost City. The stunning and fascinating ancient capital of the Tayrona civilization, La Ciudad Perdida dates all the way back to 800 BC, making it hundreds of years older than Machu Picchu. Rediscovered in the '70s, the Lost City offers excellently-preserved ancient architecture and incredible views throughout the out-of-this-world trek to the site. Beginning and ending in the small town of Machete, a few hours south of the coastal haven of Santa Marta, a hike to the Lost City is a must for any hiking junkie. This 28-mile journey winds its way through a diverse Colombian landscape of coastal luscious jungles, towering peaks, and beautiful valleys. Pack your sunscreen and walking shoes and reach out to one of our local trip planners to start planning your trek to this historic gem!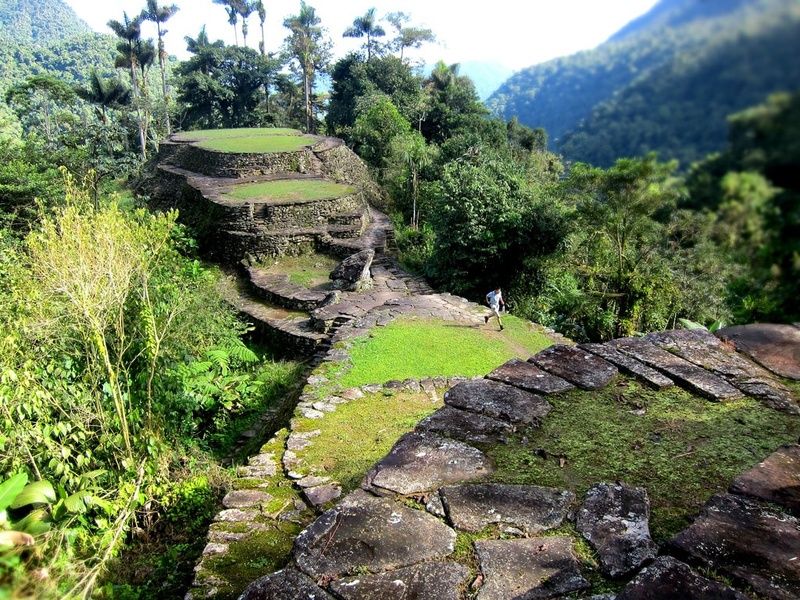 #2: The Cocora Valley
Located southwest of Bogota, the Cocora Valley's gorgeously diverse scenery, relatively easy-going hike, and towering wax palms have earned it its reputation as one of the most popular hiking spots in Colombia. The Cocora Valley hike starts in the coffee town of Salento and meanders through the cloud forest, green valleys, and mountains spotted with towering palm trees. You can catch a 20-minute ride from Salento to the trailhead and pick one of the various hiking routes, all lasting around four to five hours. Since you don't have to be in tip-top condition to hike any of these trails, the Cocora Valley, like the rest of Colombia, safe and suitable for families. Although the luscious jungles provide hikers with stunning scenery, the valley is best known for its wealth of wax palms, the national tree of Colombia. Plus, Salento is a great place to visit if you're interested in touring one of Colombia's numerous coffee towns! Pack lots of water and a picnic lunch, because hiking in the Cocora Valley is a Colombian experience you can't miss!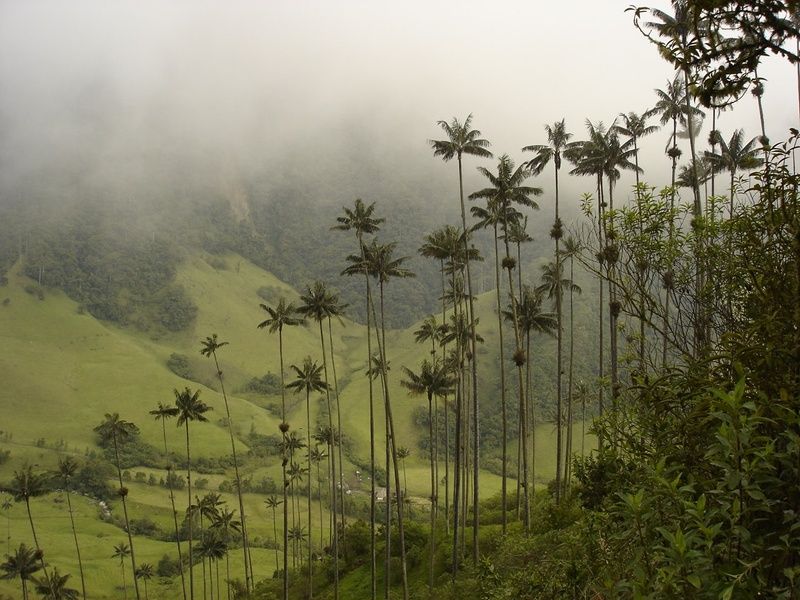 #3: La Chorrera Waterfalls
Anybody who's done their research knows that Bogota is a Colombian city you simply can't miss. What you may not know, however, is that only two hours away from Bogota lies one of Colombia's natural gems—the waterfalls of La Chorrera. Located in the small mountainous town of Choachi, La Chorrera is a stunning example of Colombia's natural beauty. The hike to La Chorrera winds through four miles of luscious cloud forest, home to countless species of colorful plants and animals. The whole hike takes 4 to 5 hours, depending on your individual fitness level. If you're interested, there are also options to horseback ride or spend the night in the park's campsite. Reach out to one of our Heroes to plan your excursion to La Chorrera Waterfalls!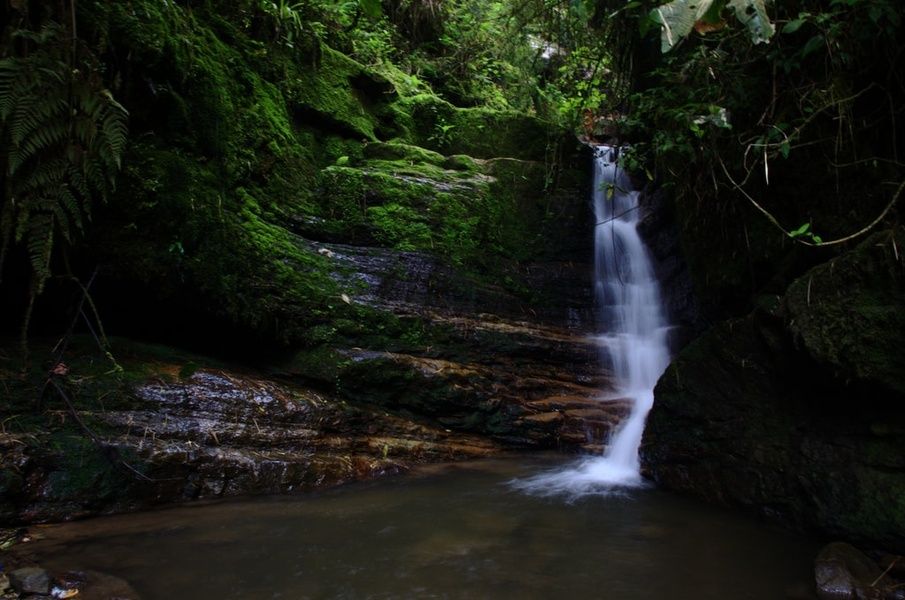 #4: The Caño Cristales
You'd be remiss if you didn't take a trip to Serrania de la Macarena National Park, home to one of Colombia's best outdoor adventures—the Caño Cristales! Only two and a half hours south of Bogota, the Caño Cristales (also known as "The River of Five Colors" and "The Liquid Rainbow") brilliantly shimmers in red, green, yellow, blue, and black courtesy of its unique algae. The Caño Cristales is by far one of the most beautiful places to visit to visit in Colombia, and the surrounding park provides hiking options for the whole family. The trails wind around this gorgeous river, at varying levels of difficulty, providing visitors with different options to fit individual ability. Best of all, after you're done hiking, you can cool off with a dip in the crystal clear river!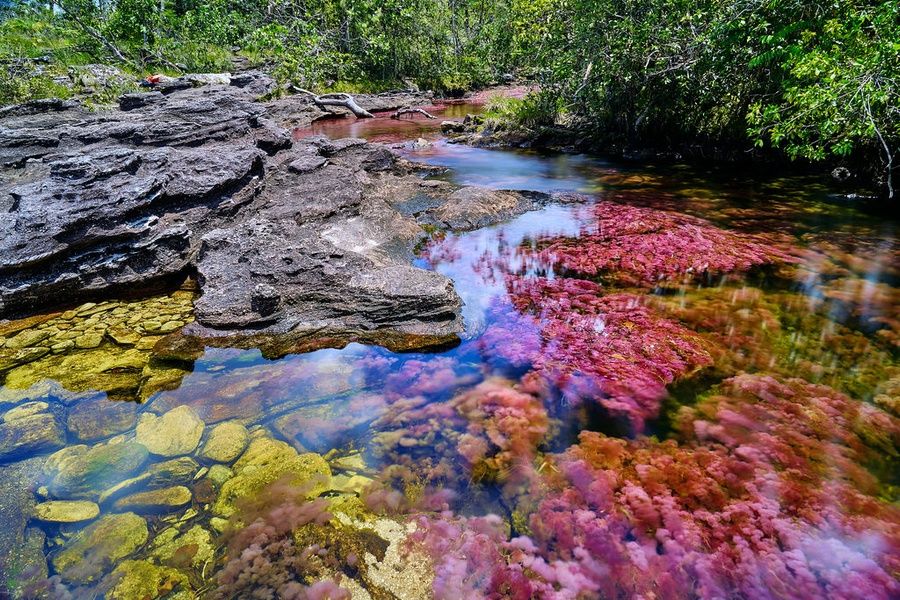 #5: Chingaza National Park
Only two hours north of Bogota lies Chingaza National Park. Home to the primary source of nearly 80% of all of Bogota's water and five phenomenal hiking trails, the park is open to casual visitors and serious hikers alike. Located on the Eastern side of the Andes, the park's alpine hiking trails wind past rolling mountains, beautiful Andean forest, and crystal clear lakes. If you're wondering which trail would suit you the best, reach out to one of our local Colombian travel experts and let them help you plan your trip! A trip to Chingaza National Park is a great way to get away from the hustle and bustle of Bogota for a weekend and connect with nature. With numerous species of animals and nearly a thousand species of plants, the hiking trails wind through a vastly diverse offering of biology. On the whole, Colombia, is safe for travelers—and Chingaza is no exception—so make sure Chingaza gets a spot on your Colombia itinerary!
#6: El Cocuy National Park
El Cocuy National Park is a stunning Colombian treasure, located north of Bogota, and offers over 30 miles of hiking trails. El Cocuy National Park boasts stunning snow-capped mountain peaks, deep valleys, perfectly pristine glaciers glacial lakes. The park was closed due to locals' concerns regarding the potential negative effects of tourism on the but has since been partially reopened, allowing visitors to experience El Cocuy's many charms. Known for its breathtaking mountain views and seemingly otherworldly landscapes, The El Cocuy National Park is a highlight of Colombia's stunning natural charms. Located nearly 16,000 feet above sea level, the Park is home to incredibly unique plants and mist-shrouded mountains. There are three different trails now open to the public, and all require visitors to register and complete a briefing about the park—so make sure to have your Hero plan your trip with plenty of time before you go. Additionally, as it would take a lot more than a day to see everything the park has to offer, so we would recommend staying in the nearby towns of El Cocuy or Guican—or, if you're feeling particularly adventurous, you can also camp within designated areas within the park.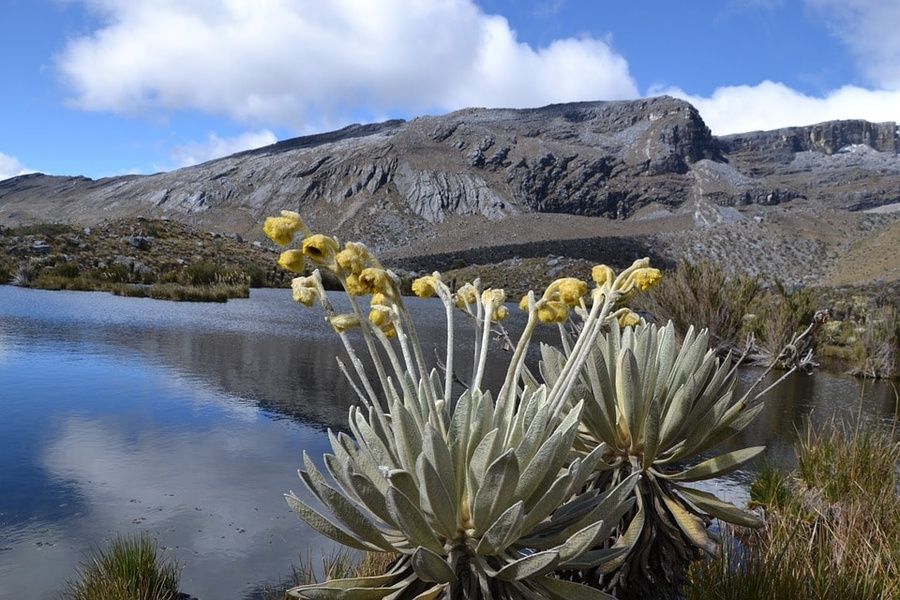 #7: Chicaque Natural Park
Chicaque Natural Park is perfect for anyone looking to explore Colombia's stunning biodiversity. Located only an hour away from Bogota, Chicaque is a beautiful cloud forest haven, which is super accessible and filled with family-friendly activities. Chicaque boasts over 20 km of hiking trails, a 325-foot-high zip line, horseback riding, and eco-lodge accommodations in the middle of the forest—even at the top of trees! The Park offers eight different hiking trails winding through luscious cloud forest; the trails are clearly marked and suitable for individuals at all fitness levels. We can't stress it enough—Chicaque's plethora of activities, as well as variety of plant and animal life, make it one of the best places to visit in Colombia.
--
Have more questions about hiking in Colombia? Here's a list of our local Colombian travel experts who can help you, or you can message us any questions you have. And before your trip, make sure to check out: