Colombia starter pack
See Colombia differently. Download everything you need to know before your trip.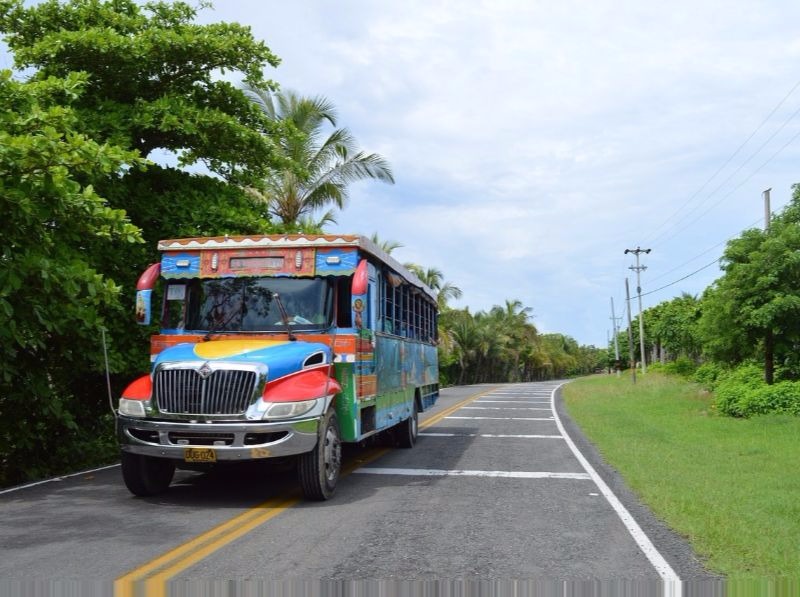 Why You Shouldn't Be Afraid to Go To Cali
ViaHero · May 10, 2018
Colombia's third most populous city is home to a bustling art scene, breathtaking history, and most importantly? Salsa! Santiago de Cali—known to most as simply "Cali"—is best known as the world's capital of salsa dancing. Although its title is an exciting one, Cali does have something of a rugged history with an unsavory reputation. The good news: Cali's crime rates are dropping at an impressive rate. Though still somewhat gritty, Cali is a must-visit for anyone traveling through Colombia with a flair for dance.
Read on to learn everything you need to know about staying safe in Cali, and for more information on staying safe in Colombia, feel free to message us directly!
Want to make the most out of your trip? Tap into our network of local travel planners—Heroes—who build unique, locally-curated trip plans, designed just for you. Get started.
Know where to avoid—and where to party!
Cali is one city where it's not a bad idea to stay on the beaten path—neighborhoods like Ciudad Jardin and Barrio El Peñon are traveler-friendly with Instagram-worthy photo ops worthy of the best cities in Colombia. San Antonio is home to salsa clubs on every corner, with thumping beats pouring into the streets. Normandia is a great place to stay, with plenty of Airbnbs and hotels for travelers of all types. Like any city, however, Cali has a few places to steer clear of. For instance, you likely won't want to be wandering around Siloe, Aguablanca, or Terron Colorado.To ensure you won't accidentally wander into a neighborhood you shouldn't, choose one of our Colombian travel planners to build you a custom offline map for your smartphone!
Uber is always a safe bet
Uber is a great way to get around Colombia, and Cali is no exception. Some travelers report being overcharged or having communication issues with regular cab drivers, so Uber can help avoid this hassle altogether, and can help you stay safe on your Colombian adventure.
Safety starts where you stay
When you stay in Cali, you might want to consider staying somewhere with a doorman or a front desk area. Options like hotels, hostels, and nicer apartment buildings will likely have someone to greet you before you enter your room. This ensures no one is entering your building who shouldn't be—thus keeping you safe on your Colombian sojourn!
Most crimes are those of opportunity
Petty crime is by far the largest issue in Cali, and petty crime relies largely on opportunity. Fortunately, the best deterrent comes down to education and awareness! By following the same advice you would take in any large foreign city, you can be sure you'll be safe while you explore Colombia. Don't give thieves the opportunity to ruin your trip: lock up your windows, doors, and valuables. Make sure your camera and phone are stored safely, especially when you're out in Cali's famous salsa clubs! Another tip on staying safe, especially for solo female travelers, is to carefully watch your drink—you never know who could be up to no good! Our Colombian travel experts can give you more insight into common scams and issues faced by travelers to Cali.
Learn the local lingo
Want to know an awesome way to ensure your safety, get where you're going, and make new friends? Learn some Spanish! When you're hitting the dance floor in one of Cali's salsa clubs, you're going to want to know your derecha from your izquierda. Here are some great phrases to know:
"Where is …"→"¿Dónde está …"

"How much is …"→"¿Cuánto es …"

"I need help"→"Necesito ayuda"

"Hello"→"Hola"

"Thank you"→"Gracias"

"Where is the bathroom"→"¿Dónde está el baño?"

"Do you speak English?"→"¿Habla usted Inglés?"
Ready to plan your own Cali adventure? Reach out to one of our local travel experts or message us directly to create your own personalized travel itinerary. And before your trip, make sure to check out:
-
Tap into our community of local travel planners—Heroes—who build locally-curated, flexible trip plans, designed just for you.
Learn more.