Colombia starter pack
See Colombia differently. Get everything you need to know before your trip straight into your email.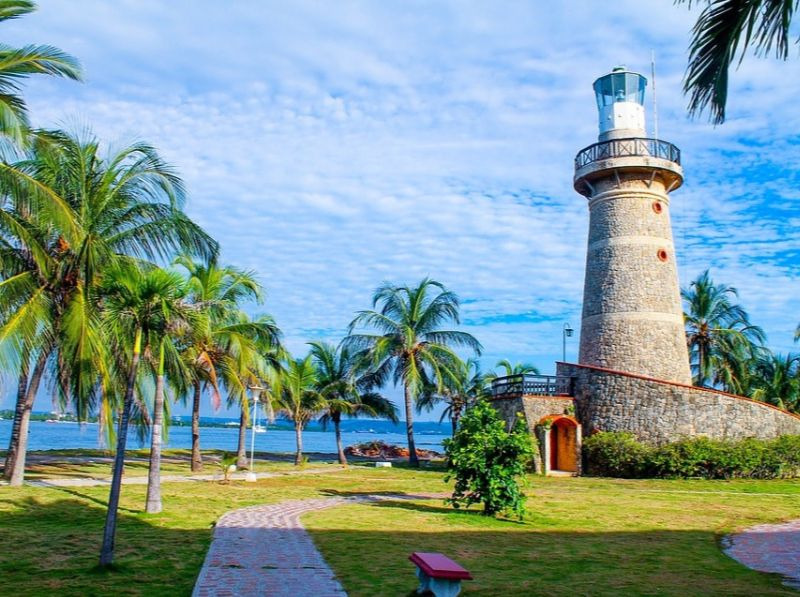 Cartagena Is Perfectly Safe. Here's Why.
ViaHero · Updated August 27, 2018
Cartagena's crime rates have dropped hugely in recent years, and tourism efforts have made the city safer than ever. But before you jet off to this Caribbean paradise, make sure you check out this information on staying safe in Cartagena. Any questions? Message us!
Want to make the most out of your trip? Tap into our network of local travel planners—Heroes—who build unique, locally-curated trip plans, designed just for you. Get started.
Violent crime is extremely rare
Petty theft and scams are by far the most common crimes reported in Cartagena, and violent crime against tourists is nearly nonexistent.
To quote the US Department of State, "Crime levels in the major tourist areas of Cartagena, including the historical center (El Centro, San Diego), neighborhoods of Getsemani, Bocagrande, El Laguito, and Castillogrande are considerably lower and are rarely violent, but petty theft, scams, and similar crimes remain common in these areas. "
Translation: The majority of crimes committed in Cartagena are merely those of opportunity. An unattended bag, an unzipped purse, a cell phone left out, or an unlocked hotel door can all provide an easy target for mischief.

By remaining attentive and keeping your wits about you, you can avoid the most frequently reported crimes in Cartagena.
It's easy to avoid theft and scams
Crowded buses are a pickpocket's dream. Instead of crowding in, avoid the sweat of buses with an Uber! Otherwise, be sure to keep your belongings close and in sight.

Watch all of your drinks being made, and keep an eye on them.

Don't flash valuables openly. Use discretion when texting or making calls, as it's easy for someone to come up and grab your phone.
You probably have all the necessary vaccinations
Don't worry about getting sick—you probably have all your necessary vaccines already.The CDC also recommends getting the hepatitis A and typhoid vaccines before traveling to Colombia, although they are not required. If you're visiting smaller or more rural areas of Colombia, it may not be a bad idea to talk with your doctor about receiving these shots.
Read on: Colombia travel FAQs
You can still use Uber
Although taxi fare in Colombia is regulated by the government, scams can happen. By using regulated apps like Uber, EasyTaxi, and Tappsi, you can guarantee you won't be taken advantage of.
The tap water is safe
The tap water in most of Colombia's major cities, including Cartagena, is perfectly safe to drink. If you are still concerned about the water, however, bottled and purified water is cheap and accessible everywhere. With that in mind, lettuce, fruits, and salads are all fine to consume—even from street vendors.
Most of the neighborhoods are fine at night
Old Town is the safest neighborhood
With a literal wall surrounding the Old Town—originally built to keep out pirates in the olden days—this section of Cartagena is by far the safest area for travelers before and after dark. It's also packed with nightlife, cafes, and lodging options.
Outlying neighborhoods can be sketchier, but are generally safe as well
It's important to note that Cartagena's other neighborhoods aren't unsafe; they're just less sheltered than Old Town. So if you're looking for a more authentic and off-the-beaten-path Cartagena experience, you have to check out the city's outlying boroughs.
Getsemani is particularly known for its hip outdoor cafes and abundance of street musicians. It's one of the safer areas of town.

Bocagrande is famous for its palm-lined promenades and trendy casinos. It's a little less secure, but not outright dangerous.

San Diego is full of students and hipsters, so beware of pickpockets and drug dealers.
It's easy to find safe accommodations
Whether you are traveling solo, with a group, or with a family, Cartagena has plenty of housing choices. For those looking for luxury, Cartagena is home to all-inclusive spas, resorts, and beachfront properties. Looking for more adventure? Airbnb is a dependable option if you're looking to stay in an authentic Colombian home or apartment. Our Heroes can give you all of the information about the best neighborhoods to stay in, and suggest lodging options off the beaten path.
Just be sure to wear sunscreen!
Cartagena's proximity to the equator is a recipe for sunburn, so pack plenty of sunscreen. Even if you're spending minimal time in the sun, it's still a good idea to lather up several times each day, as Cartagena's sun is powerful. Additionally, Cartagena's beautiful beaches are home to miles of pristine coral reef, so to protect your feet—and the reef—it isn't a bad idea to pack water shoes.
Emergency numbers everyone should know
In the off chance that you run into any trouble while galavanting through Cartagena, here are some numbers to call for assistance.
National Emergency Number: 123

Tourist Police: (1) 3374413

Information: 113

U.S. Embassy in Colombia

: (+57) (1) 275-2000
Ready to see all that Cartagena has to offer? Uncover a personalized experience in Colombia with the help of one of our Heroes, or message us any questions you have. And before your trip, make sure to check out:
-
Tap into our community of local travel planners—Heroes—who build locally-curated, flexible trip plans, designed just for you.
Learn more.