ViaHero · Updated November 21, 2019
Once the most dangerous city in Colombia, Medellin is now one of the safest. This guide to safety in Medellin—which includes information on crime rates, transportation, vaccinations, water quality, and helpful tips for avoiding issues—will show you why. Any questions after reading? Message us. 
Want to make the most out of your trip? Tap into our network of local travel planners—Heroes—who build unique, locally-curated trip plans, designed just for you. Get started.
Violent crime has plummeted
Once named "the most dangerous city in the world," Medellin is now lauded one of the most innovative. Medellin's violent crime rate is under 20 per 100,000. To put that in perspective, New Orleans has a violent crime rate of over 40 per 100,000. Going by violent crime, Medellin is statistically twice as safe as New Orleans. And like anywhere else, most of those problems occur in neighborhoods far, far away from anywhere a traveler would ever be.
Petty theft is your only real concern
Medellin is Colombia's second largest city after Bogota, and also suffers from a high rate of petty theft.  As in any big city, travelers can benefit from staying educated and aware while exploring. A popular Colombian saying goes "No dar papaya"—which, roughly translated, means "don't put yourself in a position to be taken advantage of". To that end, here are some tips from locals on avoiding being taken advantage of while in Medellin:
Avoid wearing anything that makes you stand out from the locals; flip-flops, fanny packs, shorts, and expensive jewelry are all signs of a novice traveler—which pickpockets use to their advantage.

In Medellin, thieves are known to ride motorcycles through traffic, snatching phones, jewelry, and bags from open car windows—often from out of the hands of the owner themselves!

Buying street food is a great way to try

delicious Colombian cuisine

, but always ask the price before ordering. Once the food is in your hands, vendors can (and occasionally do) charge exorbitant prices.

Our advice: before you travel, make sure to get some insider tips from someone who lives there on how to stay safe. Don't just rely on internet research (ironic, we know). 
You probably don't need any extra vaccines
If you're up to date on your routine vaccines (tetanus, chickenpox, MMR, polio, and flu), then you're most likely set to jet! That being said, depending on what you'll be doing in Medellin, the CDC also recommends getting the typhoid and hepatitis A vaccines before traveling; so read all about vaccines for Colombia and check in with your doctor before you go!
You can drink the water 
Medellin is one of the many cities in Colombia with an excellent water purification system. That means tap water is absolutely safe to drink, and fresh fruits, vegetables, and street food are safe and delicious options for a quick bite.
The transportation system is safe and sustainable
A large part of what makes Medellin the most innovative city in the world is its incredible metro system, which is not only fast and efficient, but environmentally friendly as well. First developed in 1982 with the goal of connecting the poorer areas of the city—many of which are perched high in the mountains—to the wealthier areas below, Medellin's system of subways, streetcars, buses, and cable cars has drastically improved its citizens' access to healthcare, education, and everyday necessities.
Solo female travelers love it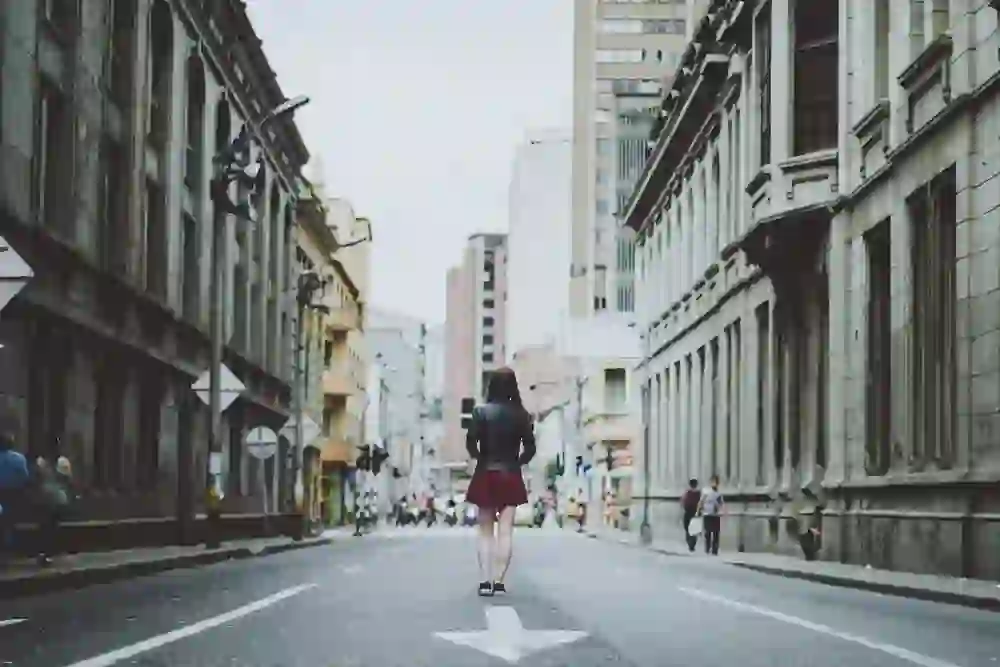 While harassment is a known issue in Colombia (as well as throughout Latin America as a whole), it's often thought to be less severe in Medellin due to the city's massive student population. With that in mind—and given Medellin's ideal average temperature of 72°—jeans are the go-to wear for most Colombian women, if you feel like blending in. That being said, don't let the haters dictate your wardrobe—many women feel safe wearing whatever they want while traversing the city or enjoying Medellin's highly acclaimed nightlife. Again, for more information on where to go and what to do, you can always chat with a Medellin local. There's nothing better than traveling independently—except traveling independently with a guidebook full of local recommendations and tips.
Emergency numbers everyone should know
In the off chance that you run into any trouble while galavanting through Medellin, here are some numbers to call for assistance.
National Emergency Number: 123

Tourist Police: (1) 3374413

Information: 113

U.S. Embassy in Colombia

: (+57) (1) 275-2000
Ready for your Medellin adventure? Talk to a local trip planner to start building your dream itinerary. It's like having a best friend in Colombia—they'll work with you to create a personalized guidebook full of local gems you'll love; plus, they're available by phone 24/7 if you run into any issues. As always, feel free to message us with questions, and make sure to check out: