If you're an explorer who wants an off-the-beaten-path adventure, Barranquilla is a Colombian city that can't be missed. Offering travelers a non-touristy vibe with authentic grub, exciting outings, and a colorful Carnival celebration, Barranquilla is truly the gem of Colombia's northern coast. Keep reading to discover some of the best things to do in this charming city and message us with any questions you have about traveling to Barranquilla! #take-a-gander-at-the-awesome-architecture
Want to make the most out of your trip? Tap into our network of local travel planners—Heroes—who build unique, locally-curated trip plans, designed just for you. Get started.
Table of Contents
Revel in the world's second-largest Carnival celebration
Carnival is a four-day celebration full of public festivities leading up to Lent, and it's what Barranquilla is best known for. only to Rio de Janeiro's in size, Barranquilla's Carnival explodes in bright colors, lively music, bombastic costumes, and non-stop events. Have one of our travel gurus help book a memorable trip for you to frolic in the festivities—this celebration is by far one of the most incredible things you can experience in Colombia.
Soak up the sun on the blissful beaches
Because Barranquilla is an industrial city, its gold sand beaches are easily overlooked. For a dip in the water, many locals flock to the beautiful Climandiaro beach located off Puerto Colombia, a coastal town just 30-minutes from the city via Uber. Puerto Colombia is thick with private beaches where you can breathe the ocean air and sunbathe for only $3 a day on average. Closeby, the Pradomar Hotel is known for some of the best Piña Coladas in town—and occasionally turns its beachfront space into an Ibiza style club! To make sure that you're in the know on all of the best beaches (and Piña Coladas) in the Barranquilla area, chat with one of our custom trip planners.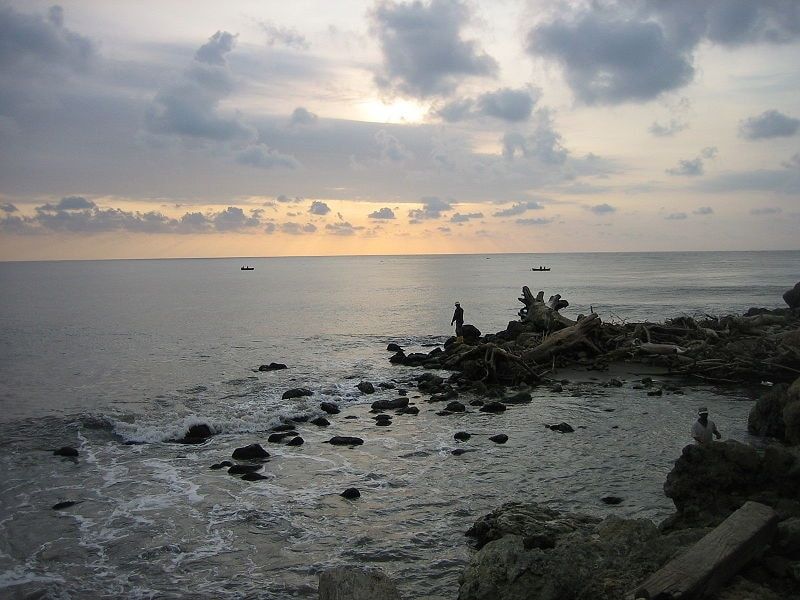 Cut a rug at the clubs and bars
Barranquilla is known for its booming nightlife scene. Many locals and travelers alike hit the El Prado neighborhood for bars, clubs, and restaurants, while El Porvenir and Barrio Abajo offer nightlife options a little more off the beaten path. And though Barranquilla is relatively safe on the whole, it's still a good bit grittier than Bogota, Medellin, or Cartagena—so if you're planning on going out in a less-central neighborhood, we'd highly recommend chatting with a local travel expert first. That being said, most of the clubs in Barranquilla are open until at least 3:00 am, so get ready to burn the midnight oil!
Knock back a few dynamite drinks
To locals, aguardiente might just be Colombia's ultimate alcohol drink. Derived from sugarcane and aniseed with an alcohol content of 29%, aguardiente is Barranquilla's ultimate party fuel. And though rum is a close second when it comes to favorites, microbreweries have begun popping up all over Colombia—a few of these craft brewers include Tres Cordilleras, Apostol, and Bogota Beer Company. All else aside, Barranquilla is also known for a lighter, if less classy alcoholic beverage: . A refreshing concoction made up of equal parts beer and Colombiana soda (an orange champagne cola similar to cream soda in taste), partying with is definitely one of the more unique things to do in Colombia.
Feast on all of the flavorful food
If you party hard, you'll need some serious food—and Barranquilla has a lot of it. Colombia's gastronomy scene is booming, and its restaurants offer incredible points of interest for locals and travelers in search of authentic cuisine. Some traditional dishes in Barranquilla include salt and freshwater fish, fried-egg arepas, and pastries like the famous almojábanas—a delicious Colombian cheese bun. Additionally, (boiled beef and pork sausage usually served with yuca and lime juice), de (a popular fish dish served with rice in a banana leaf), and chicharrones (fried pork skin) are all dishes you need to experience while visiting Barranquilla.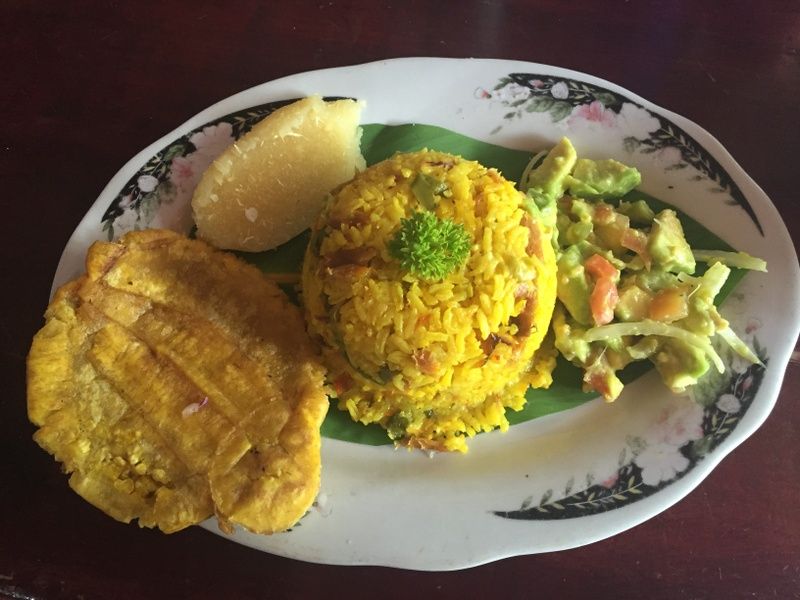 Mosy around the marvelous museums
Barranquilla's museums are absolutely fantastic Colombian experiences in and of themselves. The Museo del Caribe features multimedia exhibitions detailing the culture, nature, and people of Colombia, while the Museo Romántico is actually a museum of the city's history and features unusual exhibits relating to Barranquilla's past. Another low-key museum to have on your travel itinerary is actually located on the first floor of the Universidad del and displays a small collection of pre-Columbian pottery from different regions.
Explore your wild side at the Barranquilla Zoo
The Zoologico de Barranquilla, also known as the Barranquilla Zoo, is located near the El Prado neighborhood and has been around since 1953. The open-air zoo houses more than 500 and offers an excellent example of the many natural wonders of Colombia. If you can't make it into nature for a jaunt through the Amazon or a trek through the Andes, a stop at the Barranquilla Zoo is a great way to see Colombia's incredible wildlife. Have one of our travel gurus make you a custom offline map of all the best exhibits to see while you're there!
Shop til you drop at Barranquilla's trendy malls
Barranquilla's two most notable shopping centers include Centro Comercial Buenavista and Centro Centro Portal del Prado. Both feature a mix of upscale and affordable clothing stores, along with excellent food options. Centro Buenavista is located in the modern Buenavista district, and is the perfect place for one-stop shopping—from Zara to Tommy Hilfiger, and even houses a pair of supermarkets. Portal del Prado has something for everyone in the family, as it includes a cinema, an arcade, and an actual casino!
Take a gander at the awesome architecture
Take a walk around the streets of El Prado for stunning views of Barranquilla's Plaza de la Paz and the neighboring modernist Catedral Metropolitana María Reina. The construction of the cathedral took 27 years to build and was designed by Italian architect Angelo Mazzoni de Grande. There are also stunning sculptures by Colombian artist Rodrigo Arenas Betancourt in the cathedral, which are a must-see for any art lover's Colombia itinerary!
Thinking about your costume for Carnival already? Wondering about cheese buns and Barranquilla's microbreweries? Feel free to message us or reach out to one of our local travel experts to start planning your trip! And before your trip, make sure to check out: