With its sunny skies, catchy music, and spectacular street foods, Cartagena truly embodies vibrancy. However, given Cartagena's ready charms, it's can be difficult to get off the beaten path and explore the real Cartagena—one that only locals can show you. to that end, read on for 5 unique and unforgettable Cartagena adventures that will set your trip apart. Afterward, feel free to message us with any questions you have about traveling to this tropical paradise!
Want to make the most out of your trip? Tap into our network of local travel planners—Heroes—who build unique, locally-curated trip plans, designed just for you. Get started.
Table of Contents
#1: Zip around town on a colorful trolley
Locally known as , the Cartagena's eccentric trolleys are an excellent way to get a taste of all that Cartagena has to offer. With rainbow ceilings and antique wooden sides, climbing into a is an ideal way to coast through Cartagena without spending big bucks on cabs. Drivers give tours over their ' radios while passengers relax and soak in Cartagena on the go. tours are easily arranged by our local Heroes, so make sure to add a tour to your Cartagena itinerary.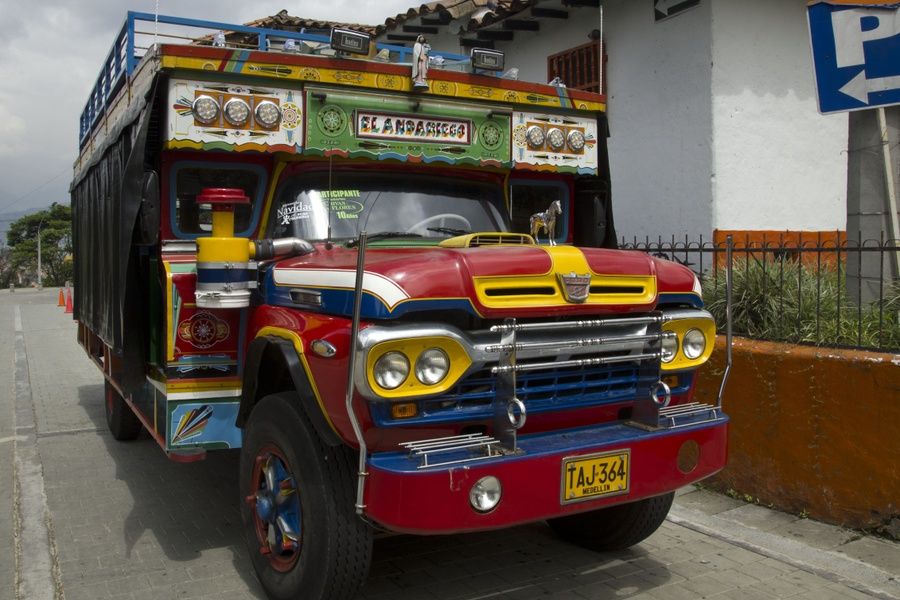 #2: Dive into the locals' version of Old Town
Also known as the Walled City, Cartagena's Old Town boasts colonial-era estates, vibrant passageways, tucked-away monasteries, and tropical flowers draped over balconies and walkways. One of the most well-known spots in Cartagena, Old Town features both iconic sites like Plaza Santo Domingo and off-the-beaten-path gems like local craft stores and bars frequented by university students. Ask your Hero to make you a custom offline map to Old Town locales frequented by locals—though just a few feet away from the tourist crowds, this version of Old Town is essentially another world. And don't worry—wandering through off-the-beaten-path Old Town Cartagena is perfectly safe!
#3: Skip Bocagrande and

soak up the sunshine in the Rosario Islands instead
To breathe in the ocean air on a budget, the Rosario Islands are a . Only a 45-minute boat ride from Cartagena and much less crowded than the tourist-inundated beach at Bocagrande, the 27 islands that compose the Rosario archipelago are surrounded by a stunning coral reef teeming with marine life. One of Colombia's most incredible natural wonders, this reef offers incredible snorkeling, diving, and swimming. If staying on land is more your style, worry not: the Rosarios offer incomparable views, white-sand beaches, and the opportunity to hang out with sharks and sea turtles at the world-famous Oceanario.
#4: Get down in Cholon (Cartagena's hush-hush party island)
Just 45 minutes offshore, Cholon offers one of the most incredible experiences to be had in Colombia. On this stretch of sandbar, locals and travelers in the know set up tables, chairs, and barbeques in the waist-high water; boats blast music, drinks flow, and freshly caught seafood is grilled to perfection. Leave the chore of hiring a boat and planning meals to one of our Heroes—they'll take care of everything. Just don't forget to stop at this Cartegenian island wonderland!
#5: Find a new perspective in Colombian art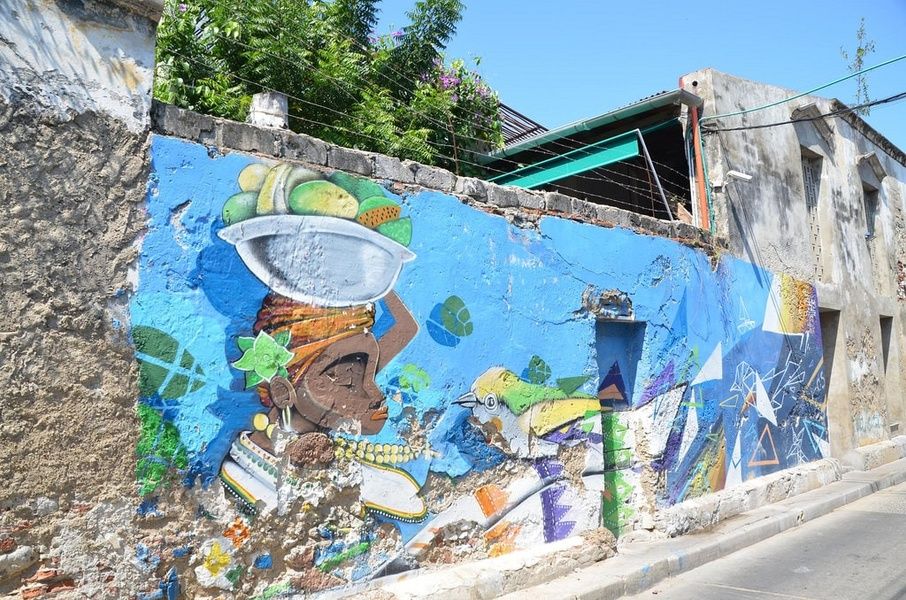 Cartagena's art scene literally has something for everyone, from the incredible political graffiti in the hip Getsemani neighborhood to Cartagena's characteristic colonial-era flair. Different museums and city districts known for their creative treasures are easily-accessible via Uber, one of the most convenient ways to travel through Cartagena. Cool off indoors in the Museum of Modern Art, or listen to champeta—an Afro-Caribbean musical style virtually unknown outside of Colombia—in Getsemani's Plaza de la Trinidad at sunset. Whatever your artistic tastes, you'll find them in Cartagena's unique cultural melting pot.
#6: Plunge into Cartagena's bizarre wonders
Whether trekking with the family or flying solo, no long journeys are necessary when adventuring through Colombia. Add a personalized touch to your Cartagena adventures with a trip to El Totumo, Colombia's world-famous mud volcano—just 45 minutes from the city! Our local Heroes can easily set up swims in the mud spa, which ring in for around $2 for 10 minutes. Locals often claim that despite being well-known to travelers, El Totumo remains one of the best places to visit in Colombia.
#7: Bask in the city's natural diversity
To get a comprehensive picture of Cartagena's natural wonders, a day trip to the mangroves of La Boquilla is definitely in order. Whether you want to try fishing with locals at dawn or boating through the ancient swamps, your local Hero is here to help you experience the most incredible things to do in Colombia. Just outside of the city, La Boquilla is a quick and easy day trip from Cartagena that offers an authentic peek into the day-to-day life of rural Colombians.
All set to dive into Cartagena? Here's a list of our local Colombian travel experts who can help you, or you can message us with any questions you have. And before your trip, make sure to check out: