The definitive 2024 guide to Colombia's most incredible activities, festivals, urban culture, and natural wonders. Find out what you absolutely can't miss when you travel and feel free to drop us a line if you have any questions.
Want to make the most out of your trip? Tap into our network of local travel planners—Heroes—who build unique, locally-curated trip plans, designed just for you. Get started.
Table of Contents
#1: Embark on One-of-a-kind Excursions
Trek to the Lost City of Teyuna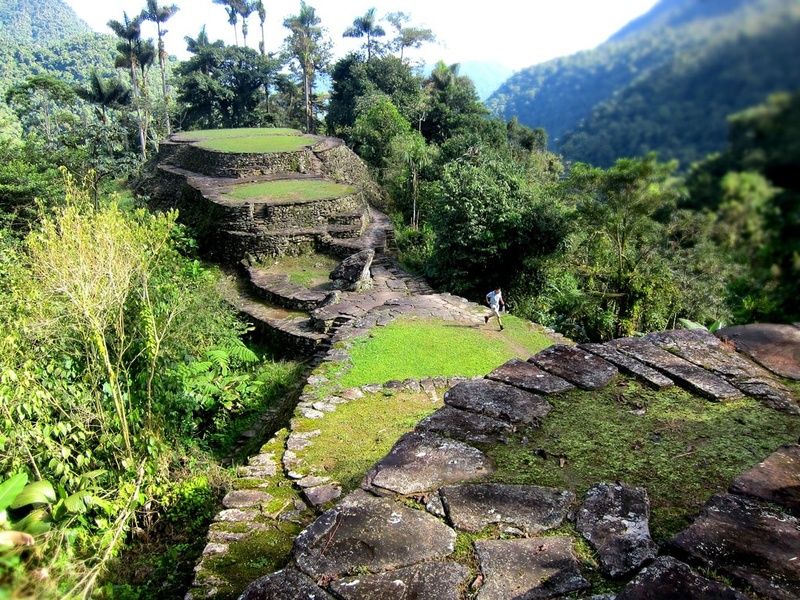 "Tourists" go to Machu Picchu—but those in the know trek to the ruins of La Cuidad Perdida. Built over 1200 years ago (600 years before Machu Picchu), La Ciudad Perdida—The Lost City—is one of Colombia's most magical highlights. Known to the locals as Teyuna, the city is hidden deep within the ancient jungles of Santa Marta. Many that the days-long trek to the Lost City—which winds through jungles, rivers, and remote indigenous towns—is one of the most beautiful and transformative experiences of a lifetime. So if hiking to one-of-a-kind ruins through some of the world's most magical terrain sounds like fun (and it absolutely is), have one of our local trip experts start planning your Lost City trek from top to bottom.
Take a sip of the Coffee Triangle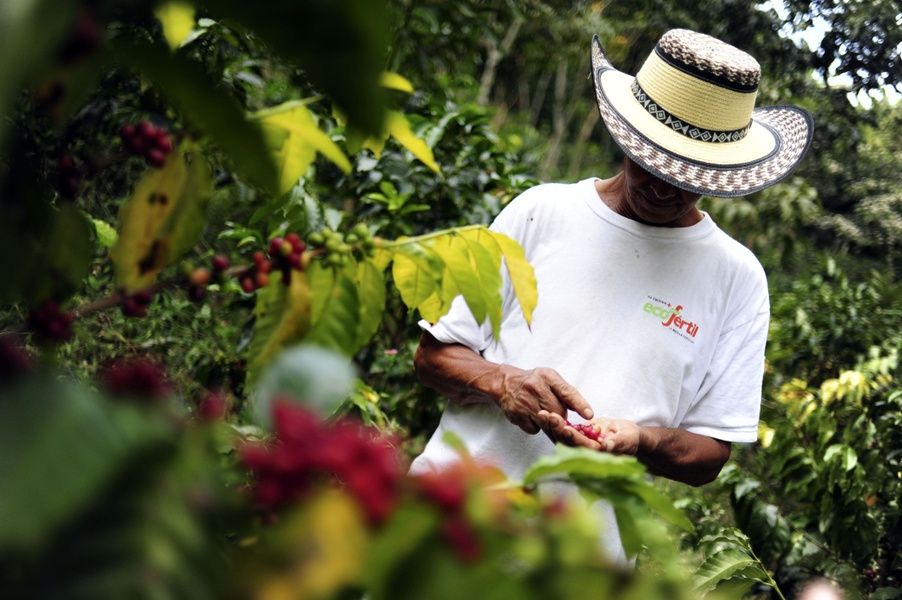 It's no secret that Colombia's coffee is unparalleled—and with that in mind, there's no better place to enjoy a cup of joe than in the heart of Colombia's coffee-growing region, the Coffee Triangle! Also known as Zona , the Coffee Triangle is perched high in the Andes, surrounded by jagged mountain peaks and lush cloud forests. Many coffee plantations offer accommodations for travelers who want to take advantage of the region's stunning beauty, as well as tours for those keen to acquaint themselves with Colombia's traditional coffee farming culture.
Bathe in the El Totumo mud volcano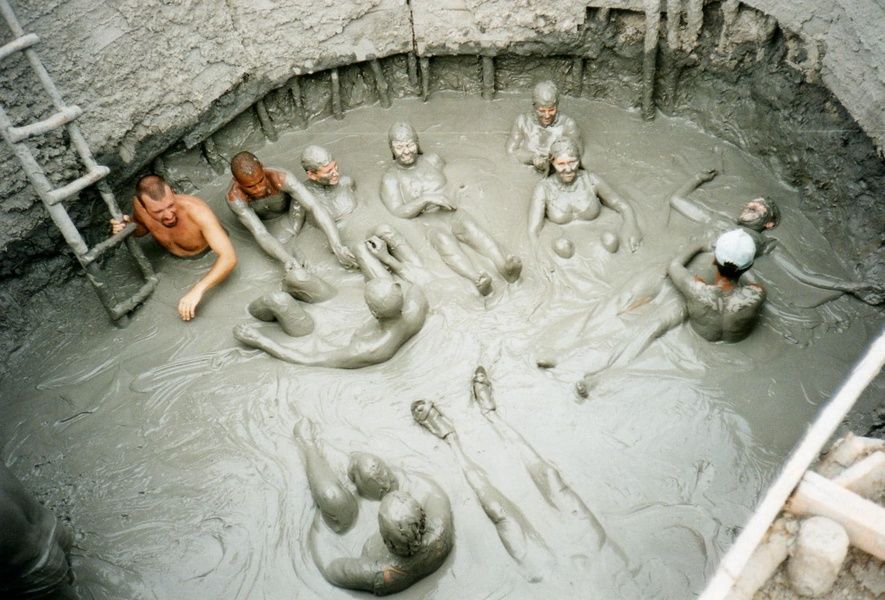 According to legend, the Volcano of El Totumo once spewed lava and fire; however, when the volcano threatened to destroy its neighboring towns, a priest sprinkled holy water over the magma—instantly turning it into harmless mud. Myths aside, the 50-foot-tall Volcano of El Totumo is in fact filled with a mineral-rich mud rumored to have healing properties. And while a dip in the crater will leave your skin silky smooth, you don't have to be in and out of the sludge-tub in a flash—you can also enjoy an in-volcano massage, cleansing rinse, and commemorative photo from one of the local attendants that work the area for tips. Just a 45-minute ride from Cartagena, El Totumo is a quick and easy Cartagena day trip that you shouldn't miss. You can even book your excursion in advance.
Relax in the radiant Rosario Islands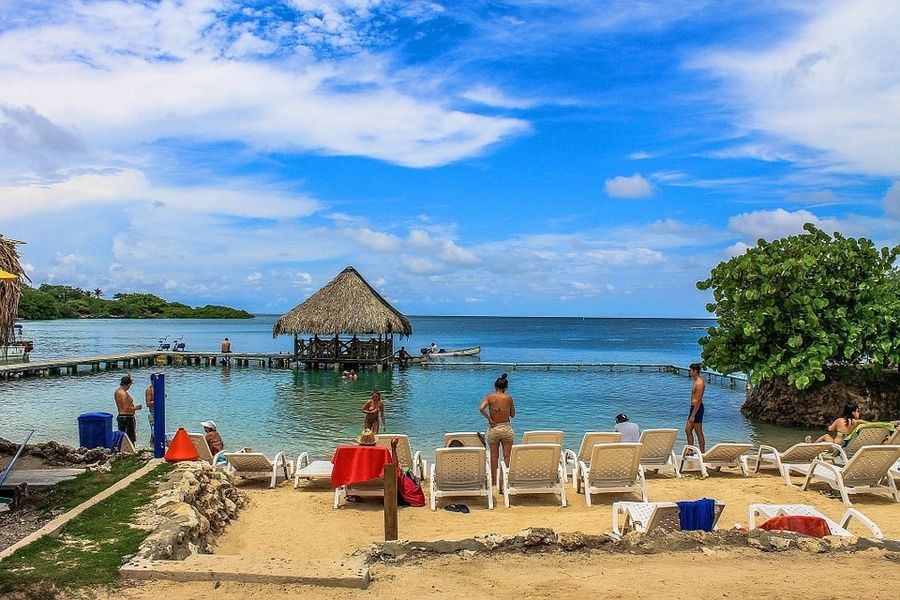 Beach lovers, look no further—your dream tropical paradise is here. The Rosario Islands, a collection of 27 islands off the Caribbean coast of Cartagena, aren't just for sunbathing (although there's plenty of that to be had)—they also feature unparallelled swimming, surfing, and kayaking, along with pristine mangrove swamps, a world-famous oceanarium, and even a genuine pirate island! Suffice to say, the Rosario Islands are jam-packed with activities for travelers of all types.
Say a prayer at the Salt Cathedral of Zipaquira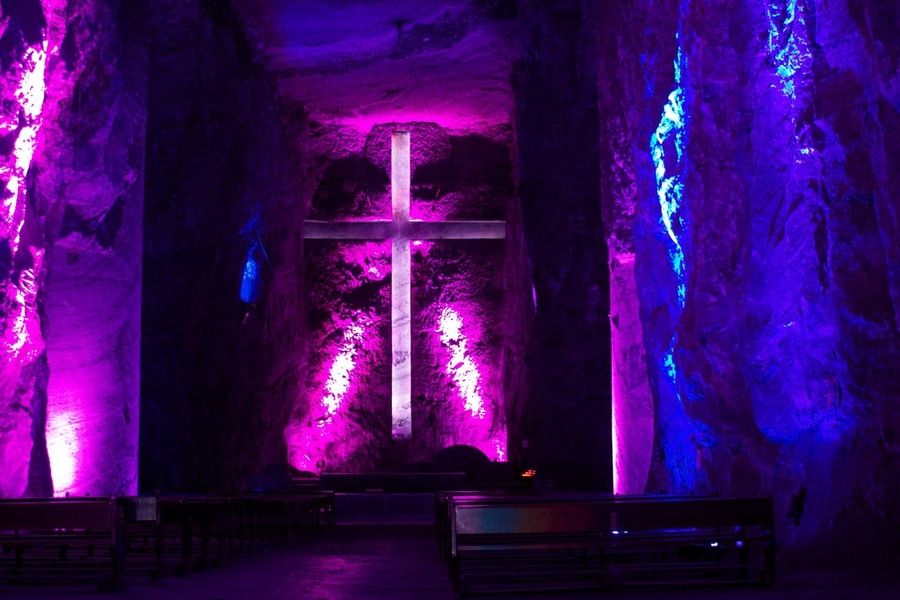 The Salt Cathedral of Zipaquira is often described as a "jewel of modern architecture" as its gem-like interior is carved entirely out of rock a full 500 feet below ground! Located within an active salt mine, 3,000 people gather at this magnificent marvel every week for Sunday worship. Less than an hour's drive from Bogota, Zipaquira is well worth the trip—so sure your Hero plans you a visit. An added bonus: gutsy globetrotters can even give the salt walls a lick!
#2: Soak Up Unique Urban Culture
Check out Bogota's gorgeous graffiti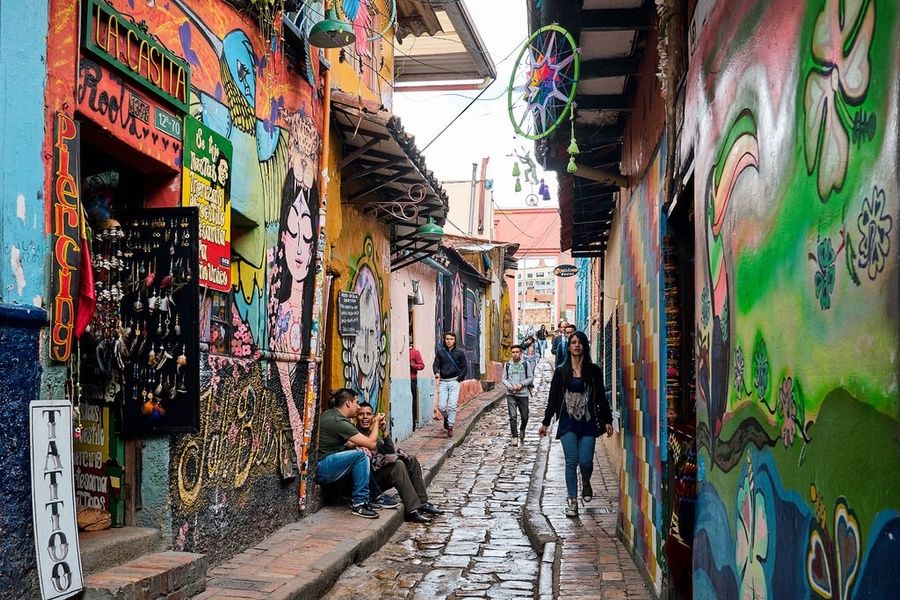 Bogota is a quirky, young, and happening city packed with incredible street art—graffiti was actually decriminalized there in 2011. But Bogota is more than just a hipster paradise; it's overflowing with history and is one of the safest cities in Latin America. And while there are plenty of "graffiti tours" to be had in Bogota, they're all pretty similar—so we'd recommend asking one of our locals to make you a custom offline map to their favorite pieces instead. Whether you're the type to eat your way through the city, play an explosive game of tejo, or just soak up the local art scene, you'll definitely find a Bogota highlight to write home about.
Examine Escobar's complicated legacy in Medellin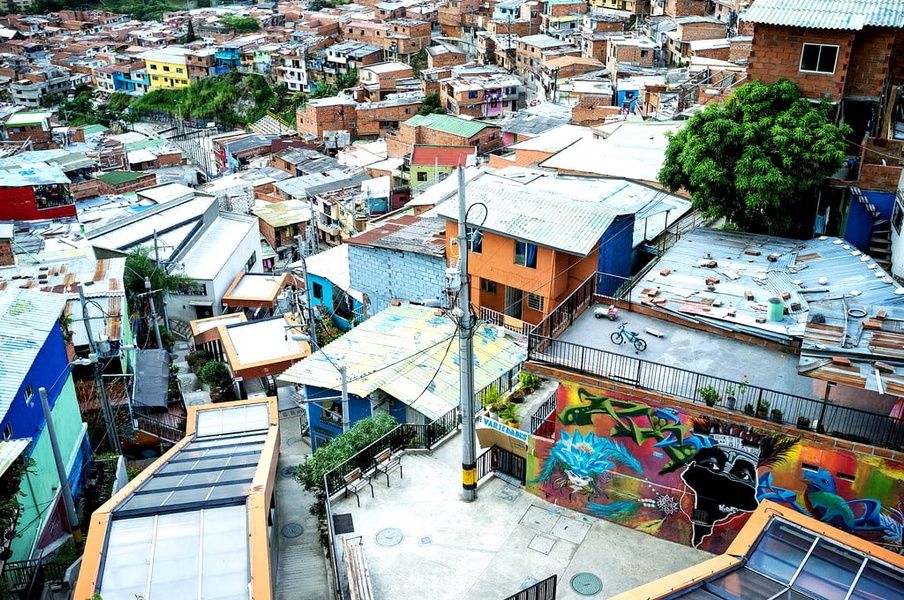 While Medellin has become a safe and innovative city throughout the past two decades, its Comuna 13 neighborhood still retains much of its original grit and flavor. Once the crime-ridden headquarters of Pablo Escobar's Medellin Cartel, Comuna 13 is now an up-and-coming neighborhood filled with incredible history, graffiti, and street culture. Ask your trip planner to book you a tour through the barrio, as its cultural heritage earns it a spot on any Medellin itinerary.
Live your Caribbean fantasy in Cartagena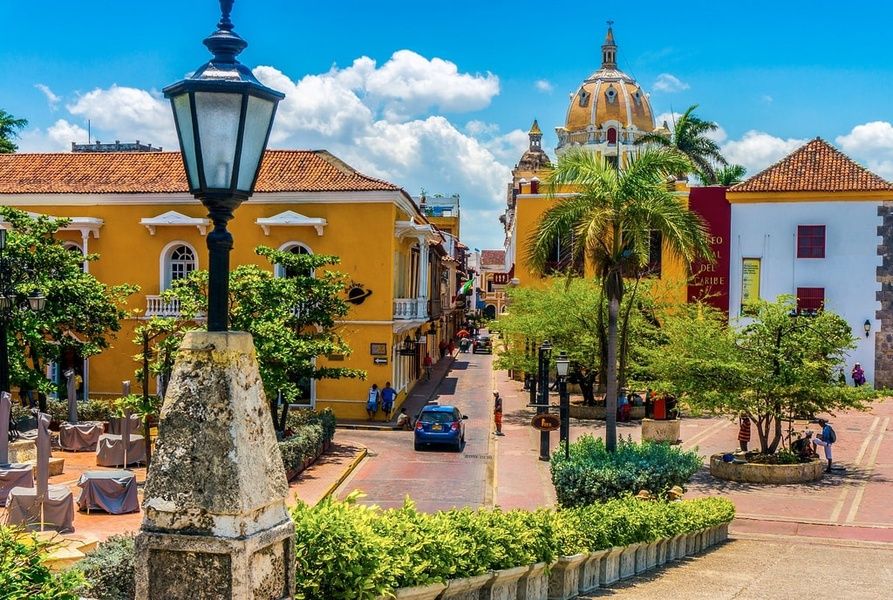 Cartagena is a Caribbean utopia famed for its paradisiac beaches, flower-blanketed colonial architecture, and historic Old Town. Originally built to keep Cartagena safe from marauding pirates, the Walled City's titular fortifications have instead kept the encircled Old Town perfectly preserved; today, the Walled City is home to adorable cafes, delicious restaurants, and exquisite Spanish colonial architecture.
Party through Barranquilla's Carnival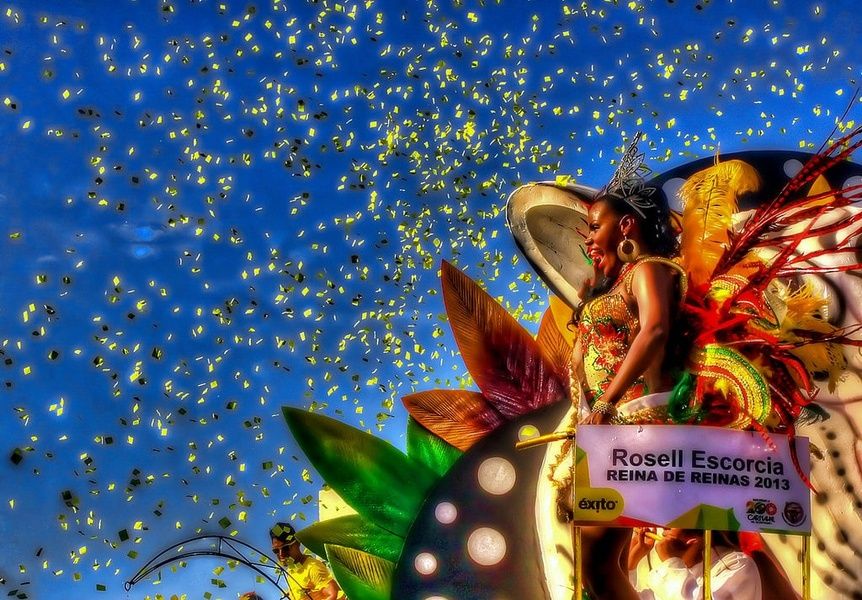 If you know you're going to have to give up something for lent, the best way to prepare is by getting buck wild at Barranquilla's world-famous Carnival! Four days filled with exuberant parades, loud music, and non-stop drinking in intricate, colorful costumes make Carnival a Colombian experience you cannot miss. Barranquilla is more than just locus of the world's second-largest Carnival, though, and while safety is still up-and-coming, the warm and welcoming residents more than for it.
Salsa the night away in Cali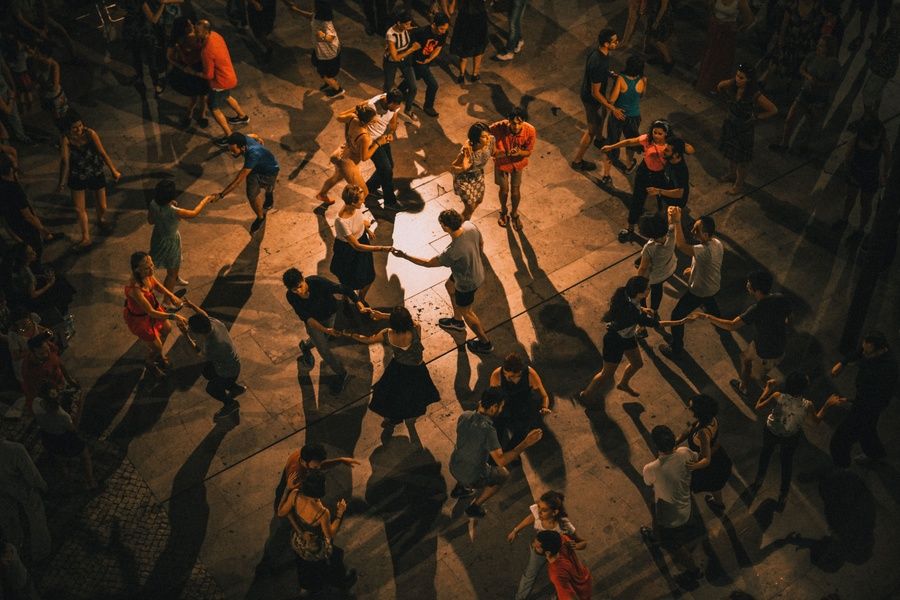 Cali is Colombia's gritty city that never sleeps—because everyone is up all night dancing salsa! Salsa isn't just for moms and dads anymore; in Cali, young people are picking it up and making it a dance of their own. The city is absolutely brimming with spectacular salsa clubs and fabulous street food. Try and stop by in December, during Feria de Cali—a celebration of the region's cultural identity complete with live bullfights! But keep in mind that while the city is up-and-coming, there are still some things you should know in order to keep yourself safe in Cali.
#3: Experience the Thrilling Festivals
Forget Coachella—Colombia is chock-full of music festivals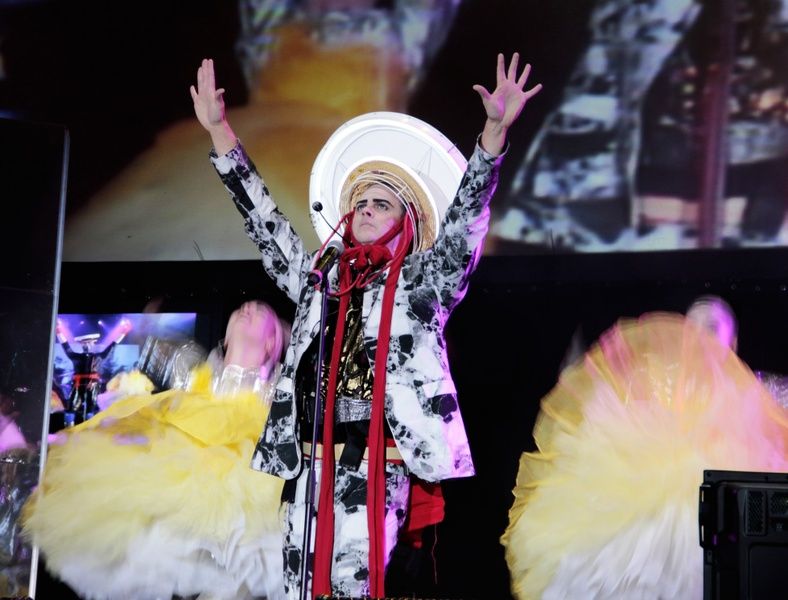 Although you might not expect it, Colombia is packed with world-class music festivals. Rock al Parque, a completely free rock festival attended by some 400,000 people from across the globe, takes place yearly in Bogota's Simon Bolivar Park. Colombia's not all rock, though; the EDM festival Storyland dances through a different Colombian city every year and boasts huge industry names like Hardwell, Carnage, and Oliver Heldens.
The biggest festival of them all, however, is Estereo Picnic—a diverse musical explosion similar to the now-ubiquitous Coachella. In fact, Estereo Picnic has become so popular that, in 2013, organizers decided to extend the festivities from one to three days in so that local Colombian musicians could have the chance to share the stage alongside acts like The Killers, Gorillaz, and DJ Snake. If you're traveling to Colombia in March, you absolutely have to add Estereo Picnic to your Bogota itinerary—or just fly in for the festival itself!
Immerse yourself in the cinema at the Cartagena Film Festival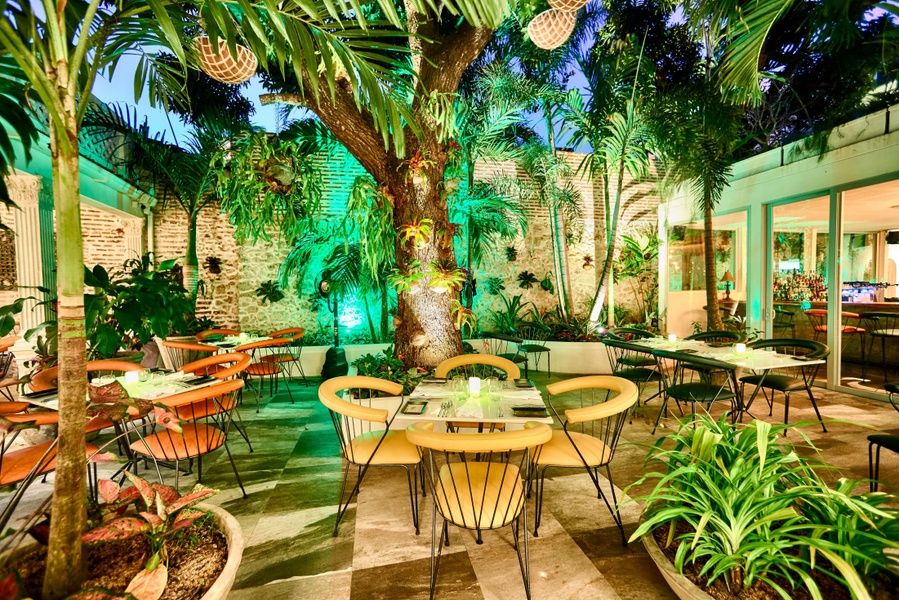 The Cartagena Film Festival—FICCI—is the oldest film festival in Latin America, and showcases not only Colombian movies but short and feature-length films from directors all over Latin America as well. If you can't make the film festival, don't worry; Cartagena is famous for its dense, year-round festival calendar, so have one of our Heroes make sure to fit a fiesta into your Cartagena itinerary!
Celebrate Colombia's heritage at the Blacks and Whites Carnival
The Blacks and Whites Carnival is one of the world's most unique Carnival celebrations. A full six days long, the festivities are held in the southern city of Pasto and are a beautiful representation of Colombia's cultural melting pot. Indigenous traditions, Spanish Carnaval celebrations, and African feast days all come together to shape the event, which includes parades, live music, boisterous dress, and a talcum powder fight in the streets. Needless to say, this is one experience you won't find anywhere else!
Smell the roses at the Medellin Flower Festival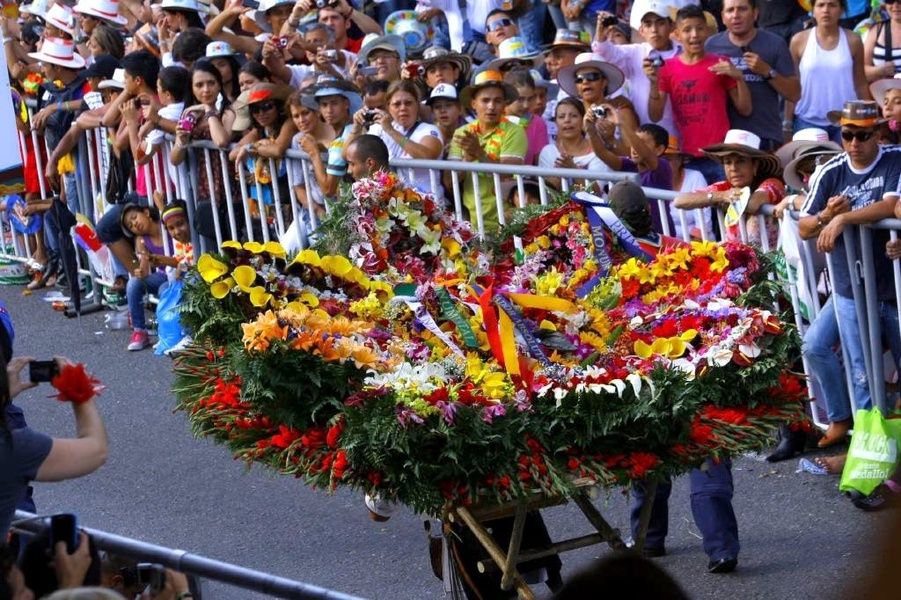 There's no better place to host a flower festival than in the "City of Eternal Spring." From residential gardens and all the way to balconies and billboards, the entire city of Medellin is absolutely overflowing with flowers for this yearly festival. The 10-day celebration was created in 1957 and has since become a worldwide phenomenon; today, the festivities boast a pageant, parades, floral competitions, and live music.
#4: Dig into Colombia's Incredible History
Learn about the Afro-Colombian roots of Palenque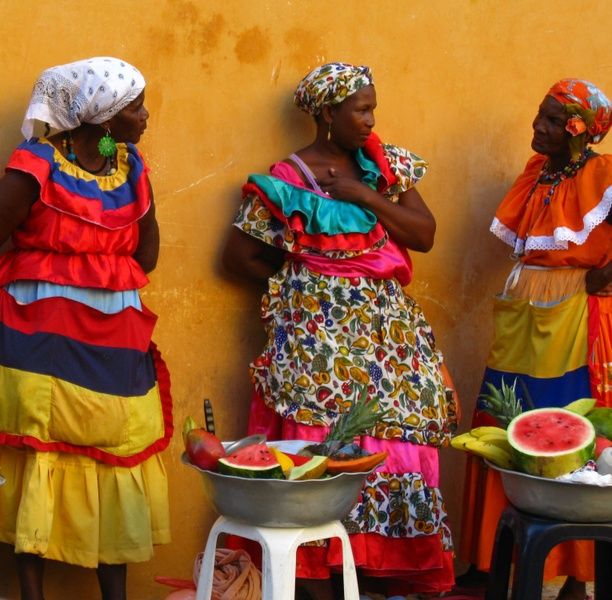 San Basilio de Palenque has an absolutely incredible history that seems straight out of a film. While the story is best heard from the mouths of the natives, the idea is this: in the 16th century, an enslaved African king, Benkos Bioko, escaped slavery and, together with his followers, established Palenque as a refuge for freed slaves. Incredible, right? The town's African roots are apparent in everything from its food to its dress, and especially in its music—an annual drum festival is held every October, and you can even see Batata dancers practicing on weekday afternoons! Due to its incredible history, UNESCO declared Palenque a Masterpiece of Oral and Intangible Heritage of Humanity in 2003. Have your local trip planner include an outing to Palenque on your custom trip plan!
Check out the lakes and colors of Guatape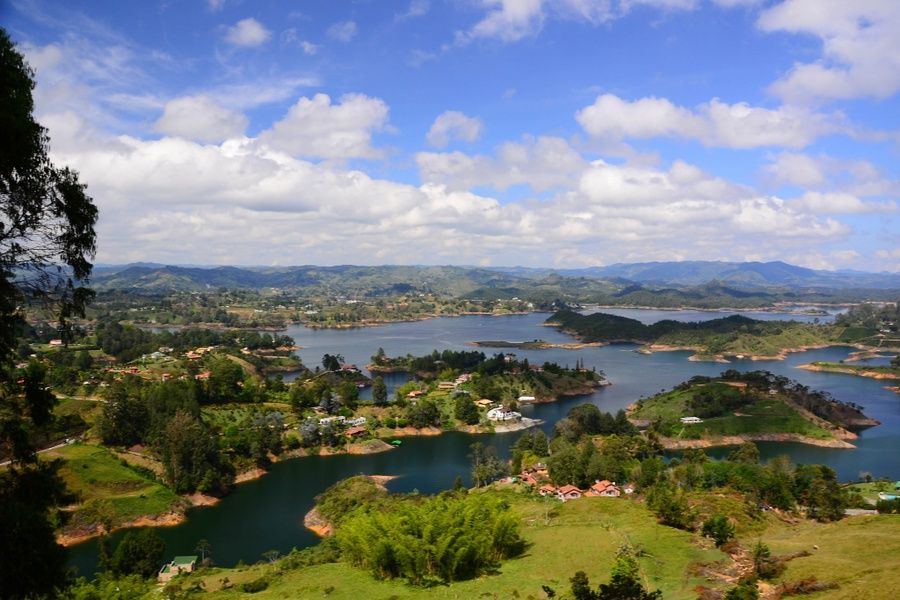 Home to a beautiful boardwalk, quintessential colonial architecture, and Pablo Escobar's lavish lakeside mansion, Guatape looks straight out of a painting. You can even climb the huge El Peñon de Guatape—The Rock of Guatape—for an exquisite view of the colorful town. The best part—it's only a short 1.5-hour ride from Medellin and one of Colombia's most unique experiences.
Become an amateur archaeologist in San Agustin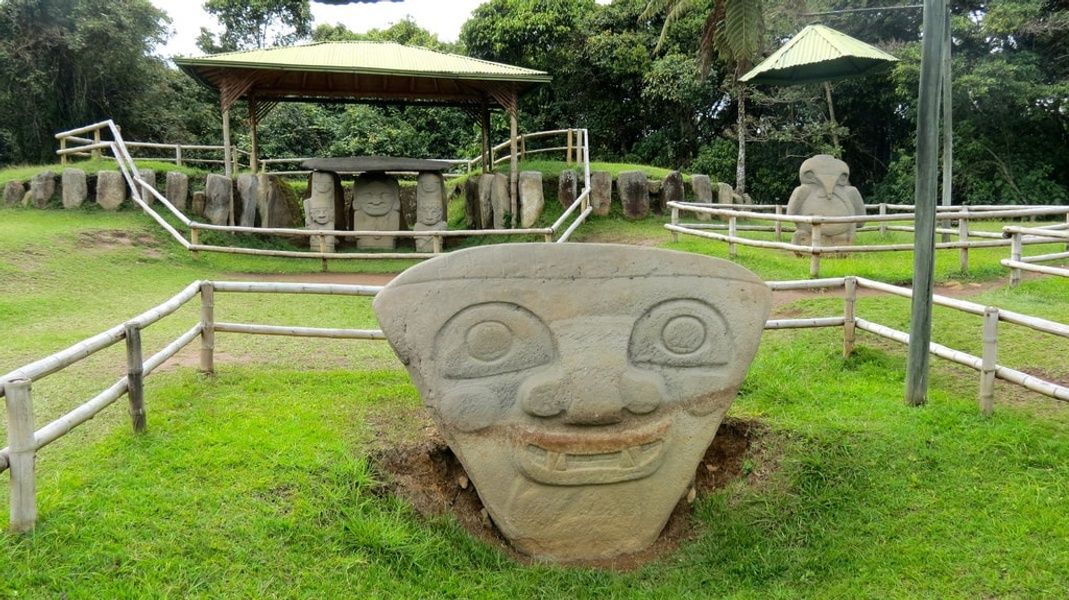 San Agustin Archaeological Park is one of Colombia's must-sees. Home to the world's largest necropolis, San Agustin boasts the biggest collection of megalith (massive rock) sculptures and religious monuments in the world—which are believed to have been carved out between 50-400 C.E. In 1995, the eerie landscape was declared a UNESCO World Heritage Site.
Visit Las Lajas Sanctuary: Colombia's most iconic church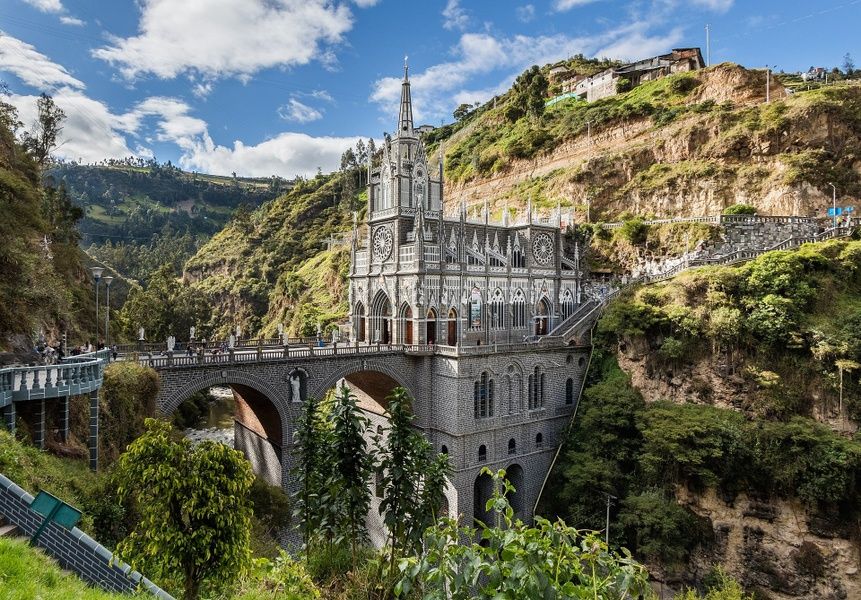 One of the most beautiful churches in the world, Las Lajas is perched atop the wall of a lush canyon above the swirling Guaitara and looks more similar to a fantasy castle than a house of worship. Close to Colombia's Ecuadorian border, the cathedral may seem out of the way—but rest assured, your Hero will find a way to incorporate a visit into your trip.
#5: Bask in Unparalleled Biodiversity
Admire the Amazon Rainforest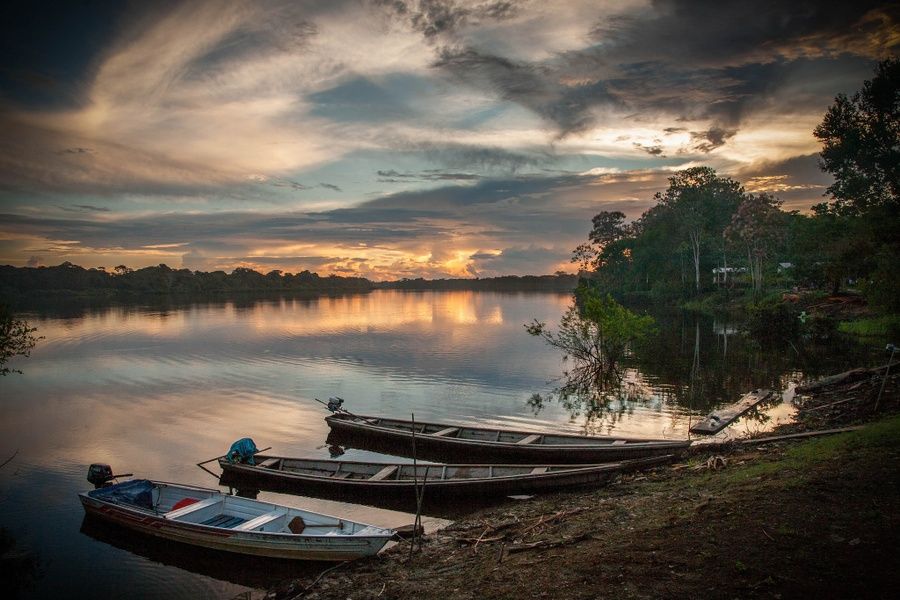 Colombia's Amazon jungle is so incredible, you'll need to see it believe it. Colombia boasts the second-highest level of biodiversity in the world, much of which is centered deep within its Amazon rainforest. So if swimming with pink Amazon River dolphins, chilling with toucans, hunting for views of adorable jaguarundis, and visiting an actual monkey island sounds like fun to you (and who are we kidding, of course it does), then a trip to Leticia, Colombia's gateway to the Amazon, is an obligatory stop on your Colombian adventure. Bonus tip: your local trip planner can find you accommodation at a far-off-the-beaten-path eco-lodge deep within the jungle itself.
Get your head in the Chicaque cloud forest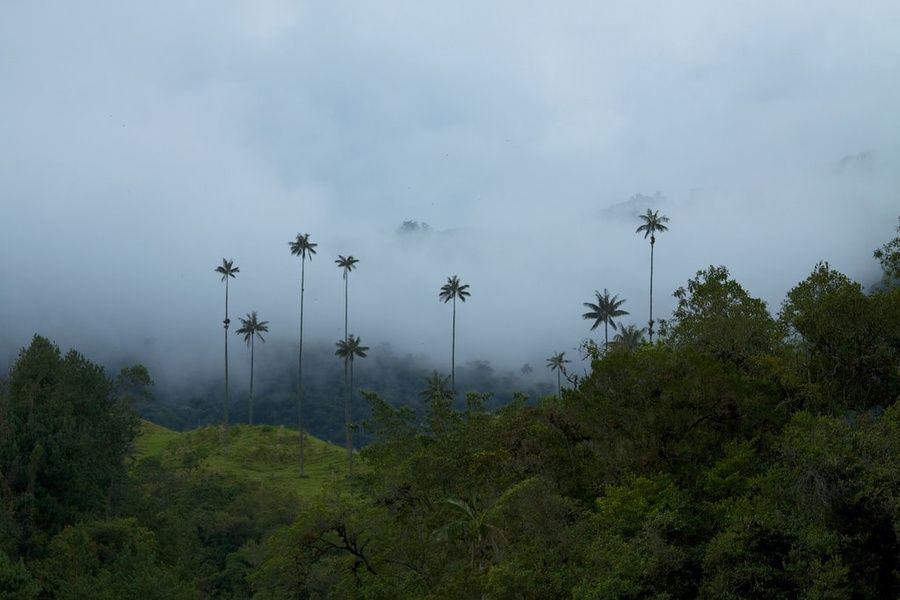 The rich clouds that enclose Chicaque Natural Park's cloud forest are thick, striking, and otherworldly. Just 30 minutes from Bogota, the park prides itself on possessing some of the most pristine cloud forests in Colombia—and travelers definitely agree. Situated amongst the peaks and valleys of the Andes, Chicaque's stupendous cloud forests are just a quick day trip from Bogota. In addition to its beautiful views, the park also offers incredible hiking, horseback riding, tree climbs (complete with refreshments at the top), and even the opportunity to through the jungle canopy.
Take a trip to Tayrona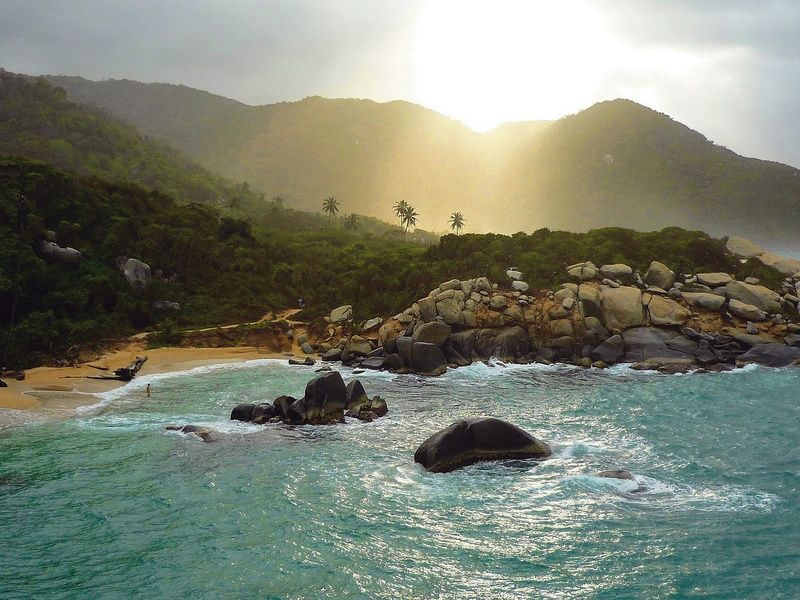 Tayrona National Park isn't just one of the most spectacular things to experience in Colombia; given its lush forests, white-sand beaches, dramatic mountains, and beachfront coves, it's also one of the most fun! Hiking, birdwatching, scuba diving, and snorkeling are just a few of the activities Tayrona has to offer. Located in the Sierra Nevada de Santa Marta on Colombia's Caribbean coast, the park is a safe and thrilling experience—so be sure to stop in on your Colombian adventure, or stay the night in a beachfront tent or hammock!
Hike the Cocora Valley and stop by Salento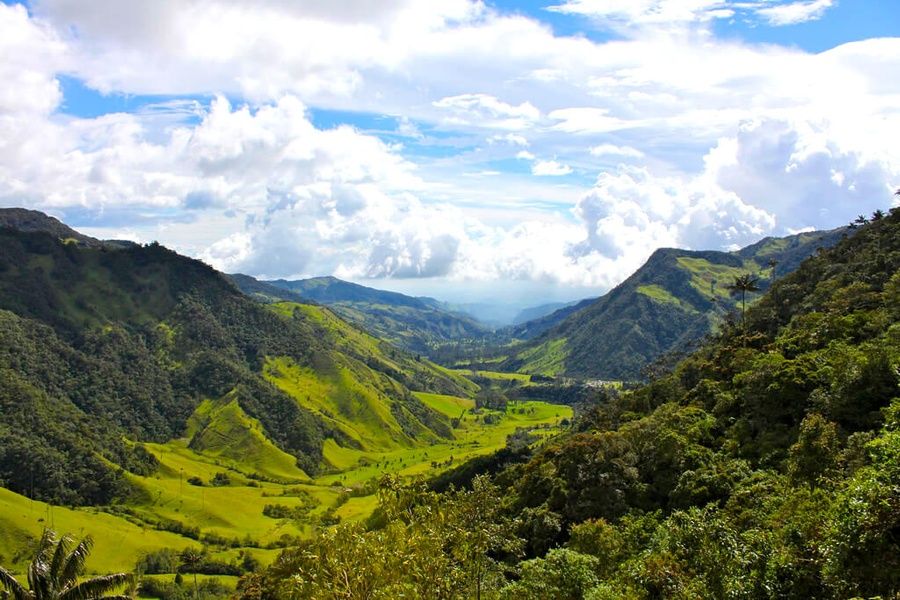 High in the Andes, the gorgeous Cocora Valley's beauty is only overshadowed by one thing: its massive wax palm trees. Seriously. They're incredible. The valley's also packed with rare wildlife like parrots, sloths, and Andean condors. Bonus: it's right by Salento, the most adorable town in the Coffee Triangle—so have your Hero plan you a trip flush with hiking, nature, and delicious coffee (and maybe a bed and breakfast, if you're into that sort of thing).
Taste the rainbow at the Caño Cristales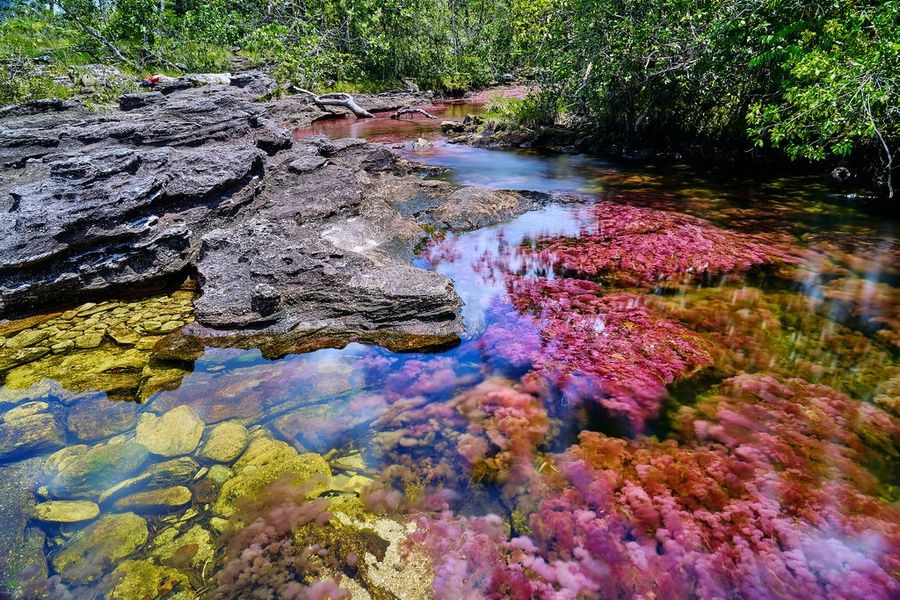 Also known as the "River That Ran Away From Heaven", the Caño Cristales is an eruption of color that flows 62 miles through the Serrania de la Macarena National Park. This "liquid rainbow" changes colors between red, orange, yellow, green, and blue based on the time of the year, thanks to the aquatic plant life that lives within the river. The Caño Cristales is truly something marvelous to behold, so have one of our Heroes plan you a trip to this wonderful waterway.
Journey into Jardin's Cave of Splendor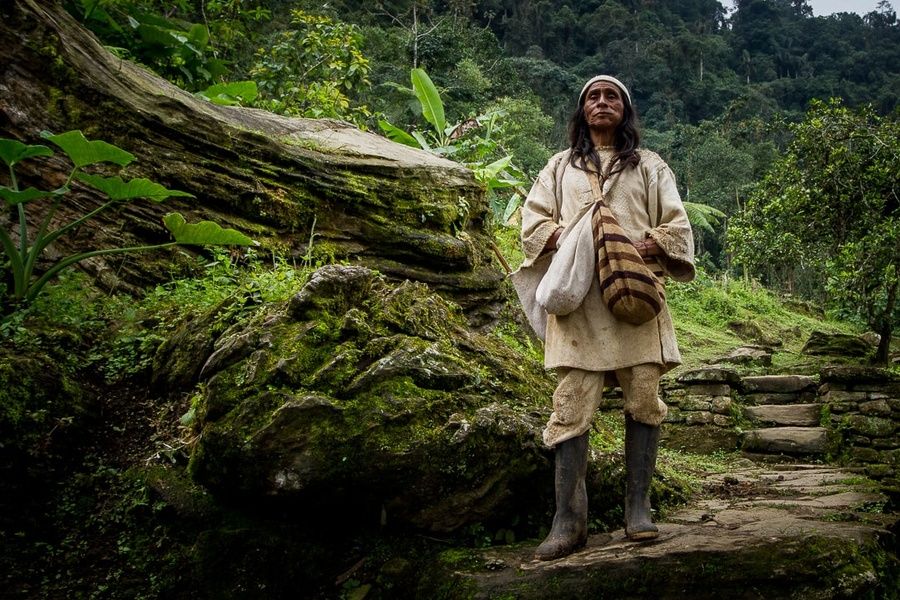 If you have room in your Medellin hiking itinerary, Jardin is a magnificent trek about three and a half hours away from the city—and well worth the journey. Most people go to Jardin to see La Cueva del Esplendor—the Cave of Splendor—but what really makes the attraction so enticing is the journey itself. Travelers can hike (or horseback ride, if they prefer) into the mountains of Jardin to see the cave, which famously boasts a shimmering waterfall flowing through its entrance. La Cueva del Esplendor is one of Colombia's little pieces of paradise and a true hidden gem.
Amazed with all the incredible things to do in Colombia? One of our Colombian trip planners can plan the action-packed itinerary you've always dreamed of! And don't be shy—feel free to message us anytime with your questions. And before your trip, make sure to check out: