Medellin's gritty reputation from the '80s couldn't be more outdated. The "City of Eternal Spring" is now one of the best places to visit in Colombia due to its wealth of art, universities, haute cuisine, and incredible culture. Keep reading for our guide on what to do in Medellin—and as always, message us if you have any questions at all.
Want to make the most out of your trip? Tap into our network of local travel planners—Heroes—who build unique, locally-curated trip plans, designed just for you. Get started.
Table of Contents
Fly high on the famed
Medellin's is arguably the city's pride and joy. By connecting the less-developed, mountainous neighborhoods of the city with its more prosperous center, the has largely changed the socioeconomic environment of Medellin as a whole—earning Medellin the Wall Street Journal's Most Innovative City award and the biennial Lee Kuan World City Prize in the process. By taking the , you'll be able to experience a major component of Medellin's cultural revolution first-hand and enjoy the dramatic splendor of the city's setting at the same time.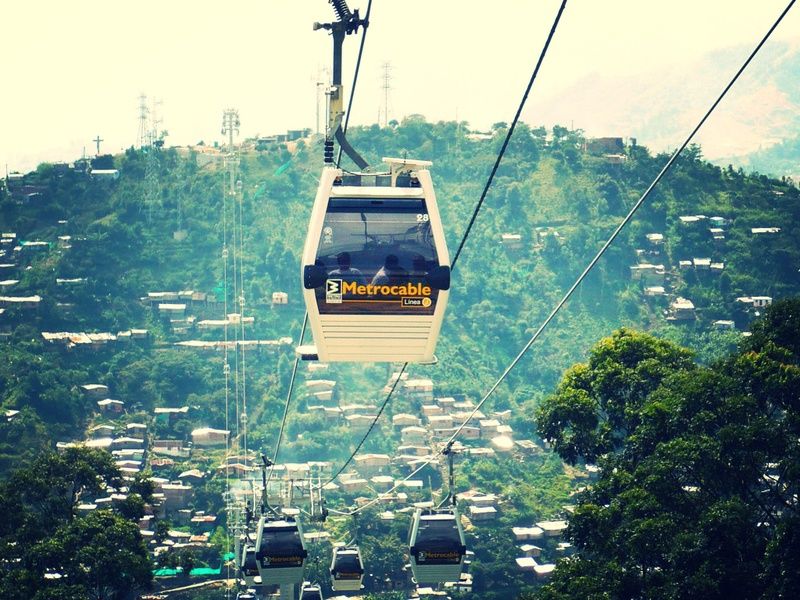 Become a certified hipster in El Poblado
Much like Bogota's Chapinero Alto, Medellin has its own hipster hub in the neighborhood of El Poblado. Filled with indie coffee shops, a distinct art scene, an abundance of boutiques, and a dynamic nightlife, El Poblado is one of the most happening neighborhoods in Colombia. Whether you want to people watch in a park, visit The Castle Museum, or dance all night, El Poblado has everything you could ask for in a hipster heaven!
Party hard in Parque Lleras
Parque Lleras (located in the dead center of El Poblado) is one of Medellin's hotspots for luxurious restaurants, lavish shopping, and a surplus of nightlife options. Locals say that you could party at a new place in Parque Lleras every weekend for a year without seeing all of them! And while Parque Lleras is a hub for travelers, it's still one of the safest neighborhoods in Medellin, so don't be afraid to enjoy its wealth of charms. One of our trip planners can make sure your night out in this awesome locale will be one for the books.
Take in the art and history of Comuna 13
By now, most people know that Colombia is much safer than its outdated reputation would suggest, but if you want a sneak peek into its tumultuous (but transforming) past, Comuna 13 is the neighborhood to visit. What used to be the center of Pablo Escobar's dirty business is now an up-and-coming neighborhood in Medellin. To get to this practically hidden locale, you have to find the escalators leading up to it. Due to Comuna 13's secluded locale and still-gritty streets, we recommend venturing in with a guide. Still, the neighborhood can't be missed given its politically-charged street art (much in the vein of Bogota's famed graffiti) and tremendous historical significance. Have one of our Heroes book you a tour to this awesome barrio!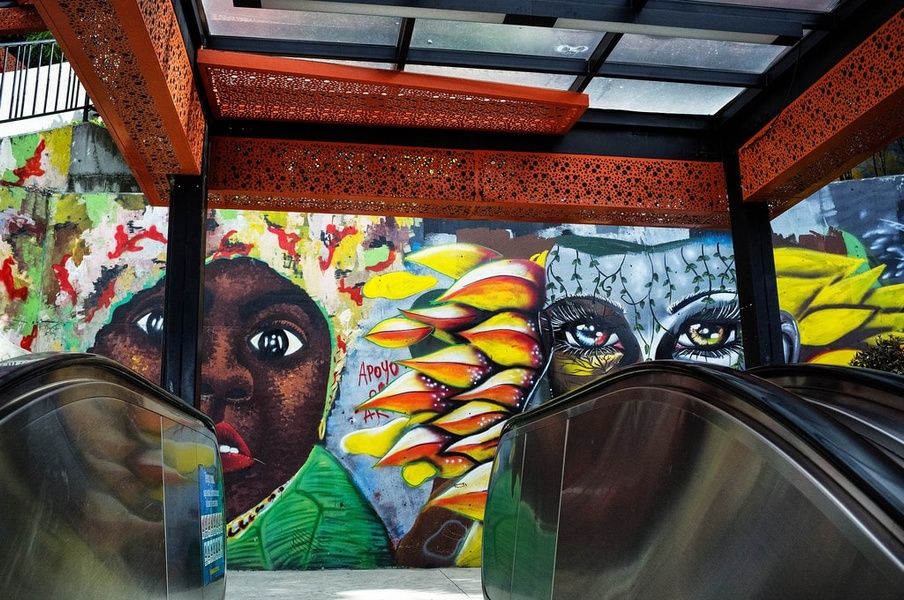 Devour the local delicacies
You can't talk Colombian food without talking about paisa—a dish hailing from the Paisa region (of which Medellin is the de facto capital). This staple Colombian dish is an all-in-one hearty meal featuring three kinds of meat, rice, beans, fried plantains, eggs, and avocado. There are multiple variations of , but of course, the best place to try it is the Paisa region itself. If you're unsure of where to get the best of the best, ask one of our local experts find out for you! Or, if you're looking for something more upscale, Medellin—like Bogota— is also quickly becoming one of the world capitals of gastronomy; stop into El Cielo for a molecular gastronomy experience that's sure to be one of the most awesome things you'll experience in Colombia.
Celebrate with locals at Medellin's Flower Festival
Medellin is actually one of the biggest exporters of fresh-cut flowers in the world, so it's no surprise that the "City of Eternal Spring" would host the country's flower festival. The annual 10-day celebration began as a way to showcase Medellin's blooming flower industry, but has become so much more than that. The festival features parades, beauty pageants, competitions, and expositions representing a plethora of flora from all across the country. While you don't have to spend all 10 days of your Colombia adventure in the festival, it's definitely something worth adding to your list of things to experience in Colombia.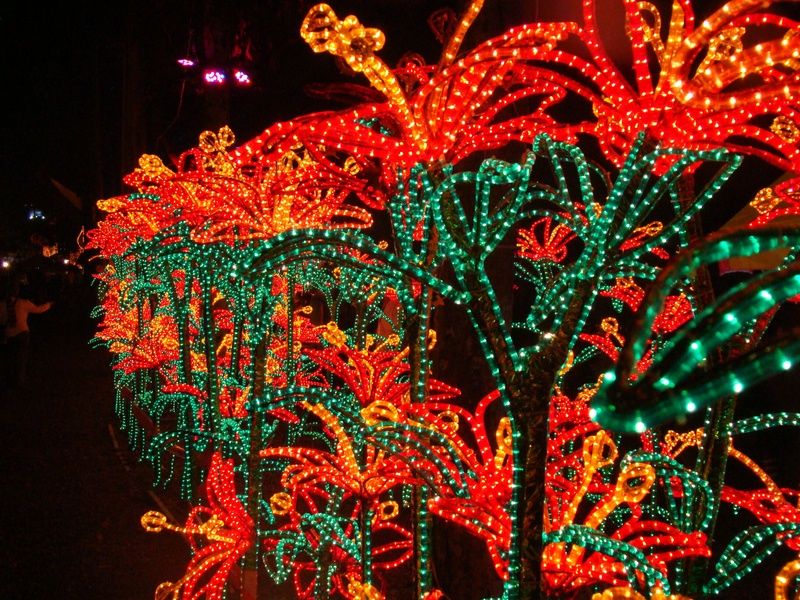 Absorb the incredible art
Art lovers rush to Medellin for its flourishing, unique art scene. To see contemporary works, visit Medellin's Museum of Modern Art. For a mix of old and new, there's Museo de Antioquia, which actually features a large collection of Fernando Botero, the world-renown sculptor (and famous Medellin resident). If you can't get enough Botero—and if you're in Medellin, we don't blame you—then make a stop at Botero Plaza to see an incredible collection of his sculptures. Whatever type of art you love, you'll find it in Medellin's wealth of galleries and collections.
Take a day trip to Guatape: a blast from the past
While there's so much to do in the city, you can't miss taking a day trip or two. Only two hours away from Medellin, Guatape is famed for being Colombia's "most colorful town" due to its colonial architecture, gorgeous man-made lagoon, and beautiful boardwalk. You can even hike up the 656 foot Rock of Guatape to get a view of the town that will make all of your Instagram followers jealous!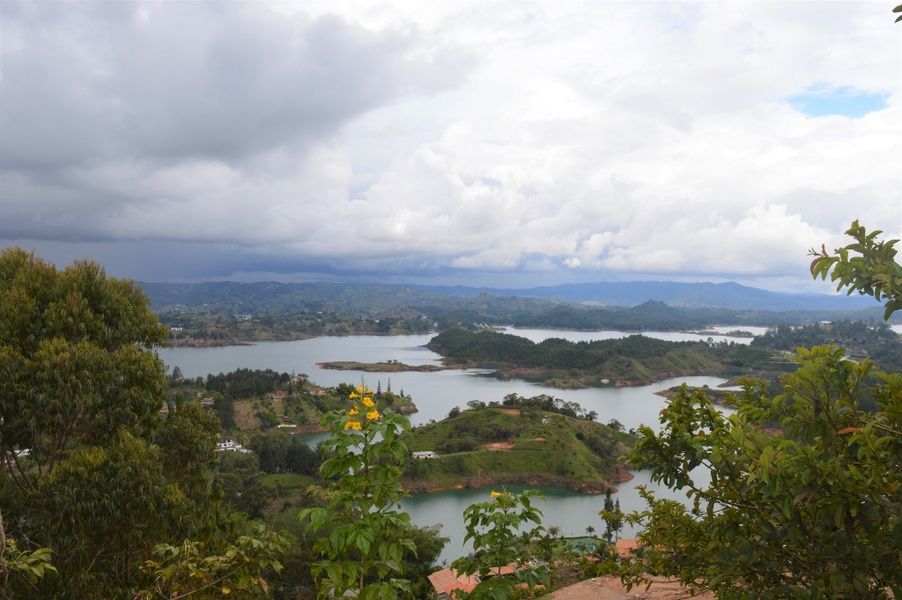 Hike to see some incredible views of the city
Speaking of hiking, some of Colombia's greatest hiking happens to be around Medellin! If you don't have time to travel to Guatape, the Coffee Triangle is only a short 25-minute Uber ride away. If you'd rather stay closer to the city, take a trek up Arvi Park and come back down into the city by —the juxtaposition of Medellin's green mountains and modern buildings is so striking from up high, you have to add at least one hike to the to-do list for your Colombian itinerary.
Struggling to figure out what to do in Medellin? Don't worry about it! One of our Heroes will personalize an agenda just for you. And if you still have any questions, don't hesitate to ask. And before your trip, make sure to check out: