This small town in the heart of Colombia's coffee-growing region is a coffee lover's dream come true, a hiking wonderland, and a peaceful paradise all rolled into one. Any questions? Drop us a line.
Want to make the most out of your trip? Tap into our network of local travel planners—Heroes—who build unique, locally-curated trip plans, designed just for you. Get started.
Table of Contents
#1: You can't drink the coffee, it's just too delicious!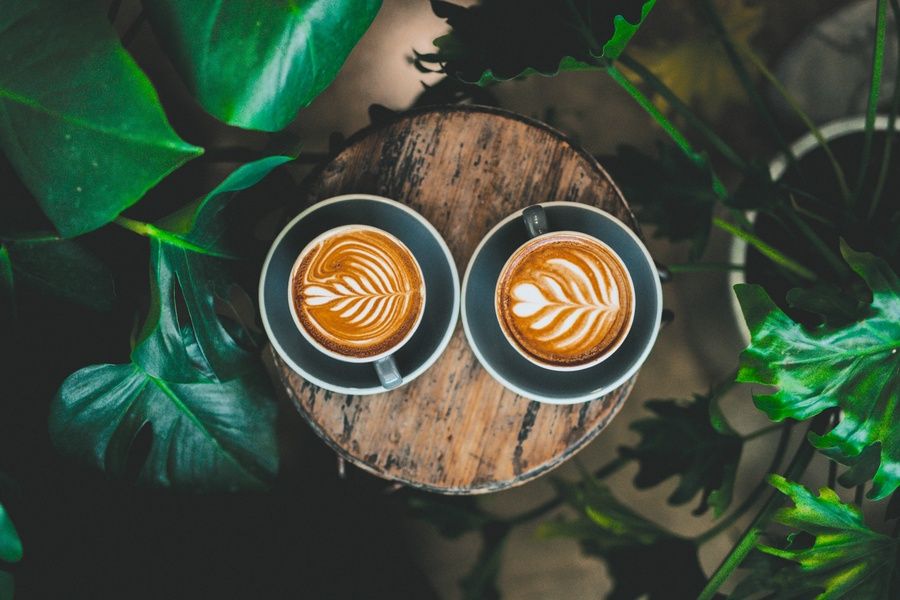 Colombia is known for making a mean cup o' joe, and Salento is home to some of the best. Grab a cup at a local cafe for coffee that's sustainable for both the environment and the local economy. If that wasn't already a part of your Colombia itinerary, we bet it is now.
#2: Have a warm cup o' joe, sit back, and relax at Jesus Martin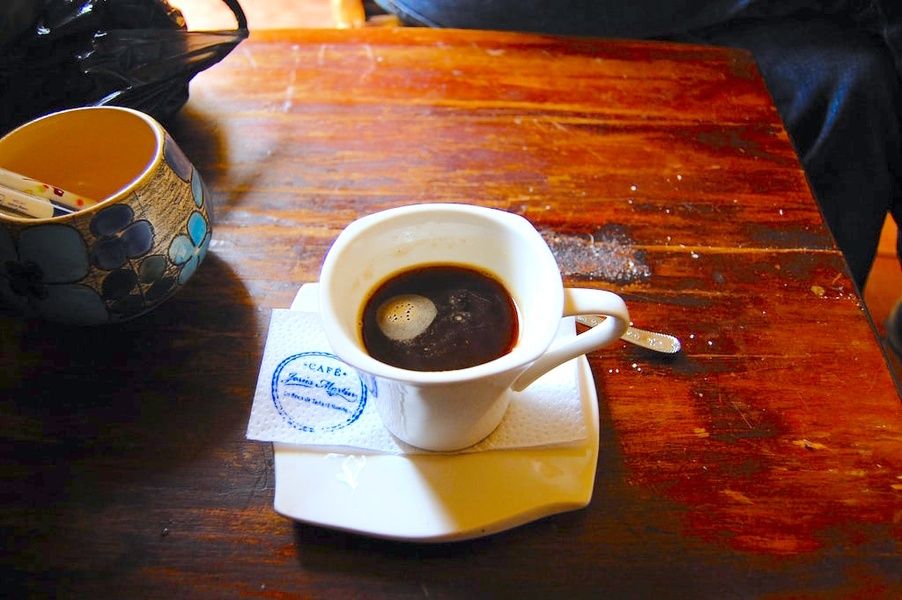 Salento is smack-dab in the middle of Colombia's Coffee Triangle—so while it may not be hard to find a coffee shop, it definitely can be difficult to pick one! Locals boast that Cafe Jesus Martin serves the best, and we can't disagree. The owner, Jesus Martin—or better known to some as the man who saved Colombian coffee—prides himself on his cafe's sustainability and, of course, it's perfect brew.
#3: Tour a coffee to learn how that perfect brew is created
Ever wonder where all that delicious coffee comes from? Head on out past the center of Salento and to the countryside for a tour of a local Colombian coffee farm. These , or plantations, give great tours that show you the where and how Colombian coffee is crafted.
#4: Take a trek in the Cocora Valley for views unlike any you've ever seen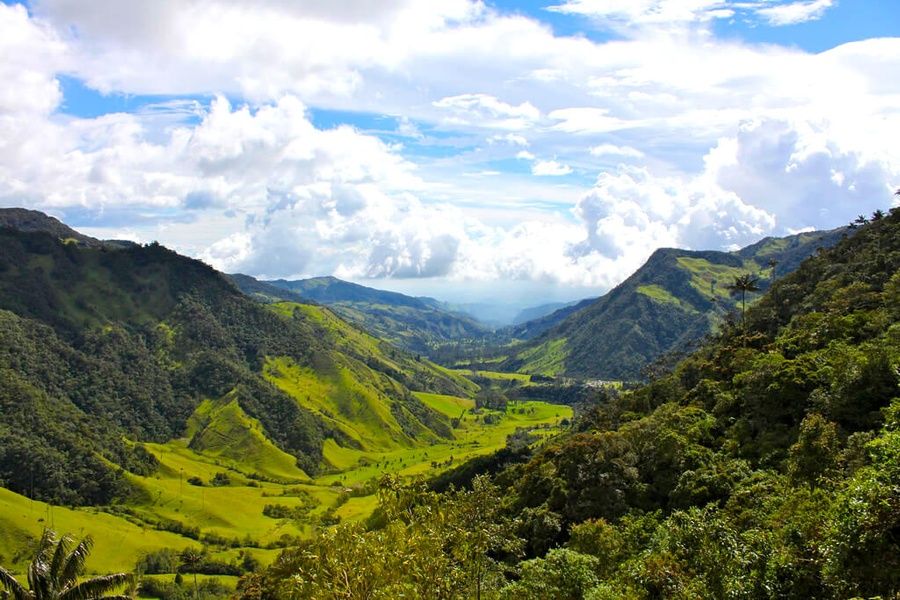 A truly stunning and unique place to hike in Colombia, we'd say this is a must-add to your Colombia itinerary! Make your friends jealous with some of the most gorgeous Instagram pictures you've ever taken. Don't worry, we give you total bragging rights.
#5: Spend the night at the bed and breakfast of your dreams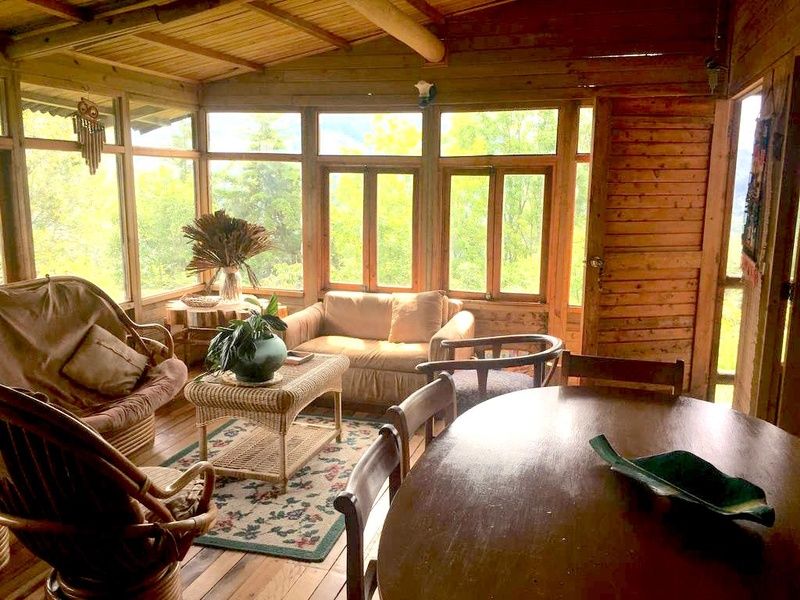 Wondering where to stay in Salento? The town is packed with accommodations perfect for any type of traveler, so whether you'd prefer an Airbnb casa in town, a -side cabana, or an eco-resort in the heart of the cloud forest, one of our Heroes can recommend the ideal spot for you. Some plantations even host Airbnb's in rustic farmhouses—complete with all the cozy rural vibes you've been dreaming of.
#6: Discover the colorful, stunning countryside
Between the coffee and the Cocora Valley, what's not to love about the gorgeous, rural Salento? A Colombian sight you need to see to believe, Salento's countryside flourishes with color year-round so there's never a bad time to visit!
#7: Head up to the mountains to see marvelous cloud forests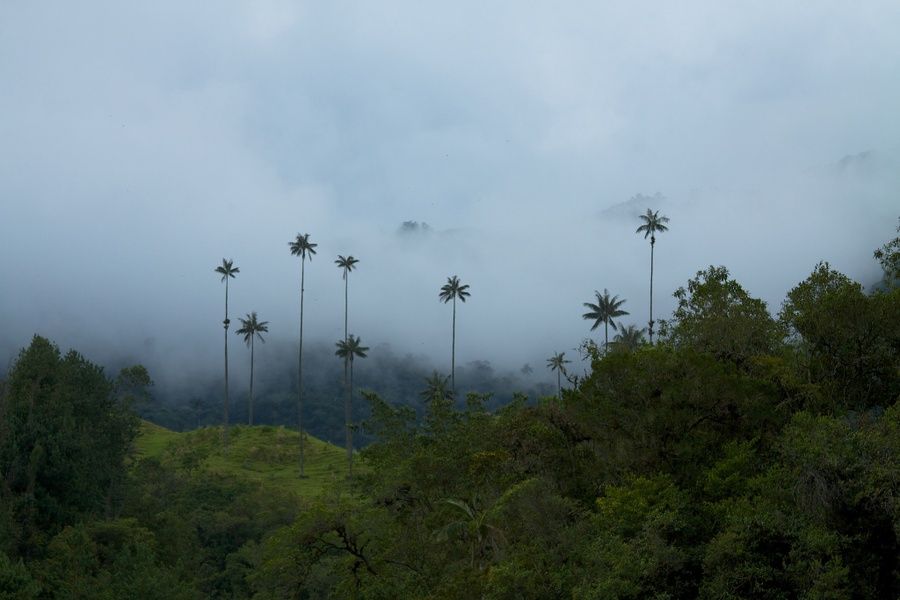 You can find a bunch of great cloud forests in Colombia, but Salento might just be home to some of the best. While cloud forests are totally safe for travelers, they might not be around much longer due to climate change. You'll want to check out this Colombian natural wonder sooner rather than later!
#8: What's a trip to Salento without trying trout?
Whether you're a fish fan or not, you've got to try the trout in Salento. Our local friends can tell you themselves—it's a Salento classic and a local delicacy. There's plenty of places that serve it, but don't worry, because your Hero will tell you the best of the best.
#9: Ride a "Willie" like a local, it's the best way to get around town!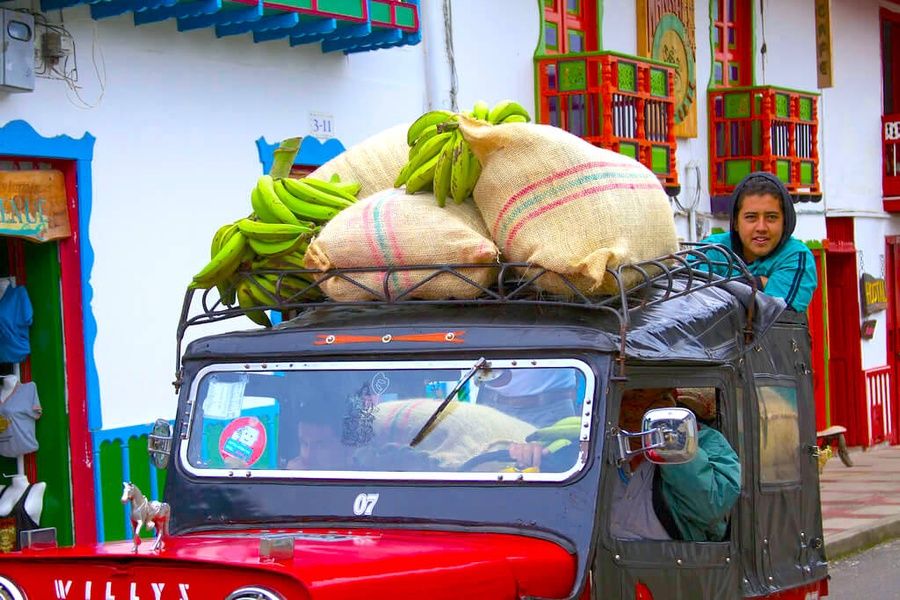 Uber in Colombia is always a great choice for transportation, but any local will tell you to take a spin on a Willie during your stay in Salento. Willies are old military vehicles that have become the workhorses of the coffee-growing region. Farmers use them to stack goods so high they literally go through the roof!
#10: Willies are so beloved, the Colombians even made a Yipao Parade to celebrate them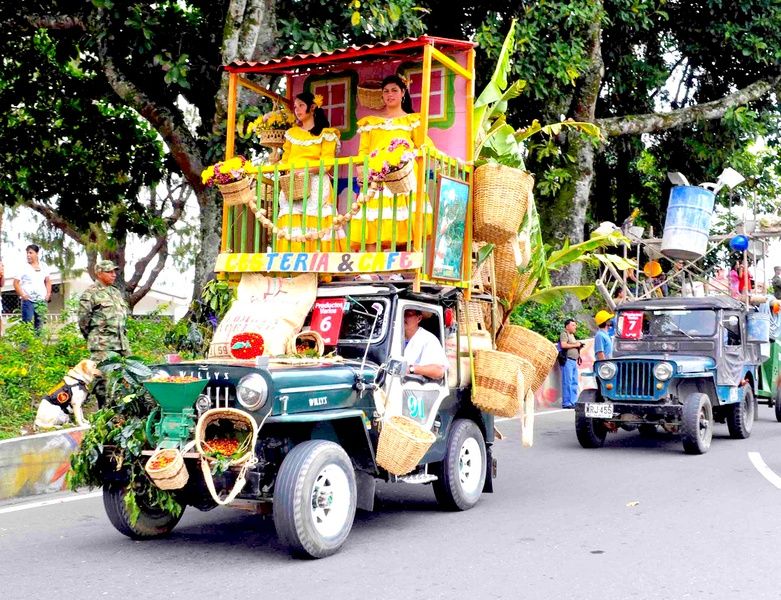 Every year, just outside of Salento, locals celebrate the Willie and all its useful glory by stacking them high with goods or random items and driving them through town. It might be a bit bizarre, but it's definitely a unique Colombian festival you don't want to miss.

#11: Watch the sunset over Mirador de Salento lookout for a panoramic view of the Cocora Valley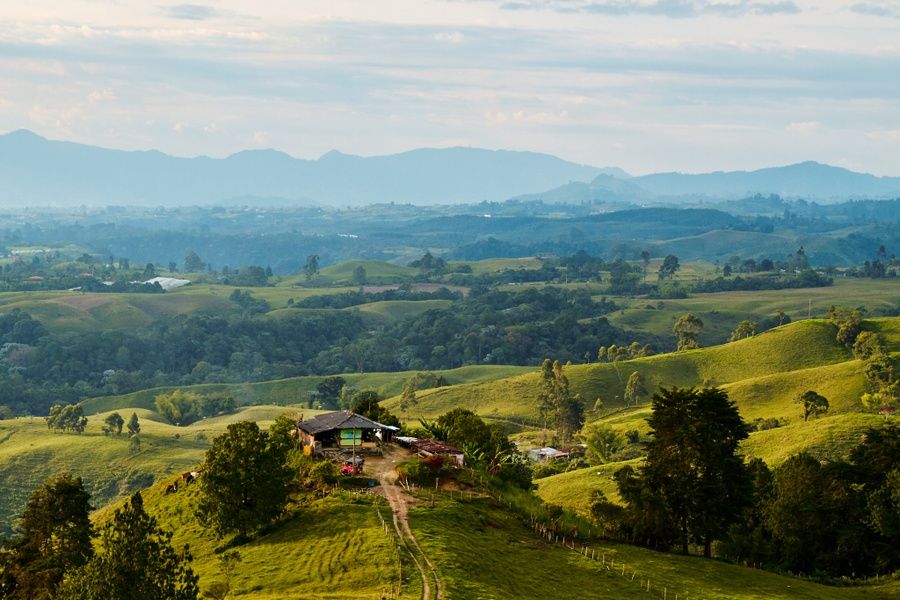 When it comes to things you need to see in Colombia, we just can't say enough. Get your cameras ready—the Mirador Salento offers views of the Cocora Valley that are so artsy it'll pretty much break your Instagram. An easy climb, this attraction is totally free, so it's perfect if you're looking for cheap and free things to do in Colombia.
#12: Take a break and see Salento via horseback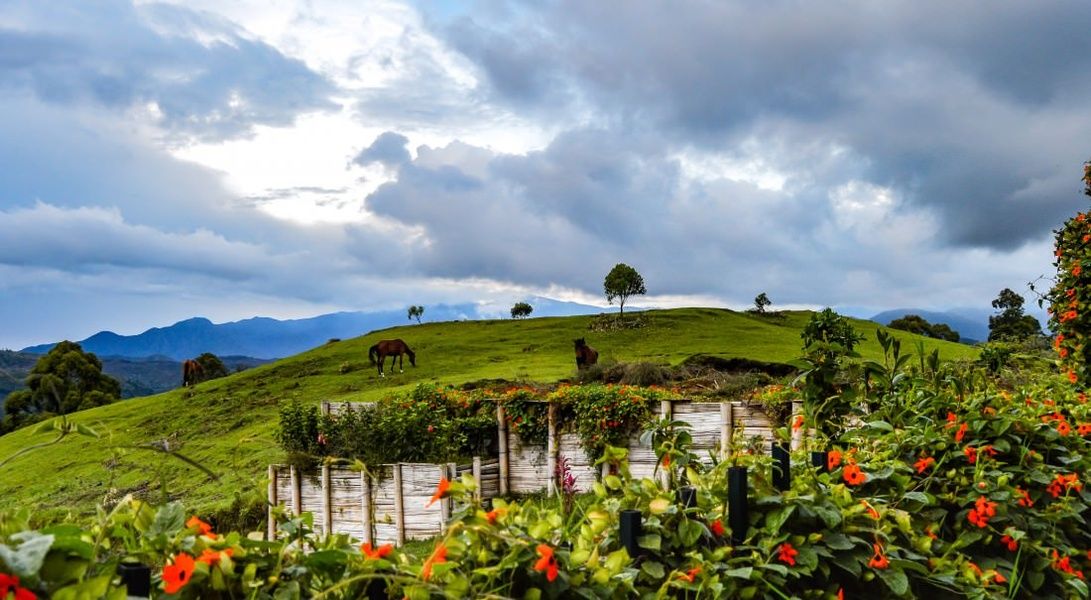 Give your legs a rest and tour the town on —horseback! Salento is in a pretty rural part of Colombia, so horseback riding is the perfect way to explore the area. Some tours will take you to local coffee plantations and others around the town. A rare experience you won't have anywhere else, we'd say it's just another reason that Salento's one of the best cities to visit in Colombia!
#13: Go for a relaxing stroll through the Hummingbird House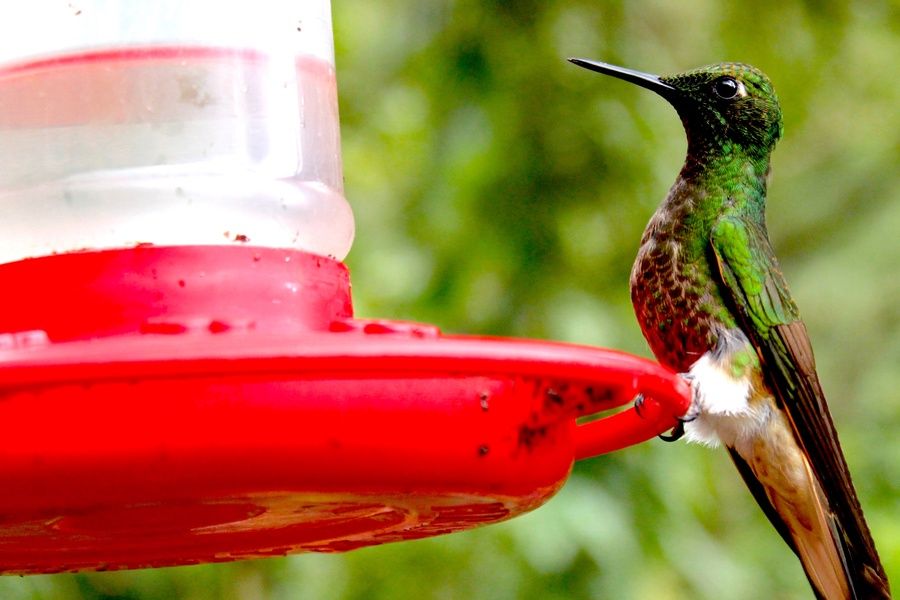 Nestled deep in the woods just outside of Salento, the Acaime Hummingbird House is a unique point of interest in Colombia that many travelers miss without even realizing it. This peaceful preserve is home to tons of hummingbirds and some great hiking trails. Admission is cheap—about $2—and includes a free drink and snack. We'd say that's a win-win deal!
#14: Play with your amigos at Los Amigos
A classic Colombian tradition and a local fave, your trip to Colombia is simply incomplete without a game of . If you haven't heard of it, it's basically a bar game involving a heavy metal puck, gunpowder-filled targets, oh, and a lot of beer. Los Amigos is a popular bar, or you can ask your Hero to point you to some of the city's other hotspots.
--

Ready to book your trip? We thought so! Our Colombian travel gurus are here and happy to help! Or, if you still have questions, feel free to message us. And before your trip, make sure to check out: