The secret's out—Colombia is one of the most underrated travel destinations around. People everywhere have begun booking vacations to this incredible country due to its affordability, one-of-a-kind culture, and beautiful nature. Best of all, from underground cathedrals to tropical island oases, Colombia brimming with some of the best places to visit in all of South America. Read on to discover the top 10 things you need to see when visiting Colombia. Once you do, don't hesitate to message us directly to ask any questions you may have!
Want to make the most out of your trip? Tap into our network of local travel planners—Heroes—who build unique, locally-curated trip plans, designed just for you. Get started.
Table of Contents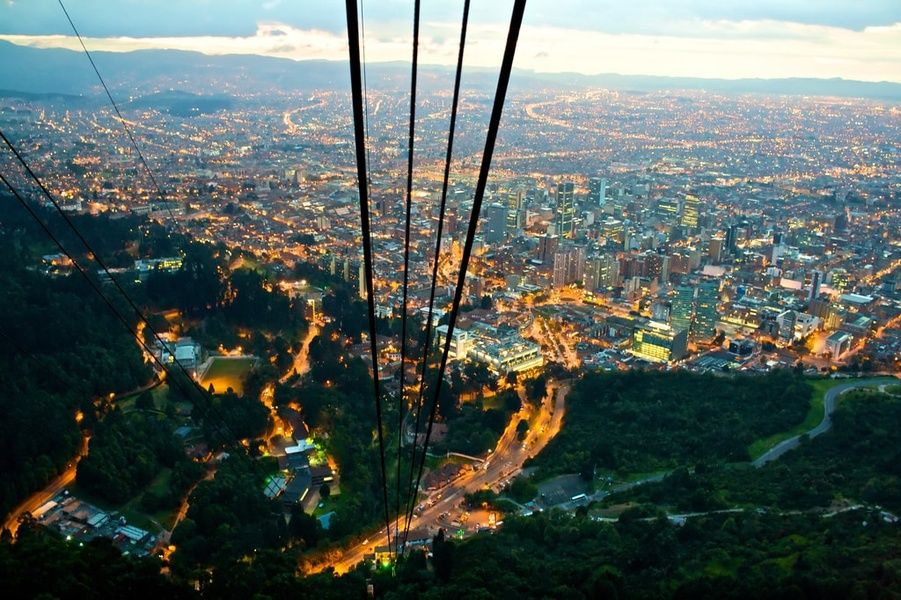 #1: El Totumo Volcano
If a bunch of strangers from all over the word taking a dip in a mud bath inside of a volcano isn't a site to see, we're not sure what is. The El Totumo Volcano is a small mud volcano famous for its rejuvenating, mineral filled mud guaranteed to leave your skin feeling silky soft. And don't worry—right next to the volcano is a beautiful, crystal clear lagoon that you can splash around in to wash yourself off.
#2: El Castillo de San Felipe
El Castillo de San Felipe is a must see for the history buffs of the world. This fascinating Cartagena landmark is a stone fortress built all the way back in 1536 in order to keep Cartagena safe from pirates! A trip to this architectural wonder boasts views of the sparkling Caribbean, and, if you plan accordingly, a breathtakingly beautiful sunset.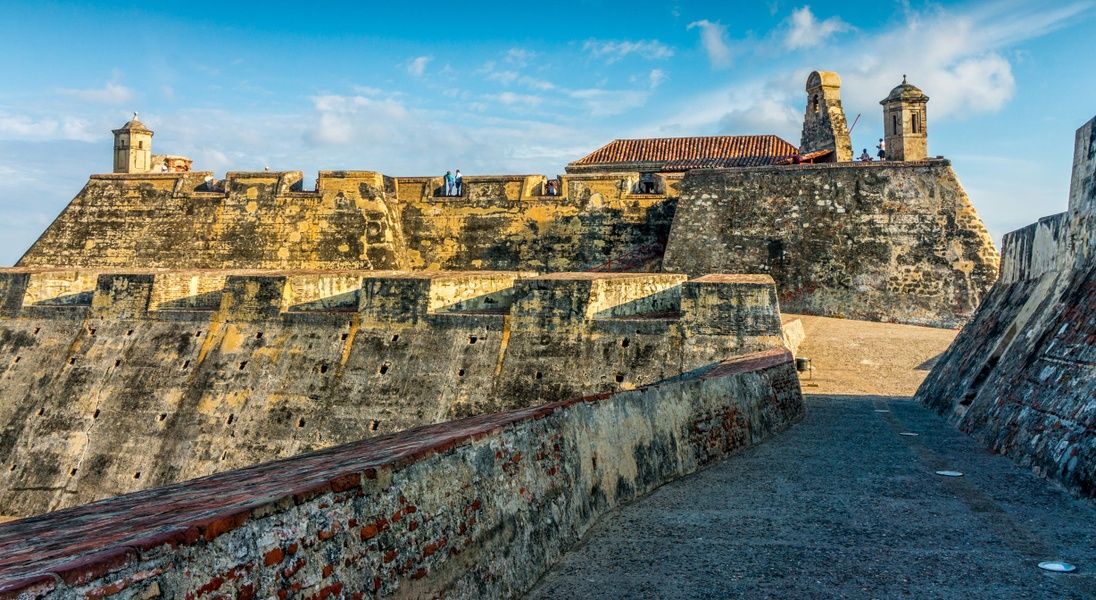 #3: Bogota's incomparable street art
The extraordinary murals that cover the walls of buildings throughout Bogota's oldest neighborhood, La Candelaria, are not your average works of art. In order to support artists and create a sense of inclusion and peace, the mayor of Bogota actually legalized graffiti in many areas some years ago. These massive works of art display everything from Bogota's turbulent history to political sentiments, to simple expressions of beauty. While there are many generic graffiti tours to be had in if you're interested in more off-the-beaten-path exploration that's sure to include the art pieces most up your alley, one of our Heroes would be happy to create a personalized map just for you.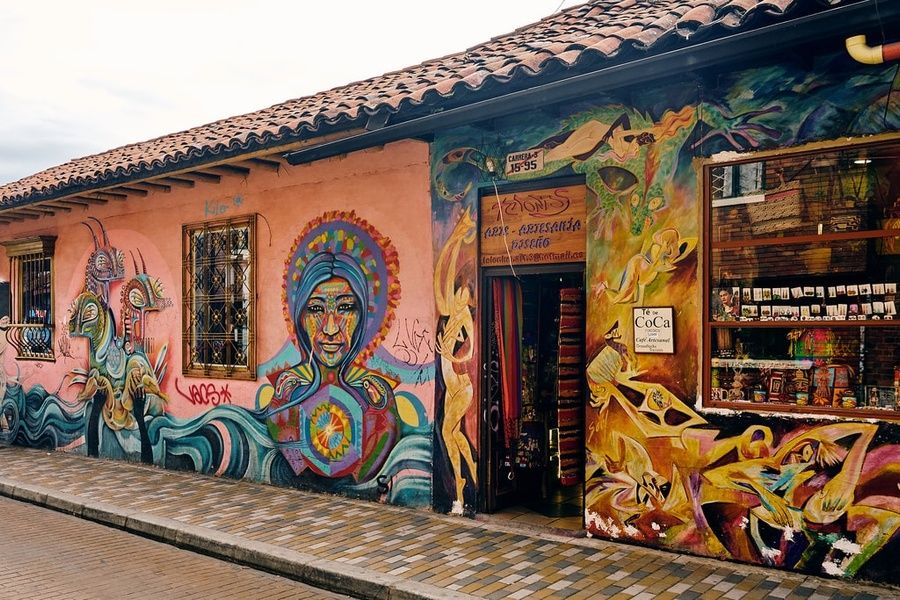 #4: The Coffee Triangle
Not only is the Coffee Triangle easy on the eyes it's also sweet on the taste buds. This coffee-growing region is perched high in the Andes near Bogota and is overflowing with coffee plantations. Colombia is the third largest producer of coffee in the world, and the Coffee Triangle is where a majority of these beans are grown and harvested. If views of lush green mountains and the taste of fresh coffee sound good to you, then the coffee triangle is a must-visit experience while you're in Colombia.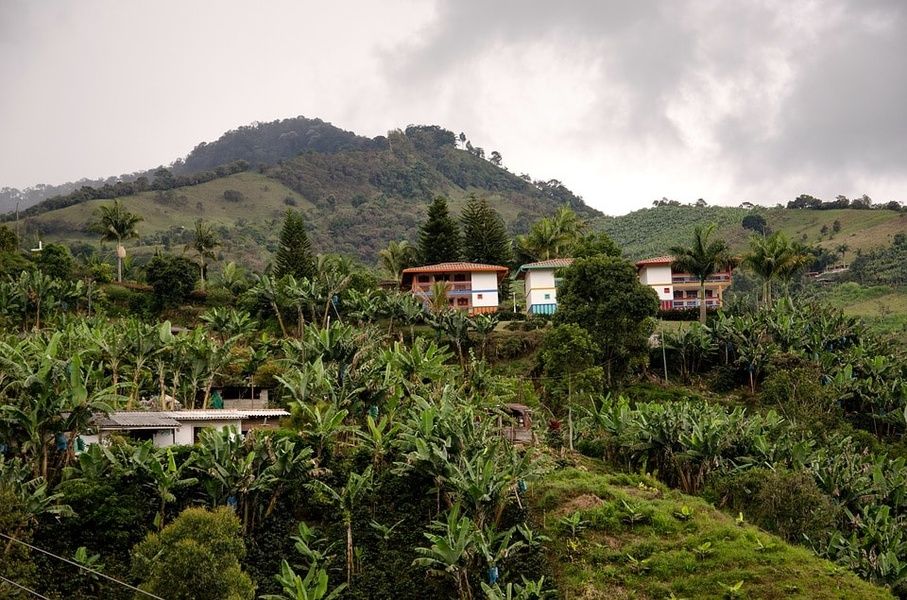 #5: The Lost City of Teyuna
For a trek worthy of Indiana Jones, you need to check out The Lost City of Teyuna. An ancient village is believed to have been founded in 800 CE—well before Machu Picchu—the Lost City of wasn't discovered again until 1972! It's certainly an adventurous trek up to the Lost City, but if you're up for the challenge, one of our Colombian travel experts can help you make sure you're properly prepared for the journey.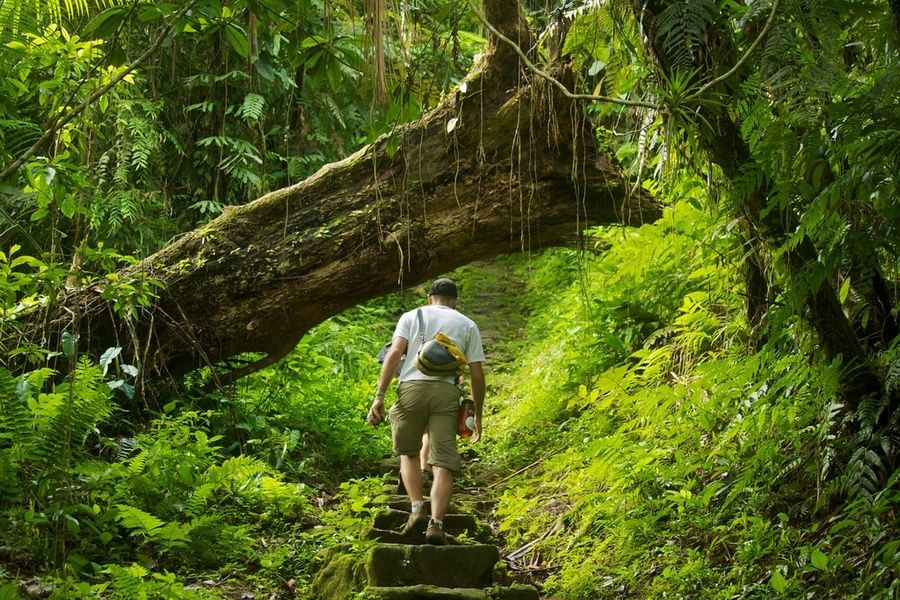 #6: The cloud forests
It may be impossible to walk on a cloud, but who says you can't walk through one? A visit to a Colombian cloud forest is an unparalleled experience that involves views of exotic animals, rare birds, and astounding foliage all encompassed in a cool, thick fog. With some cloud forests—such as those in Chicaque Natural Park—just 30 minutes outside of Bogota, a cloud forest visit is truly a one-of-a-kind Colombian experience that you have to see for yourself.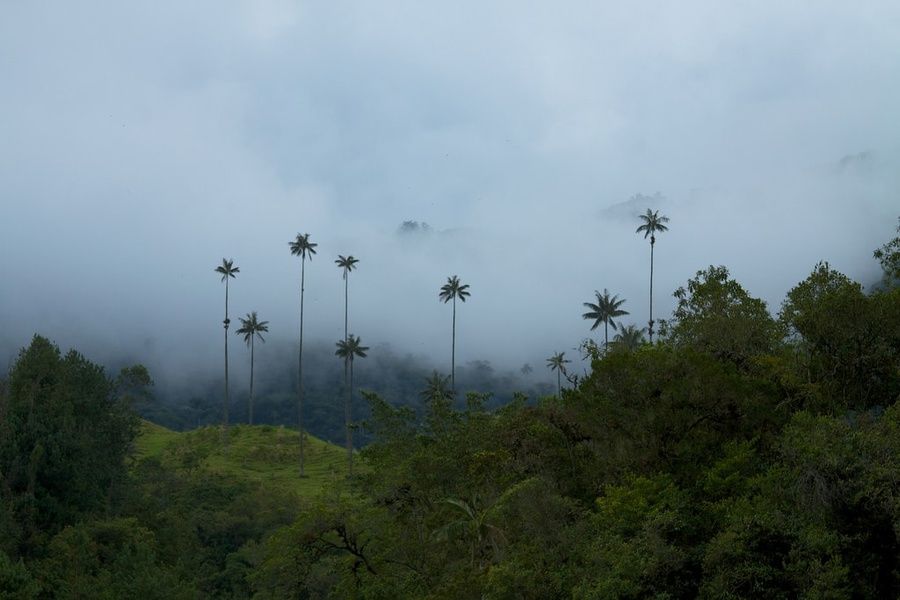 #7: Cartagena's Walled City
For an afternoon spent exploring gorgeous sights, fabulous restaurants, and one-of-a-kind culture, a stroll through Cartagena's walled city has to be added to your Colombia itinerary. Not only is this part of town rich in history, it's also booming with life! The completion of the Cartagena's city wall dates back to 1796, and its enclosed colonial architecture and vibrant colors have stayed perfectly preserved throughout the years. This incredible Cartagena neighborhood is one you absolutely can't miss.
#8: The Salt Cathedral of Zipaquira
Not your average salt mine, the Salt Cathedral of Zipaquira is a fascinating sight located 180 meters below earth's surface. Though the mine itself has been in use since pre-Columbian times, the marvelous cathedral carved from the walls, ceiling, and floor of its tunnels is an architectural marvel of the last few decades. This is truly a sight that you will not see anywhere else!
#9: Tayrona National Park
A visit to Tayrona National Park involves a wide variety of sights all in one trip! Perched on Colombia's Caribbean shore, Tayrona boasts attractions such as gorgeous beaches, thick mangrove forests, dramatic mountains, and ancient ruins. Those that venture up to Santa Marta to see the park often leave saying that it is the most incredible place in Colombia—or even the world!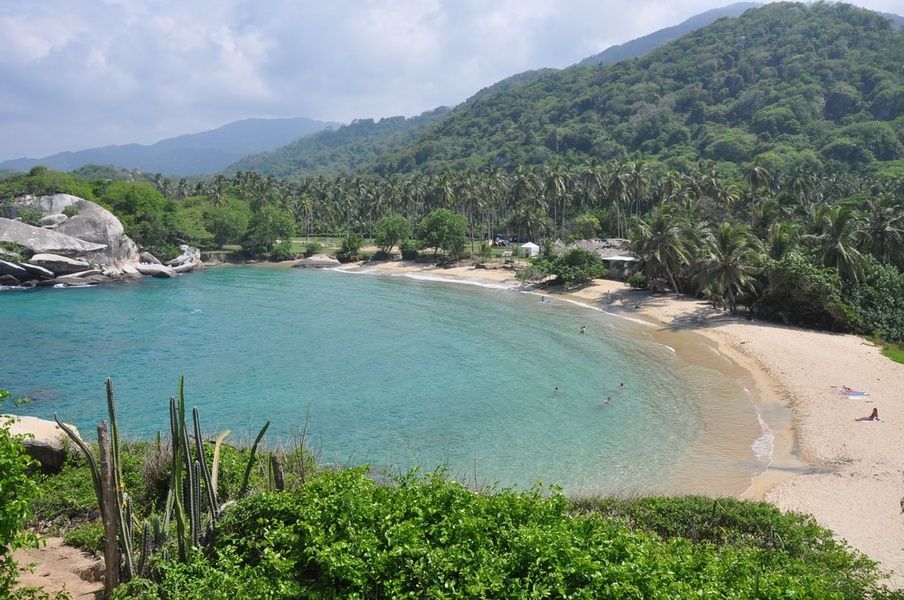 #10: The Rosario Islands
Truly a picture of paradise, the Rosario Islands are the perfect place to escape reality and enter a dream world. These islands off the coast of Cartagena are full of fun water activities from snorkeling to kayaking. The Rosarios include 27 islands scattered throughout the Caribbean, and they begin just offshore—not all of them are inhabited, though, so be sure to chat with a Hero to decide which island would be best for your trip.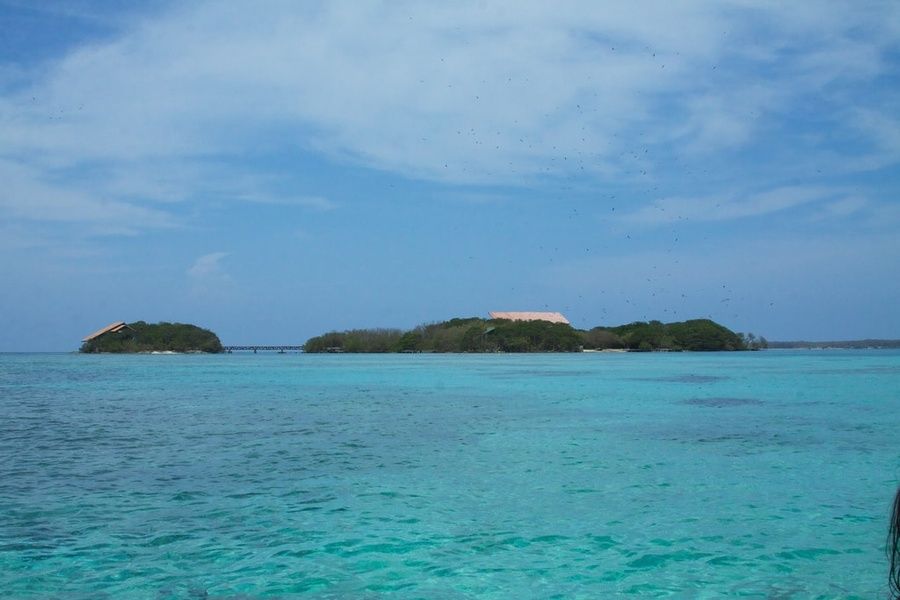 Have more questions about what to see during your visit to Colombia? Talk with one of our local Colombian travel experts or message us directly! And before your trip, make sure to check out: