With so many different attractions, it can be tough to decide where to go in Colombia. Worry not: here's a guide to the places you absolutely have to put on your Colombia itinerary, organized by Colombia's 5 main regions.
Table of Contents
Want to make the most out of your trip? Tap into our network of local travel planners—Heroes—who build unique, locally-curated trip plans, designed just for you. Get started.
Region 1, The Andes: big cities and gorgeous nature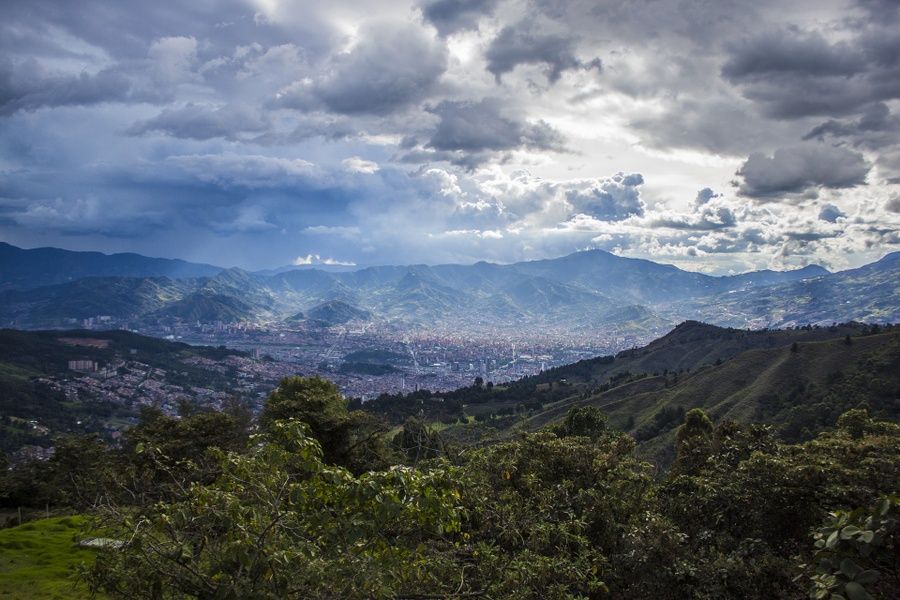 While Colombia's ecosystems are crazy diverse—ranging from alpine peaks to Amazon jungle—the center of the country is dominated by the Andes.
Bogota: High in the Andes, Bogota is packed with history and culture. Gorgeous architecture, amazing museums, incredible food—Bogota's got it all. Some Bogota highlights include:
The Gold Museum—seriously, it's a must-visit.

The Salt Cathedral of Zipaquira carved out of a salt mine 500 feet underground.
Tejo

, a Colombian game that's basically horseshoes… with gunpowder.

The world-renowned graffiti in La Candelaria and Chapinero (Bogota's most neighborhoods).

Monserrate—the mountain and church overlooking the city.
Pro tip: Check out this Bogota itinerary for more gems.
Medellin: Across the mountains from Bogota, Medellin is Colombia's up-and-coming hipster capital. It's a bit smaller than Bogota and one of the country's more "authentic" cities (read: less cosmopolitan and more traditional), so if you're looking to add some uniquely Colombian adventures to your itinerary, Medellin is the place to do it. Some awesome things in Medellin include:
The cafes of El Poblado (the city's artsiest district).

Botero Plaza and Museo de Antioquia—both full of the work of

Fernando Botero

, Medellin's favorite son.
Bandeja Paisa

, the signature meal of Medellin's

Paisa

region (basically a meat fiesta).

Comuna 13, a formerly-violent but now graffiti-rich neighborhood. It's accessible via a massive escalator down the mountain, which is awesome in itself.

Riding the metrocable for an amazing view of the city.
Pro tip: Contrary to its stereotype, Medellin is completely safe to visit. Get in touch with a local travel expert for more info on the best neighborhoods to see and which to avoid.
The Cloud Forest: Located the valleys of the Andes, Colombia's cloud forests are some of the only ones in the world. They're formed by a really unique mix of conditions, making them both chilly and humid. If you're a nature lover, this is a must-add for your Colombia nature itinerary.
The easiest way to see a cloud forest is at

Chicaque Natural Park

, just a 30-minute drive from Bogota.

If you're the adventurous type, you can camp, horseback ride, or even zip line through Chicaque.
The Mountains: There's a ton of cool stuff in the Andes, but you can't forget about the mountains themselves. They're a unique natural wonder and boast some of the best hiking in the Americas.
Chingaza National Park is only a couple hours north of Bogota in the eastern Andes. Its rolling landscape is full of mountain lakes, rivers, and wildlife—including

Andean condors

and

spectacled bears

.

El Cocuy National Park is likewise north of Bogota, and at 16,000 feet above sea level, it's an otherworldly alpine landscape. Go there. Seriously.
Pro tip: You need to complete a briefing before going to El Cocuy, so have a local trip planner arrange your visit beforehand.
Region 2, The Coffee Triangle: beautiful and relaxing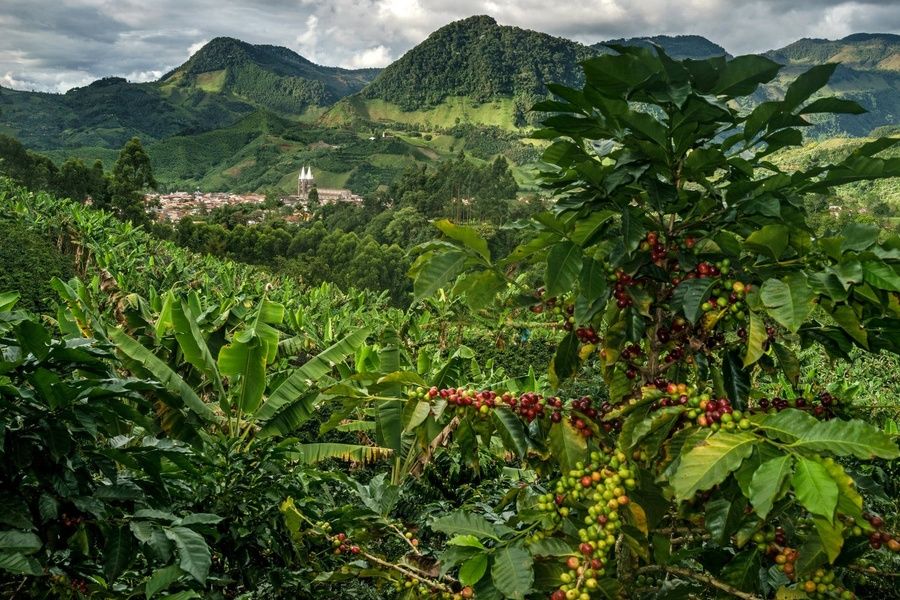 Although technically in the Andes, the Coffee Triangle (AKA Eje Cafetero) is a region unto itself. Covering over 500 miles, the triangle is located in the heart of the rainforest. It's where the majority of Colombia's coffee is grown and harvested, and it's absolutely beautiful.
Salento: The town of Salento is a must-add to any Colombia traveler's itinerary. Located in the heart of the Coffee Triangle, it's packed with coffee plantations, haciendas, and bed-and-breakfasts overlooking the mountains.
Endless Coffee Plantations: You can find coffee plantations everywhere in the Coffee Triangle. Seriously, stop at as many as you can.
The Colombian National Coffee Park: A coffee theme park in Montenegro, this may just be the most deliciously caffeinated theme park in the world.
The Cocora Valley: The Cocora Valley is one of Colombia's most picturesque gems, and home to a huge concentration of wax palms—Colombia's national tree.
Hiking in the Cocora Valley is actually a reasonable

day trip from Medellin

(even if you have to wake up early), so you don't even have to stay in the area to experience it. Ask a

Hero

(local trip planner) how.
Region 3, The Caribbean Coast: fun cities and beautiful beaches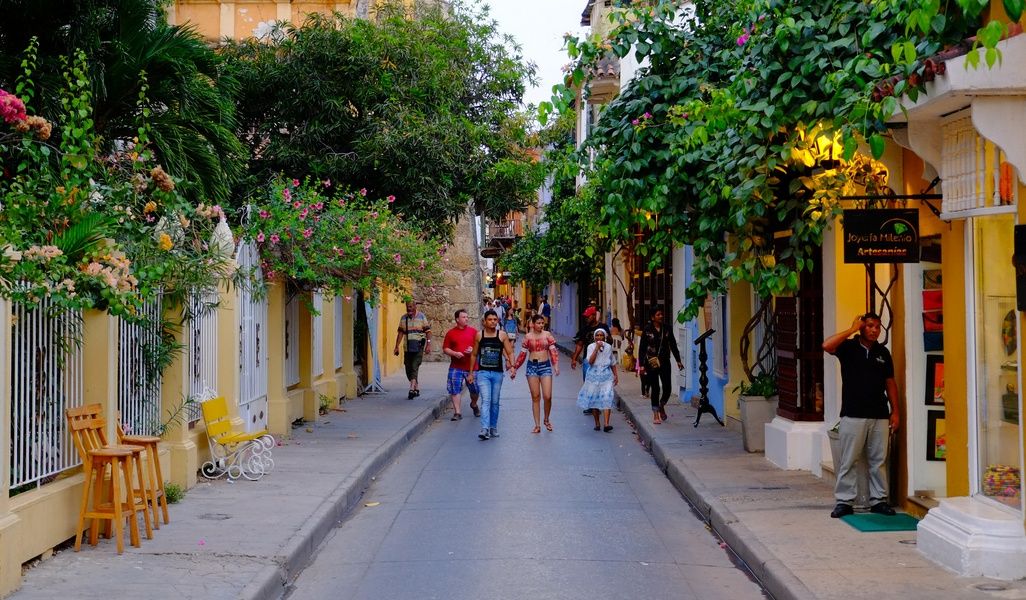 Colombia has two coastlines—one on the Pacific Ocean and one of the Caribbean Sea. Of the two, the Caribbean is usually more exciting for travelers. Here's why.
Cartagena: Your classic Spanish colonial city, Cartagena is known for its gorgeous architecture, amazing beaches, and phenomenal seafood. On top of that, Cartagena's safety, beauty, and fun make it one of the most popular places to visit in Colombia.
Pro tip: Check out this Cartagena itinerary for more gems.
Tayrona: People say that Tayrona National Park is one of the most beautiful places in the world. They're not wrong. In the Santa Marta region, outside the town of the same name, Tayrona dominates a stretch of coastline where the mountains crash into the Caribbean. There's a jungle. There are beaches. There are sunsets. What else do you need to know?
You can go to Tayrona as a

day trip from Cartagena

, but you're better off staying the night since you're never going to want to leave.

Lodging options in Tayrona include camping, glamping, and even rented hammocks on the beach. Have your

Hero

to look into it for you.
Barranquilla: Barranquilla is most famous for its yearly Carnival celebration (the second-largest in ) but it's really so much more than that. Its nightlife, beaches, food, and museums are really underrated, and the city is quickly developing as a tourist destination.
Region 4, The Amazon: amazing jungle and unparalleled wildlife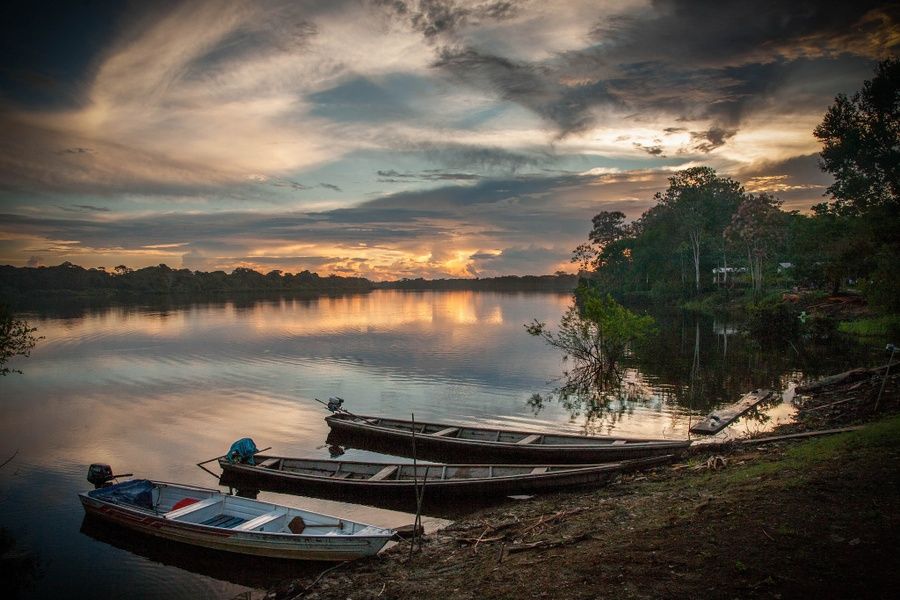 Colombia has the second-highest level of biodiversity in the world, and most of it is concentrated in the Amazon jungle. It seems absurd that you can go from the Andes to the Amazon in just one day, but it's totally possible in Colombia.
Leticia: Colombia's "gateway to the Amazon", the town of Leticia is a total trip—its town square is literally on the shore of the Amazon River. You can dip your feet in and everything.
If you want to explore the jungle, Leticia's going to be your jump-off point. You can fly in cheaply from most airports.

There are a ton of river cruise and jungle tour options to be had in Leticia. Talk to your

Hero

about what kind of Amazon experience you want to have—they'll take care of the rest.
The Jungle: As you might expect, the Amazon is one of the best places in the world for ecotourism. Whether you want to sleep in a lodge deep in the jungle, see how tribes are preserving their habitat, or just go on a wildlife tour (night tours are especially amazing), it's all super doable. Again, just ask your Hero.
Region 5, The Pacific Coast: wild and beautiful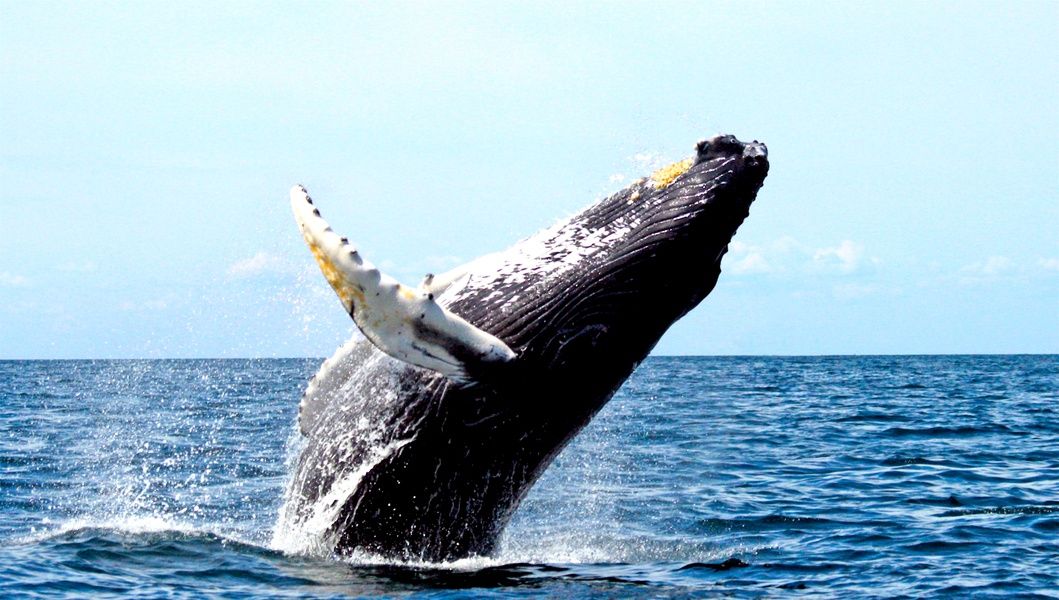 While Colombia's Pacific Coast is long, it's very wild and devoid of any major cities. That said, if your perfect Colombia itinerary involves things like whale watching and surfing, it might just be the place to go.
Choco: The department (AKA administrative region) of Choco encompasses the northern half of Colombia's Pacific Coast. It's known for the Utria National Park and its sizable Afro-Colombian population.
Humpback whales give birth and raise their calves in coves every spring, hence the amazing whale watching. There are tons of tours; just have your

Hero

set one up for you.

Choco's jungles get some of the highest rainfall levels in the world. That means lush vegetation, amazing animals (think cougars, toucans, and turtles), massive waterfalls, and

jungle pools

.

Stay in an eco-lodge or one of the authentic

Afro-Colombian towns

on the shore for a one-of-a-kind experience.
Gorgona Island: Once a prison, this island off the Pacific coast is now a pristine nature reserve.
You can reach the island by boat or by plane from

Cali

.

Gorgona is surrounded by a coral reef and features some of the best scuba diving in the world.
--
If you were wondering where to go Colombia, we hope this article answered your questions. The only thing left to do? Get in touch with a local travel planner (AKA Hero) to plan your Colombian adventure. They'll do everything but pack your bags. And if you have any other questions, feel free to message us. Oh, and for more information, don't forget to check out: