Costa Rica may be small, but it's packed with incredible things to do and see throughout the country—and getting between them can be tricky. Below, we'll get into all your Costa Rica transportation options so you can decide which one to use—and which to avoid.
Want to skip the stress and have someone figure out your Costa Rica transportation logistics for you? Have a Costa Rican local plan your trip. They'll use their expertise to make transportation a breeze—plus, they'll build you an itinerary full of *amazing* local gems. Learn more.
Table of Contents
Public transportation is widely used in Costa Rica
Despite Costa Rica's small size, the country boasts a great public transportation system that makes it easy to get around.
Buses are the most common form of public transit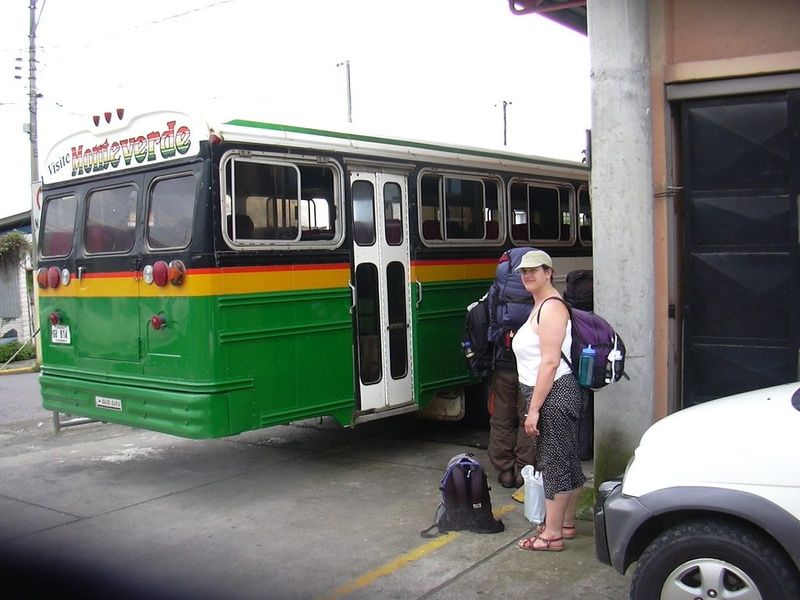 Costa Rica has an extensive network of buses, which makes it easy to get from city to city. There are two types of local buses: Directo buses and Colectivo buses. Directo buses go straight from one destination to another with few stops in between. Colectivo buses make more stops and move more slowly.
You'll encounter multiple different bus companies operating in Costa Rica. Larger companies, like Caribeños, often have terminals where you can buy tickets in advance. Smaller companies, like Autobuses Coronado, require that you buy the ticket on board. They generally pick up from small bus stops instead of one central hub.
No matter what you take, the bus tends to be a good, budget-friendly option (fares range from about $1 to $20 USD). And since the buses in Costa Rica are reliable, safe, and punctual, they make navigating the country easy.
Pro tip: The lack of a central bus network can be confusing. Again, to avoid travel stress, we'd recommend connecting with a local for help navigating the system.
The trains system in Costa Rica is improving
Although an earthquake in 1991 damaged Costa Rica's railways, the train system today is experiencing something of an exciting renaissance. If you're traveling from San Jose to other parts of the country, it may be a good option—it's cheap and easy to use. Talk to a local expert to get some insider info about using the trains, since most guidebooks are too outdated to cover the new lines.
Ferries aren't uncommon either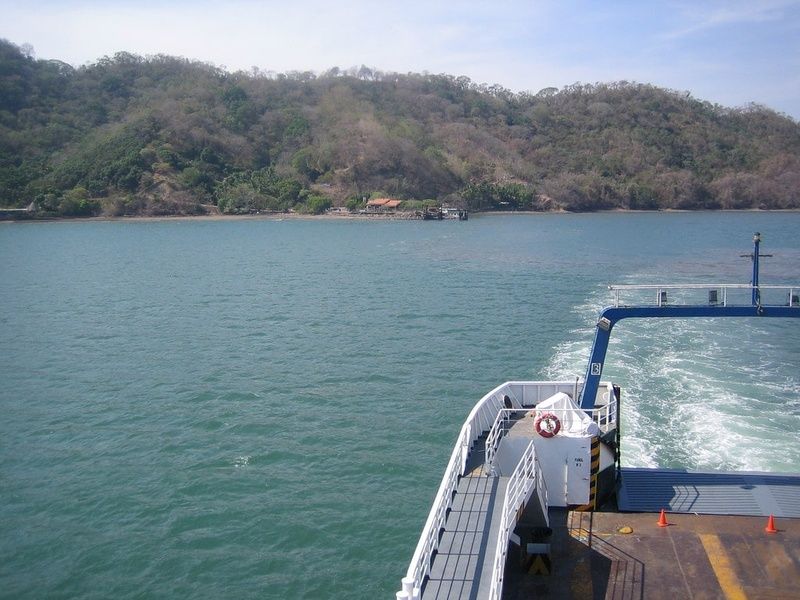 Ferries connect multiple popular areas of Costa Rica; for example, a ferry regularly traverses the Golfo de Nicoya, and another connects the port city of Puntarenas with other shoreline destinations. These run several times a day and are operated through Coonatramar and Naviera Tambor. Most crossings are short and less than $2 USD, which makes taking the ferries a solid (and fun!) way of seeing the country.
Renting a car is a great idea...
Renting a car is a great idea in Costa Rica—many companies offer rentals for only $1/day. Major car rental companies, like Avis and National have offices in Costa Rica, and there are also solid local options like Vamos Rent-A-Car. All you need to rent a car in Costa Rica is a valid US driver's license.
Driving alongside incredible mountain ranges and through lush forests is awesome. Plus, it's always fun to make pit stops in off-the-beaten-path towns to see what real Costa Rican life is all about (and your local trip planner can tell you all about the coolest places to visit).
...but you'll need a GPS and probably some 4-wheel drive
While renting a car can be great, it's not without its challenges. Navigating to specific destinations isn't always clear cut and you may be traveling into remote areas, so make sure to get a car with GPS—or make sure your smartphone data will work in Costa Rica.
It's also a good idea to consider getting a car with 4-wheel drive. A lot of Costa Rican roads can be muddy and uneven, so 4-wheel drive is super helpful. In fact, some of the national parks like Rincon de la Vieja National Park require it for entrance into certain sections.
Most roads are good, but some remote ones can be bumpy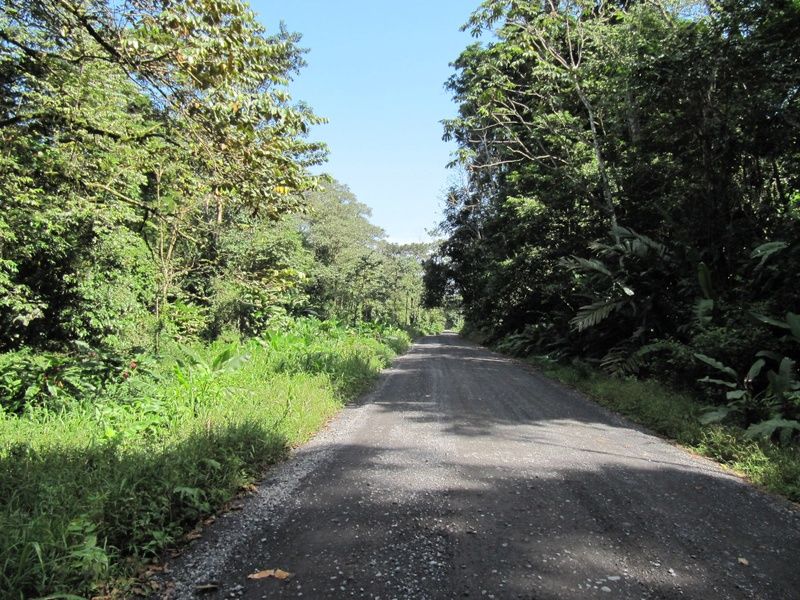 Although many of the major roads connecting to San Jose—like Routes 1, 2, and 27—are well paved with good signage, this isn't the case throughout the country. Roads in the mountains and more remote areas are more narrow and winding and sometimes aren't paved. Driving in an unfamiliar country can be a challenge, especially if you come across difficult road conditions.
We'd recommend using a private shuttle if you don't want to drive
In the end, if you aren't comfortable driving in Costa Rica, but still want to opt for something more comfortable and convenient than the local buses, you can always use a private shuttle. There's no shortage of companies to choose from, like Easy Ride, Gray Line, Interbus, and Monkey Ride, each with their own direct routes between popular cities like San Jose, Tamarindo, Monteverde, Jaco, and tons more.
These shuttles usually run anywhere from $35 to $90 per person, depending on the company and destination. But the convenience (not to mention good AC) definitely helps make these shuttles worth the price.
Domestic flights can also save time
If you're looking to zip across Costa Rica, domestic flights are a good option. Costa Rica's two domestic airlines, NatureAir and SANSA, operate out of San Jose and can offer quick trips to cities around the country like Liberia and Jaco.
Best of all, the price of traveling by plane can be comparable to using a private shuttle (tickets range from $40 to $160) and can get you to a multitude of places in an hour or less.
Taxis are great for getting around major cities
Cities like San Jose, Liberia, and Heredia are great places to navigate by taxi. All the taxis in Costa Rica are red and operate on a meter, which means you shouldn't have to haggle with your driver on a price (just make sure they turn the meter on when you get in!)
Definitely stick to these official taxis. There are unofficial "pirate taxis" in cities, but these are illegal and often just looking to rip you off. If you want to double-check that your taxi is legit, look for the yellow triangle on the door with the license number on it.
There is Uber in Costa Rica (in some cities)
As in many places, Uber has faced some challenges in Costa Rica. It's always available in cities like San Jose (and somewhat in Liberia) and can be a good option for getting into town from the San Jose airport.
However, there is a lot of tension between local taxi drivers and Uber drivers, and the latter are sometimes harassed, especially when doing pick-ups at the airport. Despite this, most people don't report any issues using Ubers in San Jose.
Getting to the city center from the airport is a breeze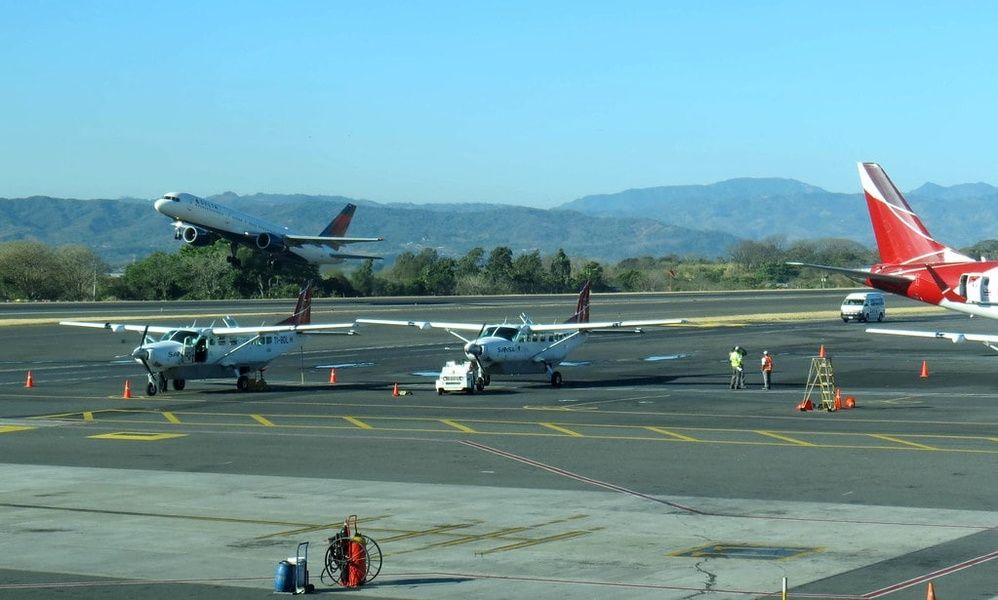 There are two airports you can fly into when you come to Costa Rica, Daniel Oduber Quirós International Airport (LIR) in Liberia, and the Juan Santamaria International Airport (SJO) in San Jose. If you're planning to stick to the northern part of the country, go with LIR and catch any bus in front of the airport that says "Liberia" on it. Otherwise, SJO is the better airport to go with.
Once you land at SJO, you have a few options for getting into the city:
The TUASA Bus

-

Jump on the bus just outside of the arrivals gate, and you'll be in the city in 35 minutes. The bus costs 670

colones

(or about $1). Make sure to have the proper money before you get on board since you'll have to pay the driver directly.
Pro tip: If you're planning on relying solely on public transport, you have another reason to fly into San José. It's the transportation center of the country and the ideal launching place to get anywhere.
--
The easiest way to navigate transportation in Costa Rica is to connect with a local. They'll give you all their transit tips, design an itinerary full of awesome sights (and how to get to them), and help you get the most out of your visit. Basically, it's like having a best friend in Costa Rica—why see the country any other way? Learn more.