Hear that? That's the sound of the rainforest and the sea calling your name—and Costa Rica has immaculate jungles and stunning coastlines in spades. Don't dive in blind! Here are the answers to all of your frequently asked questions about travel to Costa Rica.
Planning your perfect trip to Costa Rica is like spotting a sloth in the wild—you're going to need a local's expertise. Connect with a Costa Rican local to get answers to all of your questions and a personalized itinerary to boot. Learn more.
Table of Contents
Q: What's Costa Rica like?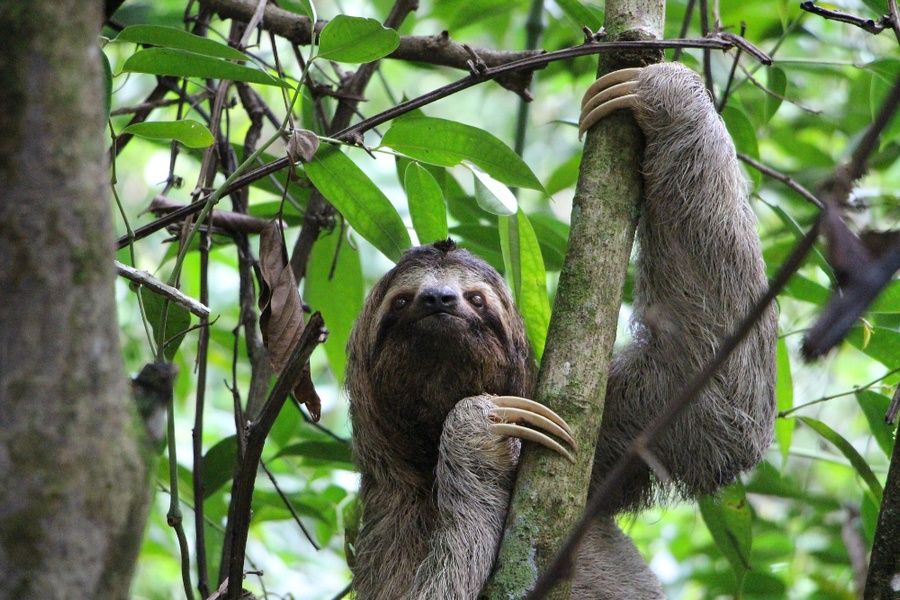 A: Costa Rica is roughly the size of West Virginia, but this small country holds 5 percent of the world's biodiversity. The variety of life here—with more than 500,000 species of wildlife—is unreal. Some of the most unique animals found in Costa Rica are sloths (both two- and three-toed), spider monkeys, toucans, scarlet macaws, jaguars, whale sharks, and hordes of sea turtles.
With amazing critters comes equally stunning scenery. From acres of cloud forests with lush, lively canopies to miles of sandy coastline with impressive swells to surf, Costa Rica is the place for a one-of-a-kind outdoor adventure. For more information, see our article on the essential things to do in Costa Rica.
Q: Is Costa Rica eco-friendly?
A: Yup! Costa Rica's commitment to sustainability is world-renowned. The country aimed to be carbon neutral by 2021, and most of its electricity already comes from natural resources (through hydroelectricity). How cool is that?
Using water to generate power has halted the destruction of Costa Rica's famed forests; as of 2005, deforestation has nearly stopped altogether. So, throw a compostable straw at a map of Costa Rica and you have a one in four chance of hitting a national park. That's right—25 percent of the country is dedicated as protected land.
Q: When should I visit Costa Rica?
A: The most popular time to visit Costa Rica is during the country's dry season from December through April. Expect lots of sunshine with average temperatures in the 70s (but more travelers and costlier accommodations).
For better deals, visit between May and November during Costa Rica's rainy season, when the country will be at its absolute greenest. Average national temperatures are still under 80 degrees, and certain regions are less water-logged than others (like Guanacaste). A break in the downpours in July and August makes these popular months for travelers.
Pro tip: Are you set on seeing thousands of sea turtles shimmy up the sand to lay their eggs? Or maybe you won't leave Costa Rica without riding your first barrel wave? Choosing what time of year to visit Costa Rica depends on what you want to do. Talk to a local who can give you personalized advice on the best time to visit.
Q: What does pura vida mean?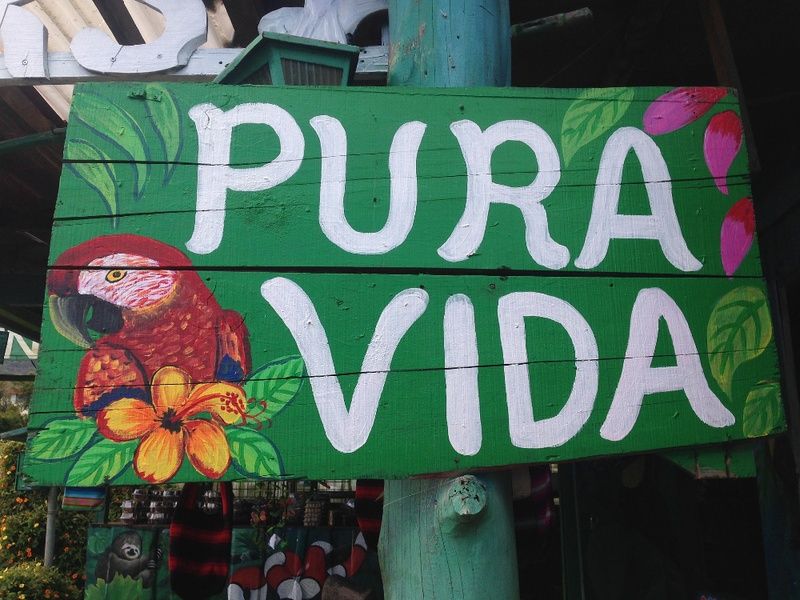 A: Translating to the "pure" or "simple life," pura vida encompasses Costa Rican's laid-back attitudes and friendly demeanors. This mindset is so pervasive that you're likely to hear "pura vida" used as a greeting or as a response to "How are you?"
Costa Rica currently holds the honor of being the happiest country in the world. Many Costa Ricans, (nicknamed Ticos), practice an appreciation for the little things in life, and this positive outlook is certainly a contributing factor to the country's joyful reputation. Increased government spending on education, healthcare, and retirement plans helps a lot too. And the beaches. Those can't hurt, right?
Q: Do I need a visa to travel to Costa Rica?
A: US citizens do not need a visa to visit Costa Rica unless they plan on staying more than 90 days. You will need to present a valid passport and a return airline ticket to enter the country. If you're traveling to Costa Rica from another country, check the embassy's site to see whether or not you'll need a visa.
Q: What vaccinations do I need before going to Costa Rica?
A: If you're up-to-date on your vaccinations, then you're good to go. To enter Costa Rica from other South American or African countries, like Brazil or Peru, you'll need to supply proof of a yellow fever vaccination.
Q: Is Costa Rica safe?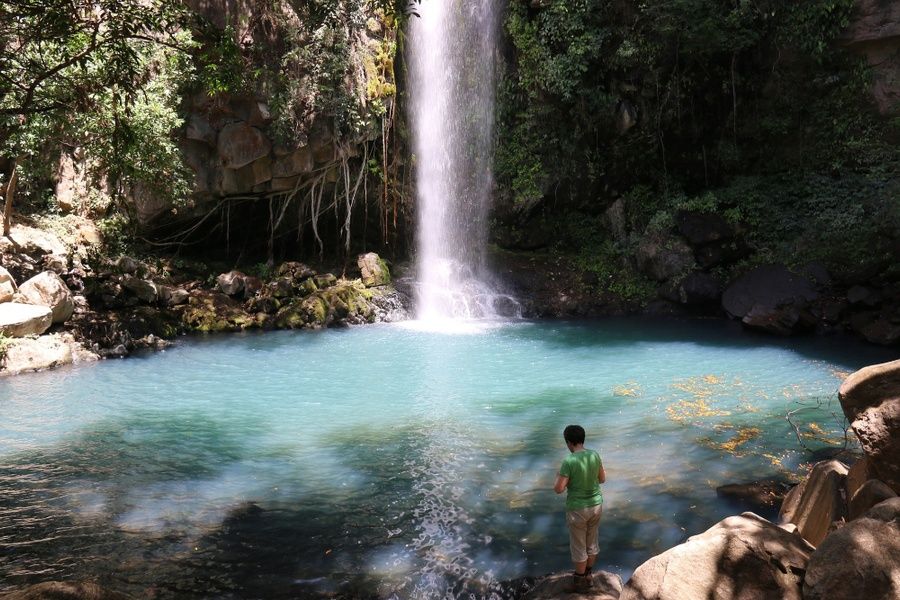 A: Yes, Costa Rica is very safe. The country has a "Level 1" travel advisory from the U.S. Department of State—that's lower than current advisories for the UK or France. Costa Rica is often regarded as the most stable country in Latin America due to its longstanding democracy and comparatively low poverty rate. For an in-depth look at staying safe in Costa Rica, check out our Costa Rica safety guide.
Pro tip: For the best, up-to-date safety tips, connect with a Costa Rican local—they'll share how they navigate the country safely and design an itinerary that will make it easy for you, too.
Q: Can you drink the tap water in Costa Rica?
A: Yes, rest assured that the Centers for Disease Control and Prevention has given the thumbs up to drinking water straight from the tap in Costa Rica. If you plan on camping or traveling to remote locations, check out the CDC's tips for water disinfection to ensure you stay hydrated with clean water—or just pack extra bottles of water.
Q: Is it easy to travel to Costa Rica on a budget?
A: Absolutely! Costa Rica offers a range of accommodations—from inexpensive hostels to pricey resorts. On average, a moderately priced hotel will cost about $120 per night. Likewise, the cost of eating out depends on the type of restaurant you choose. While several courses at a fine dining establishment in San José can set you back $500, cheap and delicious eats can be found at one of many sodas in the city's Mercado Central (or Central Market).
Bottom line: traveling to Costa Rica without breaking the bank is definitely doable, but don't expect to drink champagne on a beer budget. The exchange rate between US dollars and Costa Rican colones is favorable. However, because US dollars are accepted in Costa Rica, many hotels, tour companies, and restaurants list their prices in American currency.
Q: Do I need to speak Spanish?
A: Learning a few Spanish phrases is helpful as only around 10 percent of Costa Rica's population speaks English. But you're likely to find English-speaking expats in popular destinations for travelers, like Jaco, Tamarindo, or Dominical. Costa Rica is well-known as a popular retirement spot for Americans; more than 120,000 US citizens live in the country.
Pro tip: Using Google Translate on your phone can take you far, but getting 24/7 support from your local contact is an even better way to keep from getting lost in translation.
Q: What's the best way to get around Costa Rica?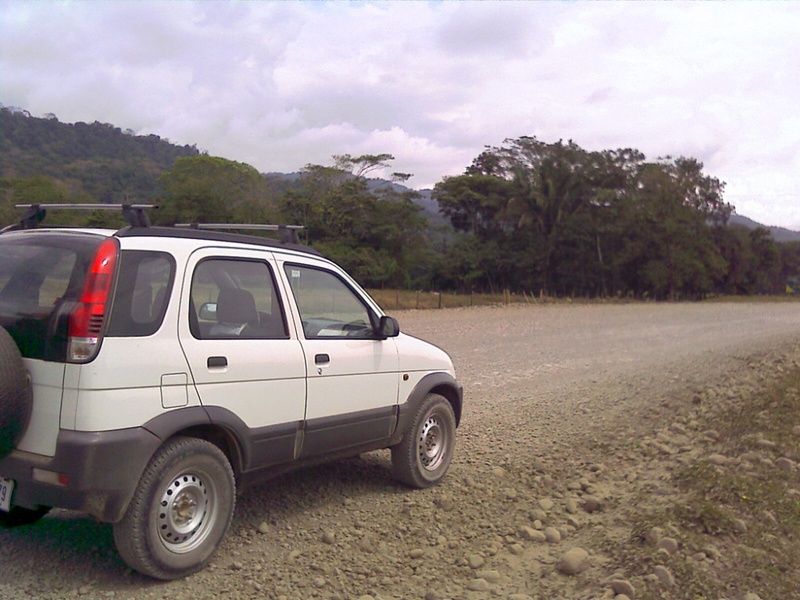 A: Many visitors to Costa Rica choose to rent a car. This is a convenient way to travel to the many natural wonders that are guaranteed to be on your bucket list (after all, national parks are not known for their subway systems). For more information, read our article on the ins and outs of transportation in Costa Rica.
Pro tip: Costa Rica is a country prone to earthquakes with a long rainy season. So, let's just say road conditions are not always the best. If a road-trip adventure is not your speed, ask a local for recommendations on the best tour guide companies that also provide transportation.
Q: Is Uber available in Costa Rica?
A: Uber is available in Costa Rica, specifically in San José. Outside the nation's capital, however, finding an Uber driver will be difficult, if not impossible. Fortunately, government-regulated taxis can be found throughout the country using the Taxi Shake app or look for red cabs with a yellow triangle on the side. (You'll use an orange cab to get to and from the airport.)
Q: What electrical plug does Costa Rica use?
A: Costa Rica uses the same type of plugs used in the US. One less thing to pack!
Q: Do I have to tip in Costa Rica?
A: Tipping is not as pervasive as it is in the US. Restaurants in Costa Rica usually add a 10-percent service tip to the bill. Visitors typically tip their tour guides and give a few dollars to the drivers as well. For taxi drivers, round up your fare or give an extra dollar or two for good service.
Q: Anything else I should know?
A: Return the Ticos' kindness—good eye contact and a warm "hola" is expected!
--
Ready to book your trip to Costa Rica? You're bound to have more specific questions as you plan your itinerary—like which national park is a must-see, where are the best surf camps for beginners, or what time of year is best for birdwatching. Connect with a local Costa Rican to get answers to all your questions and, better yet, have them design a trip customized to your specific interests, budget, and travel style. Learn more.