Is Costa Rica safe? Generally, yes—Costa Rica is a safe place to visit. Read on to learn about why Costa Rica is so safe and the simple precautions you can take to minimize risks while traveling. Our guide includes everything from the COVID pandemic to water safety.
No one knows a place like the people who live there. For the most up-to-date info on Costa Rica travel, connect with a Costa Rican local. Learn more.
Table Of Contents
What to know about COVID in Costa Rica
Costa Rica has been open to travelers since late 2020 without testing or quarantine requirements. It's an easy country to visit during the pandemic, with plenty of outdoor activities to mitigate risk while enjoying your trip.
As of fall 2022, more than 84% of Costa Rica's population is fully vaccinated.
Have questions? Send a message to a local in Costa Rica.
Costa Rica is one of the most peaceful and visited countries in the world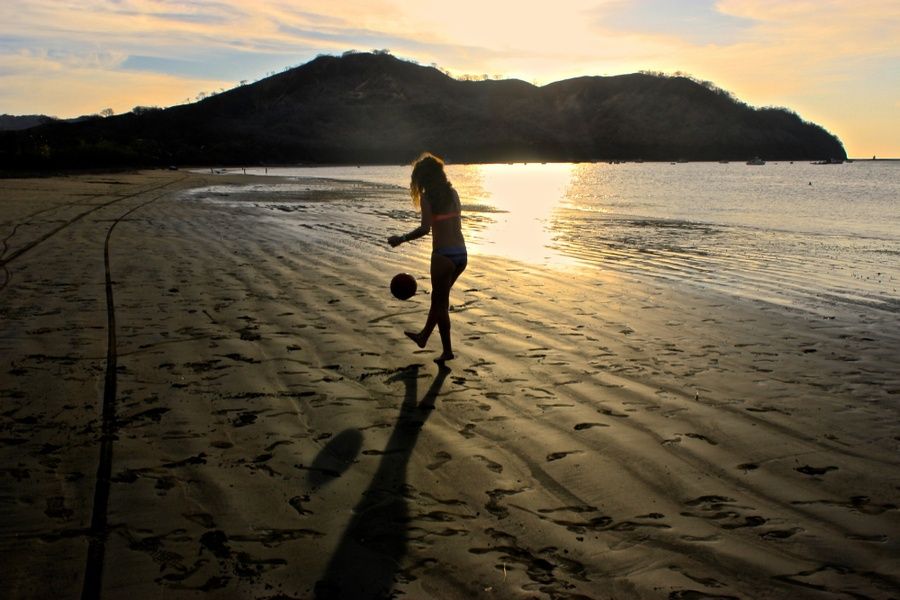 More than two million people visit Costa Rica each year. Why? In addition to pristine coastlines and gorgeous rainforests, this country has a stable government and a high standard of living. The U.S. State Department even gives Costa Rica a "Level 1" travel advisory, the lowest a country can have. For context, the UK and France both have "Level 2" travel advisories.
Costa Rica has no army and a low poverty rate
Currently, Costa Rica ranks no. 33 on the Global Peace Index, above the UK, Italy, and France. This country is so peaceful, it hasn't had a standing army since the 1940s. Costa Rica also boasts one of the lowest poverty rates in Latin America.
But like anywhere, protests do occur in Costa Rica. Ongoing demonstrations against tax reforms have obstructed travel within San José. Though these strikes can be disruptive, they are not violent.
Pro tip: A local Costa Rican will be up-to-date on any protests that might slow your trip down. Connect with one before you go for an insider's perspective.
The government is focused on reducing crime
Tourism is vital to Costa Rica's economy, and so the country is heavily invested in protecting this industry. Most recently, Costa Rica's Tourism Board raised funds for two additional national police offices in popular destinations. And 300 more tourist police (officers solely focused on the safety of travelers) will soon be trained to join the country's force.
Safety Tips for Costa Rica
When traveling to Costa Rica, use the same common-sense rules you'd use in the US. Petty theft can happen anywhere. So, don't leave valuables in an unlocked car or hotel room. Don't carry around huge wads of cash. And keep to well-lit streets after dark.
Avoid "Good Samaritan" scams
Though you are likely to meet many friendly local Costa Ricans, (nicknamed Ticos), during your travels, it's important to stay on guard whenever interacting with strangers. A common scam in Costa Rica starts with a purposefully punctured car tire and a "friendly" offer to help change a tire. After accepting assistance, travelers have been robbed.
Weigh the risks when you have an adventure
Many choose to visit Costa Rica specifically for heart-racing adventures like surfing, scuba diving, rappelling, zip-lining, and whitewater rafting. These activities are thrilling because they're a bit risky. But risks can easily be reduced by choosing a reputable tour company that adheres to national and international safety standards.
Check with a local tourism information center to ensure you only use trustworthy guides and adventure sports companies. Or, better yet, have a local create your itinerary to ensure the quality of your experience and safety.
Costa Rica has tons of lifeguards—but not on
every
beach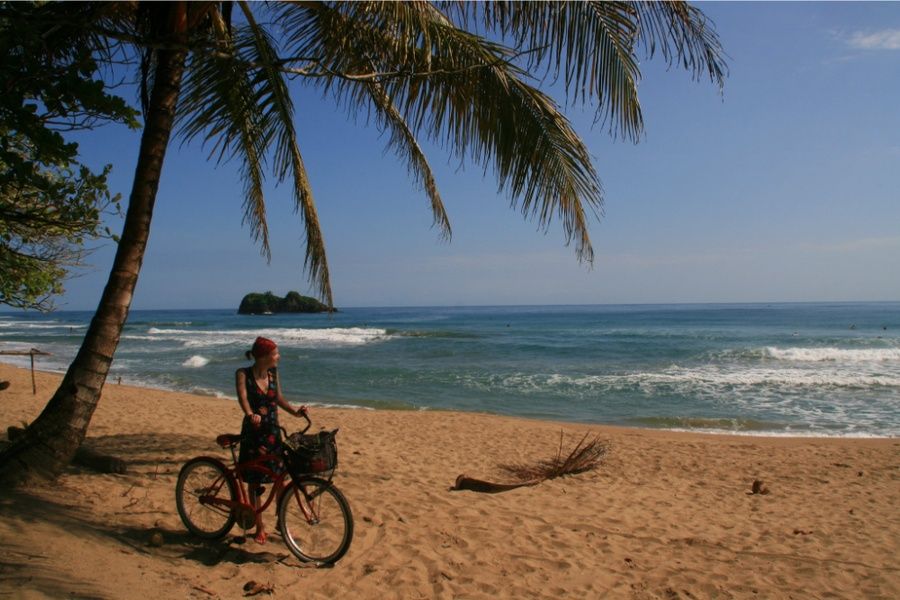 Whether you visit the Pacific or the Caribbean (and how amazing is it that you can do both?), a swim along Costa Rica's famed coasts is likely on your list. Use the same water safety rules that you would use anywhere else in the world. Don't swim alone or under the influence. Reserve your paddling for designated public beaches and look for signs that warn against strong undercurrents.
You won't find lifeguards at every beach, so if you aren't a strong swimmer or you're traveling with kids, seek out one of the many popular locations that are adding lifeguard programs.
Pro tip: You might want an isolated beach, but this also means you won't be warned about riptides and wildlife. Before you take the risk of swimming in uncharted waters, ask a local for advice on any location-specific precautions. They'll share their favorite beaches—and how to enjoy them safely.
Tap water is safe to drink, but opt for bottled water in rural areas
Yes, you can drink water straight from the tap in Costa Rica. The country is one of three in Latin America that has been given a stamp of approval from the Centers for Disease Control and Prevention.
However, if you're hiking in remote regions, exploring Costa Rica's beaches, or visiting rural/underdeveloped parts of the country, you should bring bottled water instead.
Zika is a concern in Costa Rica
Zika is a virus spread by mosquitoes and is a specific concern for pregnant women. If you are pregnant or planning to start a family, talk to a doctor about the risks of Zika before traveling to Costa Rica.
Slather on the insect repellent
In addition to Zika, diseases—like malaria—are spread in Costa Rica via bug bites. Malaria is rare in Costa Rica, but coming prepared with bug spray can't hurt.
You don't need any special vaccinations (but make sure you're up-to-date)
You do not need to provide proof of specific vaccinations to visit Costa Rica from the US. However, the CDC recommends the COVID-19 vaccine before all travel. Depending on your planned activities, there may also be other vaccines that would be a good idea like typhoid.
A note on Yellow Fever: If Costa Rica is only one stop on a grand tour of Latin America, you'll need a yellow fever vaccination to enter the country from certain nearby places, like Peru, Ecuador, and Brazil.
Emergency numbers to know
In an emergency: dial 911

The U.S. Embassy San José: 506 2519 2000

The U.S. Embassy for after-hour emergencies: 506 2220 3127
Conclusion: Costa Rica is safe and reducing further risks is doable
When it comes to traveling to Latin America, Costa Rica is one of the safest destinations. By staying aware of your surroundings, keeping track of your belongings, leaving valuables at home, getting vaccinated, and checking weather alerts, (so essentially all the things you'd do in the US to stay safe), you can increase your safety and focus on living the pura vida in Costa Rica.
--
For the most up-to-date safety information, connect with a local to plan your trip. They'll create a custom itinerary that hits all of Costa Rica's must-see spots—including how to enjoy them safely. Basically, it's like having a best friend in Costa Rica—why see the country any other way? Learn more.
And before your trip, be sure to check out: