In Costa Rica, locals take the country's slogan Pura Vida (pure life) seriously. Our advice: adopt the saying as your own and go full pura vida—by journeying to these 17 incredible places to visit in Costa Rica! From the bustling streets of San Jose to the remote beaches of Tortuguero to the legendary slopes of Arenal, you'll have a hard time being more purely alive than when you're in these awesome places.
No matter where you want to visit in Costa Rica, make sure to have a Costa Rican local plan your trip. They'll make sure you get to see the country's *real* gems—not just the same tourist spots as everyone else. Learn more.
Table of Contents
#1: San Jose: The country's bustling capital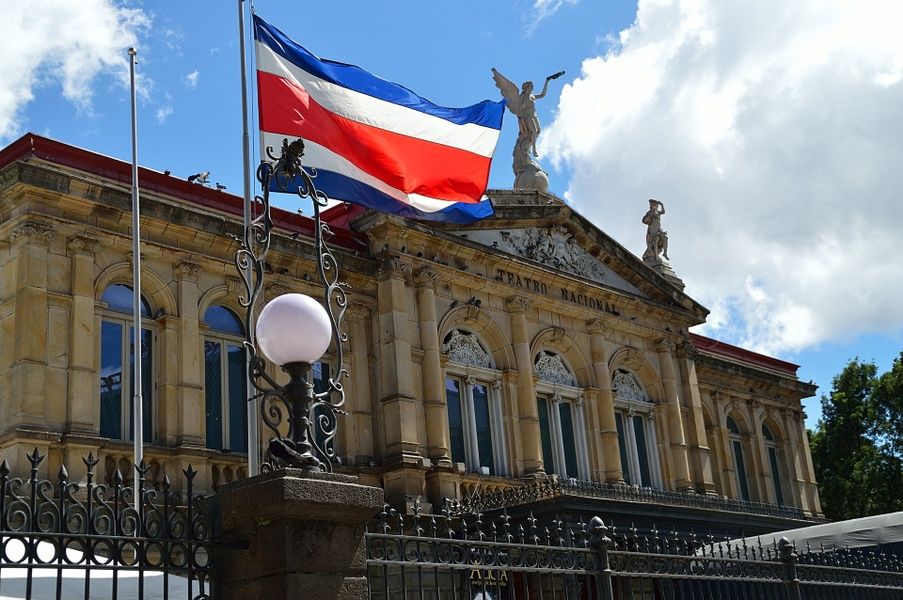 Costa Rica's capital city is absolutely worth a visit. Although some travelers zip through San Jose en route to the country's mountains or beaches, the city itself is full of awesome activities. We could spend days wandering down the tree-lined Paseo Colon, basking in the sunshine at tropical La Sabana Park, or simply exploring the city's cultural offerings, like shows at the palace-like National Theater and endless spots for authentic Costa Rican food.
Pro tip: Be sure to check out San Pedro, one of San Jose's coolest neighborhoods. Explore the happening San Pedro Square Market and enjoy the area's awesome live music and craft beer.
#2: Monteverde Cloud Forest Reserve: A hiker's heaven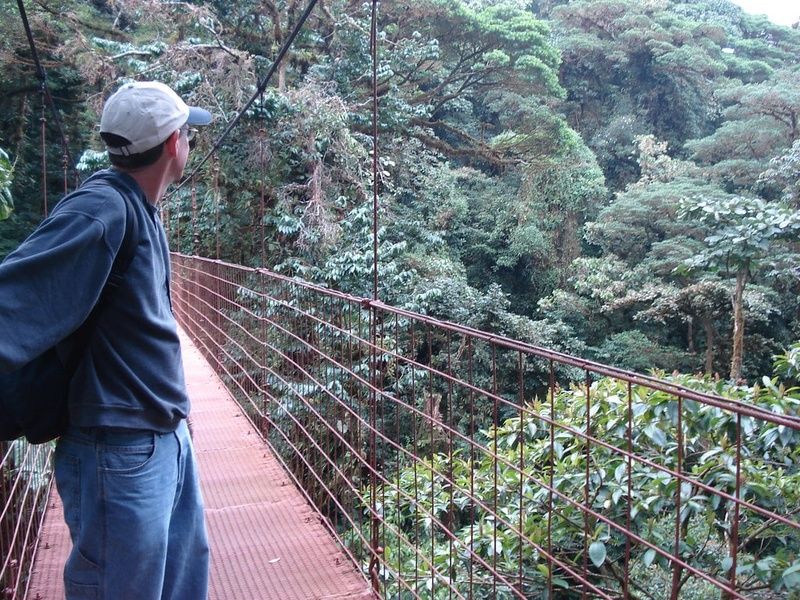 Costa Rica is full of amazing nature reserves and natural parks, and Monteverde Cloud Forest Reserve is among the most amazing in the country. About 3.5 hours northwest of San Jose, Monteverde comprises an incredible 26,000 acres of gorgeous rainforest canopies and low-hanging clouds. Wander the Reserve's many trails and keep an eye out for amazing Costa Rican wildlife like monkeys and sloths.
#3: Playa Punta Uva:
The perfect beach for watching wildlife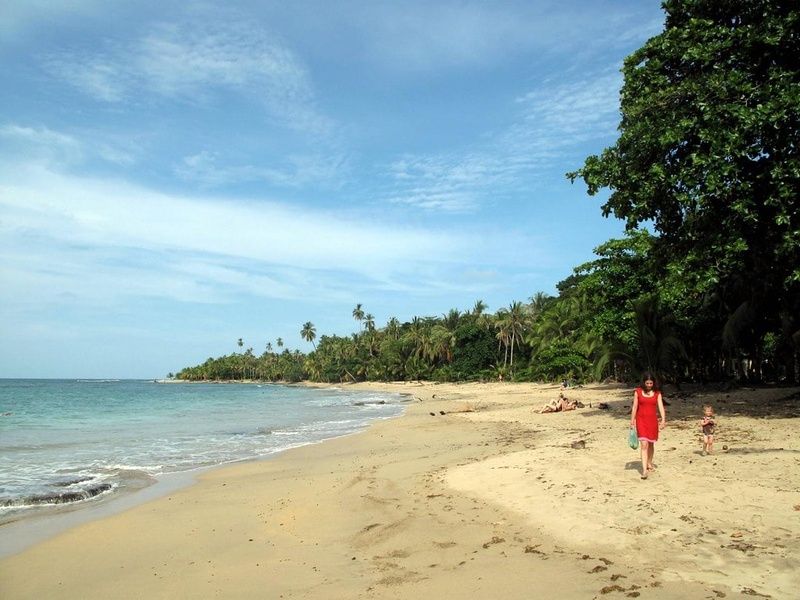 As if gorgeous rainforests weren't enough, Costa Rica is also home to boundless pristine beaches—and Playa Punta Uva is one of the best. On the country's southern Carribean coast, Playa Punta Uva stretches along a secluded expanse of golden-white sand on the edge of a rainforest—the best of both worlds! Soak in the warm Carribean waters, then lie on the beach, and watch the branches for exotic birds like parrots and toucans.
Pro tip: There's a lot of cool stuff nearby—Jaguar Rescue Center!!—so ask your local about other things to do and see in the area.
#4: Arenal:
Costa Rica's iconic volcano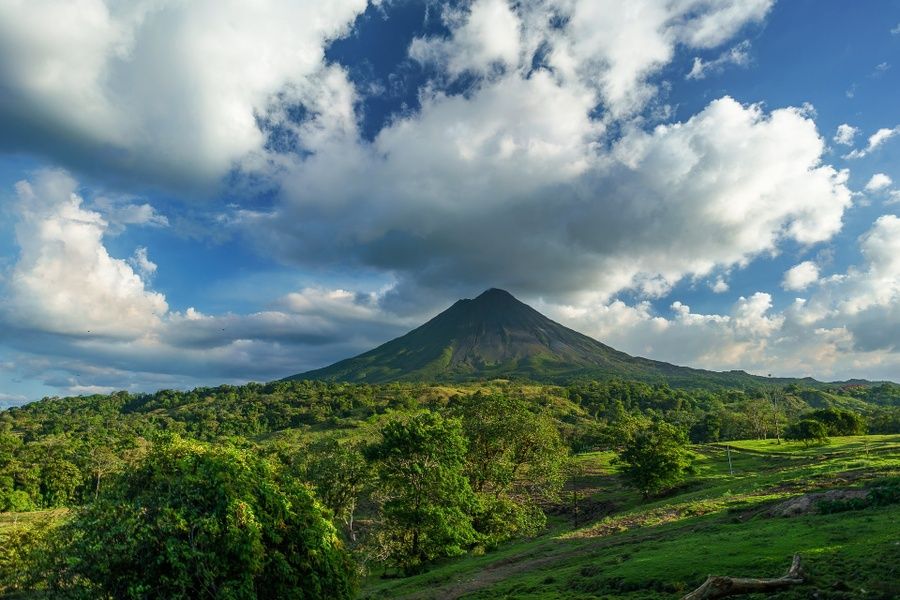 Costa Rica is home to six active volcanoes, and scores of dormant ones—so why not check one out? The most iconic is the gorgeous Arenal Volcano, in Arenal Volcano National Park. Although Arenal is Costa Rica's most active volcano—its eruptions have ranged from small to catastrophic—it's currently in a resting phase, which means it's totally safe (and really awesome) to explore the National Park.
Although you can't hike the volcano itself—you might stumble across molten lava, so it's far too dangerous—you'll find plenty of adventure in the surrounding park. Spend the day exploring waterfalls, the impressively cool Venado Caves, and the trails around the volcano's base.
#5: Playa Flamingo: A little slice of heaven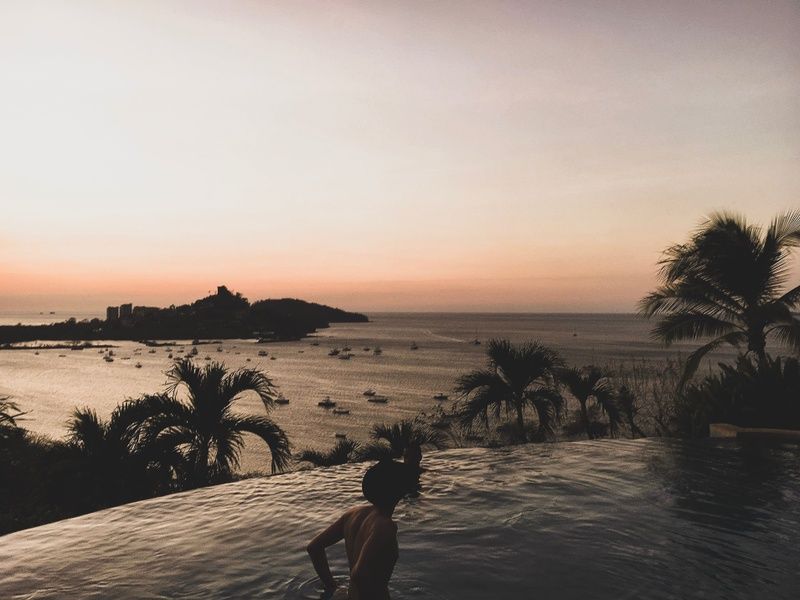 Want a little slice of tropical heaven? Hit up Playa Flamingo, in the northwestern corner of Costa Rica. Its white-sand beaches, crystal blue water, and enchanting sunsets feel like something out of a dream. Whether you want to snooze on the beach or scuba-dive off the coast, you can do it here. PS: Playa Flamingo has a bit of a posh vibe, so if you're looking for spas, golf courses, and resorts, this is your jam.
#6: Museo Nacional de Costa Rica: Immerse yourself in history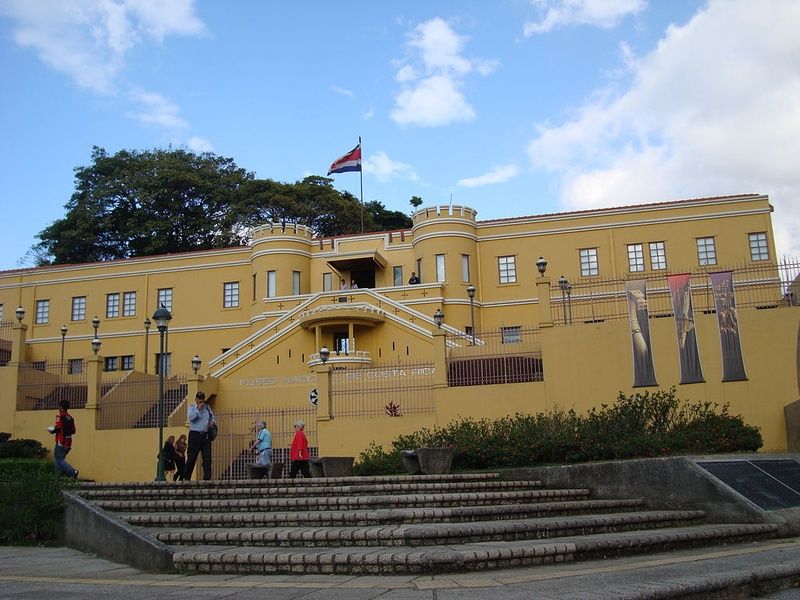 The bright-yellow Museo Nacional de Costa Rica in San Jose does a great job of telling Costa Rica's triumphant story, from its centuries of Spanish colonization to its strong democracy of today. Explore exhibits on Costa Rica's indigenous and post-colonial history, and definitely check out the colorful butterfly displays. The museum—nestled inside an old fort still marked with bullet holes from Costa Rica's civil war—immerses visitors in Costa Rica's history before even seeing an exhibit.
#7: Montezuma: An off-the-beaten-path beach paradise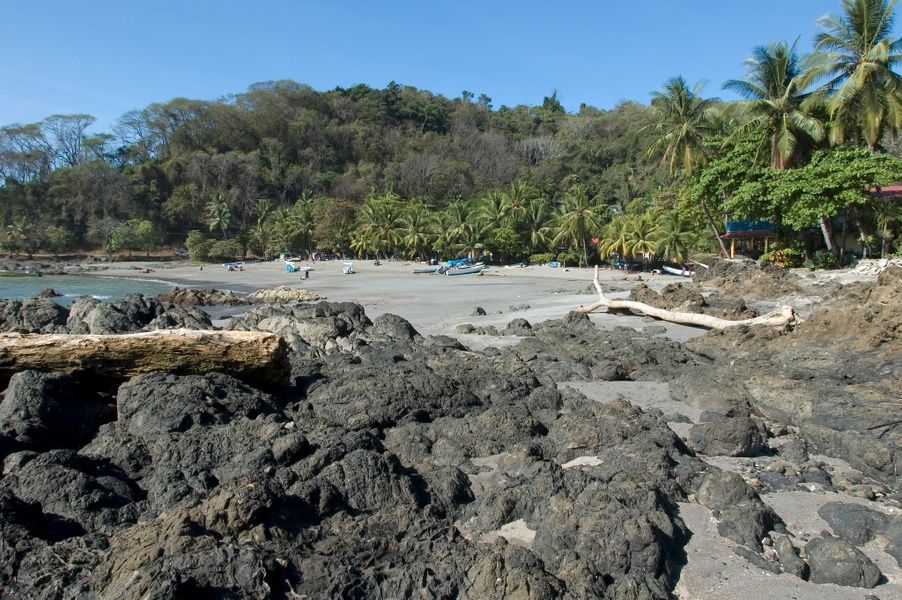 Visit the beaches of Montezuma if you're looking for something more offbeat than posh Playa Flamingo. Montezuma Beach, in the remote southern part of the Nicoya Peninsula, woos visitors with its quiet sands, secluded coves, and calming waterfalls. The nearby town of Montezuma is great too—pretty and charming, it has a nice array of restaurants, coffee shops, and comfy accommodations. Since Montezuma is not super touristy (and isn't often featured in those big, glossy guidebooks), it's a great place to get some local recommendations.
#8: Liberia: Costa Rica's gorgeous "White City"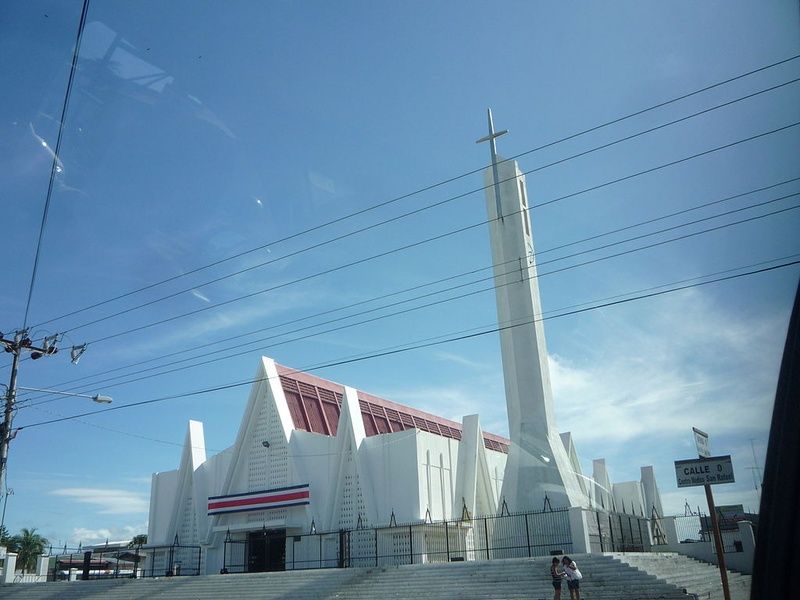 Liberia's abundance of unique white gravel buildings has earned it an appropriate nickname: The White City. Liberia is stunning—and full of fascinating hidden gems! Learn about the history of Costa Rican cowboys at the Museo de Sabanero, wander the streets to get a taste of old-fashioned Costa Rican culture, or trek through the surrounding coffee plantations and national parks (like Palo Verde). Don't leave Liberia without trying jugo de caña—you'll see plenty of stands throughout the city selling this fresh-squeezed sugar cane juice.
Pro tip: Liberia is a constant hub of culture and activity, so connect with a Costa Rican local to get the most out of your stay. They'll point you in the direction of the best jugo de caña, traditional Costa Rican food, and neighborhoods to stay based on your travel style.
#9: Palmar Sur: The perfect spot to launch an adventure
Four hours from San Jose, Palmar Sur is a quaint town perched on the edge of the Sierpe River Delta between the Talamanca Mountains and the Pacific Ocean—making it a great jump-off point for all sorts of adventures. Zip over to Caño Island for scuba-diving or snorkeling or Corcovado National Park to see unparalleled wildlife. Whatever you do, you can't go wrong. Explore the area by day and return to Palma Sur by night to enjoy Costa Rican nightlife.
Pro tip: You can also try to solve the mystery of the town's Diquís Spheres: they're something like the Costa Rican version of Stonehenge.
#10: Zarcero: A quaint mountain town with amazing views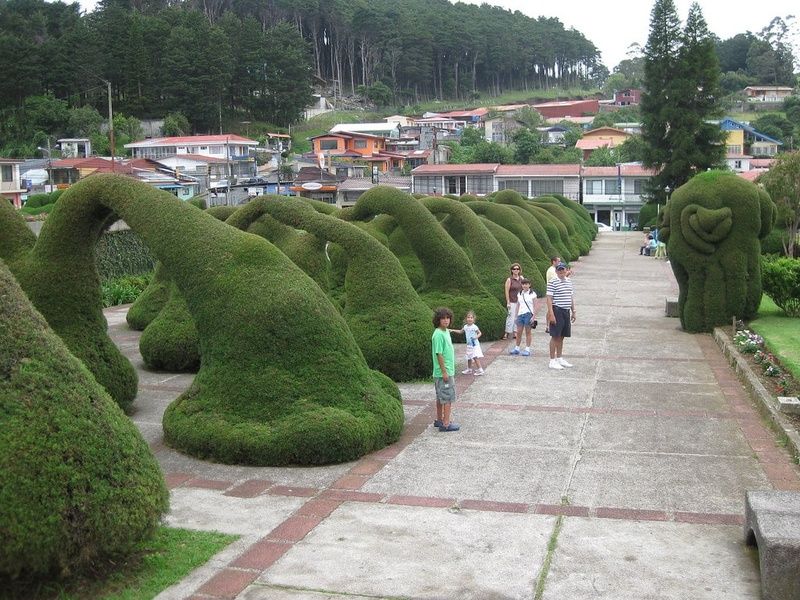 Picturesque Zarcero, at an elevation of over 5,000 feet, is perfect for enjoying stunning views of the Costa Rican highlands. Check out the nearby coffee plantations, explore the town's topiary gardens like Parque Francisco Alvarado, and visit the secluded Los Angeles Cloud Forest. And don't leave Zarcero without passing through its famous church, Parroquia Zarcero—the artwork will take your breath away.
#11: San Isidro de El General: A lively festival town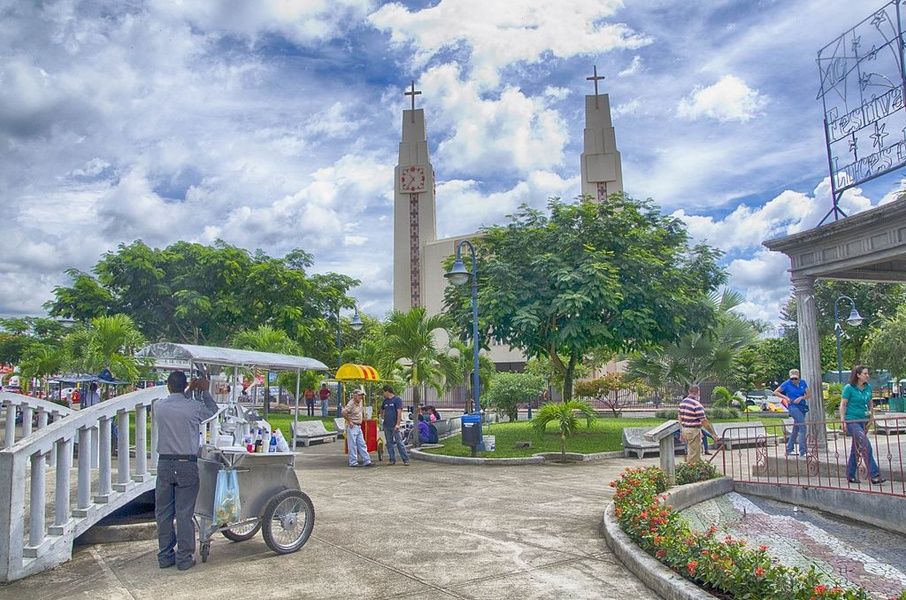 San Isidro de El General is great all year round, but the town really comes alive during the last week of January for the Fiesta Civica: a city-wide party that draws in crowds for a week of bullfighting, live music, and dancing.
Rest assured, San Isidro de El General is wonderful to visit even when there isn't a crazy festival going on. Whether you're looking to enjoy a relaxing afternoon in San Isidro's main square or take a hike to nearby Cerro Chirripó, you'll find plenty to enjoy in this beautiful town.
Pro tip: The Fiesta Civica in San Isidro de el General is far from the only festival happening in Costa Rica. A local trip planner can help you plan a festival-focused itinerary.
#12: Limon: A unique Afro-Carribean village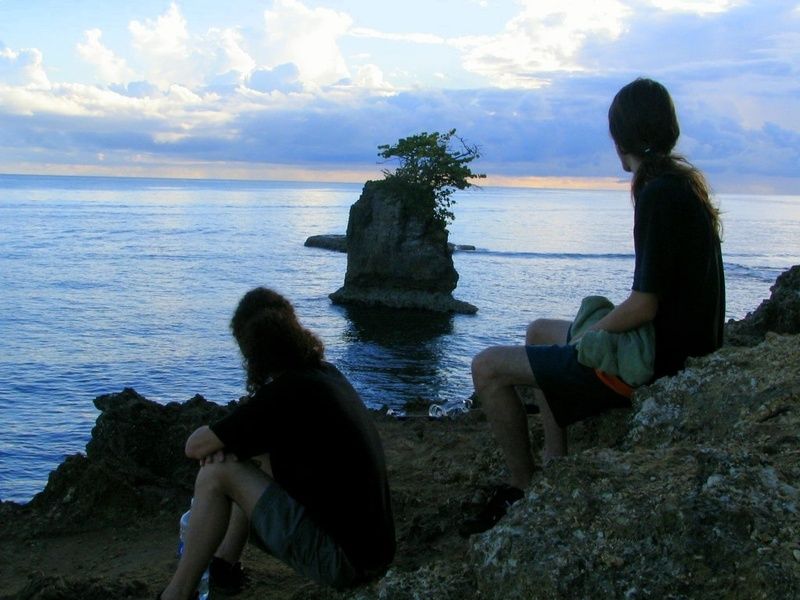 The town of Limon, nestled along Costa Rica's Caribbean coast, is an incredible place to visit. Limon developed somewhat separately from the rest of the country (people there even speak a different language, a form of English creole called Patua). The result is an exciting mix of Afro-Carribean and indigenous influences and some of the best Caribbean food you'll ever taste.
Pro tip: Definitely try rondon, a delicious coconut stew while you're in Limon—and ask a local foodie about other dishes to check out.
#13: Chirripó National Park: Home to Costa Rica's highest summit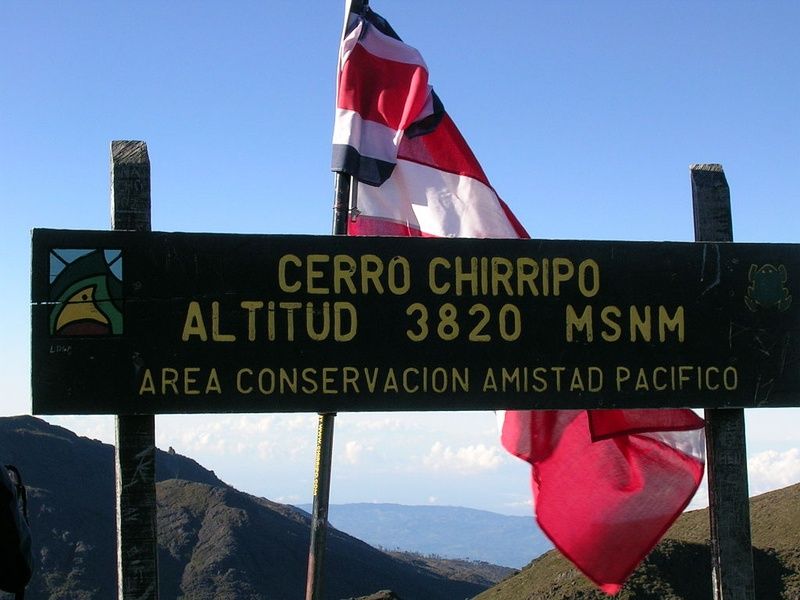 You'll find gorgeous rainforests in Chirripó National Park, but it's really the mountains and lakes that make this area so amazing. The Park appeals to outdoor enthusiasts and thrill seekers, mainly because it's the home of Mount Chirripó—at 12,500 feet, it's the highest summit in Costa Rica. Getting to the top is a challenge, but the views are well worth it. When you're done hiking amongst the clouds, explore the Park's thirty glacial lakes, wild animals, and wealth of awesome trails.
Pro tip: Don't spend hours scouring the Internet for how to enjoy Chirripó—ask a local how to get to the Park and which trails to try out.
#14: Tortuguero: A secluded village with awesome nature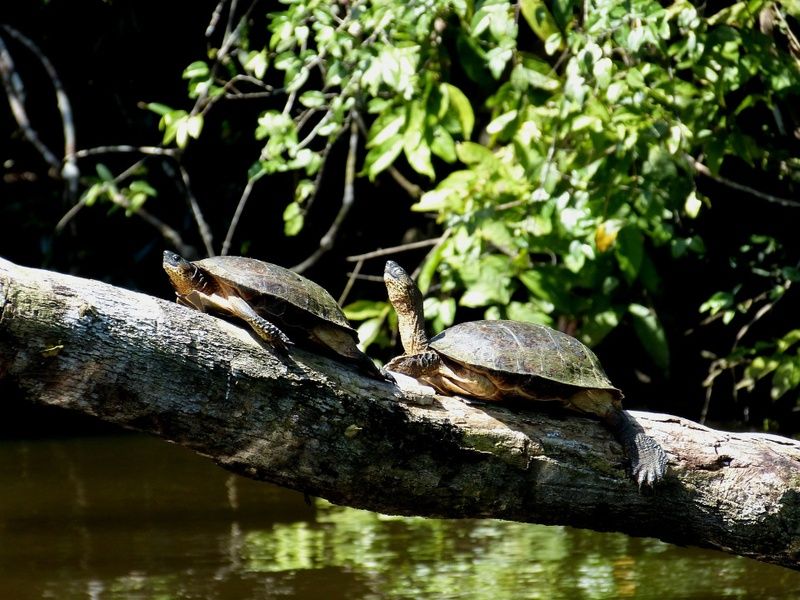 The remote and exotic village of Tortuguero may be hard to reach, but it's absolutely worth it. Jump on a boat (or a small plane) to explore the village, which is nestled along a rainforest that stretches into a sandbar along Costa Rica's eastern coast. Tortuguero National Park is famous for being the nesting grounds for multiple different species of turtles—including endangered green leatherbacks, among others—as well as a great destination for fishing, bird watching, and visiting banana plantations.
Pro tip: Take the stress out of travel planning and have a local Costa Rican help you book your journey to Tortuguero.
#15: Playa Jaco: A beach town with awesome nightlife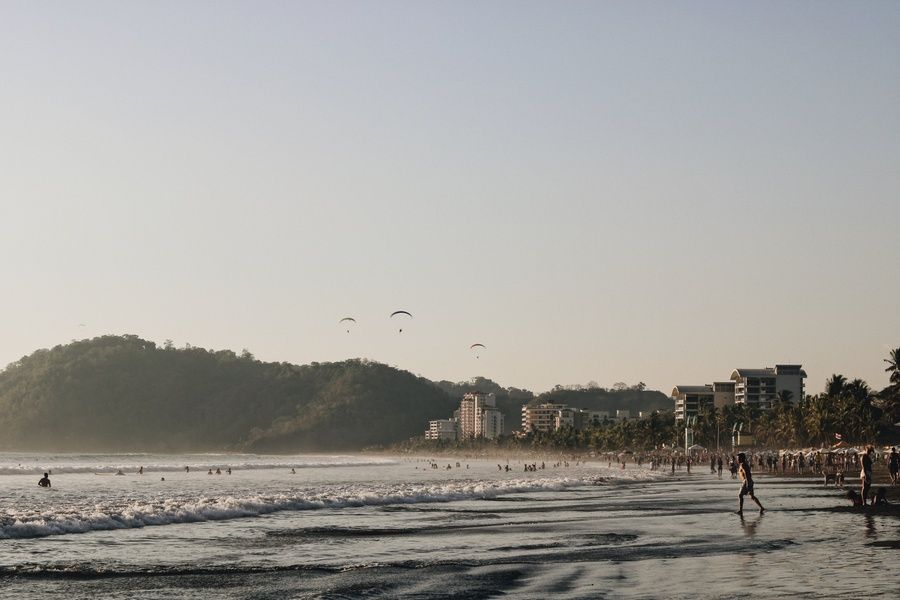 If you're looking to combine beachy days with exciting nightlife, definitely add Jaco to your itinerary. This booming beach town is known for its awesome surfing and great hikes (the Miro Mountain trails are divine). But Jaco really comes alive once the sun goes down. Check out rousing places like Croc's Casino, breweries like PuddleFish, and an international array of restaurants. Or, just ask your local for their favorite spots.
#16: Rincon de la Vieja National Park: Amazing trails and natural hot springs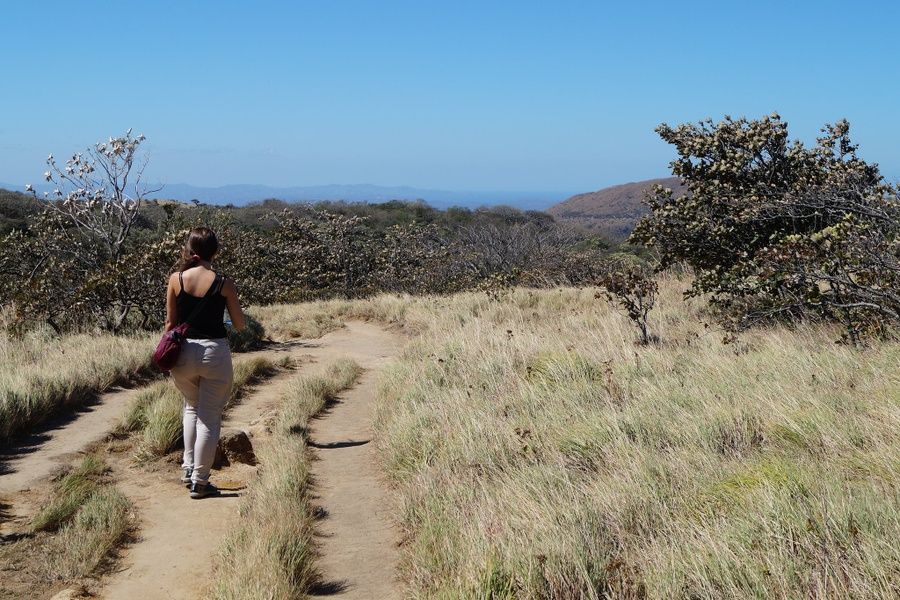 Rincon de la Vieja National Park in Guanacaste Province is a bit off the beaten path, but its amazing trails make it worth the trek. Wander through the rainforest, march across rocky hills, and be sure to check out the winding path to the summit of the park's volcano. When you're done with your hike, relax your sore muscles in the nearby hot springs.
Pro tip: The park is divided into two sections: Santa Maria and Las Pailas. The Las Pailas section is closed on Monday, and the Santa Maria section can only be accessed by vehicles with 4-wheel drive. For more info on park rules, just connect with someone who lives in Costa Rica.
#17: Barra Honda National Parks: Out-of-this-world adventures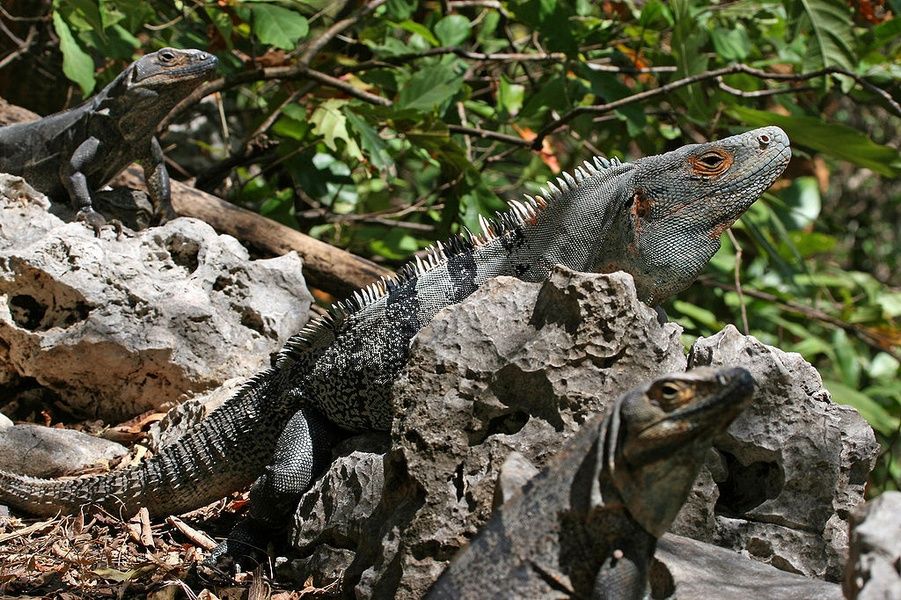 Finally, for an adventure that's out of this world—or under it—check out Barra Honda National Park. Most of Costa Rica's parks pride themselves in what's going on above ground, but Barra Honda's claim to fame is an incredibly intricate system of 42 underground caves and limestone caverns that you can explore.
As long as you're cool with sharing your adventure with the colony of 5000 bats that call the caverns home (don't worry, they prefer fruit, not people!), you can schedule caving tours at the Rangers station between 7 AM and 1 PM—or just ask your local trip planner to set it up for you.
--
No matter where you want to visit in Costa Rica, make sure to have a Costa Rican local plan your trip. They'll design a custom itinerary based on your interests and style, answer all your questions, and suggest hidden gems and local favorites that don't make internet lists (even great ones like this!). Why spend your trip with other tourists when you could see Costa Rica like a local? Learn more.