There's a reason Costa Rica is the happiest country in the world—the surf, the sand, the sloths... okay, so there are lots of reasons. Discover these 14 essential things to do in Costa Rica; they'll help you experience the Pura Vida (pure life) that Costa Ricans are so proud of.
These 14 things to do in Costa Rica are must-dos—but to create an itinerary specific to your hobbies and interests, you'll want an insider's help. Connect with a Costa Rican local who can plan your trip, packed with tips and attractions only locals know. Learn more.
Table of Contents
#1: Relax under swaying palms on a Costa Rican beach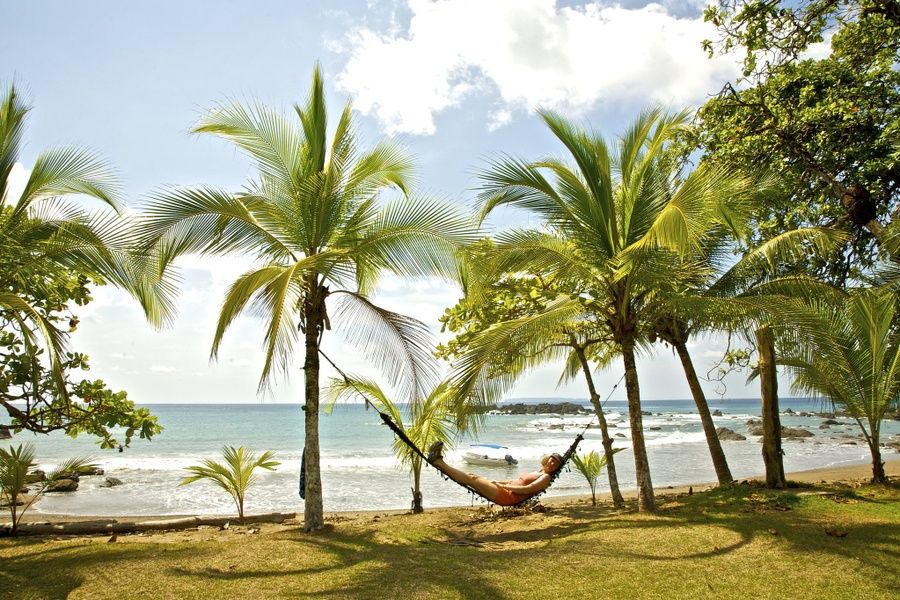 Costa Rica's Pura Vida mindset is so ubiquitous that the phrase is often used as a greeting. As you travel the country, you'll get a daily reminder of this nation's commitment to living without worry. What better way to embody this easy-going attitude than by spending a day on a sandy beach? After landing in San José, head to the Pacific to join the throngs of beachcombers in the aptly named Hermosa Beach (hermosa means "beautiful" in Spanish). Or journey to the Caribbean coast to search for tidal pool treasures in the more secluded Playa Chiquita.
Fun Fact: Just south of Hermosa Beach is Ballena National Marine Park, an ideal spot to spot migrating humpback whales.
#2: Catch a wave in Guanacaste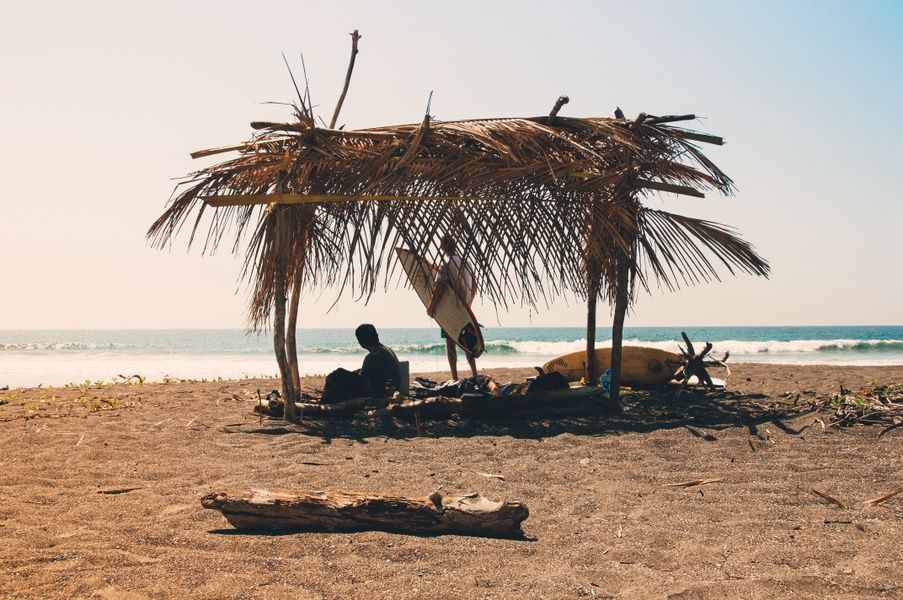 There's no guarantee you'll be surfing through a barrel wave within the week, but if you've never stepped on a surfboard, Costa Rica is the place to try it. The popular province of Guanacaste offers miles of surf-friendly swells. For your first foray, start in the beach town of Tamarindo to paddle out on gentle waves. Once you've got your balance, head to Witches Rock, a surf break near a volcanic rock that juts out from the depths. As its intimidating name implies, this one is for experienced surfers only.
Pro tip: From family-focused to women-only, all-inclusive to budget-friendly, surf camps in Costa Rica are as diverse as the country's bird population.
#3: Walk through the clouds in the Monteverde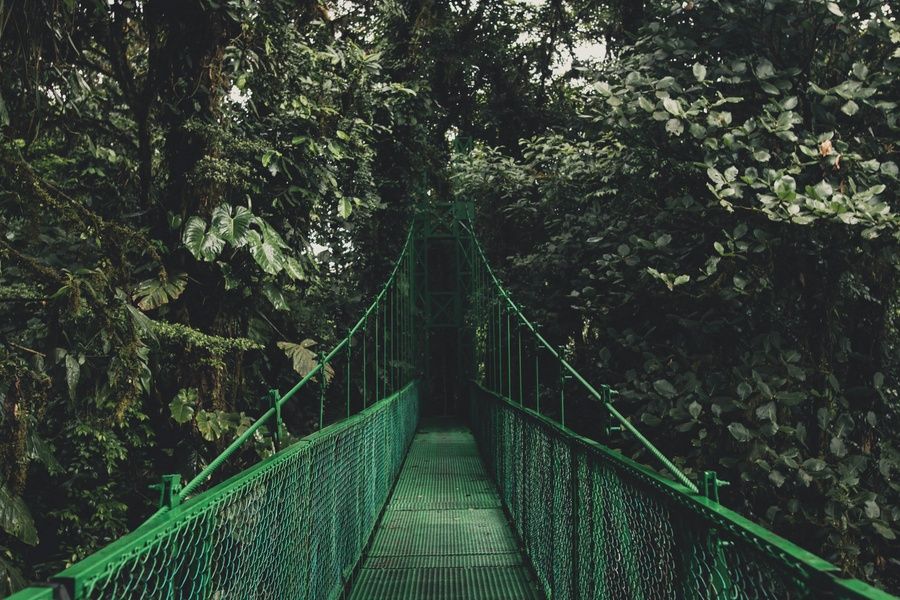 Costa Rica is brimming with biodiversity and the Monteverde Cloud Forest Biological Reserve contains 50% of the country's flora and fauna. Named for the perpetual fog that fills the air, cloud forests are full of jaw-dropping plants (like over 400 species of orchids) and thrilling wildlife (like spider monkeys, macaws, and jaguars). To see all the action, you'll need to climb to the canopy. Traverse suspension bridges and glide down zip lines for an exhilarating tour through the treetops.
Pro tip: You'll want to use a reputable company for your canopy tour. There are several in Monteverde and your local contact can ensure you're in the best hands (and harnesses!).
#4: Scuba-dive in Costa Rica's crystal clear waters
Costa Rica's Pacific Coast offers some of the best scuba diving in the world. Whether you take a full plunge down to the ocean's depths or decide to snorkel on the surface, exploring this country's blue waters is a must. In Manuel Antonio National Park, you can swim among schools—no, universities—of tropical fish, and venture through underwater caves. Or, if you have significant diving experience, visit the remote Isla del Coco, a UNESCO World Natural Heritage Site. Park rangers are the only human inhabitants you'll find here—these islands are better known for toothier locals: hammerhead sharks!
Pro tip: If you plan to get a scuba diving certification on your trip, you'll want to ensure you choose a school that operates in accordance with international diving organizations like PADI.
#5: Ride through rugged terrain in Cerro Chirripó National Park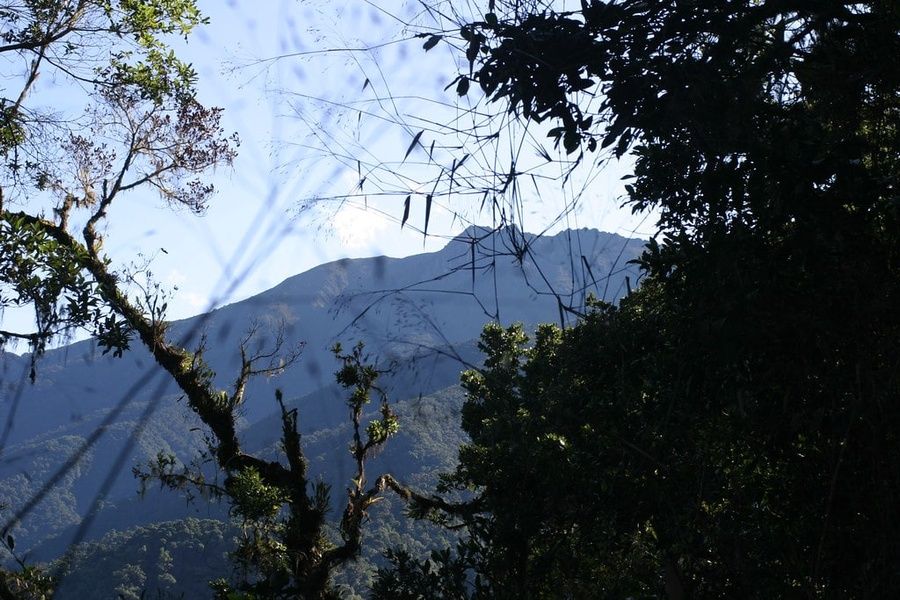 Leave the coast behind and journey inland to the highest peak in Costa Rica, Cerro Chirripó. Rocky, steep and more than 5,000 feet high, this climb is not for the faint of heart. And if the hike doesn't get your heart pumping, the view will. For a less strenuous adventure, hop on a horse to tour miles of trails with sweeping views of the Costa Rican countryside. If you feel the need for speed, the nearby Talamanca Reserve offers several ATV-friendly trails.
Pro tip: Your Costa Rican trip planner can help you book well-reviewed horseback riding or ATV tours.
#6: Explore San José, the country's capital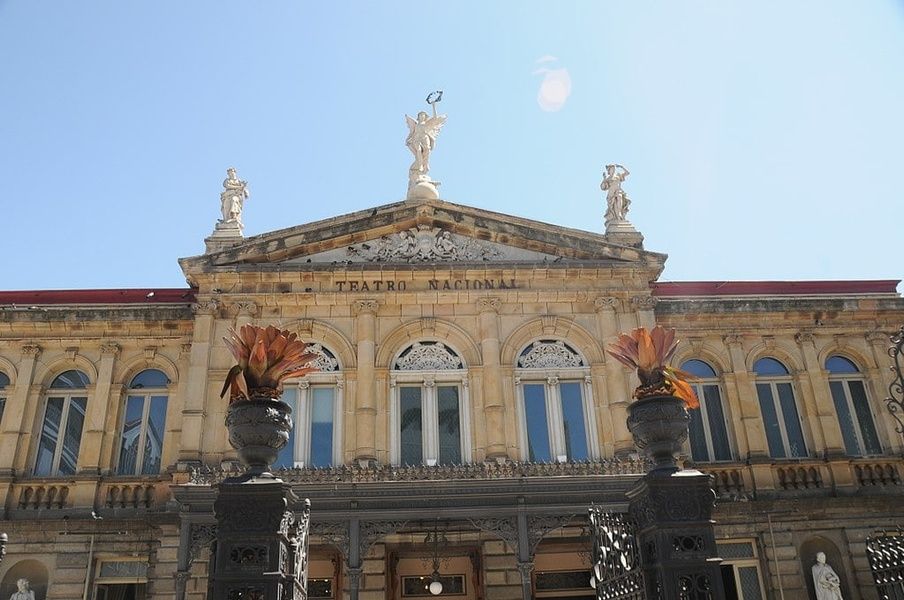 Most visitors to Costa Rica will first land in San José, and though the country is better known for its natural wonders, this city is not to be quickly skipped over. Start in the center of the city by admiring the ornate Neo-classical architecture of the Teatro Nacional. Then, walk north to see the colorful Victorian mansions in Barrio Amón, the neighborhood where wealthy coffee growers once lived.
Once you've worked up an appetite, get a feel for the nation's cuisine at the Mercado Central, a popular covered market that's been around since 1880. Claim a bar stool at a crowded vendor and order gallo pinto (rice and beans). You'll be surprised how many different ways there are to spice up this simple dish.
Pro tip: In Costa Rica, rather than sip a soda, you'll dine in one. Sodas are restaurants serving up traditional fare. Get a San Jose resident's take on the best sodas to try during your visit.
#7: Take a breather at a yoga retreat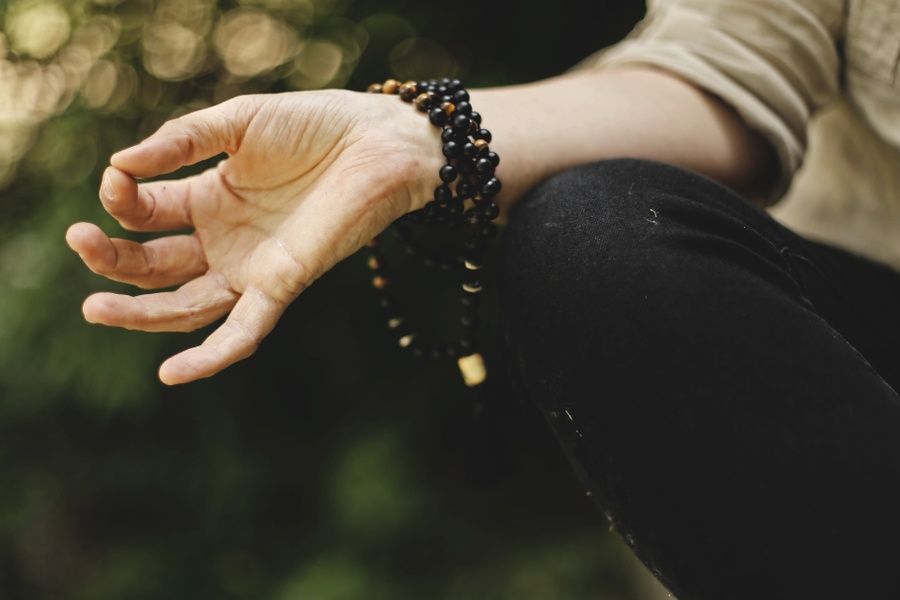 It is any wonder that laid-back Costa Ricans (aka Ticos) are also avid yogis. Throw a healing crystal in Costa Rica and you're bound to hit a yoga instructor. The health-conscious beach town of Nosara is the most popular destination for zen-seekers. Or meditate in the beloved beach town of Montezuma at the Anamaya Resort. Perched high in the jungle, it's a great place to perfect your tree pose in the treetops.
Pro tip: Yoga retreats vary widely in price and inner peace can come at a cost. To ensure your downward dog doesn't break the bank, ask a local yogi for advice on choosing a spot that fits your budget.
#8: Bring your binoculars for epic birdwatching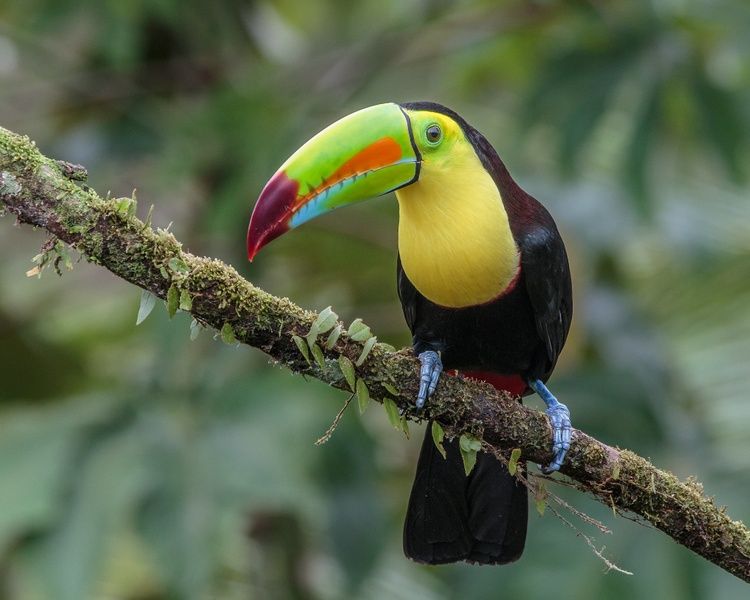 Costa Rica is roughly the size of West Virginia, and yet this small country contains as many species of birds as all of North America combined. More than 900 different kinds of birds live here and many are much more colorful than your average sparrow. The Monteverde Cloud Forest is ideal for spotting the rare, bright-green quetzal or visiting Carara National Park to see the Scarlet Macaw. At Palo Verde National Park, spy on hundreds of species and check out the country's largest crocodile population.
Pro tip: Are you a true bird lover? Several birdwatching tours offer week-long excursions to catch sight of Costa Rica's most sought-after feathery friends.
#9: Get your coffee fix straight from Starbucks' source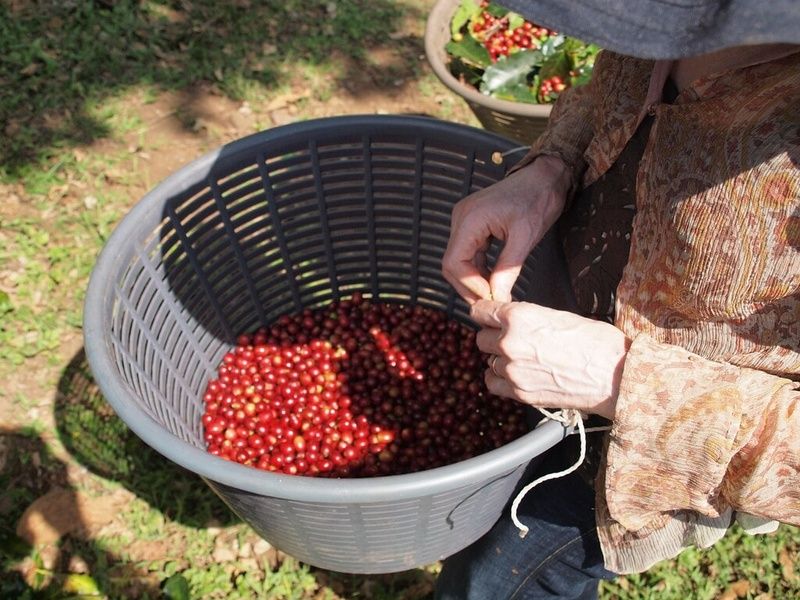 Coffee is one of the country's main exports, and not just any coffee bean will do in Costa Rica. Only Arabica is produced here, the bean preferred by coffee aficionados for its rich and smooth taste. Though Starbucks buys its beans from all over the world, Costa Rica is the only country in which the coffee juggernaut has established its own farm. At Hacienda Alsacia, you can book a tour to see Starbucks' Costa Rican foothold. Or sip artisanal brews at coffee shops in San José's trendy Barrio Escalante.
Pro tip: You've probably noticed by now that centering your trip to Costa Rica around a certain hobby is very doable. Coffee is no exception. If trying the best beans is at the top of your bucket list, ask your trip planner for the best companies offering brew-based tours.
#10: See a snuggly sloth at The Sloth Sanctuary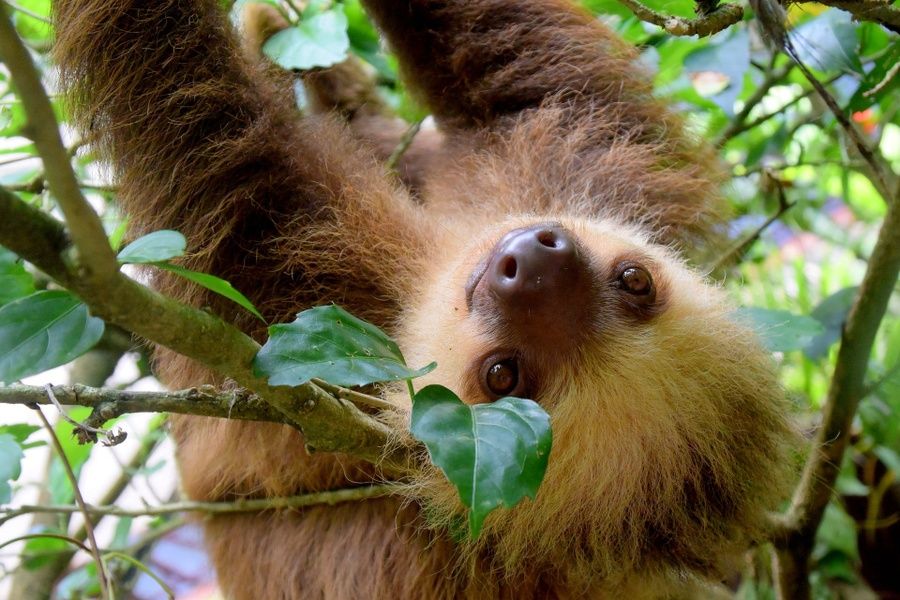 If you want to meet a Tico who truly lives the Pura Vida, you'll want to meet a sloth. These adorable, furry-faced mammals are known for their lazy ways and sweet smiles. The Sloth Sanctuary, near the port city of Limón, provides a home for injured sloths. Here you can learn about these sleepy animals but don't expect to cuddle (only staff can hold the sloths). Sloths can also be spotted in the wild, but you'll likely need a well-versed guide to help point one out.
Pro tip: The Sloth Sanctuary has had critics who claimed it focused more on entertainment than education. However, the sanctuary is an officially authorized rescue center. This a good reminder to research any ecotourism destinations on your itinerary and consult a local to ensure you only support legitimate operations.
#11: Visit an active volcano in Arenal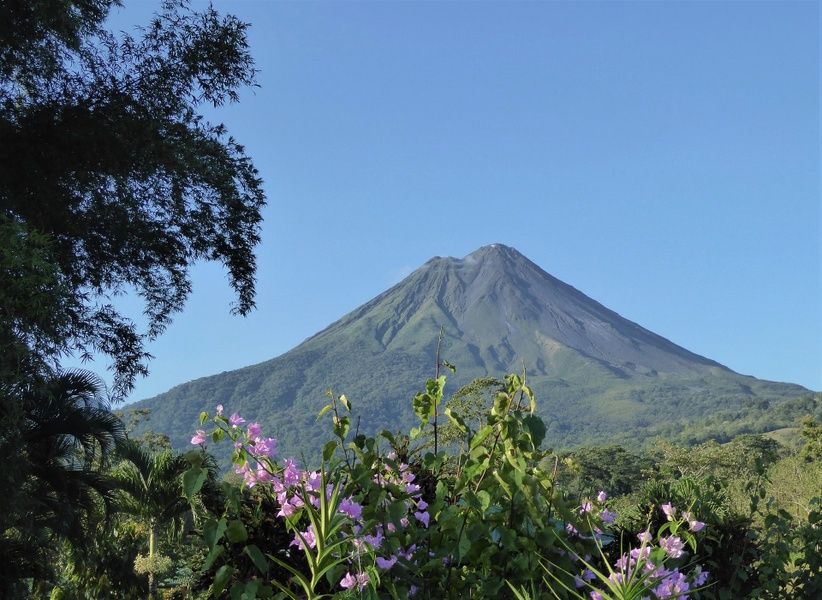 The last major eruption of Arenal Volcano occurred in 1968, decimating several small villages. Since then, the volcano has continued to smoke and sputter. But don't worry. If this volcano is about to burst, the Arenal Volcano National Park's astute rangers won't let you near it. After hiking around the volcano to look at real-life lava flows, relax in one of the park's many hot springs.
#12: Gaze at the sparkling waters of La Fortuna Waterfall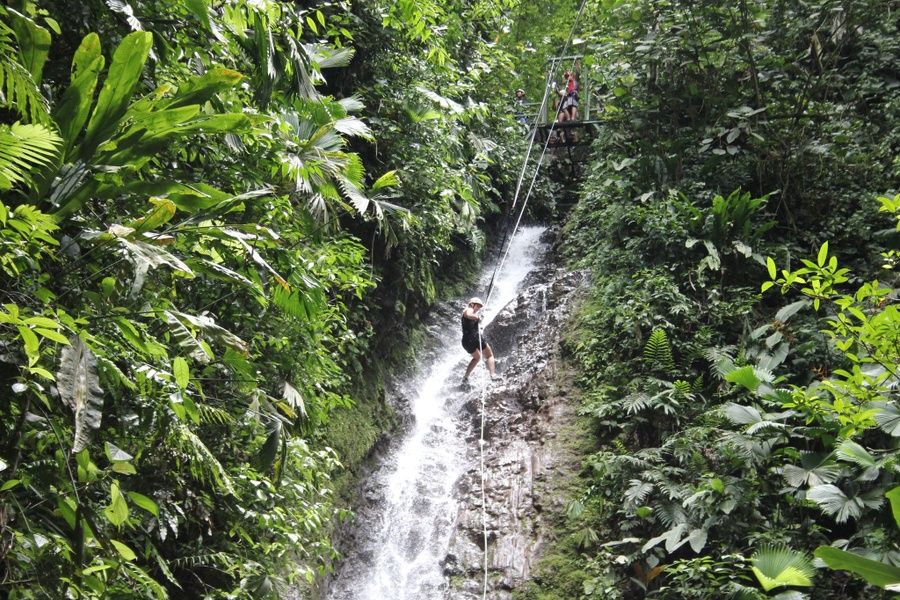 Also located in Arenal Volcano National Park is the benign Chato Volcano (it's been dormant for the last 3,500 years). An impressive waterfall, named "La Fortuna," spills 230 feet down Chato's cliffside into a rainforest-ringed lake. Listen to the thundering falls as you wade in the cool blue basin or hike 530 steps to capture a photo from the top. Afterward, get your thrill by rappelling down nearby waterfalls.
Pro tip: This isn't the only spot in Costa Rica to splash in a waterfall. A Tico can give you insider tips on waterfalls to explore off the beaten path.
#13: Dance to Calypso in Cahuita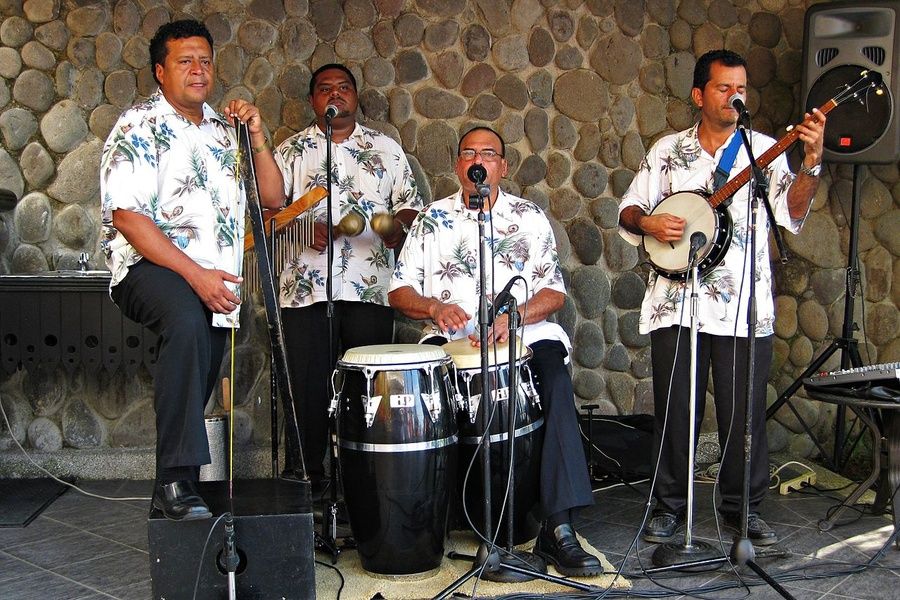 Located on the Caribbean coast, Cahuita is another laid-back beach town next to yet another national park. What sets this seaside destination apart, however, is its music: calypso. Since the arrival of Jamaican workers in the 19th century, the tunes, language, and cuisine of Cahuita have had a unique Afro-Caribbean tinge. And this small fishing town not only gave rise to a distinctly Costa Rican sound, but it is home to the "King of Calypso" himself: Walter Ferguson. Ferguson is one of the most celebrated musicians in the country's history. And yet, fame hasn't changed him; he can often be found chatting with locals on the beach.
Fun fact: Cahuita hosts the Festival Internacional de Calypso in Ferguson's honor each year.
#14: Witness a sea turtle spectacle at the Ostional National Wildlife Refuge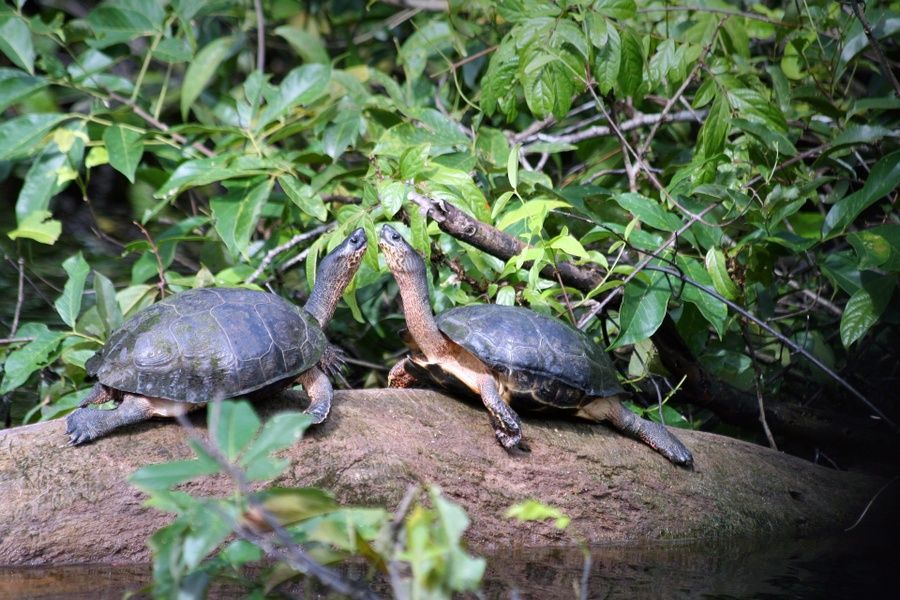 On the black-sand beaches of Ostional National Wildlife Refuge, witness a natural wonder when hordes of sea turtles shimmy up the sand to lay their eggs. Five hundred thousand turtles traveled ashore during the largest mass nesting on record in this Pacific Coast sanctuary. Called arribadas, these turtle takeovers are rare, occurring during the rainy season under specific conditions.
Pro tip: Tourism is limited to protect the turtles and their eggs. Hiring a touring company that will adhere to regulations is a must. Your local contact can help you find a trustworthy one.
--
So, want to live like a blissed-out Tico while in Costa Rica? Have one arrange your trip. Connect with a Costa Rican trip planner who can take away the stress of planning and provide you with an itinerary that fits your interests with ideas you won't find in any guidebooks.