Wondering where to stay in Costa Rica? From secluded eco-lodges to sprawling coffee plantations, beachside hostels to ritzy resorts, Costa Rica runs the gamut when it comes to unique lodgings. No matter if you're set on surfing the waves, strolling city streets or soaking at a spa, you're certain to find the perfect home base on this list of the 10 best places to stay in Costa Rica.
Whether you're visiting Costa Rica to meditate, snag a marlin, or meet a sloth, have a Costa Rican local plan your trip. They'll make you a 100% custom itinerary built around your travel style and budget, so you don't end up doing the same touristy activities as everyone else. Learn more.
Table of Contents
#1: San José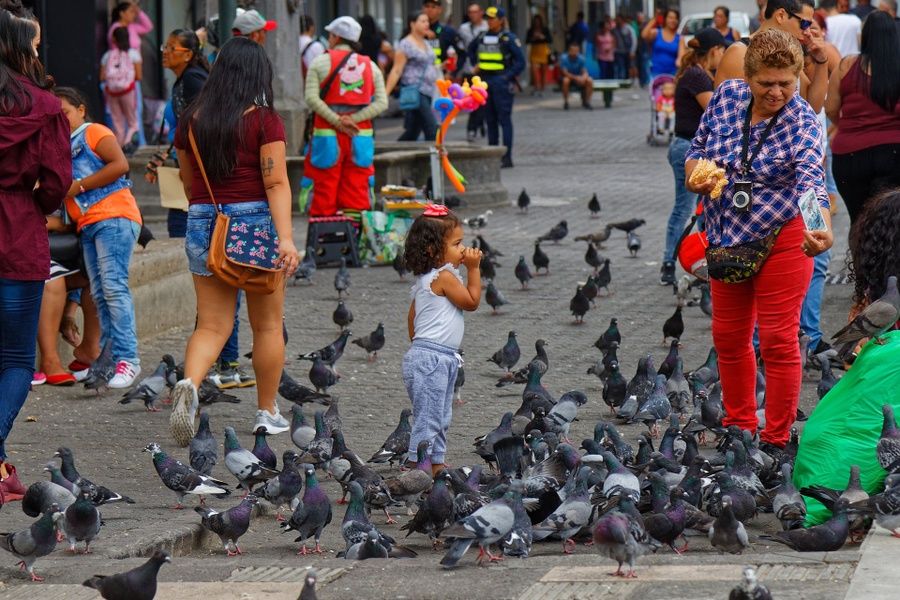 Though you may be eager to hit the beach as soon as you land in Costa Rica, don't short-change San José. Explore this capital city's downtown by strolling the pedestrian-only Avenida Central. From there, it's a short walk to admire the architecture of the 19th-century Metropolitan Cathedral of San José or attend a performance at another Neoclassical beauty, the Teatro Nacional.
Stay in Barrio Amón where coffee barons once lived in the neighborhood's colorful Victorian mansions (many are now hotels). Then, go out to eat in trendy Barrio Escalante, which has a long stretch of restaurants beloved by local foodies.
Pro tip: Eager to try Costa Rican cuisine? Mercado Central, a block-long market, is full of sodas, or traditional eateries. Ask a local for advice on where to eat and what to order.
#2: Monteverde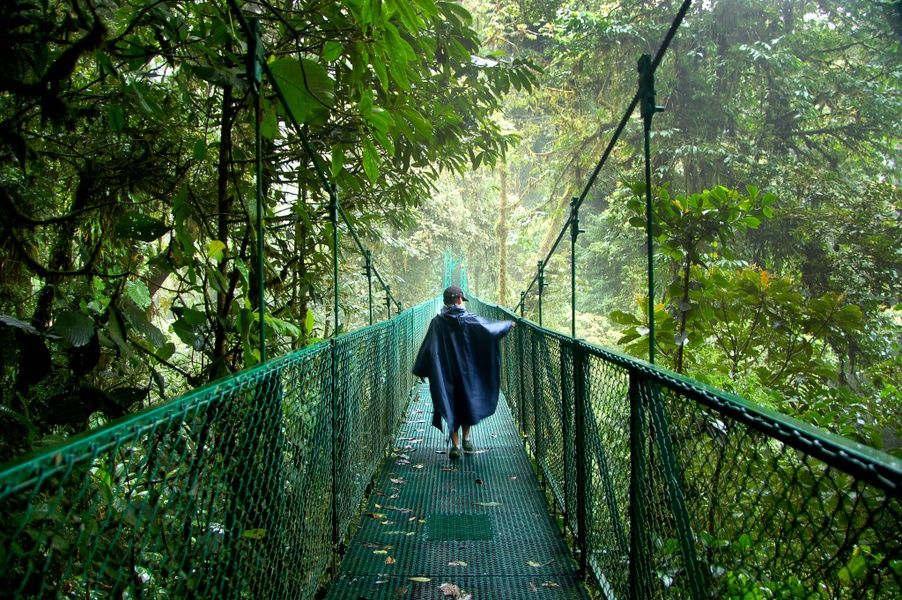 Less than a three-hour drive northwest of San José is Monteverde, a mountainous community home to one of Costa Rica's seven natural wonders. The Monteverde Cloud Forest Biological Reserve is a must on any itinerary. The unique fog that blankets this vast forest creates the ideal environment for an explosion of biodiversity—including spider monkeys, sloths, jaguars, toucans, and the rare quetzal. The tiny town of Santa Elena is less than five miles from the reserve and is surrounded by family-run B&Bs and quaint hotels.
Pro tip: If you're eager to see the cloud forest but still want to rest your head on a cloud-like pillow, a Costa Rican local can point you to the most comfortable accommodations in Monteverde.
#3: The Central Valley
Do you dream of waking up to a delicious cup of coffee brewed from beans that were grown right outside your window? Just north of San José, fulfill your caffeine-laden dreams by staying at a finca (Spanish for "farm"). A National Geographic Unique Lodge of the World, Finca Rosa Blanca offers a luxurious place to lay your head and learn how coffee is grown and brewed. Nearby, you can tour the source of all those lattés you've splurged on at Starbucks' Costa Rican coffee farm, Hacienda Alsacia.
#4: Tamarindo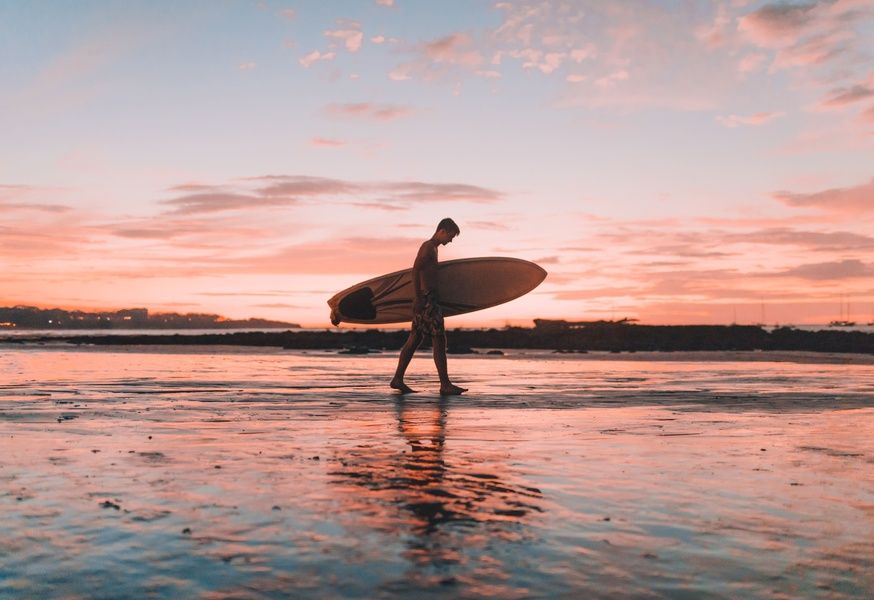 Tamarindo is the perfect home base for venturing up and down Costa Rica's Pacific coast—especially with a surfboard in tow. Located in Guanacaste Province, this lively beach town offers swells for all abilities. Beginners can sign up for a surf camp at the main beach, while braver surfers can catch a wave at Witches Rock. There's also plenty to do on land in Tamarindo's sizeable downtown. Here you'll find any type of lodging you could ask for—from high-end resorts to backpacker hostels.
Since we're all about sustainable travel, we'd recommend staying at a Kind Traveler property. They're the first socially conscious hotel booking and sustainable travel media platform—staying with them empowers travelers to positively impact communities and the environment in the destinations they visit!
#5: Cartago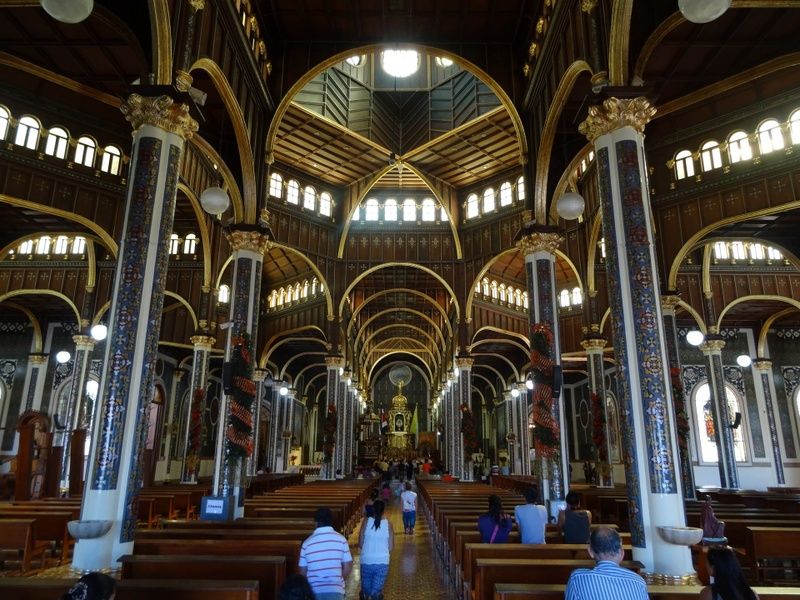 Stay in one of Costa Rica's oldest cities and the country's first capital: Cartago. Established in 1563 by a Spanish conquistador, Cartago is a prime destination for history buffs. In a country with frequent earthquakes, holding onto relics of the past can be difficult. Cartago, however, has several worth seeing, like Las Ruinas de la Parroquia, the site of several incarnations of chapels dating as far back as the 16th century (all of which have been crumbled by quakes). The vast Basílica de Nuestra Señora de los Ángeles is also a popular destination, especially for religious devotees hoping for a miracle from its black-stone statue of Madonna.
#6: Nicoya Peninsula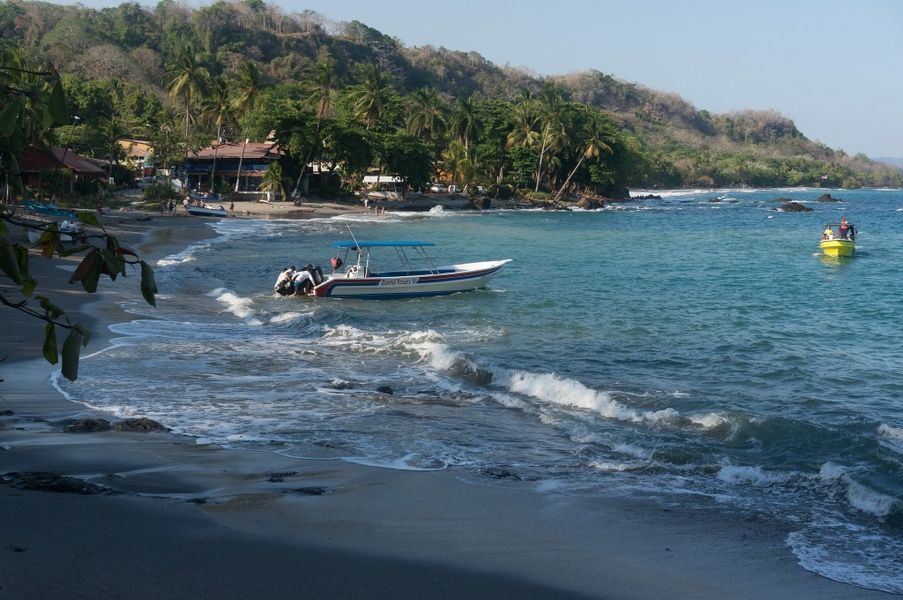 If perfecting your downward dog is a top priority for your Costa Rican excursion, head to the Nicoya Peninsula. With the Pacific Ocean to the west and the Gulf of Nicoya to the east, this beach-bordered landmass offers several wellness getaways. In Nosara, the center of Costa Rica's yoga obsession, nama-stay in one of many zen retreats. Or enjoy the hippie town of Montezuma with its plethora of classes for yogis, organic farmers' market and vibrant arts scene.
Pro tip: You can both stand on your head and get ahead in your career on the Nicoya Peninsula. Ask a local yogi for suggestions on retreats that offer instructor training.
#7: Limón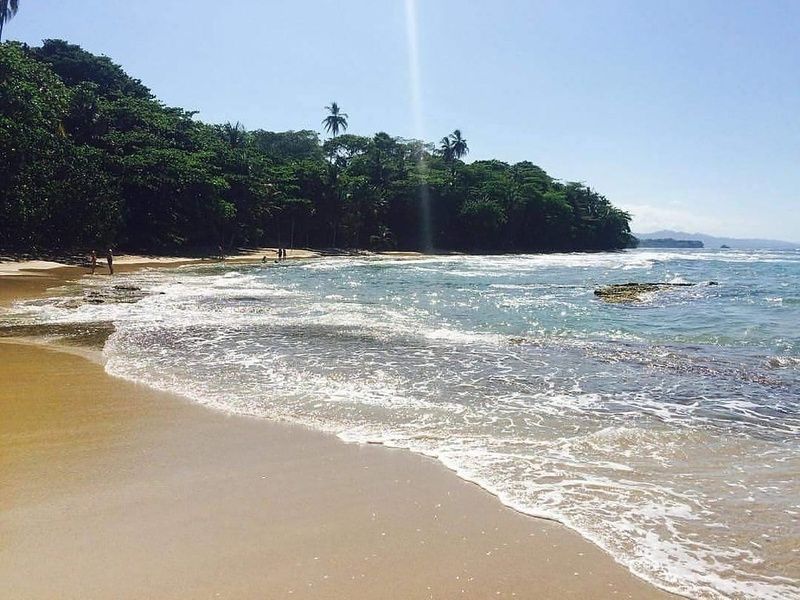 The province of Limón stretches down Costa Rica's Caribbean coastline, and many cruise ships anchor in its capital city (also named Limón). If slow is your speed, travel north from the port city to Tortuguero, a quiet beach town with a protected sandbar where sea turtles come to nest. Stay near the Sea Turtle Conservancy at a local B&B or small hotel.
On the other hand, if fast is your speed, travel south from Limón to Puerto Viejo, home of the Jaguar Rescue Center (which cares for these quick cats and many more injured animals). In Puerto Viejo, expect a busier coastal town than Tortuguero with plenty of places to eat and a range of accommodations from low-cost to lavish.
Fun fact: Limón is home to one of National Geographic Traveler's Best Ecolodges, the Pacuare Lodge. Hidden in the rainforest, these environmentally-friendly bungalows are what dream vacations are made of.
#8: Quepos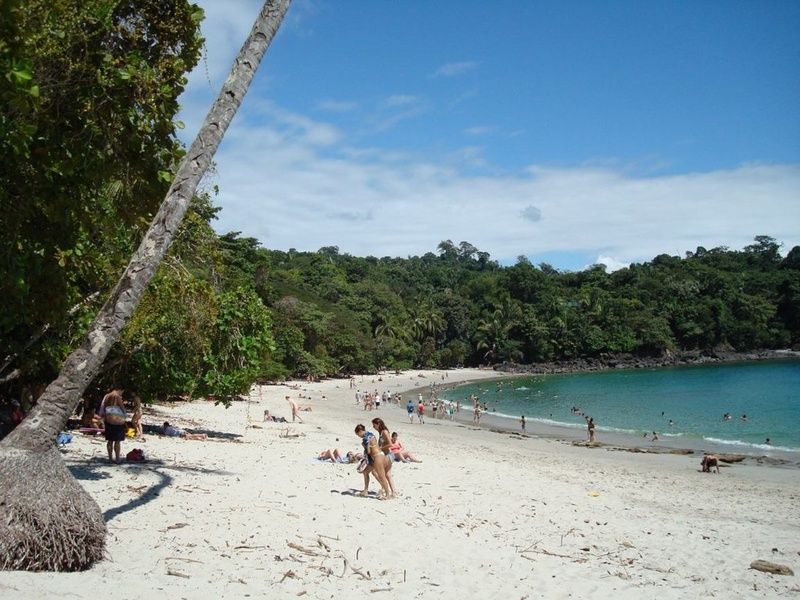 Located in Puntarenas Province on the Pacific Coast, Quepos is an ideal seaside escape for those eager to get on (or dive under) the water. Home to an impressive marina, one of Quepos' main activities is sport fishing. Charter a boat and catch a bite of snapper, yellowfin tuna or wahoo.
Quepos is also the place to stay for scuba divers eager to experience Manuel Antonio National Park. With several islands off its coast, this park offers spectacular dive sites where you can swim through underwater caves and spot octopus, sea turtles, manta rays, and tropical fish of every hue.
Pro tip: Renting a villa can be more affordable than it might sound. And it's a good option for families who need extra space. Ask a your trip planner for tips to stay within your budget.
#9: Jacó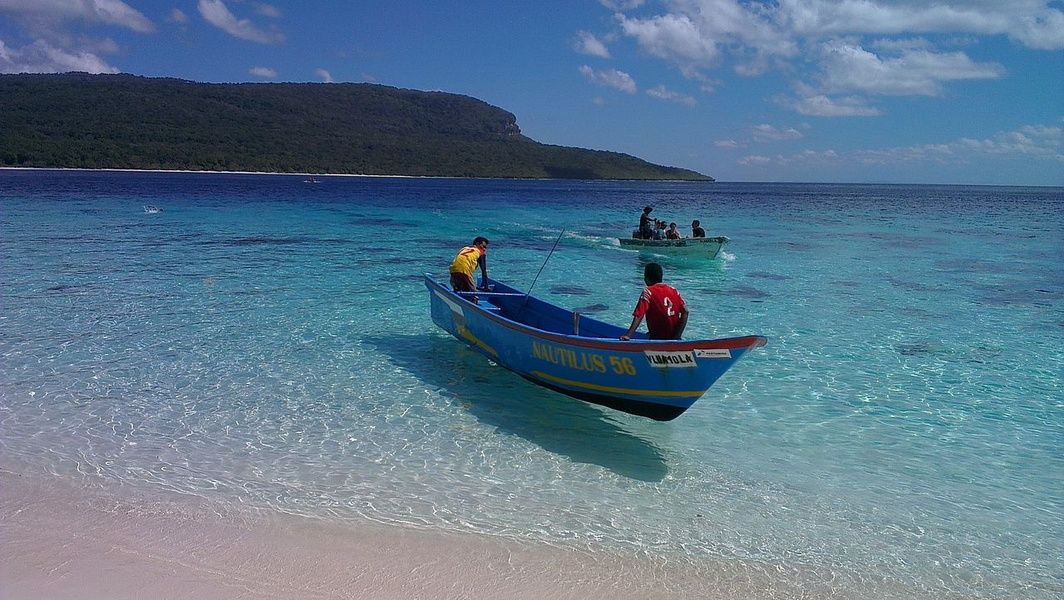 Like so many Costa Rican towns, Jacó offers great surfing, beautiful beaches, and close proximity to a national park brimming with biodiversity. But what sets this coastal city apart is its nightlife scene. Listen to live music at the Green Room, a laid-back venue serving bar food, or enjoy a cocktail on nearby Hermosa Beach at the Backyard Bar.
Among this city's casinos and clubs, you will also find college kids; yes, Jacó is a favorite spring break destination. This fun-loving city can be polarizing—the benefits of being one of the most developed beach towns might be outweighed by tacky souvenir shops and high-rise condos. But if a night out is a must, Jacó is the place for you.
Pro tip: Whatever your nightlife speed, your local can suggest restaurants and bars to either enjoy a classy cocktail at sunset or dance until sunrise.
#10: Alajuela Province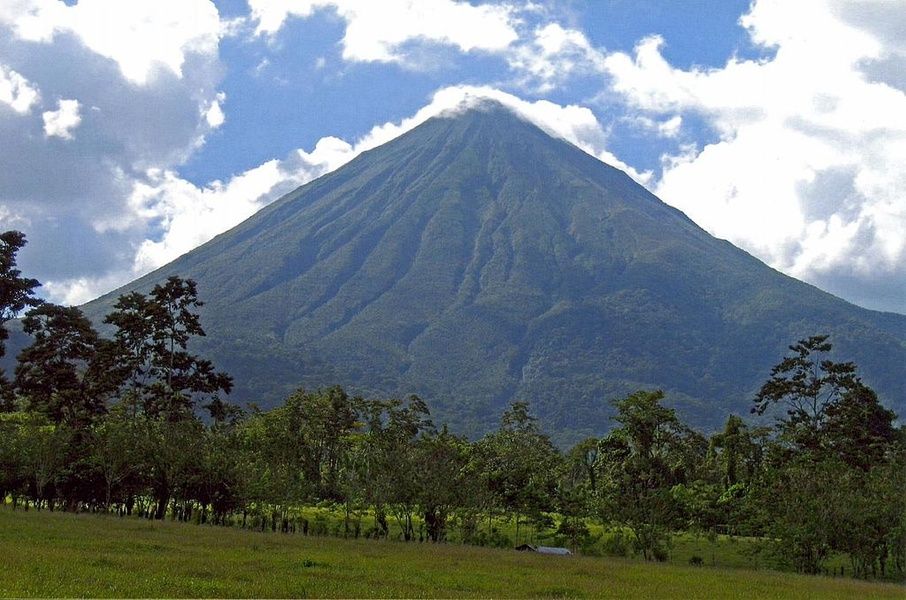 "Volcano" and "spa" might not be the most obvious word association; and yet, if you're looking to unwind in Costa Rica, staying near the (active!) Arenal Volcano is a top choice. Located in Alajuela Province, this smoking mountaintop hasn't had a major eruption since 1968, but lava still slowly moves down its sides. Capitalize on the healing powers of Arenal's natural hot springs and volcanic mud at luxury resorts and spas, like the Hotel Arenal Kioro or Tabacón.
--
No matter where you stay in Costa Rica, connect with a local to get the most out of your trip. After discussing your travel interests and style, they'll suggest places to stay *and* design a custom itinerary full of things to do once you get there. With their input, you'll see Costa Rica like a local, not a tourist—and why see it any other way? Learn more.