Gearing up for a Croatian vacation but have some questions first. We've got you covered. Here are the answers to all the most frequently asked questions about Croatia travel, from visa requirements to budget travel to the best things to eat and beyond.
Of course, we don't know as much about Croatia as someone who actually lives there. That's why we recommend connecting with a trusted Croatian local if you're planning a trip. They'll help you design your perfect itinerary, answer all of your questions about Croatia travel, and be in contact with you via messaging throughout your trip to help with almost anything that comes up. Learn more.
Table of Contents
Q: Do I need a visa to go to Croatia?
A: With an American passport, you don't need a visa to travel to Croatia. You'll get a stamp on your passport once you get there—that stamp serves as your tourist visa and allows you to stay in the country for up to 3 months without any other paperwork.
Pro tip: Make sure you have at least one blank page in your passport for an entry stamp when you land in Croatia.
Q: Is it safe to travel to Croatia?
A: Yes! Croatia is among the top 20 safest places to travel in the world. The risk of serious crime or natural disasters is super low. Of course, you'll want to exercise caution wherever you're traveling—keep your belongings in sight at all times, and watch out for pickpockets or scammers.
Q: What about traveling alone?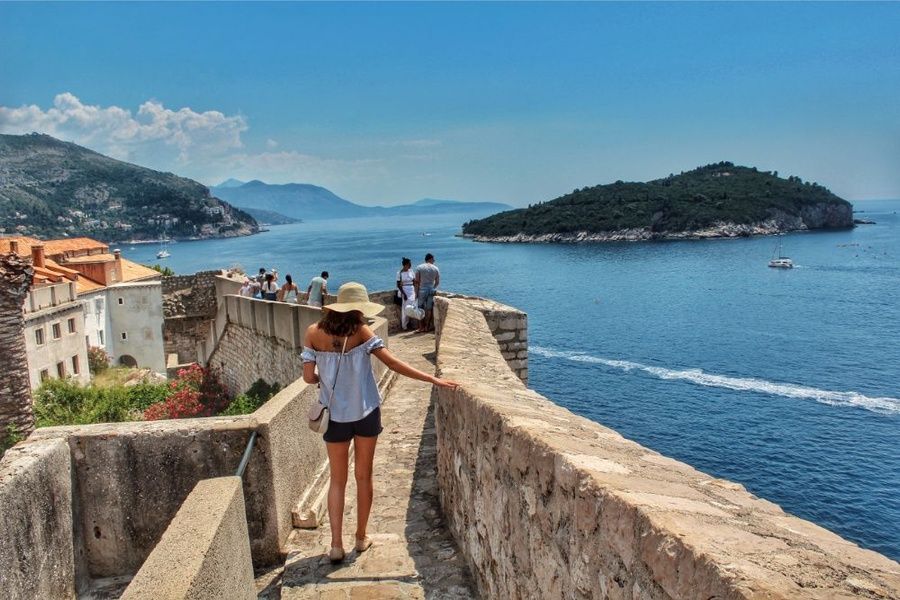 A: Again, yes! Actually, Croatia is an awesome destination for solo travelers, especially for women traveling alone. Crime rates are low, and most solo female travelers agree that harassment and catcalling are pretty much non-existent. Plus, it's such a popular destination for students and young travelers, you'll have no problem meeting new people to share great experiences!
Q: Is Croatia expensive? Can I travel to Croatia on a budget?
A: You can definitely have an amazing time on a budget, though it depends on what kind of trip you're looking for. Croatia has gained a reputation as a "luxury" vacation spot, but you don't need to spend your whole trip lounging on yachts and drinking fine wines. For accommodation, food, and transportation, you should expect to pay about as much as you would in the US or a Western European country.
That said, because it's an up-and-coming travel destination, prices in Croatia have been on the rise for some time. One advantage of having a local help you plan your trip is how easy it makes budgeting and avoid over-priced tourist traps.
Q: Do I need any special vaccines before I go?
A: Nope! If you live in the United States, you probably have all your necessary vaccines already. If you want to be sure, though, you can cruise through the recommended vaccines for Croatia.
Q: What currency does Croatia use?
A: Croatia officially adopted the Euro (€) in 2023 after being part of the European Union since 2013. The current exchange rate is $1 to € 0.93.
You shouldn't have a hard time exchanging currency once you get there, but just to be safe, you might want to change some ahead of time so that you're prepared as soon as you land.
Q: Can I use my credit/debit card in Croatia?
A: Yes—in the cities this option is almost always available. If you're traveling to rural Croatia, you might have to pay for your meals or accommodation in cash. Because of this, we recommend always keeping some cash on hand just in case, and checking with your hotel or B&B owner about payment before you book.
Pro tip: Check your bank's policies before you leave—most banks charge foreign transaction fees, so paying with cash could actually save you a little money.
Q: When's the best time of year to visit Croatia?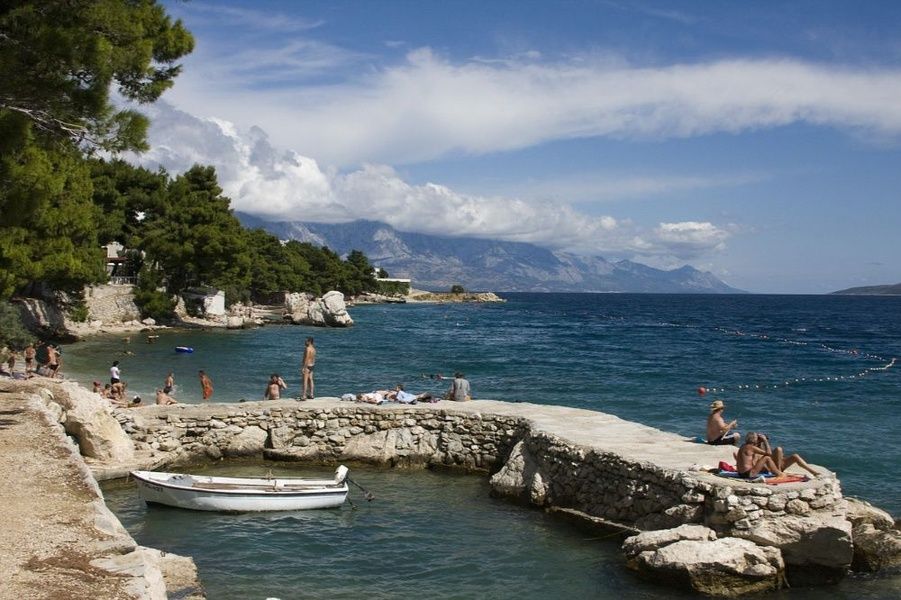 A: The peak season for Croatia travel is mid-summer, between June and August. That's when you'll get the best tropical weather and the chance to meet other travelers, but some of the most popular destinations will be more crowded.
If you're looking to avoid crowds, you might want to plan a trip in late spring or early fall—that way, you'll still catch the balmy weather and most of the best bars, restaurants, and tours will still be open—but you won't have to fight the crowds. If you work with a local to plan your trip, you can avoid crowds and explore deeper at any time of year.
Q: What should I pack?
A: If you're heading to Croatia in the summer, you should be prepared for balmy, tropical temperatures and the occasional rainstorm. Don't be afraid to dress casually on the coast—shorts, t-shirts, sundresses, etc. are pretty standard. You'll also definitely want to pack a light jacket or two, especially if you're traveling inland.
Winter weather can get pretty chilly, even on the coast. Travel with a warm coat and scarf if you're going in the winter months!
Q: What kind of adapter will I need for my electronics?
A: Croatia uses the standard European socket with round, two-pronged plugs. You can buy an adapter at most electronics stores, or even grab one in the airport on your way out.
Q: What's the best way to get around in Croatia?
A: Between Croatian cities: Croatia is a pretty small country. Once you're there, your best bet is to travel by car or bus—train travel is pretty limited. A rental car can be really helpful, especially if you want to visit rural destinations like small villages or national parks. If you plan your trip with a local, they'll give you their advice on the best companies to rent from.
Of course, because a lot of the most popular destinations in Croatia are along the coast, travel by boat is a great option, too. You can always hop on a ferry or charter a yacht to get between coastal cities, or from the mainland to an island destination.
Within Croatian cities: While taxis are relatively cheap, drivers in big cities (mainly Zagreb and Dubrovnik) have a reputation for scamming travelers. To avoid those scams, you can download an app that will give you regulated fares, and be sure to look up your route before you get in the car. Check out this article on transportation in Croatia for more info.
Q: Is there Uber in Croatia?
A: There is! Uber operates in most of Croatia's major cities and tourist destinations.—you can even catch an UberBOAT to go island hopping along the Dalmatian coast!
Q: Will I need to know any Croatian to get around, or do people speak English?
A: For the most part, people do speak at least a bit of English. In big cities like Dubrovnik, Zagreb, Split, and Zadar, you shouldn't have issues communicating. Just in case, though, here are a few common phrases you might want to learn before you go:
Bok (bohk):

Hello

Hvala (HVAH-lah):

Thank you

Oprostite (oh-pROH-stee-teh):

Excuse me

Govorite li engleski (GOH-voh-ree-teh lee ehn-GLEH-skee)?:

Do you speak English?
Q: What are the must-visit spots?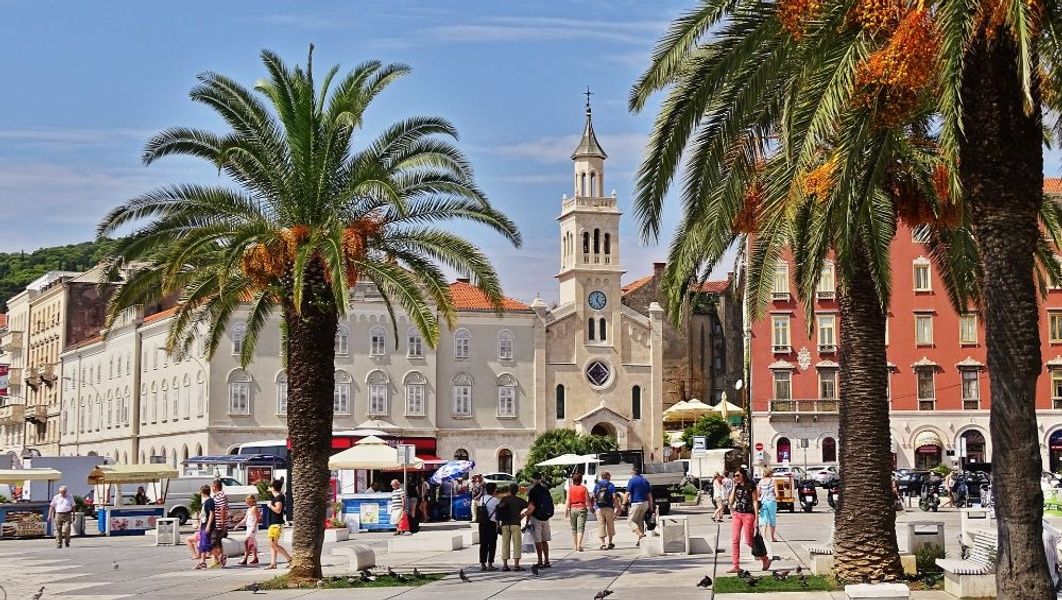 A: It depends on what you're looking for! A lot of travelers flock to the southern region of Dalmatia—that's where you'll find medieval cities like Split, Dubrovnik, and Zadar, and a ton of popular island destinations. If you're looking for a sunny beach vacation, Dalmatia is a great area to travel around.
If you want to get off the beaten path, you might be more interested in visiting the capital, Zagreb, or some of the small mountain villages on the Istrian peninsula to the north.
Q: Is there tipping in Croatia?
A: Yes, it is polite to leave a tip after a meal in Croatia—but you don't need to tip quite as much as you would in the US. A standard tip is 10% of your bill or 15% for really outstanding service.
Outside of restaurants, tipping is not exactly required. You won't be expected to tip your bartender or taxi driver, unless you're super impressed by their service—and in that case, you can just round the bill up to a convenient number. For a helpful tour guide, we'd recommend tipping 10-15 kuna (about $2).
Q: Are there any special Croatian foods I need to try?
A: Absolutely! As with most Mediterranean countries, Croatian cuisine features a lot of cured meats, cheeses, olive oil, and fresh seafood—but that's not all. Here are a few must-try dishes that you can only find in Croatia:
Pro tip: No one knows Croatian food as well as Croatians, so you should definitely connect with a local for the inside scoop on the best restaurants and dishes to try.
Q: What about wines?
A: Ohhh, yeah. The northern peninsula region of Istria is well known for its fine wines. Check out the little village of Motovun if you're interested in touring ancient vineyards and tasting some of the best wine in the Mediterranean.
Q: Are there any places in Croatia that are too crowded or "touristy"?
A: We'll be honest—you are going to run into some crowds in Croatia, especially if you're there in the busy summer months. The most popular spots for travelers, including Dubrovnik's old town, Hvar island, and many of the iconic Game of Thrones filming locations tend to get really crowded during the peak travel season. But they're still worth visiting! Chat with your local to figure out the best times to beat the rush.
--
With these Croatia travel FAQs answered, you're one step closer to an amazing experience. But for in-depth answers on everything Croatian, connect with a Croatian local to plan your trip. Not only can they give the best advice (no need for that heavy, outdated guidebook!) but they'll suggest things to see and do based on your interests and travel styles. Basically, it's like having a best friend in Croatia—and friends don't let friends travel like tourists. Learn more.