Is Croatia safe for travel in 2020? Absolutely! Croatia is an extremely safe country to visit, and if you follow a few common-sense tips, you'll have a fabulous time. Here's everything you need to know about safety in Croatia, like common scams to look out for, areas to avoid, tips for solo female travelers, and much, much more.
For even more safety tips, connect with a Croatian local to plan your trip. Not only can they tell you how *they* navigate the country safely, but they'll help you see Croatia like a local—not a tourist. Learn more.
Statistically, Croatia is one of the safest countries in the world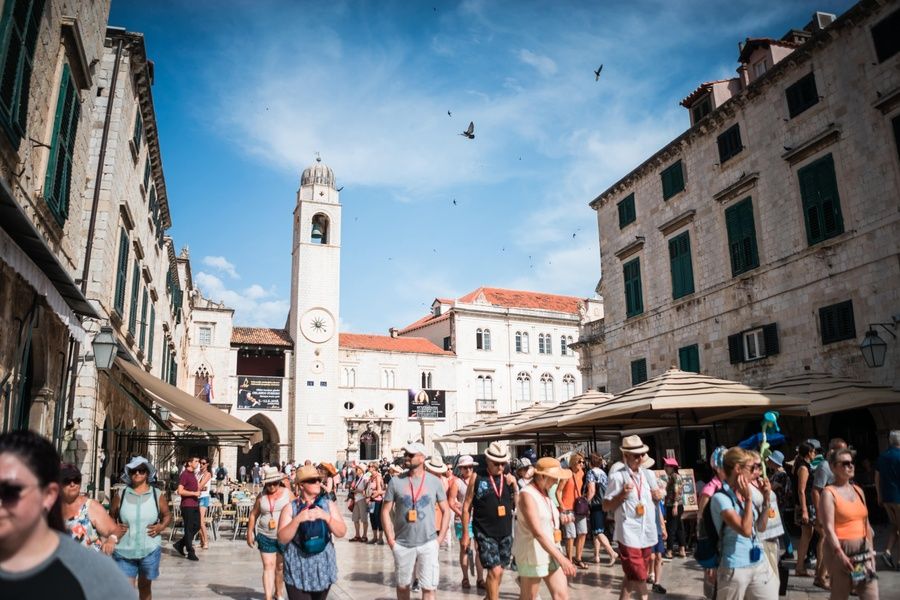 Croatia is the 19th-safest country in the world, which means that it's safer than both the UK and the US. The only safety issues you're likely to encounter will involve pickpockets and scammers. Croatia is given a "Level 1" travel advisory by the US State Department—meaning it's considered even safer than Denmark, which has a Level 2 advisory. Again: it's safer than Denmark!
Petty theft and scams are your only concerns
Croatia experiences 4 times less serious crime than the US does. But like any other country with a large number of travelers, Croatia attracts a lot of pickpockets. Our advice: keep your extra cash, credit cards, and passport in your hotel safe and only carry what you need when you're out and about.
Areas to avoid after dark
Be alert for pickpockets on the streets and in public transportation hubs, mainly in Zagreb and other major cities. Try to steer clear of the area around the Zagreb Bus Terminal, and avoid Ribnjak Park and King Tomislav Square after dark.
Recently, there has been an uptick in petty crime on beaches along the Adriatic coast, so take precautions and secure your valuables while you're on the beach.
Common scams to avoid
Scammers are everywhere in Europe, especially in big cities. Here are some common scams to avoid in Croatia:
The "buy me a drink" bar scam
In this scam, a young woman asks if you want to get a drink at a bar nearby. If you accept, she spends the night drinking expensive cocktails on your tab, leaving you with a hefty bill. If you don't have the cash, bouncers will escort you to the nearest ATM. If you pay by credit card, the bar will add a 0 to the end of your bill, and you won't be offered a receipt. Avoid this scam by just saying no.
The "gentlemen's club" scam
Gentlemen's clubs should be avoided at all costs—especially in Zagreb. They're usually owned by criminals who tend to target tourists. In this scam, the bar will overcharge you for drinks (like €2000 for a bottle of champagne) and threaten you if you refuse to pay.
The rosemary scam
In this scam, a Roma (gypsy) woman will offer you a sprig of rosemary, seemingly for free. She claims that this is a token of friendship or it will bring you good luck. If you accept it, she will demand money. If not she will cause an uproar and while distracted, an accomplice may pick your pockets. Small shells, amulets, or medallions may be offered as well.
Pro tip: Ask your Croatian local what scams to look out for—they've probably seen them all.
Public transportation in Croatia is safe
Public transportation in Croatia's cities is very safe. Just stay alert if you take the bus or train (or the tram in Zagreb) and keep an eye on your belongings—especially at night. As mentioned above, bus stations are often prime targets for pickpockets, so stay aware of your surroundings.
Taxis and Ubers are also safe
Official taxis in Croatia are very safe and even have apps—which means you can easily order a taxi from your phone without having to worry about being ripped off. The two biggest taxi companies in Croatia are Cammeo and EkoTaxi. If you decide to hail a cab, just remember to only use official taxis (yellow taxi sign with the number on top of the car) with working meters.
Alternatively, Ubers are a really safe way to get around most Croatia cities, like Zagreb and the Croatian Coast.
Croatia is terrific for female solo travelers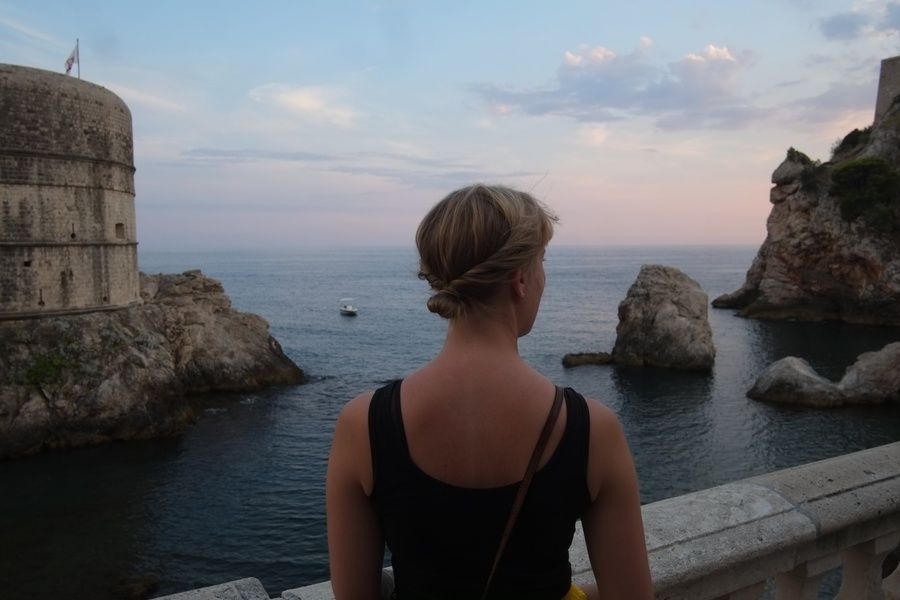 If you're a woman traveling alone, Croatia is one of the safest places in the world to visit. That said, here are some quick safety tips (many of which apply to everyone, regardless of gender):
Don't walk alone in poorly lit and deserted areas.

Don't accept drinks from strangers.

Always take marked taxis, which are readily available at main squares, ferry ports, and bus stations.

If adventure travel is your thing, join an organized group instead of venturing out in the countryside on your own.

Catcalling in Croatia isn't any worse than in any other European country. A firm no or ignoring the comments are enough to deter street harassers.
Pro tip: The best person to ask for advice about traveling solo in Croatia is a Croatian woman!
If you're up to date on your vaccines, you're good to go
If you're arriving from the US and are up to date on your standard vaccines, then you're all set to visit Croatia. You might want to consider travel insurance however, in case you fall ill or have an accident.
You can definitely drink the tap water
Drinking water is perfectly safe, and its purity is monitored by the government. You won't have to worry about stocking up on bottled water while you're in Croatia.
Emergency numbers to know
Just in case you do find yourself in an emergency situation while you are in Croatia, here are all the important numbers you should know:
Police / ambulance / firefighters - 112

U.S. Embassy Zagreb - (385) (1) 661-2200

Website -

U.S. Embassy Zagreb
--
Croatia is super safe, but why risk it? Connect with a local for safety tips *and* advice on what to see, do, and eat. Not only will local trip planners build an entire itinerary based on your interests and style, but they'll advise you on how to to get around safely. If you do run into any problems you can always reach out—they'll be available 24/7 with phone support. Basically, it's like having a best friend in Croatia—and it's always great when a local has your back. Learn more.