Yes, Americans are allowed to travel to Cuba. And it's not much more complicated than traveling to France or Colombia.
Here's how!
--
June 5, 2019 Update: The White House and OFAC have enacted new restrictions to the way Americans can travel to Cuba. However, Americans can still travel to Cuba! It is still 100% legal to do so. Learn more about this announcement in our Cuba travel policy article.
October 25, 2019 Update: The United States has prohibited American airlines from flying anywhere in Cuba EXCEPT Havana. That means you can still fly to Cuba—just that you need to book a flight to Havana. (Which you probably would do, anyway.)
September 28, 2020 Update: The Trump Administration has banned Americans from staying at government-owned hotels. The new restriction also bans Americans from importing Cuban rum or cigars.
--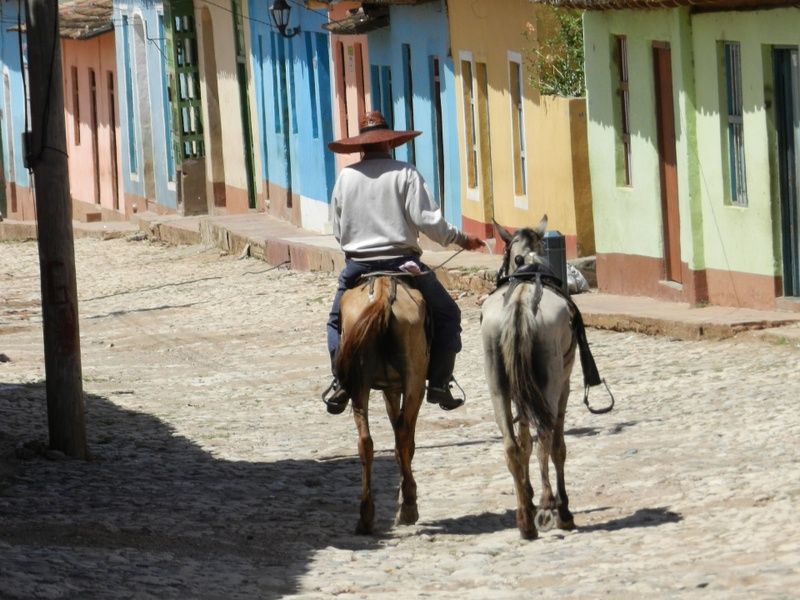 Americans are not banned from traveling to Cuba. Americans just can't go to Cuba for tourism.
Yes, even after the June 5, 2019 policy change! There's a big difference between not being able to travel to Cuba at all and not being able to visit Cuba as a regular tourist. There's a vast middle ground that allows for travel that's beneficial to the Cuban people and enjoyable for visitors, too. Even with the recent restrictions, it's both legal and safe to travel to Cuba.
And it's 100% legal
President Trump's changes to President Obama's Cuba travel policy are minor, but confusing. The key thing to remember is that Americans are allowed to travel to Cuba independently, despite what some media outlets are saying.
There are, however, restrictions on where Americans can spend money while traveling in Cuba.
If you're sticking to the rules of your travel category mentioned above, it shouldn't be too hard to avoid the businesses on the Department of State's Restricted List. The list bans Americans from spending money at any organization affiliated with the Cuban military.
Many of the places on the list are hotels or travel companies, so you can plan ahead to make sure you avoid them. Staying in casas particulares is a great way to make sure you don't stay in a hotel on the list and have an enriching cultural experience staying with a local family. You can book casas particulares on websites like booking.com or Airbnb.
The main place to be careful in Cuba is in Old Havana. A number of the shops there appear on the Restricted List.
Also, the State Department has made it clear that this list will change over time, so make sure to double check the list before you go.
Want help navigating this issue? Contact one of our locals in Cuba for help planning your trip.
You must keep all of your receipts and records for five years.
Many of us don't even take receipts at the cash register anymore. We just don't want the tiny slips of paper cluttering up our pockets and purses. But when you travel to Cuba, you need to take each receipt and keep it. Tuck them all away carefully in an envelope and don't lose them. Most likely, you won't be asked for them, but if you ever are, you need to have them.
But that's it. Americans are allowed to travel to Cuba and it's easy to plan a trip.
Our Cuban travel experts can help you figure out the logistics and give you insider recommendations on activities you'll love.
--
For more on traveling to Cuba, be sure to check out: