How much money do you really need to travel to Cuba? While it depends on what you like to do and what type of lodging you prefer, it's actually really affordable. Like, really affordable. Here's a breakdown of the typical costs—once you've given it a read, feel free to contact us any questions you still have!
Want to make the most out of your trip? Tap into our network of local travel planners—Heroes—who build unique, locally-curated trip plans, designed just for you. Get started.
Table of Contents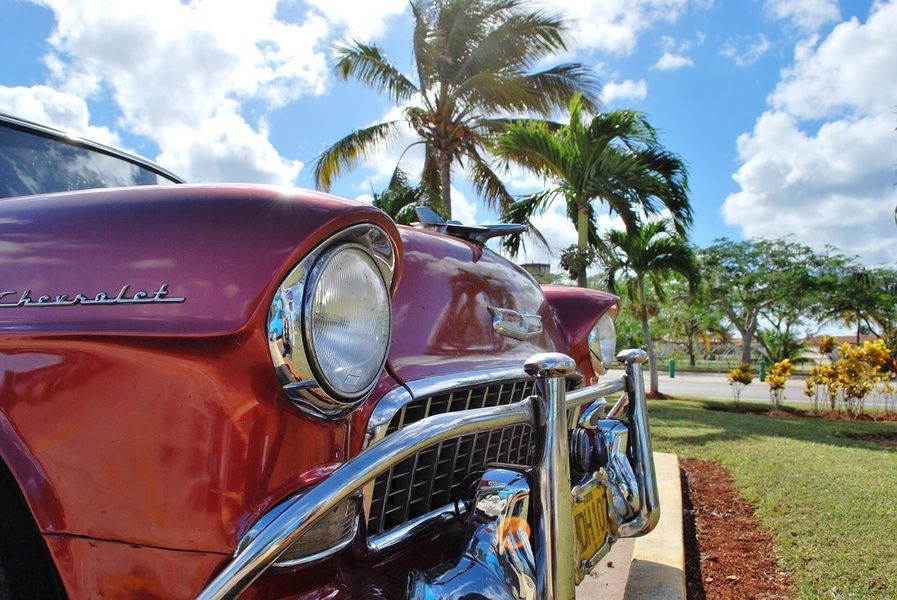 Note: Cuba had two currencies, but now only has one: the Cuban Peso, or CUP. The Cuban government has recently made drastic changes to the USD-CUP exchange rate, so be sure you know what the latest rates are. It can be very helpful to have the assistance of a trusted local planner to make sure you're getting the best rate.
Lodging
Lodging is a major expense when you travel, so you need to factor it into your budget early. In Cuba, you can find a bed for as little as $20 USD per night or spend well over $100 USD per night. It all depends on your budget and the type of accommodations you prefer. Local experts recommend casas particulares, which are rooms in private homes (these days, they're usually rented out via Airbnb). They're inexpensive and offer the opportunity to connect with Cuban locals.
Here are the average costs of accommodations in Cuba:
Casa Particular: 20-50 USD per night
Hotels: 100-500+ USD per night
Hostels: 6-14 USD per night
Pro tip: to travel legally under Support for the Cuban People, you need to stay in a casa particular or an approved hotel.
Transportation
Getting from place to place is another big cost of travel. Plan your routes in advance so you can figure out the cheapest ways to get around while also managing your time wisely. These are the average costs of the most common transportation methods in Cuba.
Flight to Cuba: $200-$500 roundtrip from most parts of the United States
Taxi from the airport to your lodging: 20-25 USD
Private taxi: Some of these taxis use a meter and some do not. Negotiate the price before getting in. Metered pricing should be 100 CUP when you get in plus 100 CUP per kilometer. Prices should be similar without a meter. Expect to spend between 3-12 CUP within a city, depending on how far you're going.
Private taxi between cities: Prices vary greatly by distance. Havana to Viñales is approximately 100 USD.
Shared taxi (almendrons) in cities: 5 USD for most rides along the specified route of any shared taxi.
Shared taxi between cities: Prices vary depending on distance. Havana to Viñales should be around 30 USD per person.
Viazul bus between cities: Plan on around 400 CUP per hour of your journey. Havana to Viñales is 30 USD and takes about three and a half hours.
Car rental: Roughly 85 USD per day for a car with an automatic transmission plus car insurance.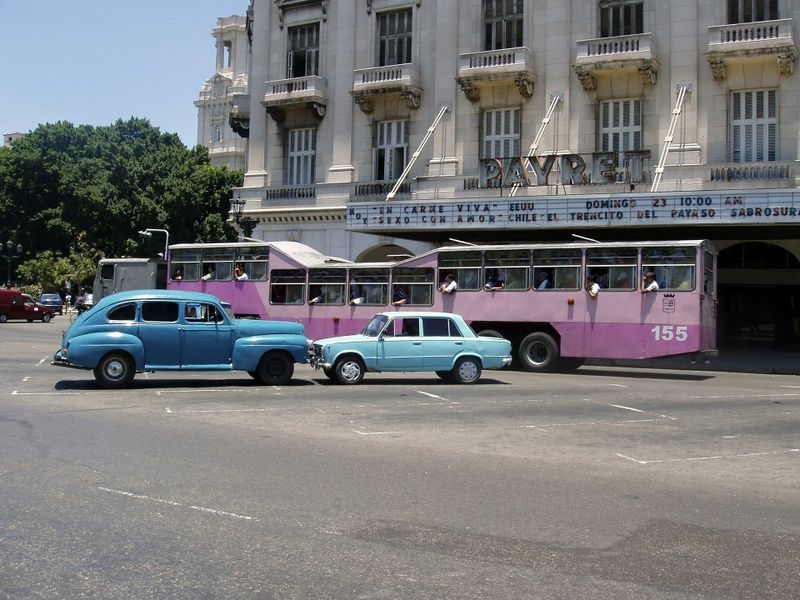 Food and Drinks
Travelers with a bare-bones budget can get by on just five dollars per day for food, but it's fun to spend a little more. If you can swing 500-100 USD per person per day, you'll be feeling great. More than that and you'll be able to enjoy some luxurious dinners and a few more drinks. That breaks down to:
Home-cooked breakfast at your casa particular: 10-15 USD
Lunch or dinner to go from a street stall: 2-5 USD
Lunch or dinner in a sit-down restaurant: 10-40 USD
Alcoholic beverages: 2-8 USD
Cup of coffee: 1-3 USD
1.5-liter bottle of water: 1-2 USD
Snacks from street stalls: 1-2 USD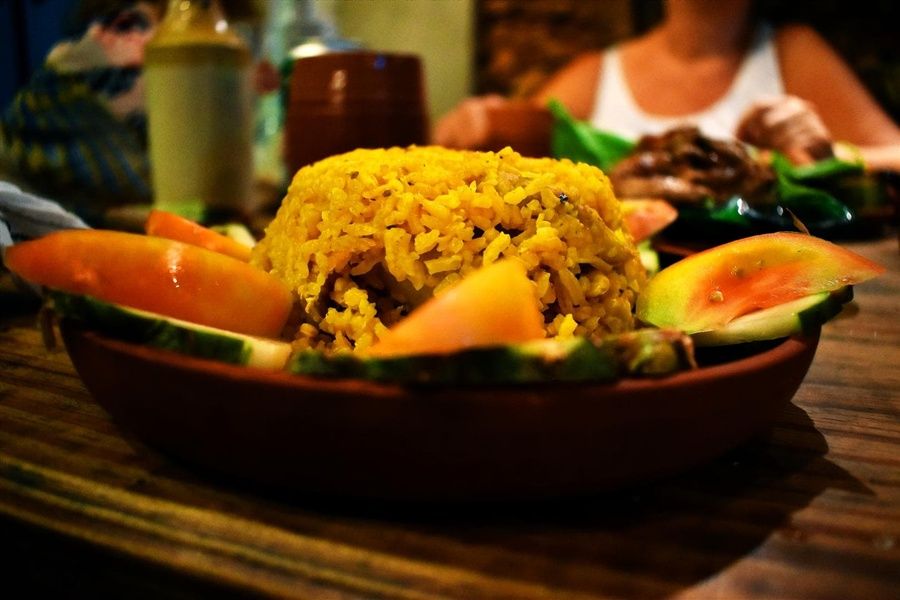 Read on: 5 Delicious Meals in Cuba Under $1
Entertainment
Depending on what you like to do, you could get by on the cheap in this category or splash out on luxuries and adventure activities. Here are a few sample activities to help you get an idea of what you might spend.
Museums: Free to about 10 USD.
Havana city tour in a classic car: 35 USD per hour
Horseback riding in Viñales: 30 USD per hour
See a show at Cabaret Tropicana: 85+ USD
Salsa, son, or rumba dancing lessons: 10-20 USD per hour
Ticket to a baseball game: 1 USD
Our Heroes can give you even more ideas for activities along with their costs. Learn more about them on our Cuba travel planner page.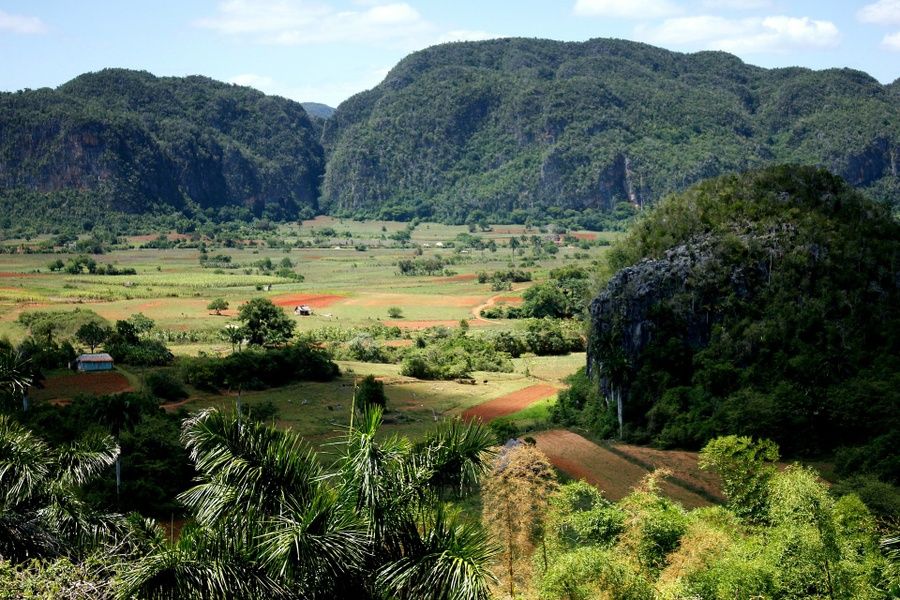 Internet
Most Airbnbs now have wifi, but if you're staying at a hotel or you are not at your accommodations, it can be difficult to get online in Cuba, but if you really need to use the internet, it is possible. To get online on your own device you need a wifi card from ETECSA. It will cost you 3-5 USD per hour. Then you can connect at any open wifi hotspot (usually in a park). The easiest way to find an ETECSA card is at an official ETECSA office or from resellers, who can usually be found in parks where wifi is located.
You can also get online using desktop computers in hotels or at internet cafes. Rates are 5-10 USD per hour. You'll likely have to wait in a long line and the internet will be very slow.
Insurance
Americans are required to have health insurance that's valid in Cuba. It's easy to get, just another cost to remember. Some airlines take care of it and include it in the cost of your plane ticket. If your airline doesn't, then you'll need to purchase health insurance in Cuba before you clear customs. There's a booth in the airport where you can purchase insurance for about $4 per day.
The other thing you must have is a Cuban visa/tourist card. Most airlines will sell you this as well. Expect to spend $50-85 on your tourist card. It's valid for thirty days of travel in Cuba.
Currency Exchange
The official exchange rate in Cuba has been adjusted dramatically in recent months due to high inflation, and often the real value of USD, the street value, is different than the official exchange rate. This discrepancy makes it difficult to know what the best way of changing money is without asking a local person who lives there. In addition to advice on exchanging money, locals can help organize a trip so that it meets your budget.
It's perfectly fine to use the official exchange offices, but it can help to have the guidance of a local to help you understand your options for how to make your money go further. We know that's confusing, so read our guide on Cuban currency.
Final tip: Whenever you pay for anything, double check the change that you get back.
Tipping
Don't forget to factor tips into the cost of planning a trip to Cuba. Locals really appreciate (and sometimes rely on) tips from travelers. Here are a few situations where it's good to tip and how much:
Bathroom attendants: .50 USD
Tour guides: 5-10 USD
Restaurants: Service fee is often included, but if it isn't then 5-10% is appropriate
Musicians in restaurants and on the street: 2-5 USD
Planning Your Trip
You can find yourself jumping through one hoop after another when planning a trip to Cuba, so finding a bit of help is a great idea. For a few extra dollars per day, you can get help planning a legal Support for the Cuban People itinerary and greatly increase the ease of travel and enjoyment of your experience. Our local travel planners can put your entire itinerary together for just $40 for each itinerary day planned. They'll cater to your personal preferences and needs as a traveler. Expect to get recommendations for places the locals like to go, which major sights you can't miss, where to stay, what and where to eat, and more.
--
Still have questions about the cost of planning a trip to Cuba? Cuban Heroes are here to help, or you can chat with us to get answers to your questions. And before your trip, make sure to check out: