Planning your dream trip to Cuba but need a little more info? No worries. Here's what you need to know before you travel to Cuba! Once you give the article a read feel free to contact us directly with any questions you still have.
Want to make the most out of your trip? Tap into our network of local travel planners—Heroes—who build unique, locally-curated trip plans, designed just for you. Get started.
Table of Contents
When is a good time to go to Cuba?
Can I travel to Cuba independently even though I'm American?
Yes! You can absolutely plan an independent trip to Cuba. Keep up-to-date on the latest policies regarding American travel to Cuba. And ask one of our Cuban travel experts to guide you through the Cuba trip planning process.
What should I bring to Cuba?
Any toiletries, sunscreen, insect repellent, shampoo, medications (even just simple Tylenol/ibuprofen) that you'd expect to need while in Cuba. A spare roll of toilet paper is essential, especially for public restrooms, keep it with you during the day.
Don't go without relevant paper maps or an offline map app with maps you need already downloaded.
Although all of these items are available for purchase in Cuba, it can be an all-day search for a store that has them in stock, so it's much more convenient to bring them to Cuba with you. Plus these types of items can be very expensive.
What outlets do they use in Cuba?
You'll typically find North American 110V 2-3 prong plugs like those in the US. Most modern hotels have sockets that accept both the American flat pin plugs and the European rounded pin plugs, which is very convenient. You should not need an adapter in a 4+ star hotel, but be aware of outlets that use 220V and which appliances you're plugging in.
What's the status of Zika in Cuba?
The Cuban government has only reported two locally transmitted cases of the Zika virus. By comparison, Miami has had 65 local cases thus far. It's possible but unlikely that you will contract Zika in Cuba. The Cuban government keeps mosquito-borne Zika transmissions at bay by fumigating buildings on a daily basis.
Are there scams in Cuba?
People who make recommendations for you are often making them because they get a monetary kickback from it. Some are more direct about it than others. One common scam is to say "It's my birthday," in hopes that you'll buy them a drink at the bar of their choice, where they'll get a commission.
Trust your casa owner or your hotel concierge to make honest recommendations. But most people on the street who approach you, especially in Havana and Trinidad where tourists are common, will be looking for ways to make a commission off of you for referring you somewhere. It's annoying but harmless as far as scams go.
If you approach someone asking for help, the above concerns generally don't apply.
What can I bring back from Cuba as an American?
Americans can bring back up to $800 worth of souvenirs duty-free. This includes 100 cigars without paying US import taxes as long as the total dollar amount of items you are bringing back (cigars and other items) is less than $800. If you bring back more than 100 cigars, you will be required to pay tax on some of them. You can bring back from Cuba 1 liter of alcohol duty-free, with the same provisions just referred to with cigars. Keep high ticket item receipts just in case you're asked for them at customs.
Where should I go Cuba?
That depends on what you like to do when you're traveling. Havana has a mix of culture, major tourist sights, and increasingly interesting food options. Cayo Largo del Sur and Cayo Santa Maria are great beach resort destinations. Holguín has a growing food and beer scene. For help on picking your destination(s), ask one of our Heroes.
What should I tip in Cuba?
You should always tip in restaurants, bars, and taxis, but don't overtip. 5% is sufficient and 10% is extremely generous. Any more is considered flaunting your wealth.
Where can I buy cigars in Cuba?
Don't buy cigars on the street or in outdoor markets because they are generally not authentic Cuban cigars. Buy them in cigar shops or directly from farmers.
ViaHero travel planner Elvy can give you the inside scoop on the best places to purchase cigars and see them being made.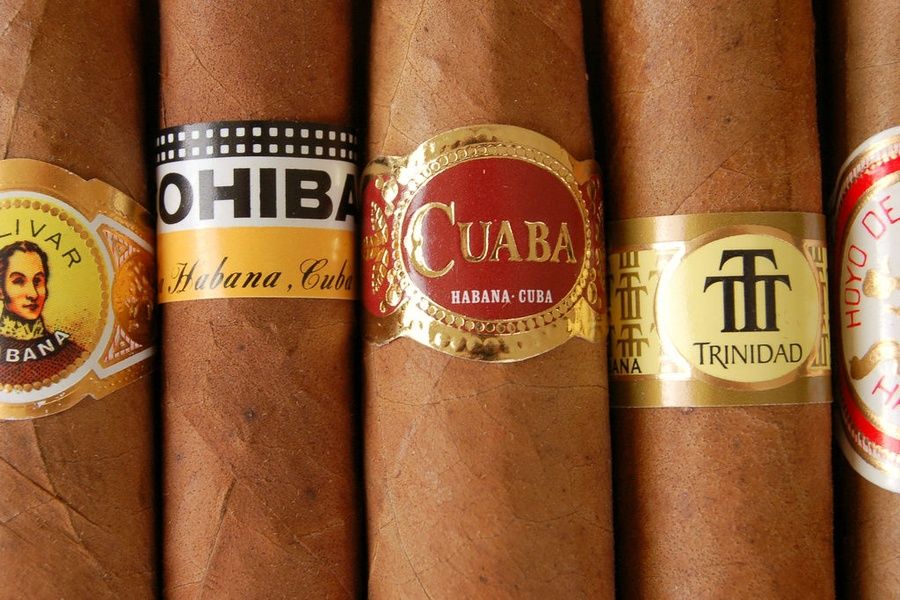 What are some do's and don'ts in Cuba?
Do take the time to learn some Spanish. Cuba is a lot less interesting if you can't communicate with locals.
Do bring everything you need. Finding simple things like deodorant or sunscreen can take a whole day and cost you a lot of money.
Don't follow street hustlers who tell you they will show you the way without you asking them for directions. Ignore them, they are probably expecting money.
Don't try to get in line without yelling "Who was last in line" or "¿El último?" If you see a group of people waiting around a window or desk, there's actually a 'line' or 'queue.' It often won't look like a line, but it is and everyone knows where they are in the line.
Do trust strangers for help when you need it, but only when you ask them, never when they approach you first.
Don't throw toilet paper in the toilet. Throw it in the trash can. This is standard in many Latin American countries.
Don't flaunt money or expensive jewelry in the street for any reason.
Don't drink tap water, fresh juice, or anything that contains ice. Bottled water is easy to find and cheap.
Do change money in official Cadecas or change houses, at the airport, at the bank, or at your hotel.
Do count your change carefully, short-giving happens often in Cuba.
Don't spit or blow your nose in public, it's considered offensive.
--
Have more questions about Cuba? Here is a list of our local Cuban travel experts who can help you or you can chat with us to get answers to any questions you have. And before your trip, make sure to check out: