Cuban food has, in previous decades, left travelers coming home somewhat disappointed. Most restaurants have been owned by the state and ingredients have been hard to come by, which has led to bland, boring food served over and over again in restaurants all across Cuba. Ham sandwiches, rice and beans, ham empanadas, and the like have been staples for travelers and locals for many years. But that's all beginning to change for the better with the growth of the private restaurant scene.
Read on to learn all about Cuba's food revolution; once you do, feel free to contact us with any questions you might have!
Want to explore Cuba differently? Have a local plan your trip.
Table of Contents
The Cuban Food Revolution
In 2011, economic reforms sparked a serious change in the Cuban food scene. Over the past several years, people have been allowed to open up more private restaurants called paladars and access to ingredients has dramatically increased. These two changes have allowed Cuban chefs to start experimenting and having more fun in the kitchen.
Paladars are the heart of the Cuban food revolution. Because they are private, owners and chefs have more control and are more committed than ever to serving delicious food. Some restaurant owners are going back to their roots to explore the diversity and traditions of Cuban food while others are dabbling in flavors from all over the world. It's easy to get Chinese, French, Italian, Spanish, and Japanese food, among other options.
Chefs still have to improvise and buy things they need or want as soon as they see them because imports are still unreliable, but this doesn't seem to be hindering their creativity any longer.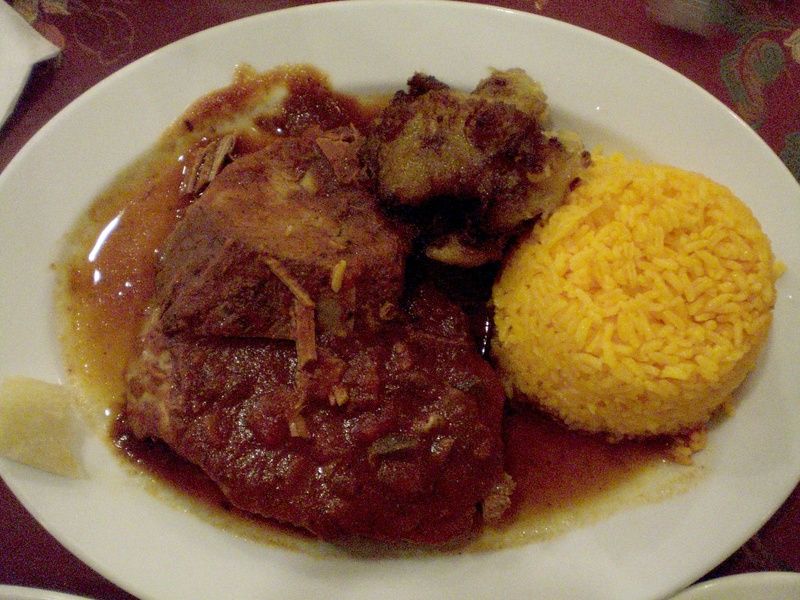 Typical Cuban Dishes
Cuban food is simple, but when it is done right it's so good it's almost obscene. Breakfast is often as no-nonsense as a slice of buttered toast and cafe con leche; it's more than acceptable to dunk your crusty, toasted bread in your coffee. Tropical fruit like pineapple, guava, and mango are also served for breakfast. If you're after something heartier, a version of ham and eggs is also typical.
Cuban lunches are equally light. A sandwich called media noche is available just about anywhere. Ham, roasted pork, Swiss cheese, pickles, and mustard are piled between two slices of bread then toasted and pressed to perfection.
Dinner is the main, most exciting, meal of the day. Everyone should try the national dish, ropa vieja: stewed beef with vegetables over rice. While the exact translation of ropa vieja is old clothes, any good dish of it will taste nothing like that. Other traditional Cuban food options might consist of roast pork, fried chicken, or fish with rice and beans and vegetables or salad. You might also have more tropical fruit or fried plantains on the side. For dessert, ice cream with chocolate or caramel sauce is beloved and flan is a classic staple.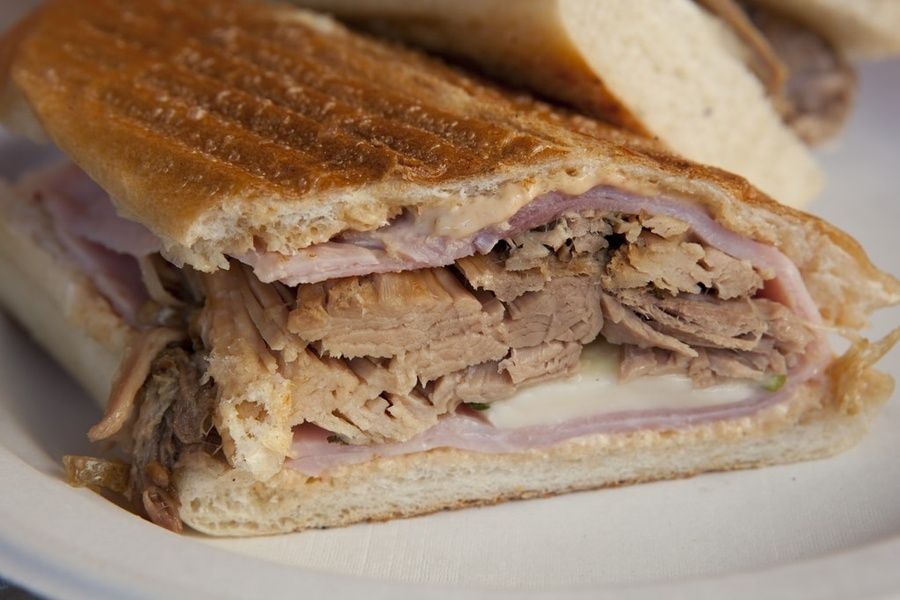 Great Paladars for Sampling the New Cuban Food
Rancho Luna (Havana): Tucked in Havana Vieja, this gem is known for its awesome dinner special. For about $15, you get an entree, rice, and beans, salad, and a cocktail. Try the Cuban national dish Ropa Vieja or one of the fresh fish specialties.
Paladar San Cristobal (Havana): Follow in President Obama's footsteps and try the sirloin steak and fried plantains here. It's a traditional, upscale restaurant decorated with antiques that harken back to Spain, you'll almost feel like you're in Sevilla, but the food is definitely Cuban.
Balcón del Valle (Viñales): Dine on a deck overlooking the tobacco fields and drying houses of the valley just outside Viñales. The views and the food are both outstanding. The menu has only three options: pork, fish, or chicken. Whichever you choose, you'll get generous sides like rice and beans with the meat.
La Terraza (Baracoa): Another spot with great views and great food, La Terraza sits on the roof of a B&B with ocean views. One of the specialties of the house is octopus and fish in coconut milk. Baracoa is known for coconut dishes, including desserts like cucurucho—a mix of coconut, dried fruit, nuts, and honey.
Budget Eats
On a budget? Cuban street food is reliable and cheap. The food revolution hasn't fully reached the street food scene just yet. So eat those cheap sandwiches and empanadas for sure, and keep your eyes out for new street food vendors testing the traditional limits of Cuban food. But splurge on a few meals (especially dinner) at paladars. The good news is that Cuban food is still much cheaper than most meals in the United States.
--
Have more questions about Cuba? Here is a list of local Cuban Travel Experts who can help you or you can chat with us to get answers to any questions you have. And before your trip, make sure to check out: