Cuba starter pack
See Cuba differently. Download everything you need to know before your trip.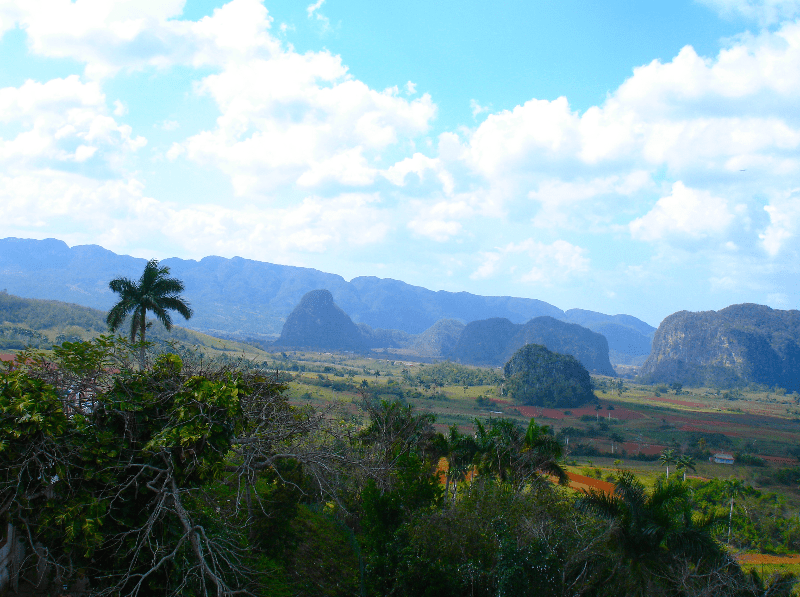 You Won't Believe Cuba's 7 Wonders
Want to explore Cuba differently? Have a local plan your trip.
1. Vinales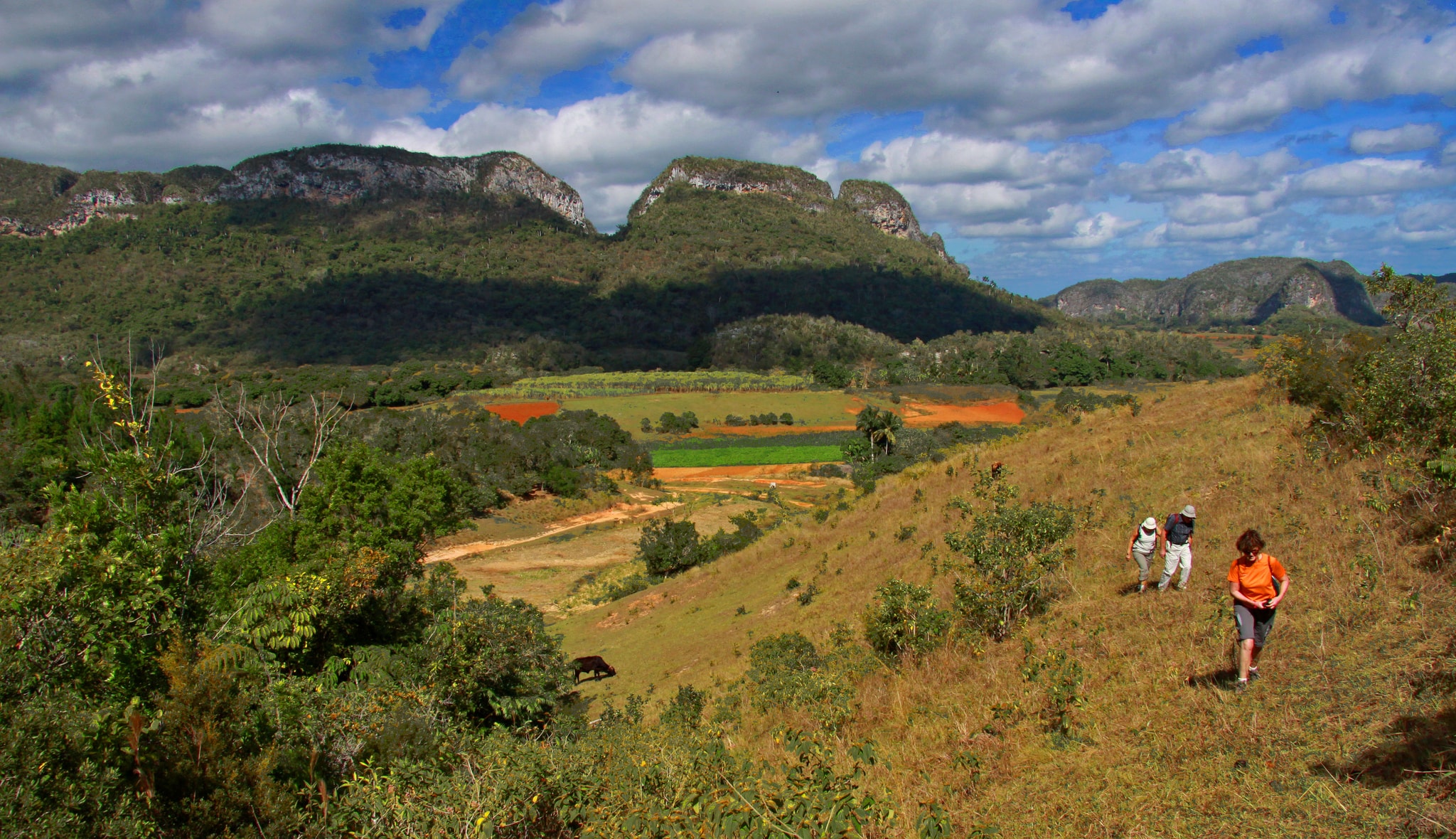 Well traversed for good reason the Vinales Valley west of Havana is a lush living landscape. A Unesco World Heritage site, the valley stretches green for miles and famously features primitive agriculture techniques, underground rivers, colonial architecture and some of the best-rolled cigars in the country. The valley's towering limestone mogotes provide world-class rock climbing for those brave enough to circumvent the country's ban on the activity. Horseback riding is a popular way to take in the valley but with views in every direction, we recommend decamping on a porch and getting drunk on the staggering scenery.
2. Isla de la Juventud

The inspiration for both Treasure Island and Neverland, Isla de la Juventud is a crocodile laden, a pirate haunted piece of paradise off of Cuba's South West coast. The island's pristine coral reef and Punta Frances Marine National Park have made it a destination for divers while the pre-Columbian cave pictographs near Punta del Este draw archeologists and tourists alike. Among the islands, must-see attractions are Presidio Modelo, a defunct prison that once counted Fidel and Raul Castro among its inmates, that has now been converted into a national monument and museum.
3. Guanahacabibes Peninsula
The westernmost tip of Cuba, Guanacabibes is home to the unspoiled Parque Nacional Guanahacabibes, a UNESCO Biosphere Reserve. Guanacabibes is harder to access than other parts of the country - the only way being a single pothole-heavy road cut through a forest. What the region lacks in amenities it more than makes up for in stellar diving, sea turtles and a rugged, blessedly tourist free coastline.
4. Topes de Collantes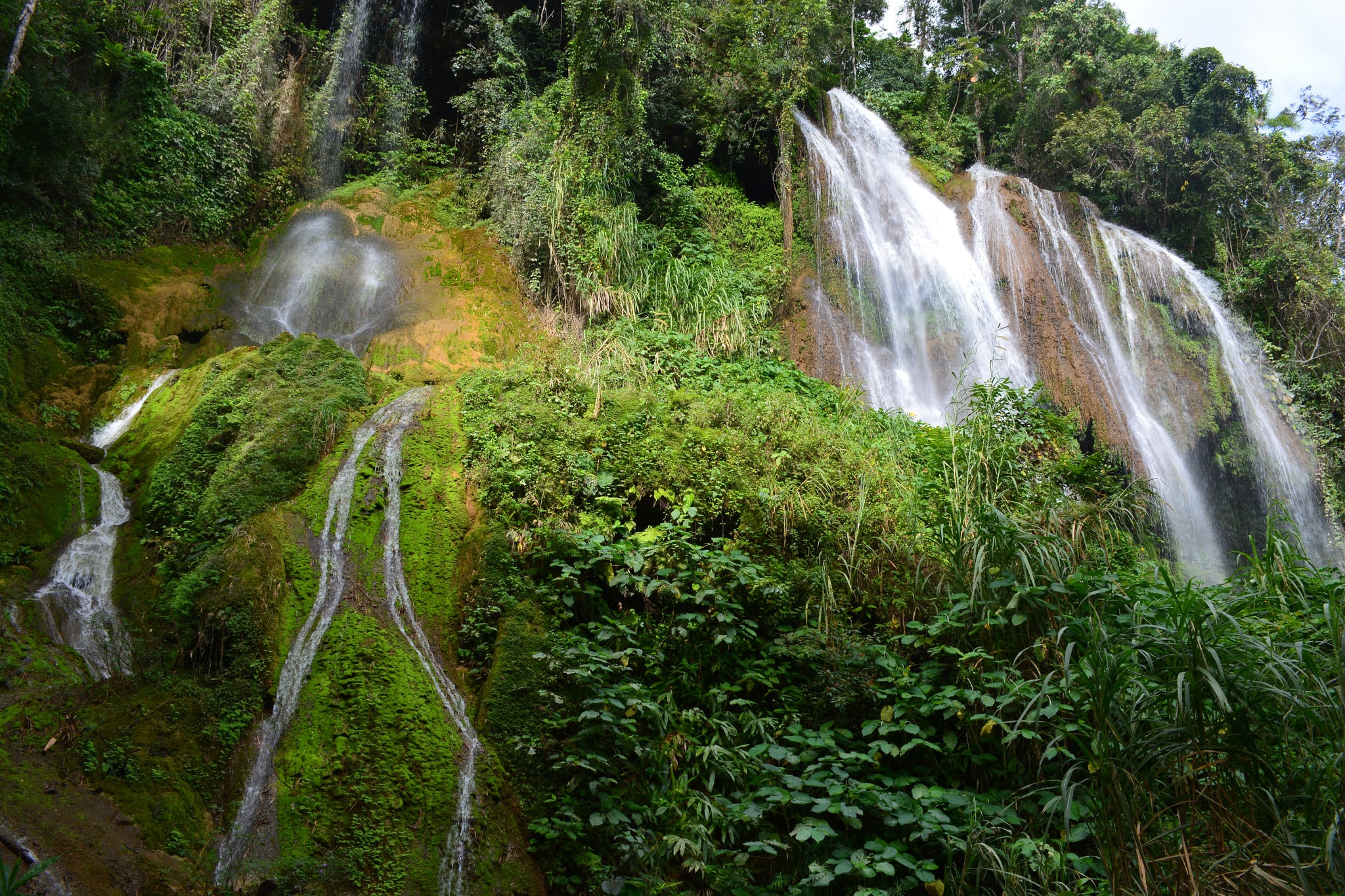 Within the Escambray Mountain range that once hid bandits and rebels of all political leanings, Topas de Collantes is among Cuba's most beautiful nature reserves. The most popular hike in the area is the trek to Caburní Falls, a limestone cascade that empties into a large pool below. The Sendero La Batata hike leads to a cave with a swimmable underground creek. If you continue beyond the cave you will eventually reach Hacienda Codina - an old coffee plantation turned restaurant and new age epicenter complete with mud baths, subterranean yoga, and a vast orchid collection.
5. Ambrosio Cave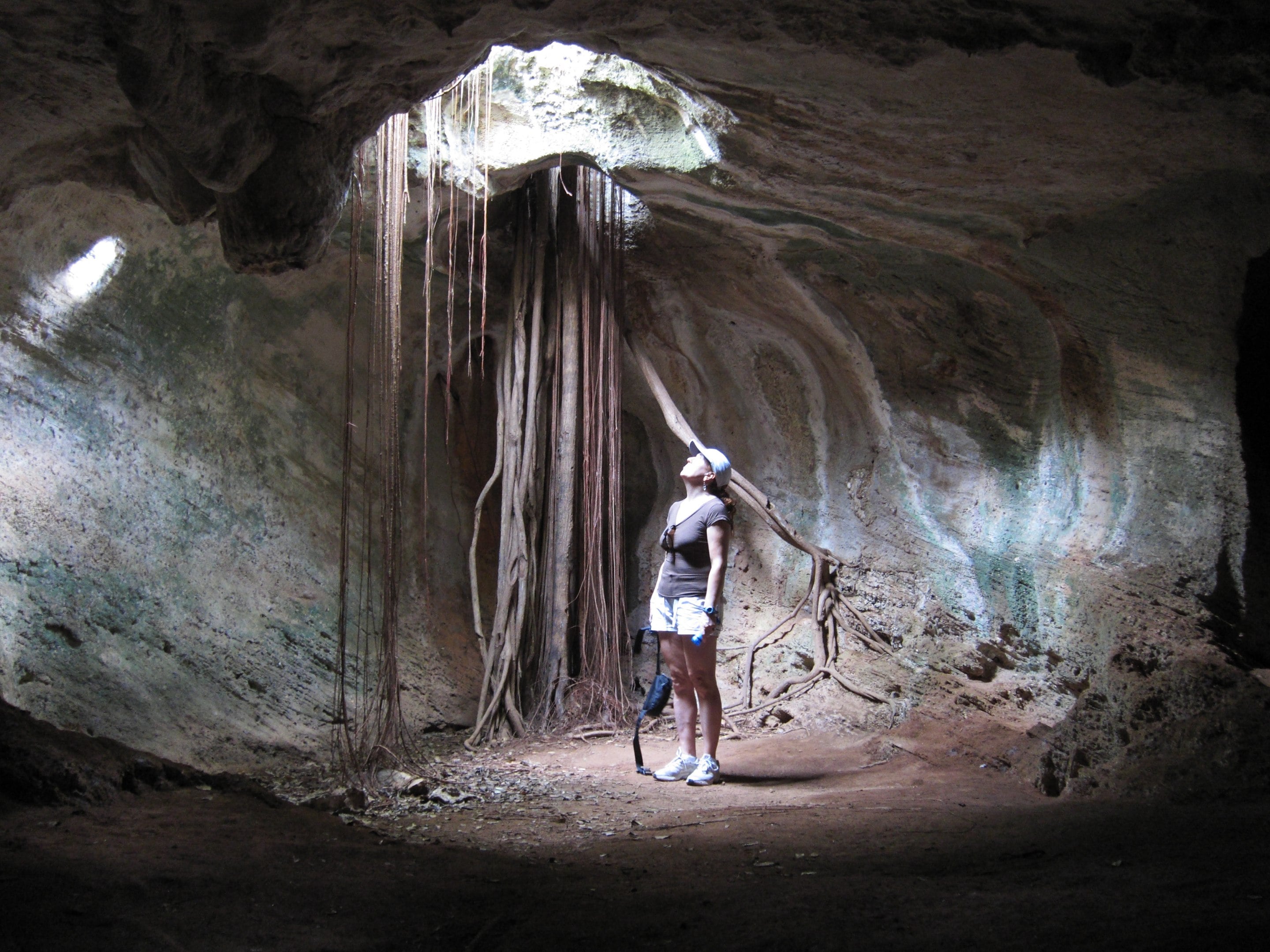 Located within the Varahicacos Ecological Preserve on the Hiacos Peninsula the Ambrosio Cave is a capsule of Taino culture. Once used as a ceremonial site the visual remnants of the Taino people can be seen in the dozens of pre-Columbian drawings that mark the cave walls - the largest collection of pictographs in the Caribbean. Ambrosio had a second life as a haven for escaped slaves during the island's colonial period. The cave itself is a system of five interconnected galleries flush with fruit bats and photo opportunities.
6. El Yunque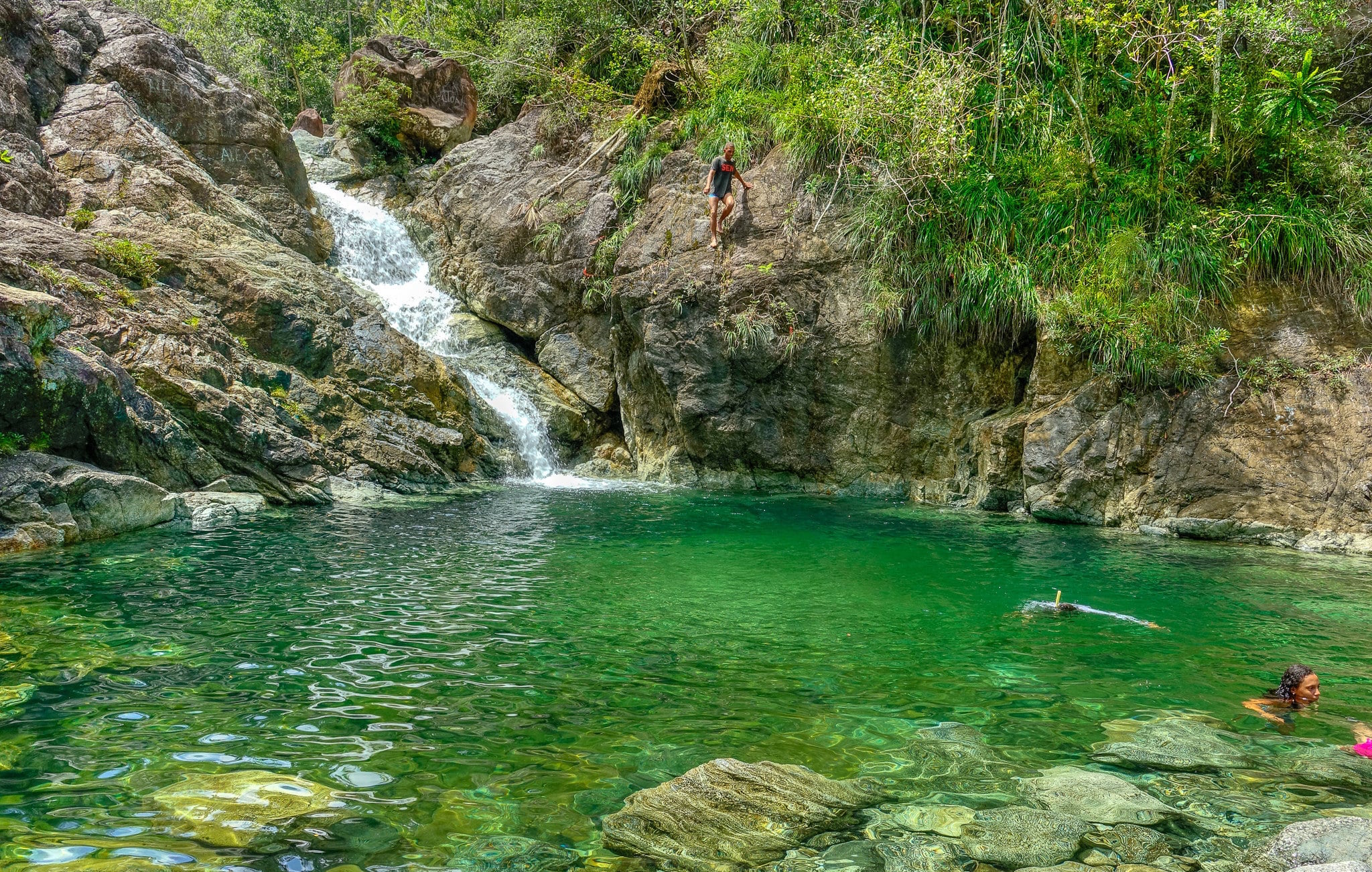 This tabletop mountain, christened El Yunque, or anvil, by the conquistadors is framed by Baracoa Bay and sandwiched between the Duaba and Toa Rivers. The trailhead is accessible via taxi from Baracoa and while the 1,886 ft climb to the top is a sweaty, chokingly humid, mud-caked affair the reward is a top notch, top of the worldview. Be on the look-out for the diverse indigenous collection of birds, frogs, butterflies, and orchids. Celebratory swimming is easy to be had at any of the myriad waterfalls that dot the surrounding rivers.
7. Cayo Levisa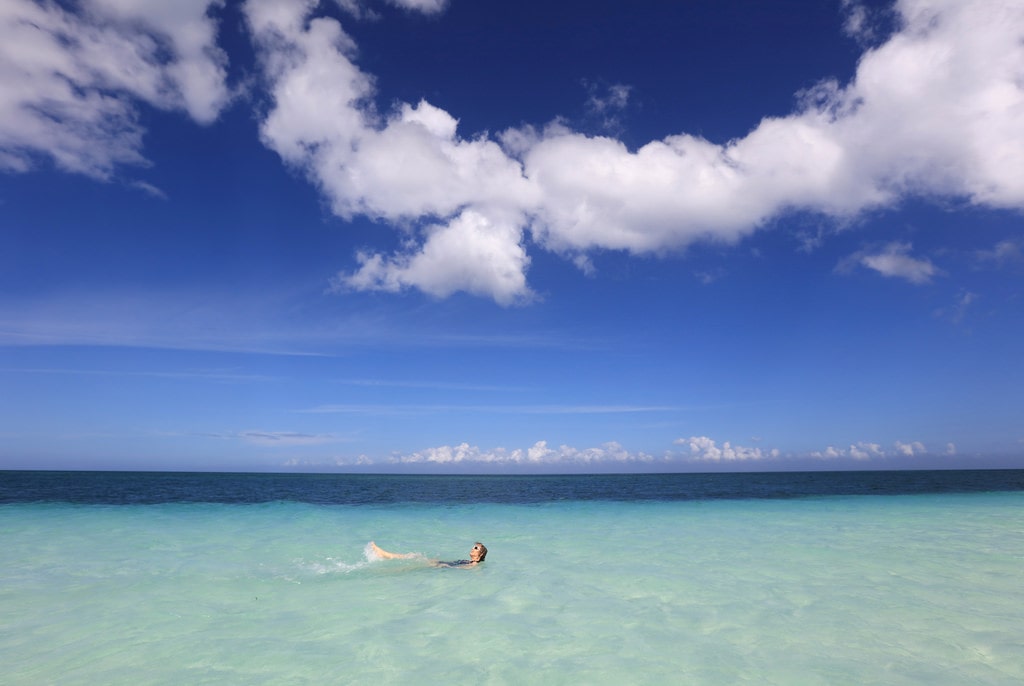 Accessible only by boat, this tiny island in the Pinar del Rio province has no roads or cars, just stretches of sand and solitude. Divers and snorkelers alike will appreciate the shipwrecks and marine life that populate the waters around Levisa. Once the afternoon day boat crowd departs the island is left exclusively to guests of Hotel Cayo Levisa. The hotel's bungalows, many of them along the water's edge, are reasonably priced but known to fill up months in advance. Plan accordingly and let your Swiss Family Robinson delusions abound.
Have more questions about Cuba? Here is a list of local Cuban Travel Experts who can help you or you can message us any questions you have. And before your trip, make sure to check out:
-
Tap into our community of local travel planners—Heroes—who build locally-curated, flexible trip plans, designed just for you.
Learn more.