We've now had tons of travelers, but we wanted to talk about our very first traveler, who booked a trip to Cuba with us back in April 2016; once you give the article a read feel free to contact us with any questions!
Want to explore Cuba differently? Have a local your trip.
loved her first trip to Cuba! She said, "The information provided prepared us for the everyday little things (currency issues, getting around, where to go, what to see, etc.) It helped to get a few tips from locals along the way, which really added to the experience." We asked her about the top three recommendations from her time in Cuba.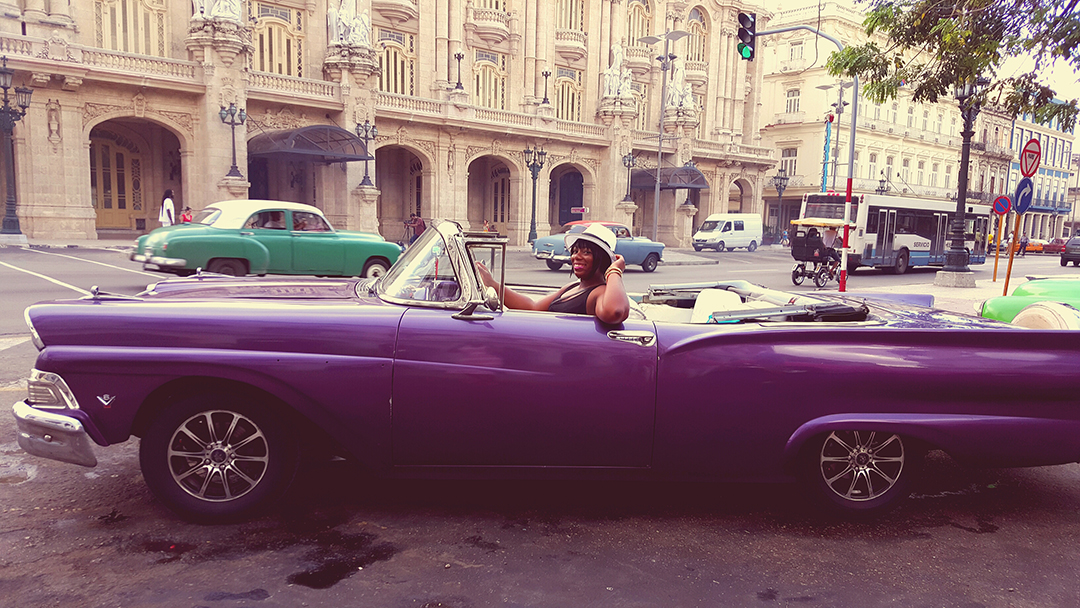 ViaHero:
What were the top 3 recommendations you received from Juan Manuel, the Hero you chose?
Hadassa:
La Punta: We had excellent views of Havana, also walking distance to great restaurants like Doña Carmela, where Beyonce and Jay-Z shared a meal on their last visit.
San José Handicraft Market: The absolute best quality of paintings, sculptures, and various other art pieces priced to make your eyes pop out of your head!! I spent the majority of my money here and bought as many items as I could!! Such care and detail in each piece, capturing the spirit, the resilience, and culture of the Cuban people!!
El Malecón: At the end of each day, we walked down to Malecón to enjoy the sunset with the locals. We called this particular time and place, "The Havana minute": people of all ages gathered to quietly sit and watch the sunset over the crashing waves; others played games or threw in a line in hopes of catching dinner; on a couple occasions we were serenaded by guitarists which really added to the experience of the Havana minute. Oceanscape, locals, music, sunset, autos Viejos driving by...it was quite an unforgettable scene.
Have more questions about Cuba? Here is a list of local Cuban Travel Experts who can help you or you can chat with us to get answers to any questions you have. Before your trip, make sure to check out: