Citizens of the United States were thrilled when restrictions for US travelers visiting Cuba were relaxed in 2015. For the first time in over 50 years, it was easy to legally visit Cuba. In mid-2017 and again in 2021, changes were made to these policies, but it is still very simple to legally travel to Cuba. You just need to understand how to navigate the situation.
Want to make the most out of your trip? Tap into our network of local travel planners—Heroes—who build work with travelers to create customized itineraries highlighting local culture. Get started.
Table of Contents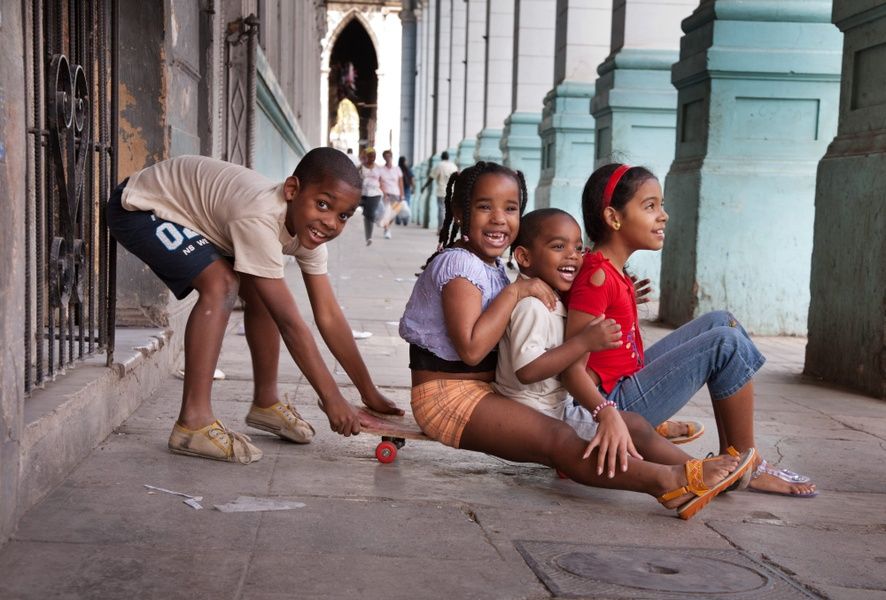 Why fly from Mexico?
Before 2015, because of the US embargo on Cuba from the 1960s, there were no commercial flights from the US to Cuba. So, before the 2015 changes, Americans traveling to Cuba would fly into Cuba from another country, like Mexico. Note: It was only the United States that banned their citizens from visiting Cuba. The rest of the world has been able to visit.
While in theory travelers could be fined for traveling to Cuba, it never really happened. Thousands of American citizens visited Cuba illegally every year through Mexico. The Cuba customs office would even stamp a piece of paper instead of your American passport.
So what changed in 2015?
In 2015, it became possible to travel to Cuba for one of 12 government-approved reasons, all on the honor system.
Interestingly, this was always the situation—you needed a government-approved reason to visit. However, in 2015, they stopped requiring endless paperwork and now you simply check a box when booking a flight or lodging.
Still have questions? One of our local trip planners in Cuba can help you figure out which category your trip falls under. Don't hesitate to start messaging—for free!
Long story short: No paperwork.

Is it still easier to just enter Cuba from Mexico?
Some people think it is still easier to fly into Cuba from a country like Mexico and avoid this situation entirely. However, this is no longer the case. Anyone who purchases a flight into Cuba from Mexico is asked if they are a citizen of the United States. They are then asked if their trip falls under one of the US government's 12 permitted travel categories. There have also been reports that gate officers now stamp US passports coming into the country. So, traveling to Cuba from Mexico in the old, "sneaky" way no longer avoids the problem.
Why fly from Mexico post-2015?
Why would you fly into Cuba from Mexico when it is now possible to fly directly from the US? Even if you won't skirt around US restrictions when flying through Mexico, there are still some benefits. It's possible to find really cheap deals on flights. Like really cheap, especially if you fly into an airport other than the main Havana airport.
International airports in Cuba include:
HAVANA – HAV / MUHA – Jose Marti Airport
VARADERO – VRA / MUVR – Juan Gualberto Gomez Airport
HOLGUIN – HOG / MUHG – Frank Pais Airport
SANTA CLARA – SNU / MUSC – Abel Santamaria Airport
CAYO COCO – CCC / MUCC – Jardines del Rey Airport
CAYO LARGO DEL SUR – CYO / MUCL – Vilo Acuna Airport
CAMAGUEY – CMW / MUCM – Ignacio Agramonte Airport
CIENFUEGOS – CFG / MUCF – Jaime Gonzales Airport
SANTIAGO DE CUBA – SCU / MUCU – Antonio Macoa Airport
MANZANILLO DE CUBA – MZO / MUMZ – Sierra Maestra Airport
Additionally, because so many tourists are flooding Cuba, service for tourists at the Havana airport can't always keep up. It can sometimes hours to go through immigration and customs. It may save you time to fly to another airport and then book a car into the city.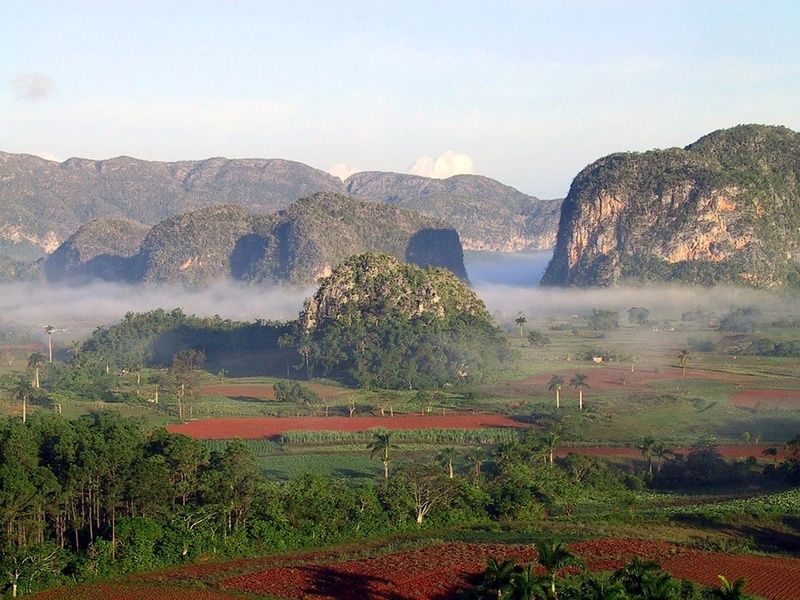 Some popular budget routes into Havana from Mexico include:
Aeromexico
> Cancun (Mexico) to Havana (Cuba)
> Mexico City (Mexico) to Havana (Cuba)
Avianca
> Mexico City (Mexico) to Havana (Cuba)
Interjet
> Mexico City (Mexico) to Havana (Cuba)
> Mexico City (Mexico) to Varadero (Cuba)
Cubana
> Cancun (Mexico) to Havana (Cuba)
> Mexico City (Mexico) to Havana (Cuba)
Another benefit of entering Cuba through Mexico is the price of Tourist Cards. US travelers are required to get a tourist card before visiting Cuba (basically your "visa" for the trip). If you're traveling from the US, this card is pink. If you are traveling from outside the US (like from Mexico), this card is green. Predictably, pink tourist cards sold at US airports are more expensive than the green cards sold abroad—which work the same but are cheaper.
Of course, the easiest way to get your Cuban Tourist Card is online in advance through sites like Online Tourist Card (for pink cards) or Easy Tourist Card (for green cards). Buying your Tourist Card ahead of time means not waiting until the last minute to secure your necessary documentation, and allows you to avoid the confusion of buying your Tourist Card at the airport.

Finding Flights
The best way to find flights to Cuba is by going to the official sites of the airlines that fly there—JetBlue, American Airlines, and Delta—rather than searching on Kayak or other flight search sites. Kayak continues to restrict Cuba flight searches, displaying a vague statement about legal restrictions.
Recent Changes
Cuba-US tourism was in the news again in 2017 because of new policy changes, but in 2022, most of these changes were reversed and aside from cruise ships, Cuba travel restrictions returned to what they had been before. Due to the previous restrictions and the COVID-19 pandemic, airlines had reduced or eliminated flights, but since June of 2022, the number of flights has been increasing once again.
This guide on the recent policy changes lays out the whole situation.
The easiest way to ensure your trip to Cuba is legal and stress-free is to have one of our Cuban travel experts help design your trip for you.

Just make sure to bring an itinerary
Under the current rules, it's important that all American travelers create a detailed, daily itinerary for their trip to Cuba. This itinerary should list everything: cities you'll visit, where you'll stay, cultural activities you're participating in, when you'll have leisure time, etc. This is very important since it proves that you are complying with the travel restrictions and legally visiting Cuba.
--
And for more about traveling to Cuba, check out: