We get asked many questions regarding first-time travel to Cuba. It may seem like an intimidating place to travel, but it isn't. It is the safest place to travel in the western hemisphere. The people are friendly, helpful, and eager to talk with travelers. Here are the most common questions we get and the answers that will help you have a great trip.
Once you give the article a read feel free to contact us directly with any questions you still have!
Want to make the most out of your trip? Tap into our network of local travel planners—Heroes—who build unique, locally-curated trip plans, designed just for you. Get started.
Table of Contents
When is the best time to travel to Cuba?
The best, sunniest months to travel in Cuba are March, April, October, and November. This is also outside of the peak tourist season, which is December - February. Hurricane season runs June 1 - September 30 so you could easily end up needing to cancel a trip during this time if a hurricane forms.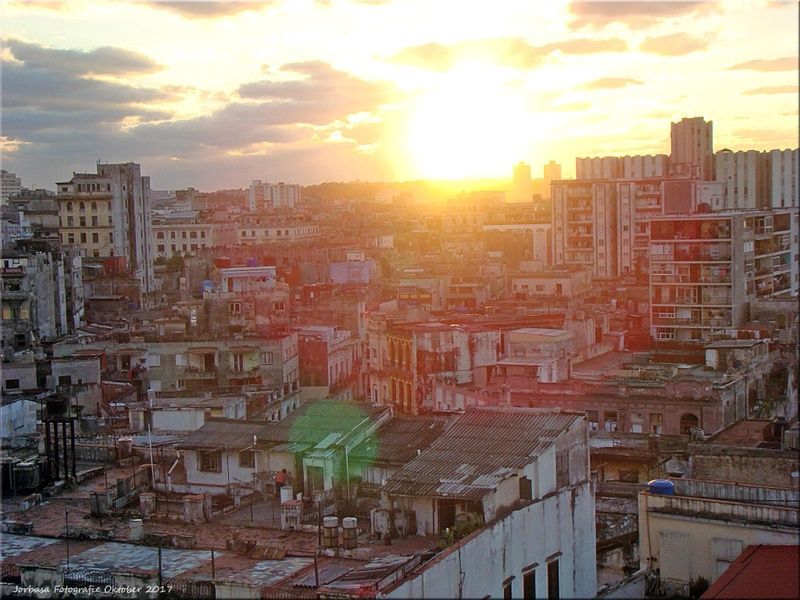 Is it safe to travel to Cuba?
Cuba is the safest country in the Western Hemisphere. Period. If you keep your wits about you, you're safer in Cuba than you are at home. Use the same common sense you would at home - there are certain areas to avoid at night, find out what they are, and don't go there. Follow your gut instincts. If something doesn't feel safe, it probably isn't.
Women traveling alone should take a few extra precautions. Hitchhiking is particularly risky for women, so you should only do that alone if you have no other option. At night, take metered taxis and ask the driver to wait until you've gotten inside your hotel before they depart. Most drivers will happily accommodate this request.
Do they speak much English in Cuba?
Many Cubans do speak English, especially those that regularly interact with those traveling in Cuba. However, the further you get off the beaten path the fewer people you'll meet who speak English. We recommend learning basic Spanish phrases at a minimum. Please, thank you and a warm smile will go a long way in most interactions. Learning greetings, directions, numbers, and words for foods will help you immensely.
An intermediate understanding of Spanish will really allow you to take part in discourse when you travel to Cuba. They love to talk, debate, learn, and they're very well-educated. To really understand Cuba, you need to sit down and put some time into talking with Cubans.
How do I exchange money when I travel to Cuba?
The easiest way: bring cash and exchange it in Cuba. Americans can't use credit or debit cards in Cuba because of the embargo. For all the details, check out our comprehensive post on what you need to know about money in Cuba.

Can I use my cell phone?
As of January 2016 cell phones from Sprint and Verizon work in Cuba. It's expensive to use cell service when you travel to Cuba but it is possible. Check with your carrier for precise rates and to set up service. Your phone will connect to Cubacell roaming while you travel.
Can I use the Internet?
Most hotels have one or two computers with internet access and in touristy areas, there are internet cafes. Locals don't have Internet at home, but they do connect via WiFi in public spaces like squares and street corners in Havana. Ask your host the best way to get online if you need access. But be prepared for limited access when you travel to Cuba.
Will my health insurance work when I travel to Cuba?
American health insurance will not work in Cuba and you are required to buy health insurance upon your arrival at the airport. There is a desk just before you go through immigration. This is not a scam! It is a necessity. It is inexpensive ($3-4/day) and worth the investment. Cuban doctors are some of the best in the world so you want access to them if you get sick or injured.
How do I plug in my electronics?
Most casas particulares and hotels in Cuba have 110-volt outlets with the same style plugs we have in the United States. However, some places only have 2-prong outlets so you'll want to bring a U.S. style 3 to 2-prong adapter.
It is also useful to bring the same adapter you would bring to Europe (2 round prongs) as some hotels that cater mostly to Europeans have these plugs instead.
Where should I eat in Cuba?
You might hear that Cuba is not a huge foodie destination, but this is changing every single day. So travel to Cuba to eat! You won't regret it. The foodie scene is growing fastest at paladars. These are private restaurants where the chefs serve anything from traditional Cuban food to Thai cuisine to Greek food. Chefs have the freedom to cook whatever they wish and are rapidly gaining access to more spices and ingredients from overseas. Meals generally range from $5-$15 per entree.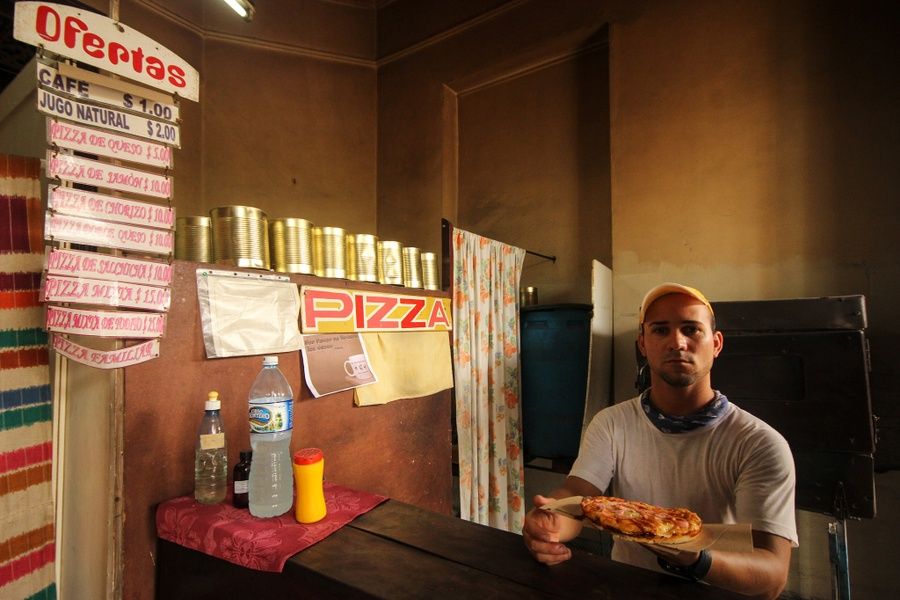 The best Cuban food is probably being cooked at the casa particulares where you are staying. Learn more about casas particulares and the meals you might get there in our post about where to stay in Cuba.
State-run restaurants and cafes are all over the place and vary greatly in terms of quality, service, and cleanliness. There is no standard for these restaurants. In one, you might get an awesome plate of rice and beans on the cheap, but not everyone will be a gem. Meals will be less experimental and blander here though. So be prepared for that. Also, try to avoid those run by the Habaguanex administration if you are American.
Food stalls are best for the lower-budget traveler. The food is basic, but most of it is less than $2. Bread, ham, and cheese are the staples of street stalls, you'll find these three ingredients in the form of empanadas, pizza, sandwiches, etc when you travel to Cuba.
--
Have more questions about Cuba? Here is a list of local Cuban Travel Experts who can help you or you can chat with us to get answers about any questions you have. And before your trip, make sure to check out: