It's easy to get around Cuba once you know what your options are. From planes to cars to bicycles and everything in between, here's how to get from place to place in Cuba.
Once you give the article a read feel free to contact us with any questions you still have about getting around Cuba.
Want to make the most out of your trip? Tap into our network of local travel planners—Heroes—who build unique, locally-curated trip plans, designed just for you. Get started.
Table of Contents
Plane
If you want to get to or from Havana quickly, then flying is a good way to go. Within you can travel between Havana and 11 regional airports, but the airports only have domestic flights to Havana and back. You'll always have to transfer to Havana to get around Cuba by flying, but it can be handy to fly some of the longer distances. Flight schedules and prices vary but you can easily buy domestic flights at travel agencies in Cuba. One of the most common routes is Havana to Santiago de Cuba since it's a long 15-hour bus ride to get to the East side of the island.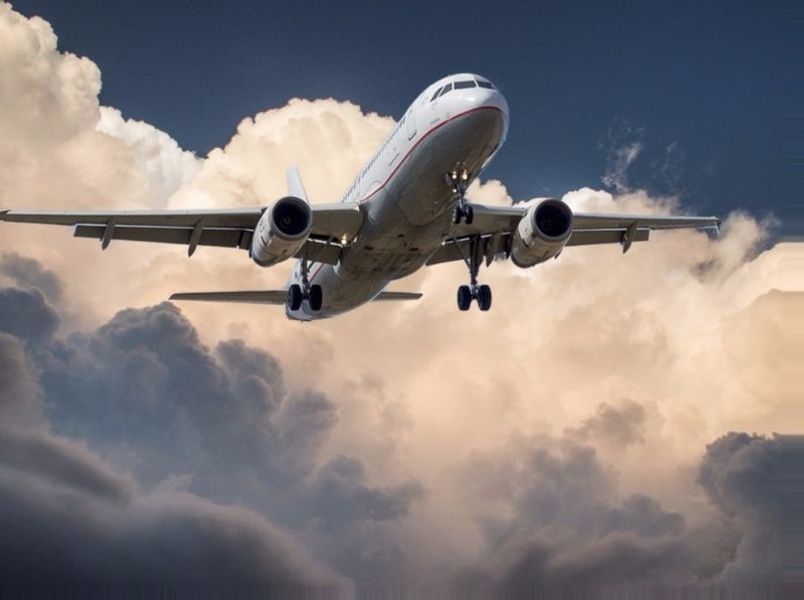 Bus
Viazul is the main bus company foreigners use to get around Cuba. It's reliable, comfortable, runs daily, and is generally on time. Viazul buses also make scheduled lunch and dinner on long routes. Definitely reserve your seat ahead of time, though. Viazul buses are growing more popular for getting around in Cuba all the time, especially during the peak travel season. If you don't purchase your ticket in advance, you might find the bus you want is sold out.
There are a few newer bus companies that are beginning to compete with Viazul, but this is the most established one and offers the most convenient travel options. Americans should also take care to avoid Transgaviota buses as these are associated with the military organization GAESA.
Car
Driving your own car is the easiest way to get around Cuba, but it is expensive to rent a car. It is easy to rent a car if you want one, though. All you need is your US driver's license, your passport, and a refundable security deposit paid by cash or credit card. Reservations for rentals are not guaranteed, so even if you book in advance you may arrive to find that the car you expected isn't available. Generally, another car will be available for you to use. Plan to spend at least 70 USD per day for a rental. Believe it or not, taking taxis can be cheaper than renting a car - even over long distances. You can also book private transportation in advance, especially to and from the airport.
If you do rent a car, here's what you need to know:
Most rentals have manual transmission
Gas stations are usually open 24 hours and have attendants who pump gas
You can get help at gas stations if you need minor repairs
These cars are old, so there's a good chance you'll need to stop for some kind of repair at some point
Once you're out on the road, you'll encounter a variety of obstacles. Some roads are in excellent condition, while others are crumbling. There are very few road signs anywhere. Be prepared to have no idea what the speed limit is, where you need to turn, or whether a street is one-way. There aren't very many other cars on the roads between cities, but you will see livestock, bicycles, ox carts, and horses. Keep your eyes open. Stop at train tracks - even the most overgrown, dilapidated tracks are probably still in use and there's no gate that will come down to warn you before a train goes by.
Unless you already feel very comfortable driving in challenging circumstances, renting a car is probably not the best way for you to get around Cuba.
Taxis
Taxis are a reliable way to get around Cuba. Taxis are metered and the cost begins at a 1 USD base fee, plus 1 USD per kilometer in most cities. Drivers will often offer you a flat rate instead. People are generally honest and flat rates tend to be close to metered rates, sometimes less. If you want a flat rate, arrange it before you get in the taxi. It's easy to ask around to find out what taxi fares should be for certain routes (or ask one of our Cuban travel experts before you go). The difference between a flat rate and using the meter is that if you pay a flat rate in cash all the money goes right to the driver whereas metered fares are divided up by the government.
Collectivos
Collectivos are group taxis that are cheaper than standard taxis and are a great way to get around Cuba. They have fixed routes and you can get in or out anywhere along the route for 10 to 20 pesos (50 cents to 1 USD). This is the perfect place to use your pesos to save money and live like a local.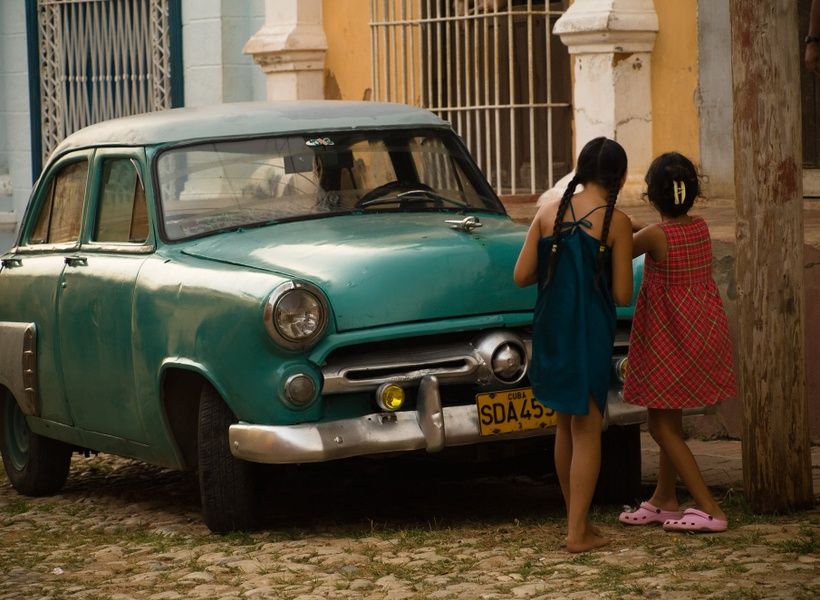 Train
Trains are slow, but they can be a fun, adventurous way to get around Cuba if you have the time. Seats are old but generally comfortable and people occasionally come through selling coffee (bring your own cup). Changes are made to the train schedule often, so double-check everything. Tickets are only available at the train station you are leaving from a maximum of five days in advance. best to book a couple of days in advance to make sure you get a seat. You can visit most of the island by train and you'll have plenty of time to relax and enjoy the view. But it can be really inconvenient, too, so only use the train if you have a relaxed schedule.
Hitchhiking
The culture of hitchhiking is more like a way to get around Cuba. It's legal and organized. In the countryside, (government officials) organize lines of people who [...]. Just jump right in line with the locals and wait. And then wait some more. There's a chance you'll have to wait a few hours. But you can't beat the price, it costs between 5 and 20 CUP (less than $1 USD) to get just about anywhere. Just remember, even though it's legal, hitchhiking carries the same risks that it does in the US: you're getting a car with someone you don't know.
Truck
Camiones are a great way for adventurous travelers to zip quickly between provinces and get around Cuba. It's essentially a formalized version of hitchhiking, similar to but for traversing long distances. You might be told that you cannot board since you're not a local, but if you appeal to the right person you'll probably be able to hop on. You pay as you board the hot, crowded truck and then you're simply along for the ride. The schedules are loose, but you'll reach your destination eventually. Just bring some water and a willingness to make friends with your fellow local riders.
Bicycle
Cuban roads are fairly bike-friendly and biking is a fun way to get around Cuba. There is an area on the right reserved for bicycles on most roads, including highways. The most comfortable way to go is to bring your own bike from home. However, you can buy or rent one once you arrive in Cuba, too. Opportunities to purchase a bicycle are more common than finding a rental company. You can generally get great deals buying bicycles from individuals.
Safety notes
Despite the bike lanes, it is not safe to ride your bicycle at night. Lighting on the road is awful and many accidents that happen in Cuba involve a car and a bike. Drunk driving is also still an issue in Cuba, especially at night. If you need to get on the road at night, use bike lights, which you should bring with you from home. You'll also need to bring your own helmet. While it is relatively easy to rent or buy a bike, helmets are tough to come by. The last thing to remember to bring: a bike lock - because you never want to discover your bike has been stolen.
Overall, the island is relatively easy to navigate. With such a multitude of transportation options available to get around Cuba, you're sure to find the right mix that'll work with your travel plans and personal preferences!
--
Have more questions about Cuba? Here is a list of local Cuban Travel Experts who can help you or you can chat with us to get answers to any questions you have. And before your trip, make sure to check out: